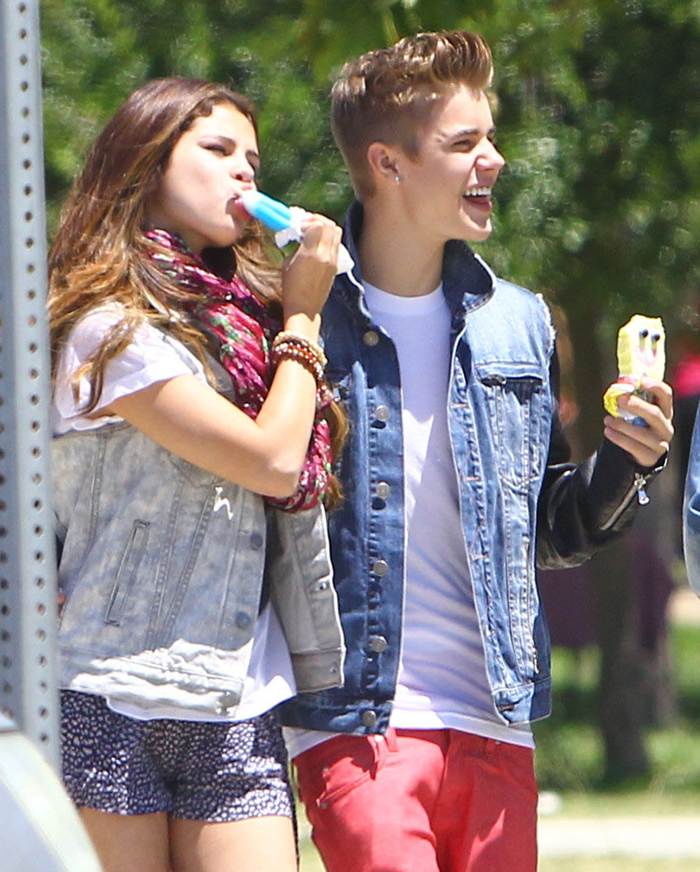 I know that all sorts of tweeners think that Justin Bieber must be so romantic, but he really seems like a nightmare boyfriend for Selena Gomez — especially with the massive attitude that he's developed lately, which is evidenced by his diva hissy fit thrown at an unsuspecting radio host. Not to mention his 100mph speeding spree and beating up a pap, but whatever. Presumably now that Justin feels like such a manly man and a "swaggy adult," he's started treating Selena like crap. Now he allegedly has the audacity to tell Selena that he's too good for her. Why hasn't she dumped him yet?
Seriously unbeliebable. Cocky Justin Bieber has been heard telling Selena Gomez that she's "beyond lucky" to have him as a boyfriend. "She's so arrogant and immature at times," a tipster says. "Her friends keep telling her to just dump him for good already." But whenever he senses that she's ready to end things, he pulls off some romantic stunt, like renting the Staples Center for a screening of Titanic. "Those kind of gestures go a long way with her," the source says. "But she probably won't put up with him much longer."
[From Star, print edition, August 8, 2012]
Early this year, Selena spoke of feeling "fortunate" to be dating the Bieb because he has the same "philosophy" of trying to go out and do normal things on dates (as opposed to hiding from the general public, I'm guessing). Maybe she's scared she won't find a guy like that again, but Selena ought to know that she could do a lot better than a guy who won't even wear his pants around the waist as intended.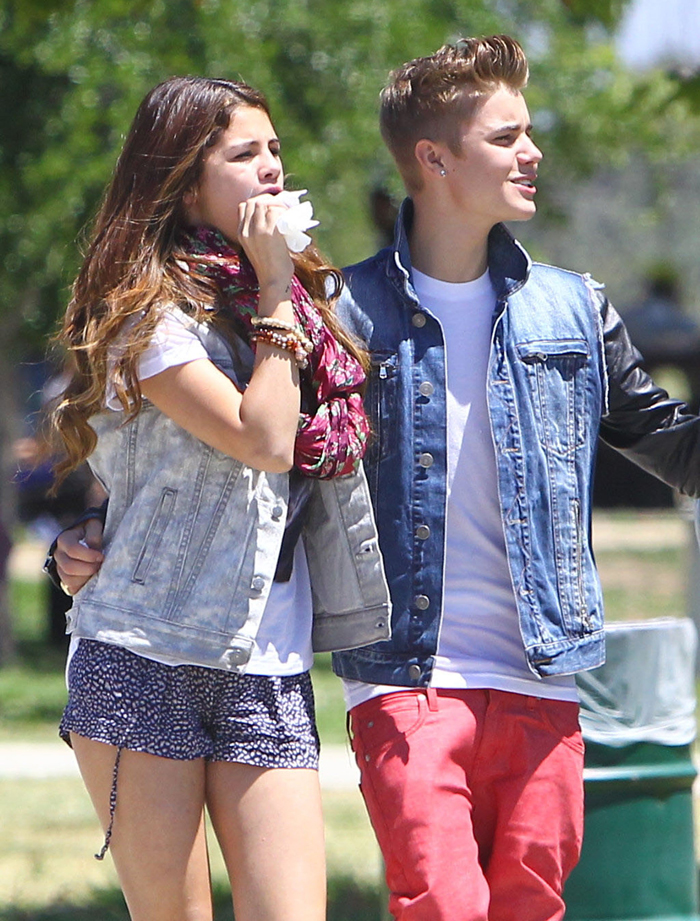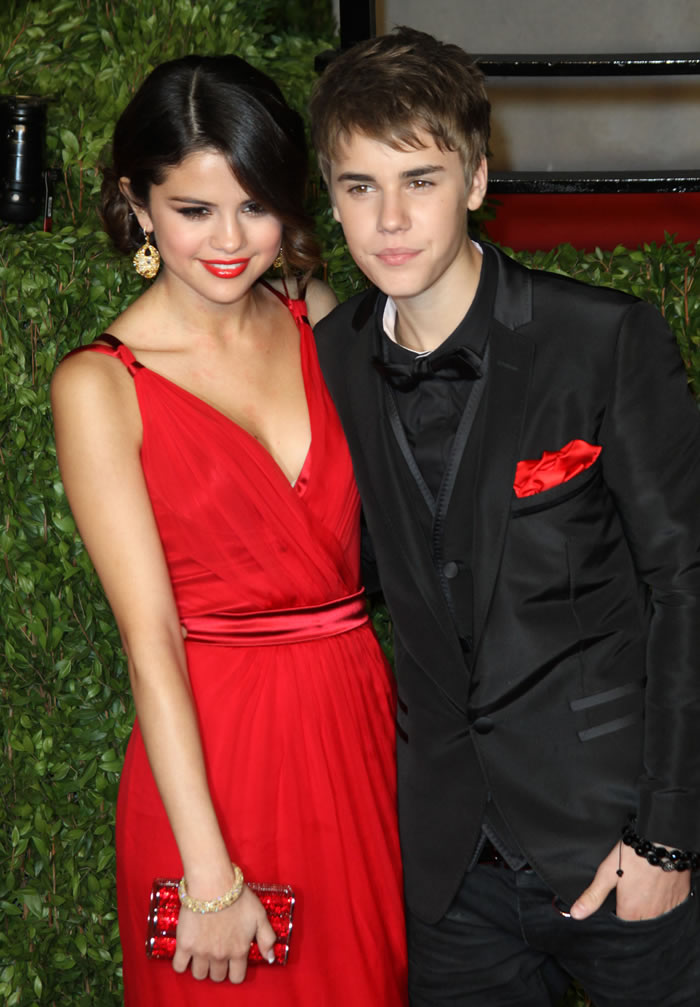 Photos courtesy of Fame/Flynet and WENN