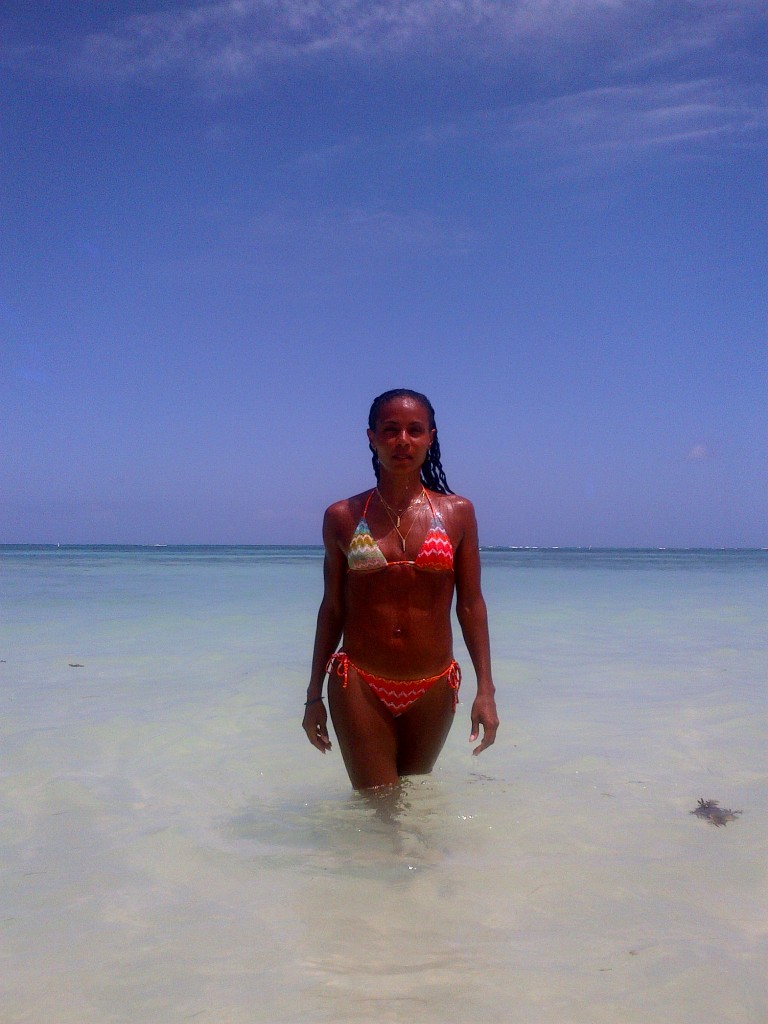 The last time we heard from Jada Pinkett Smith, 40, she was claiming that she didn't eat for pleasure. Jada said that when she was growing up her grandmother was an awful cook and taught her "that you don't eat for taste, you eat for nourishment. And I have kept that over the years, so I can eat anything that's healthy." Judging from how fit she is, it looks like that philosophy has served Jada well. Jada tweeted the above bikini photo along with a message to her "forty and over crew" about getting better with age. Why couldn't she have just gone the "loving life" route and let the bikini photo speak for itself? Is Jada turning into LeAnn Rimes and dishing out faux self help advice with her bikini pics now?
Jada Pinkett Smith gave her Twitter followers a treat on Saturday: the actress posted a sexy photo of herself emerging from the ocean, showing off her impressively toned, Bond Girl-esque physique.

But Pinkett Smith, 40, wasn't just displaying her own hard work – she had an inspirational message for other women her age to accompany the picture.

"To my Forty and over crew!" she Tweeted. "Don't believe the hype…we DO get better with age!"
[From People]
So it's empowering to other women to tweet bikini photos of yourself? It's not just a narcissistic thing? Good to know. Demi Moore should have used this angle ages ago. Jada looks amazing, she just seems unoriginal, especially in HWood. Plus, if she really believes that we get better with age, why doesn't she stop with the fillers, cheek implants or whatever she's getting done at the dermatologist? Or why doesn't she own up to it since the damage is already done? Don't tell me her face is all natural. At least she doesn't have a fake rack, I'll give her that. She does look hot and clearly works hard for it.
Now that I'm thinking of Demi, I'm reminded that she was tweeting bikini pics right before her breakup with Ashton Kutcher. Are Jada and Will about to make an announcement, or are they hanging in there?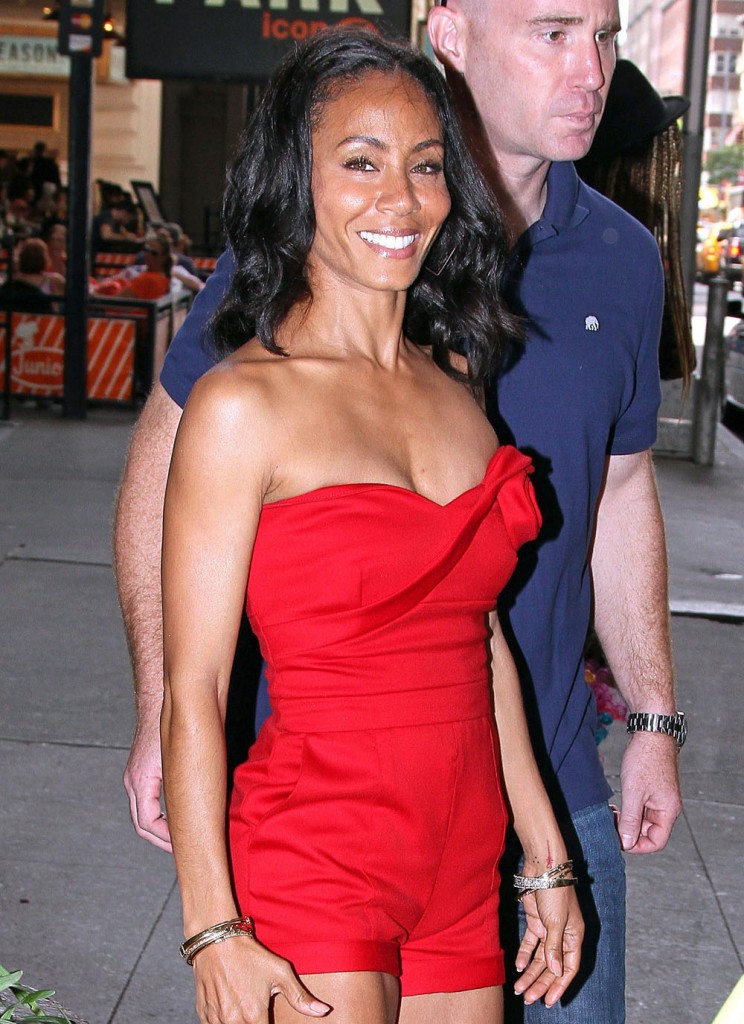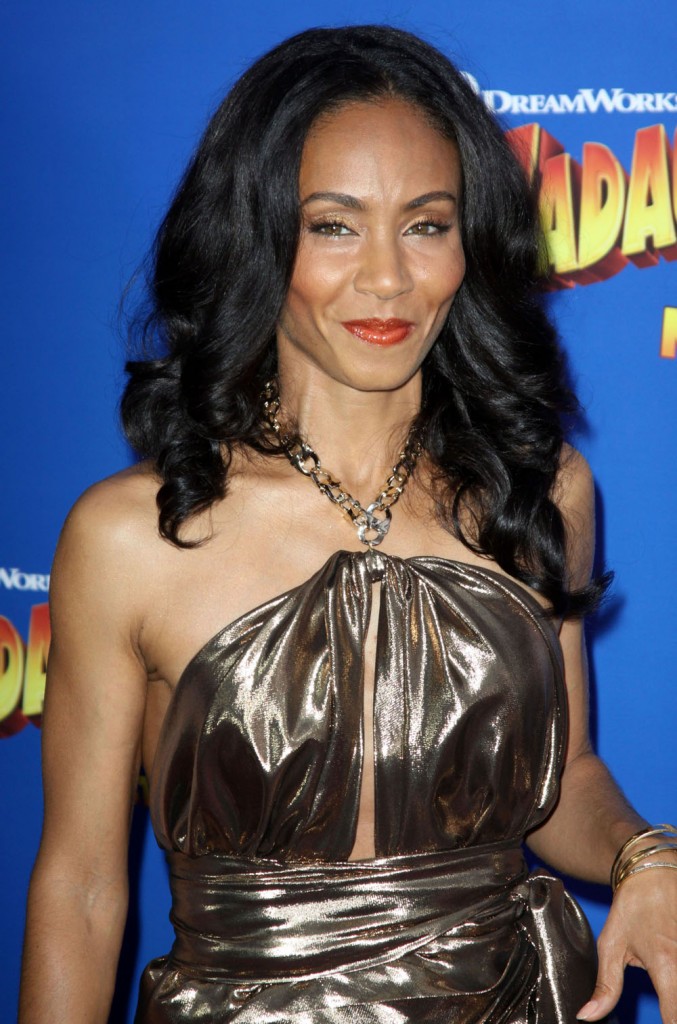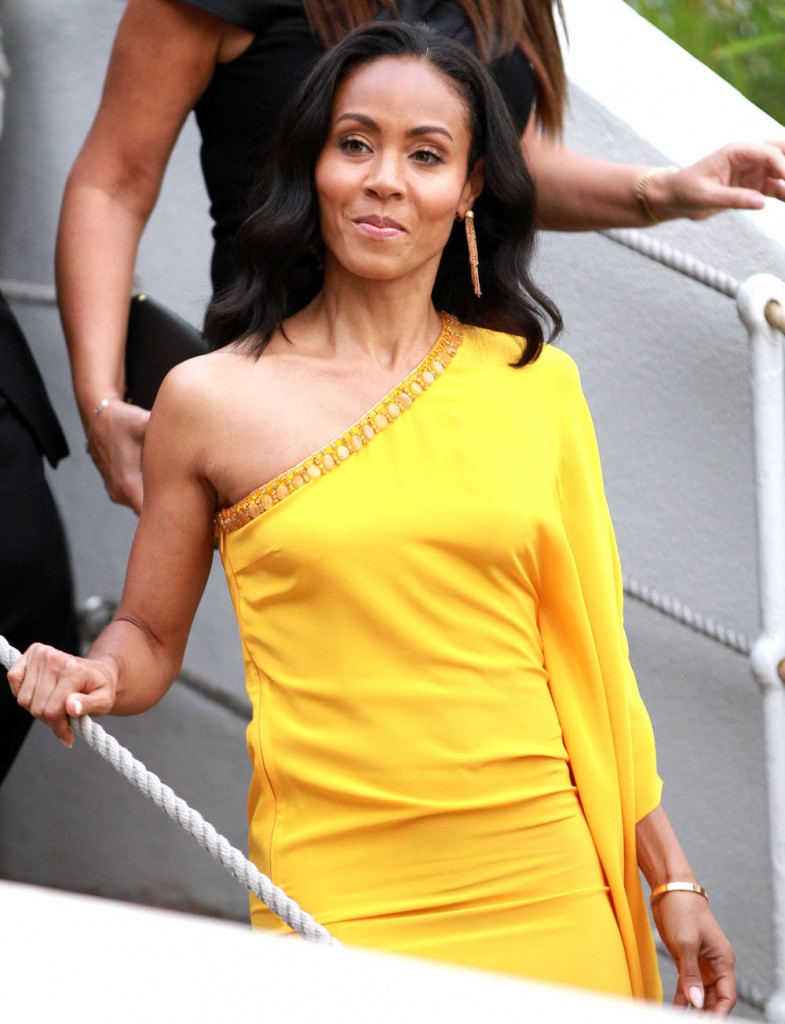 Photo credit: Fame and WENN.com