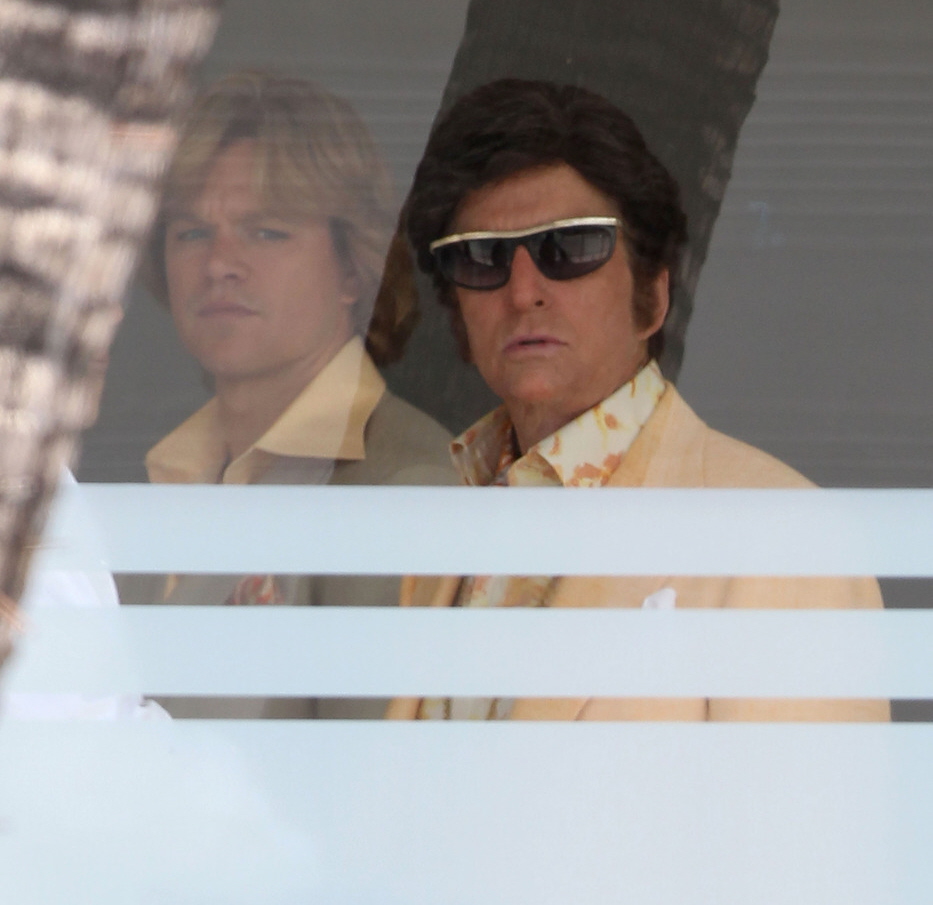 I've been hearing about this Liberace bio-pic (Beyond the Candelabra) for years now. The project was first announced back in 2010, with Michael Douglas always scheduled to play the lead – Liberace. I guess it was delayed when Michael successfully battled cancer, and they began filming the HBO movie a little while ago – these are the first photos from the Beverly Hills set that I've seen, although you can see more here. What's pretty incredible is that Matt Damon came on board to play Liberace's lover. LOOK AT THE WIGLET!!!!!!! I don't know if Michael is wearing a wiglet, but I know Matt is. And what a glorious wiglet it is. Amazing!!! Here's PCN's description:
Michael Douglas gets into character as Liberace while Matt Damon plays his alleged gay lover on the set of 'Behind the Candelabra' in LA. Douglas showed off his hair dyed dark red while Matt Damon sported a shaggier look for his role as Scott Thorson, who filed a $113 million palimony lawsuit against the famous pianist in 1982 and later wrote a book about his experiences. The scene featured the two shopping for a car for the HBO film directed by Steven Soberbergh.
[From Pacific Coast News]
Believe it or not, I have no memory of any of that gossip. I'm old but I'm not THAT old. Liberace was before my time, but I will totally watch this – Liberace had a young beefcake-kept man? Amazing. Liberace's gay lover actually filed for palimony after they broke up?!? Amazing. Liberace's lover had feathered hair like Farrah Fawcett? Amazing.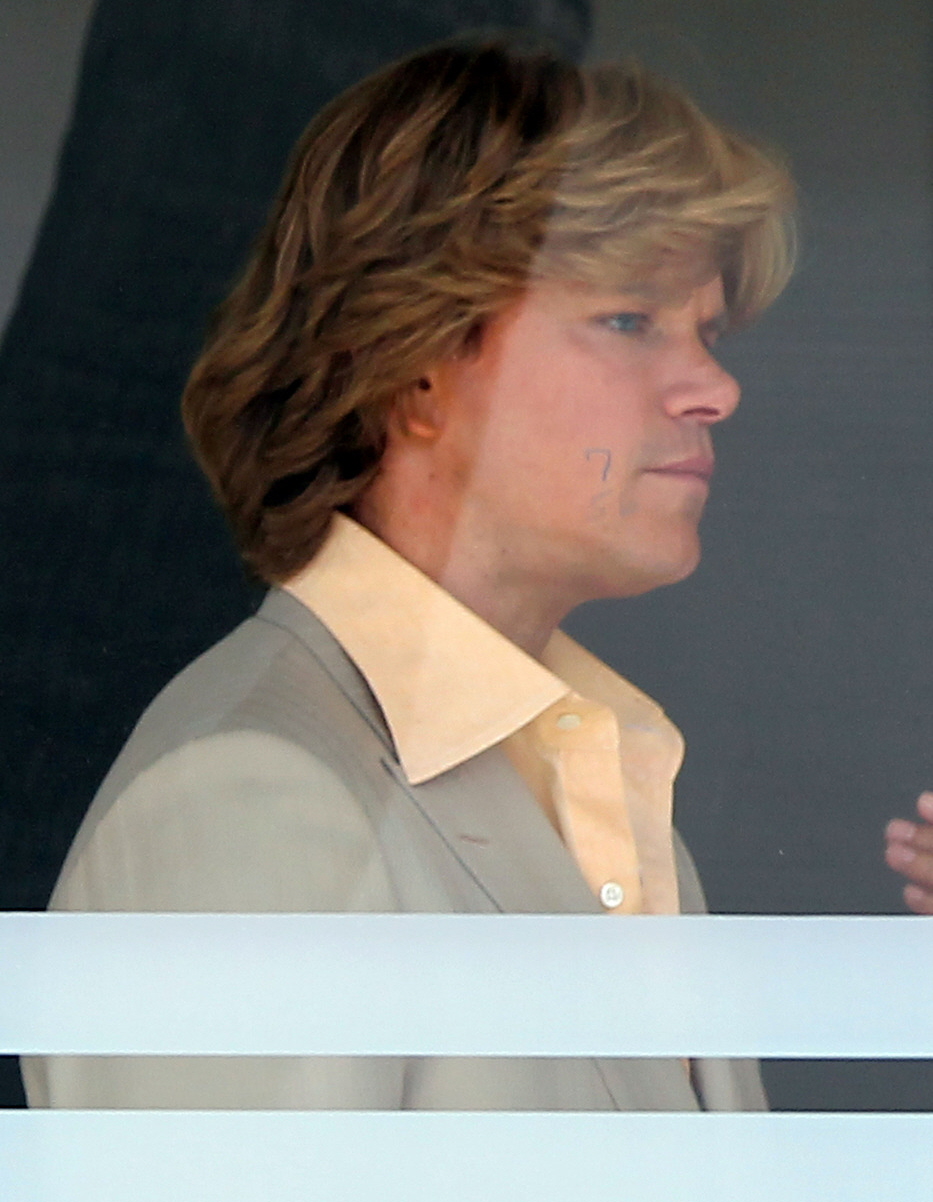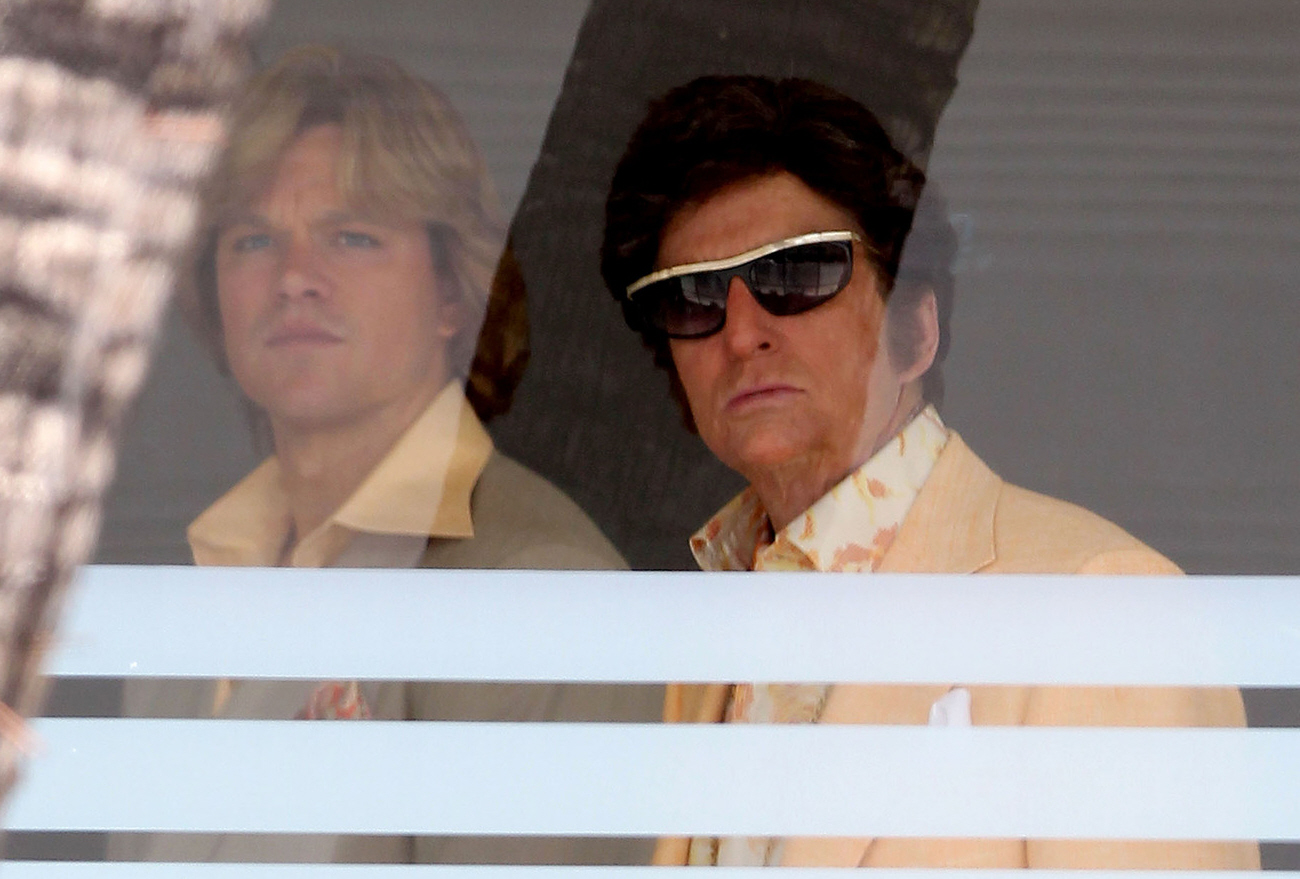 Photos courtesy of Pacific Coast News.