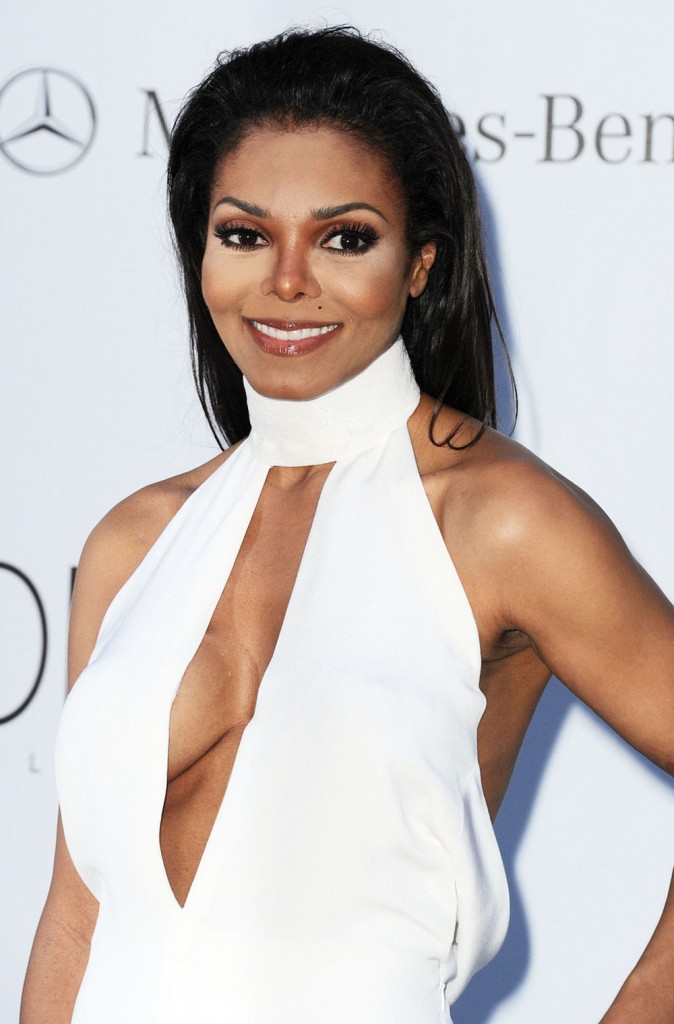 As you know, Tito's son TJ Jackson, 34, was appointed temporary guardian of Michael's three children after their grandmother Katherine disappeared for a week while under the care of some of her adult children. Katherine eventually returned, and she reportedly plans to file paperwork, in cooperation with TJ, for shared custody. (Along with presumably some of the massive cash that comes from Michael Jackson's estate to provide for his children. A reported $86k a month.)
During Katherine's "vacation," there was an altercation between Janet, Randy and Micheal's kids when Janet and Randy came to pick up the kids and bring them to Arizona to be with Katherine. The kids refused to go, their security team backed them up, and the whole incident showed just how far some members of the Jackson family were willing to go to control Micheal's money. Well now Janet, Randy, Rebbie and Jermaine – the whole faction of Jacksons who are questioning the validity of Michael's will and want to overthrow the estate's executors – have been banned from the property, at TJ's request. Here's more, thanks to ETOnline:
Attorneys for the estate of Michael Jackson have confirmed to ET that Janet, Randy, Rebbie and Jermaine Jackson are currently prohibited from entering the Calabasas home shared by Paris, Prince, Blanket and Katherine Jackson.

Charles Shultz, an attorney for TJ Jackson, Jr. (who is temporarily sharing guardianship of Michael Jackson's children with Katherine) helped to compile the list of persons no longer allowed on the Jackson family property in Calabasas– namely Janet, Randy, Rebbie and Jermaine Jackson.

In a statement to ET, attorneys for Michael Jackson's estate write:

"Following the events of July 23 in which certain members of the Jackson family showed up unannounced at the Calabasas residence of Michael Jackson's mother and children, causing a very public disturbance, the attorneys for the Estate of Michael Jackson as lessees of the house were requested by Charles Schultz, attorney for TJ Jackson, Jr., the newly appointed Temporary Guardian for Michael Jackson's children, to send a list to the security gate of people neither TJ or the children wanted allowed on the premises in view of the incidents that had just taken place. The list may be amended and managed by TJ Jackson Jr. or the Estate when appropriate. It is imperative to the Estate that from this point forward a safe and appropriate environment be provided for Michael Jackson's children and his mother."

This comes just weeks after a relative reported Katherine Jackson missing, which heightened the ongoing dispute over the validity of Michael Jackson's will — which leaves everything in the pop star's lucrative estate to Katherine and his children. Five of Michael's siblings recently claimed that Michael's will was fake and they have demanded that the executors of his estate should resign.

The estate denies the allegations, which first emerged shortly after Michael Jackson died in June 2009 from an overdose of a powerful anesthetic.
[From ETOnline]
This is far from over. This isn't just TMZ reporting that some Jacksons are barred from the home, as per an insider source, this is an official statement from the estate sending a clear message: back off.
Did you hear what Gladys Knight said about the incident in which Paris Jackson refused to let aunt Janet take away her cell phone? She said "I would think it's a good thing [Janet] lets Paris know who she is. If [Paris] called me that, she would have no teeth. That's how we were brought up. You respect your elders." So she's advocating hitting a 14 year-old girl in response to the girl swearing? I hope Gladys is basing her opinion on press reports and isn't a close friend of Janet's or anything. That's despicable.
Meanwhile, Katherine is said to be "furious" with Randy for orchestrating the challenge of the will and trying to overthrow the executors. Randy is said to be the ringleader, and to have convinced Janet to join him along with Rebbie and Jermaine. (It's allegedly not about money for Janet, but I doubt it.) Katherine didn't realize what Randy and company were up to while she was holed up in Arizona, and is very upset that they tried to do it without her knowledge. She also is said to have told Randy to make sure this drama stays out of the press. Good luck with that. It's not Paris' fault for tweeting at all, someone else is putting this out there.
Oh and the judge presiding over the guardianship case for the Jackson children has called for an investigation into their care. It's uncertain whether TJ and Katherine will be allowed to share custody, although they plan to request it.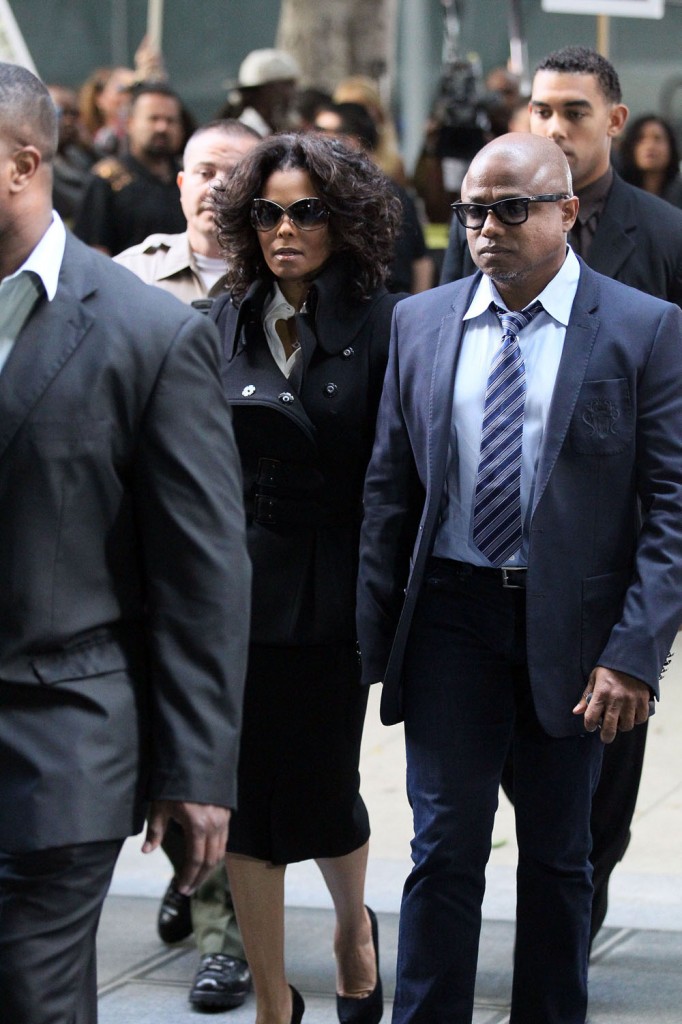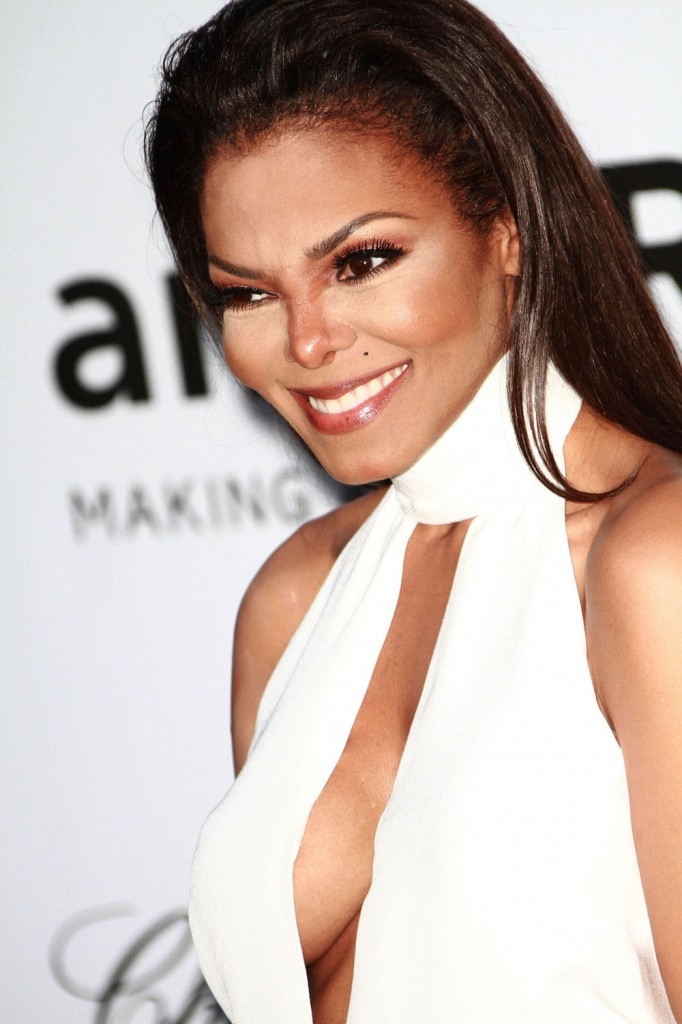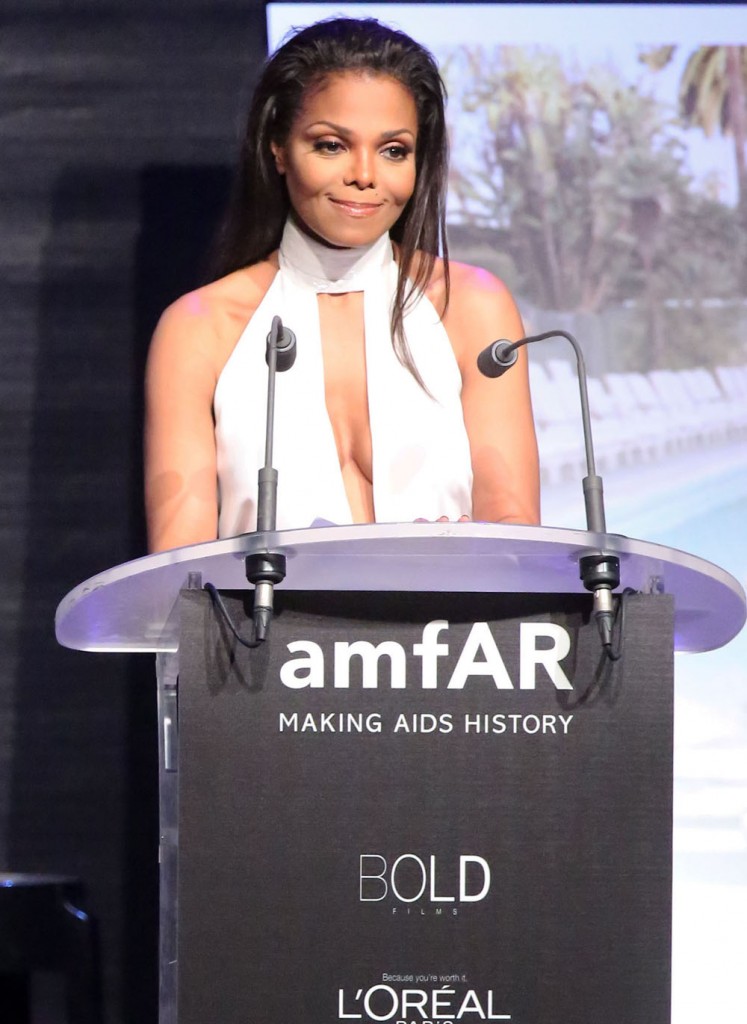 Janet and Randy are shown outside court last fall. Janet is shown alone on 5-24-12. Credit: PCNPhotos, FameFlynet and WENN.com