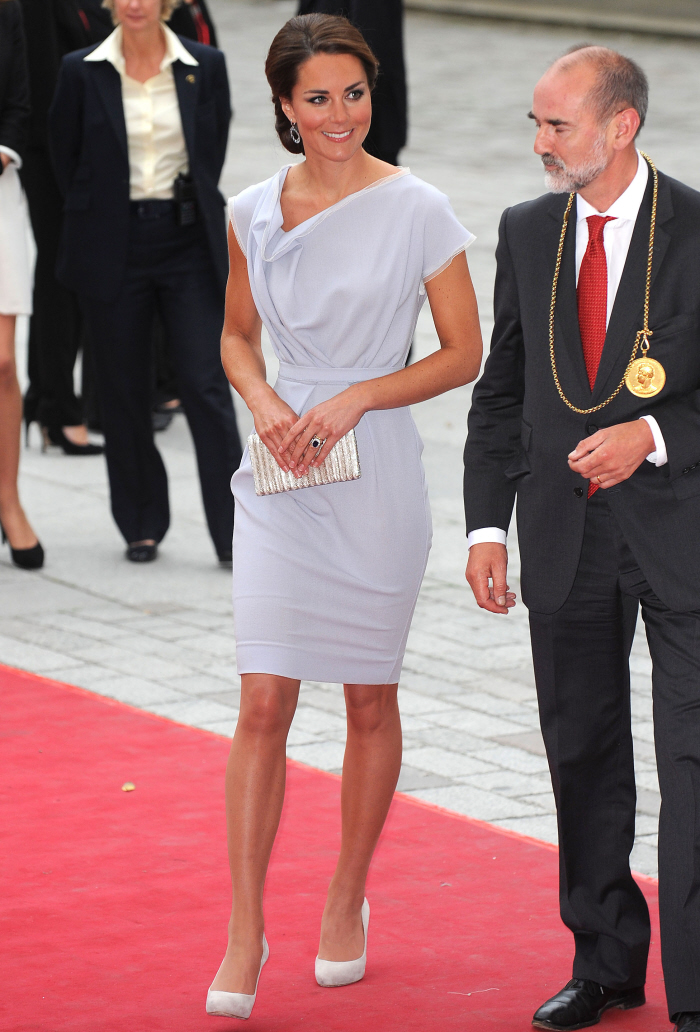 As I mentioned yesterday, Duchess Kate was scheduled to go solo at a "lavish" dinner party in London last night, and these are some of the photos from the event. The prime minister was there. Stella McCartney was there. Katy B was there. I actually went a little overboard with the photos just because I am beyond thrilled with Duchess Kate's look here. First off, I totally recognized that this dress was a repeat from last year – because this Roksanda Illincic dress really stood out during Kate and William's stop in LA during their North American tour, and I've been hoping she would repeat it. This dress is maybe one of my favorite pieces ever on Kate. It's a lovely pale grey-lavender. I love the cut of the dress. I love "the wave" effect on the bodice. I just love this dress in total, and I love it on her. I'm so happy that she repeated it!
Kate really brought it with her other styling choices too – I don't remember ever seeing these Kiki McDonough earrings before, but they're a great pick. Her normally too-heavy makeup works here because it's an evening event, and it's pretty formal – for once, her heavy makeup looks occasion-appropriate. I like her choice of a sparkly little clutch, and I don't hate her grey-beige heels – by LK Bennett, of course. Kate must have a half-dozen LK Bennett heels, and they're her go-to choice for public events.
But really, we need to talk about her hair. We always need to lavish praise on her whenever she pulls her hair back and we're not being assaulted by her giant sausage curls. We have to thank her whenever we get through an event without half of the photos being relegated to "Kate keeps fussing with her curls like they're her security blanket." I LOVE HER HAIR LIKE THIS – in an elegant chignon. Why doesn't she pull it back more often? She always looks so pretty and sophisticated with her hair pulled back. And personally – as someone with long hair – I would love to try this style. I think my hair might be able to do this.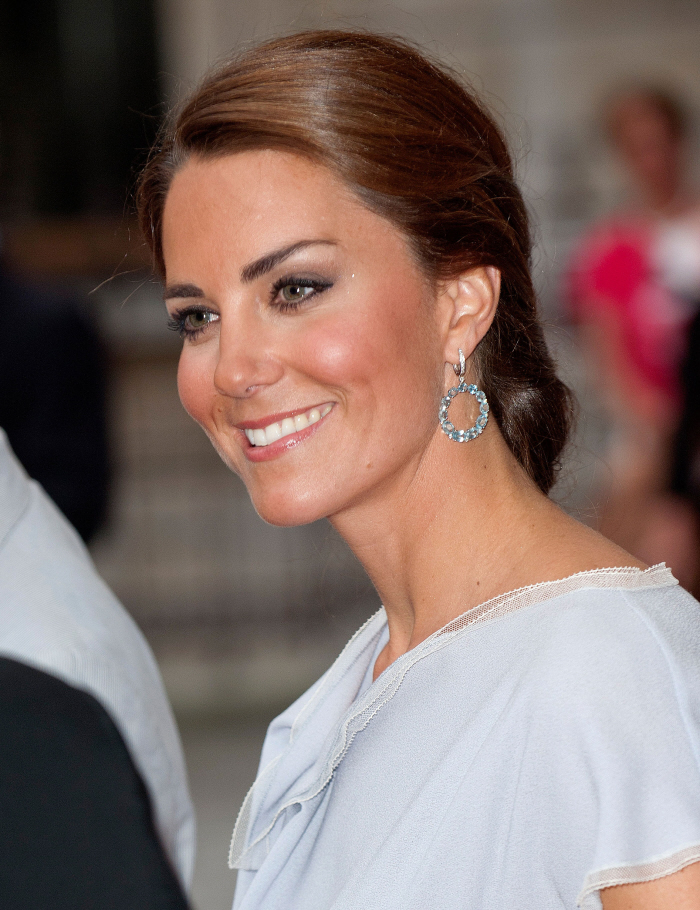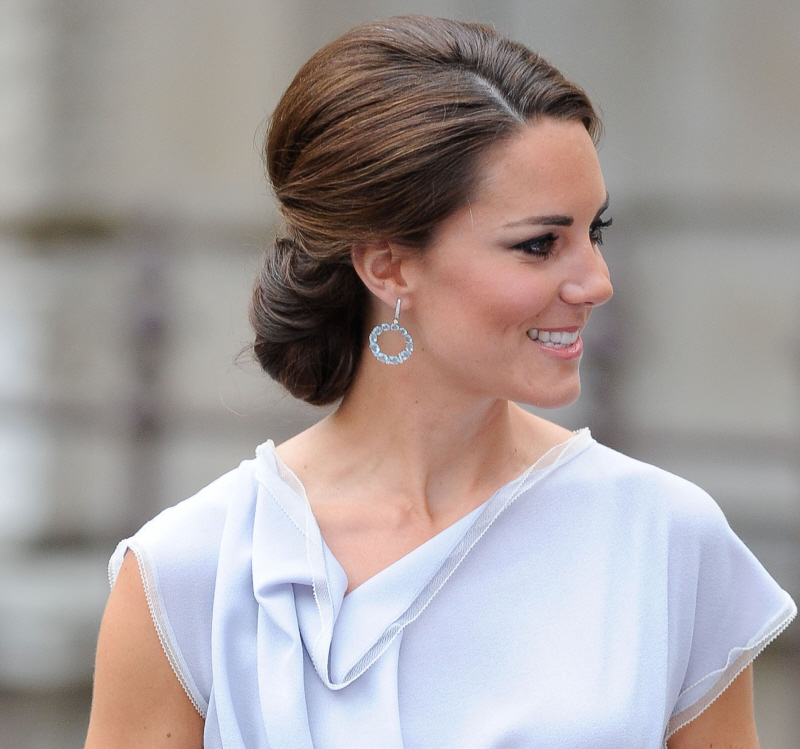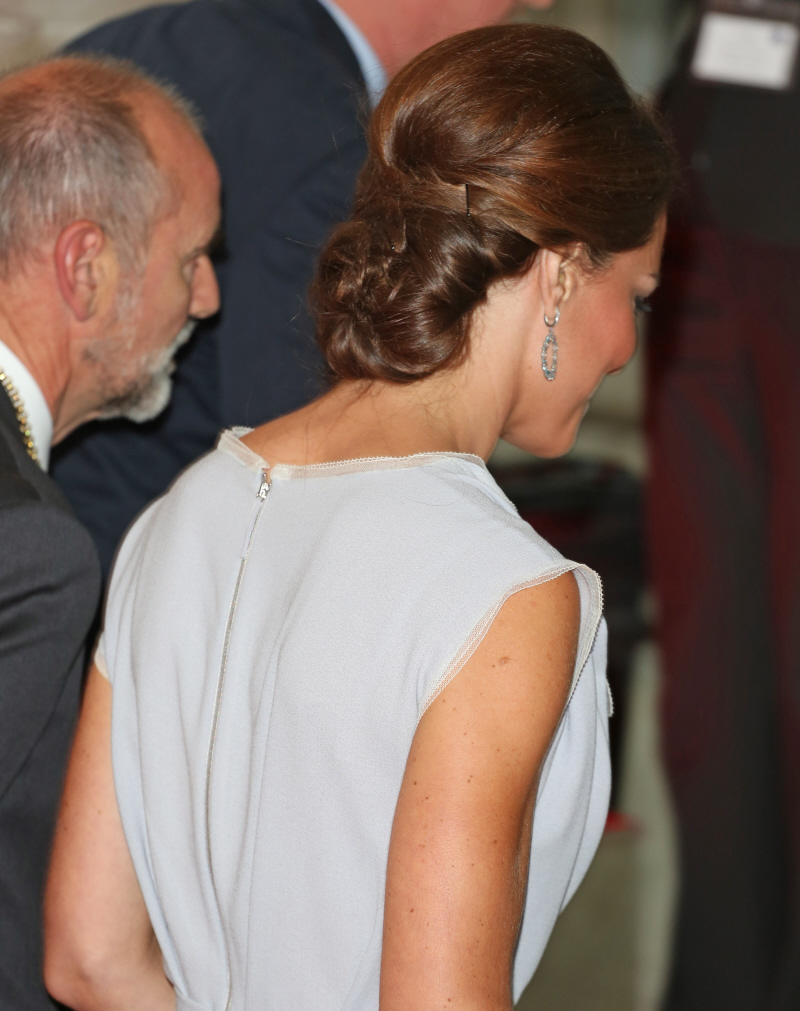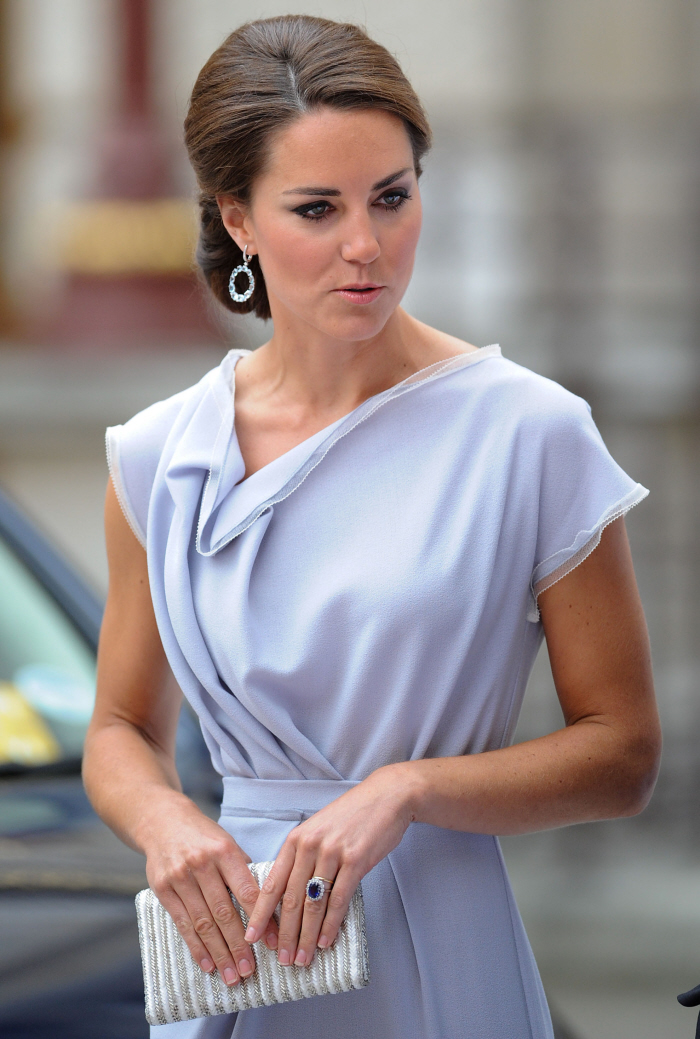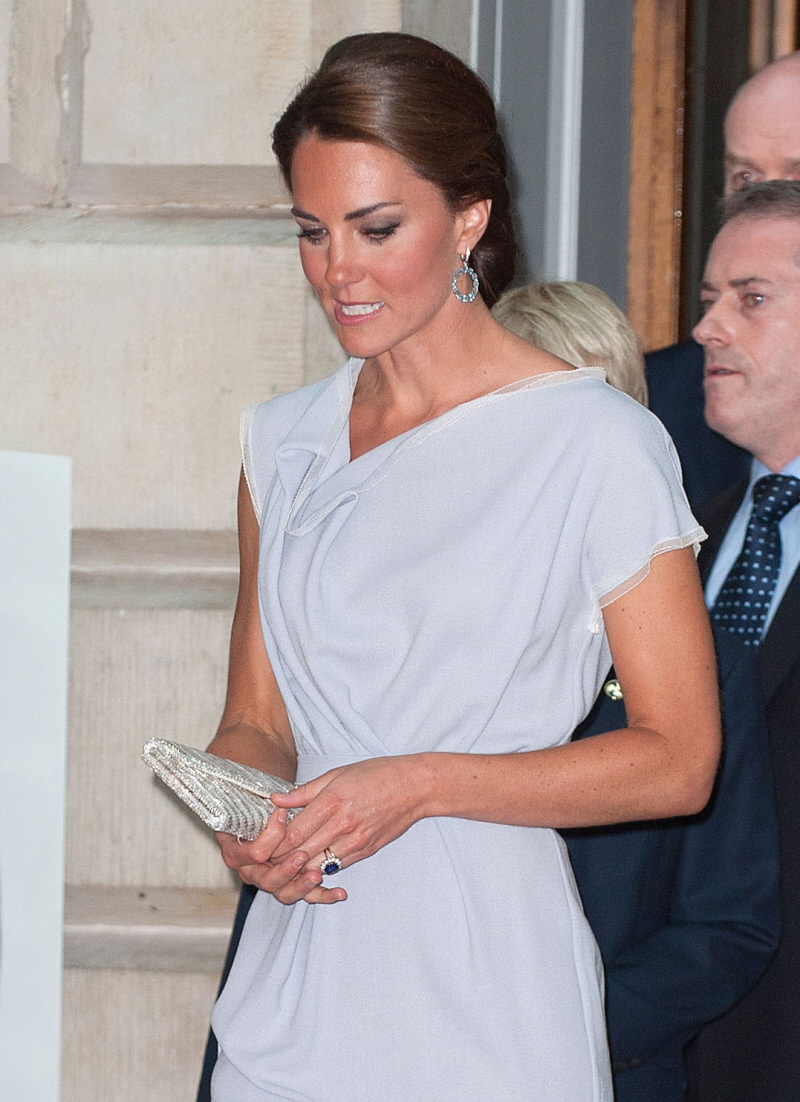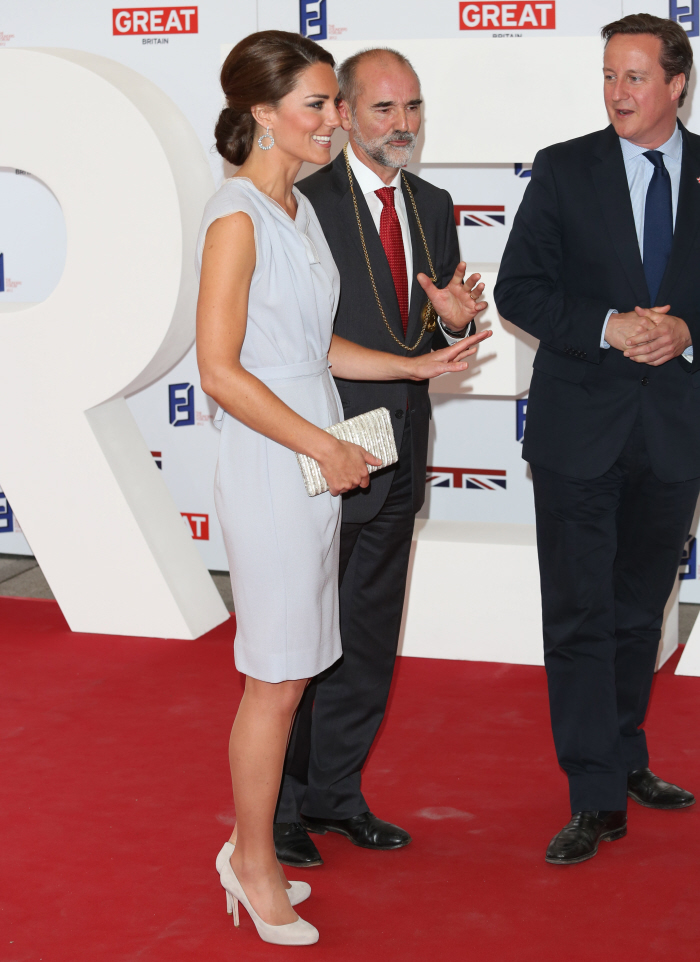 Photos courtesy of WENN.