Duchess Kate pregnancy speculation branded "crass, inappropriate & unhelpful"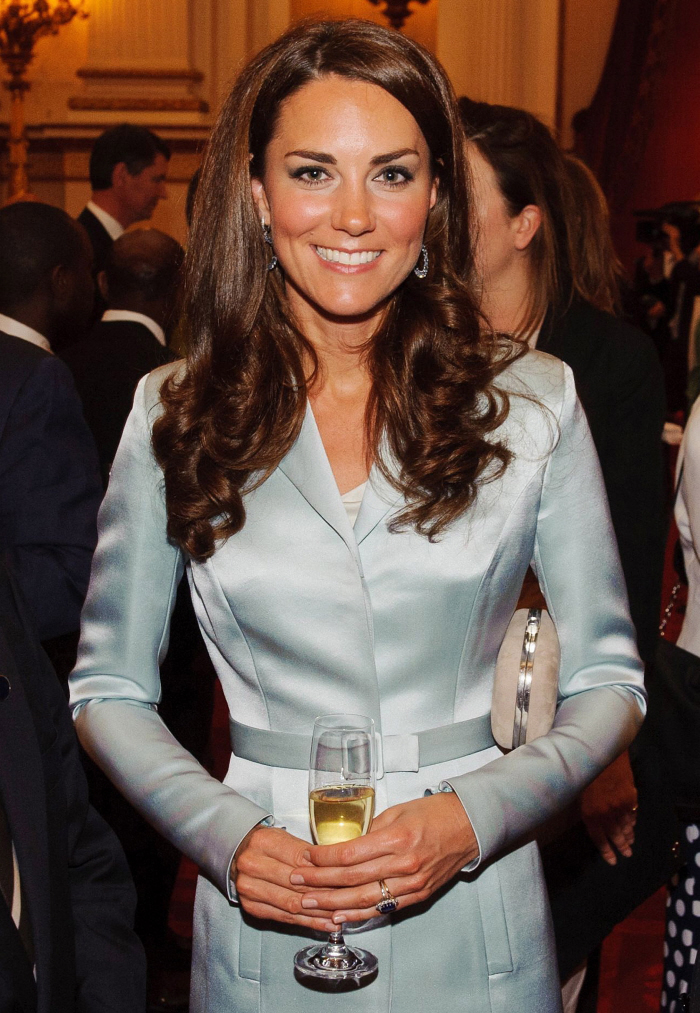 There are several piece of Duchess Kate news, but we don't have any new photos of her. Over the weekend, I covered Kate's coatdress for the Olympic Ceremony – I liked it okay. To be fair to Kate, no one really expects her to bring any great fashion moments for the Olympics, you know? Hopefully, she knows it's not about her. Yesterday, Kate, William, Harry and several other members of the royal family were all in attendance to watch Zara Phillips compete in dressage – you can see some photos here. Kate wore a white blouse and a navy blazer – she looked pretty good. She's still getting blowouts, even when she's just sitting in the audience of an Olympic event.
Here's another interesting piece of news – Kate will be flying solo at a "lavish dinner" tonight in London. The dinner reception is at the Royal Academy of Arts in London which will "celebrate the nation's culture, creativity, art and entertainment industries." William has been seen at some events with David Beckham already today – maybe William has a big Olympic event he wants to attend, and he's just like, "Eh, send Kate by herself." I'm telling you… these two are not lovely-dovey newleyweds anymore. William acts like he barely wants to spend any time with her.
Meanwhile, a Conservative (Tory) MP (Member of Parliament) has taken it upon herself to Bump-Watch Duchess Kate. And it's a big deal, apparently:
A Tory MP has been critcised after claiming that the Duchess of Cambridge is expecting her first child – and then saying a Royal baby would be good for the economy.

Claire Perry made the controversial comments in front of 250 people at Marlborough College Summer School's Question Time debate – Kate Middleton's former school in Wiltshire. The remarks appear to be purely speculation but have been branded 'inappropriate', 'unhelpful' and an 'invasion of privacy' by commentators.

Ms Perry said: 'I think Kate Middleton [aka the Duchess of Cambridge] is pregnant – and that would be good for the economy', the Daily Telegraph said.

Royal observer Ingrid Seward told MailOnline: 'It's absolute guesswork and it's utter rubbish. The remarks are slightly out of turn and rather crass. If she is pregnant no one is going to know about it. She won't want to take the glory away from the Queen's Jubilee year.'

She said it was unlikely the Duchess is expecting ahead of the couple's visit to Singapore in September. William and Kate will be visiting Malaysia, including Kuala Lumpur and Sabah, Borneo, as well as the Solomon Islands and Tuvalu as part of the Jubilee celebrations.

Meanwhile, Sue Buxton, secretary of the Labour Party group for Devizes, said: 'I think it's totally inappropriate. It's a total invasion of their privacy.'

Ms Perry was speaking at the session at the top public school alongside Labour MP Chris Bryant, Lt.Gen. Sir Barney White-Spunner, chairman of the Countryside Alliance, Douglas Murray, author and journalist and Nick Watt, deputy political editor of The Guardian.

Clarence House has declined to comment on the matter and said it would never comment on speculation like this. Since the Royal couple tied the knot in April last year they have endured constant rumours about whether the 30-year-old Duchess is expecting. Last year, Kate fuelled rumours by repeatedly touching her stomach during a Royal visit to an aid centre in Copenhagen. She also sparked speculation by declining to eat peanut paste on her trip as expectant mothers are advised not to eat peanuts in case it triggers an allergy in their child.
Um… not to defend this MP too much, but it really sounds like she was just gossiping (which we all do, let's get real), and theorizing that everyone would be really happy if Kate got pregnant. The pish-poshing of Bump Watch is kind of dumb – considering it's exactly what Kate signed on for. If Kate was an actress or something, you could say, "How horrible, people should leave her alone, we shouldn't speculate on her womb." But getting pregnant is Kate's #1 job. "Providing an heir" is why she was "hired" for the gig.
But anyway… Kate isn't pregnant. She was drinking champagne at the Queen's Olympic reception, and look at her in those too-tight (awfully inappropriate) jeggings. There's no room for a baby in those jeggings. Also: ankle zippers?!?!? I thought that trend died with the 1980s.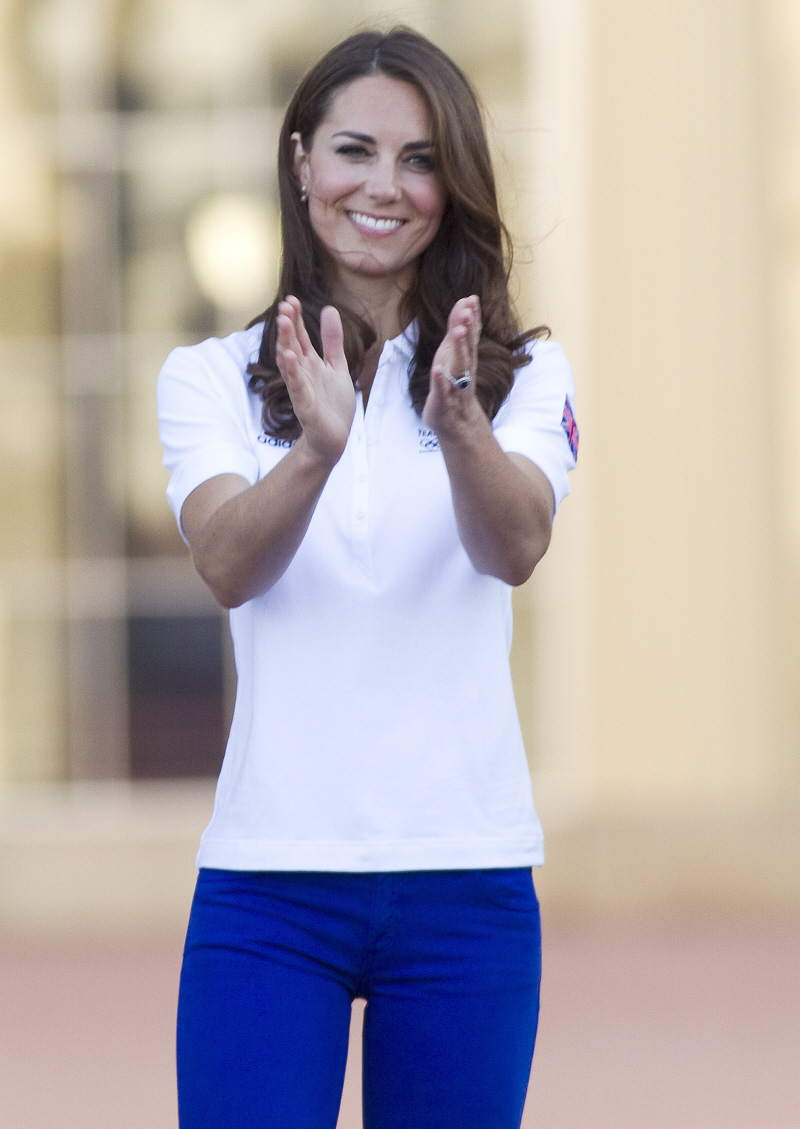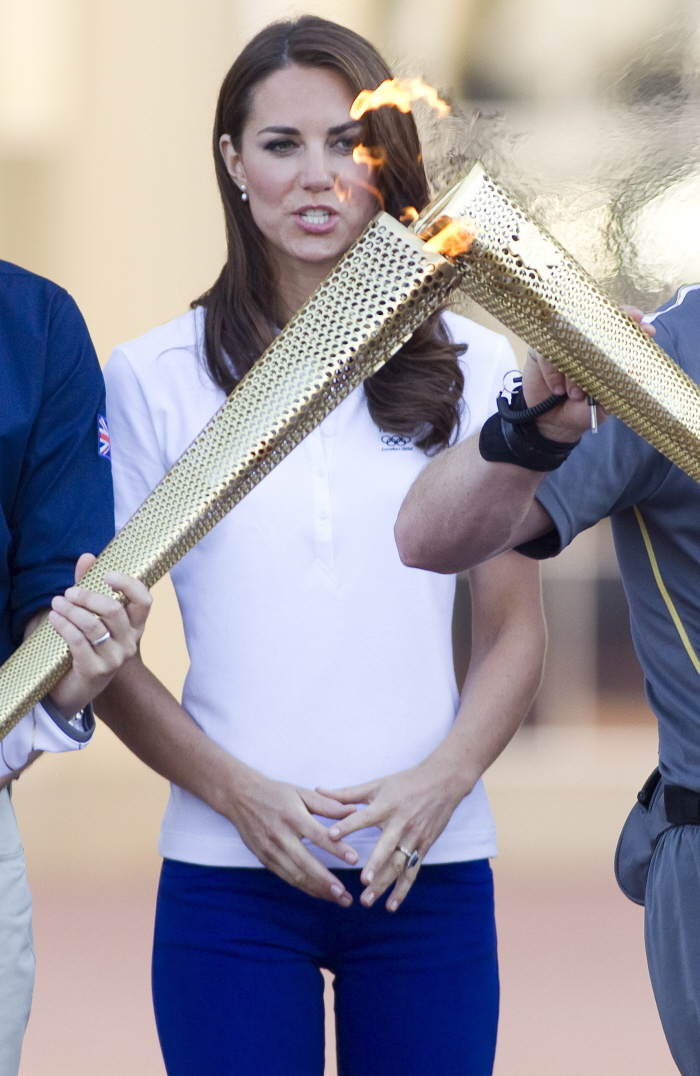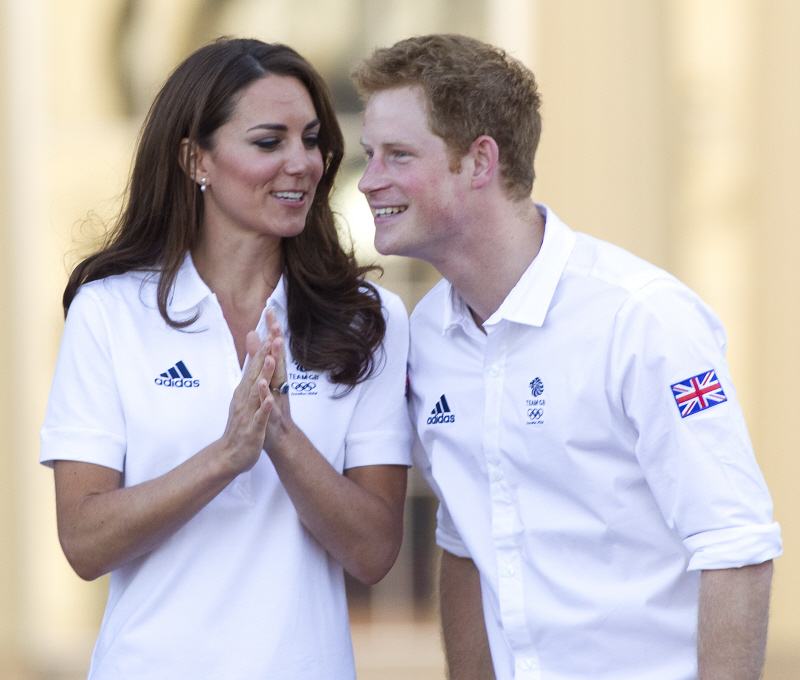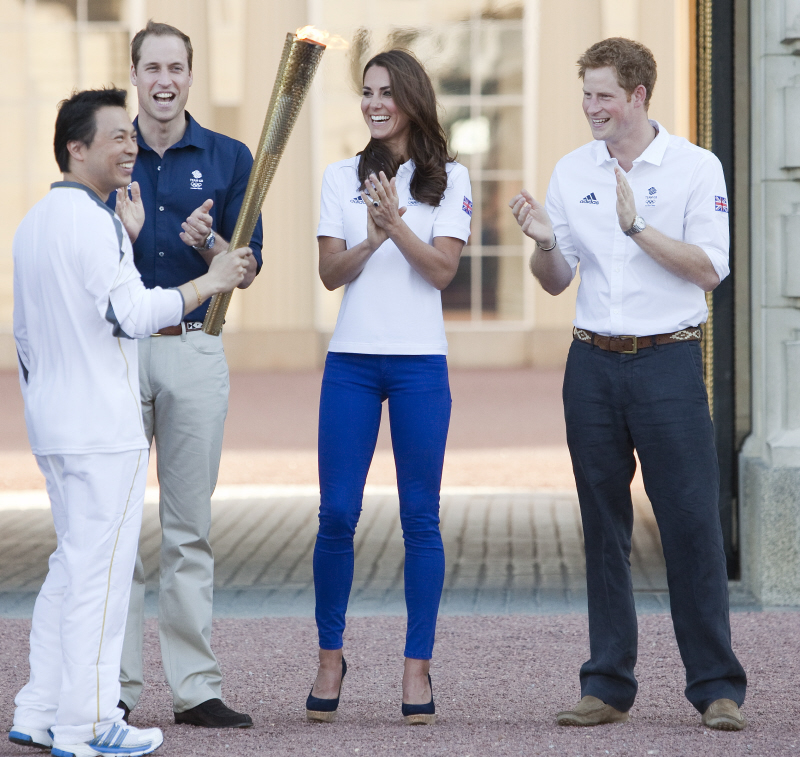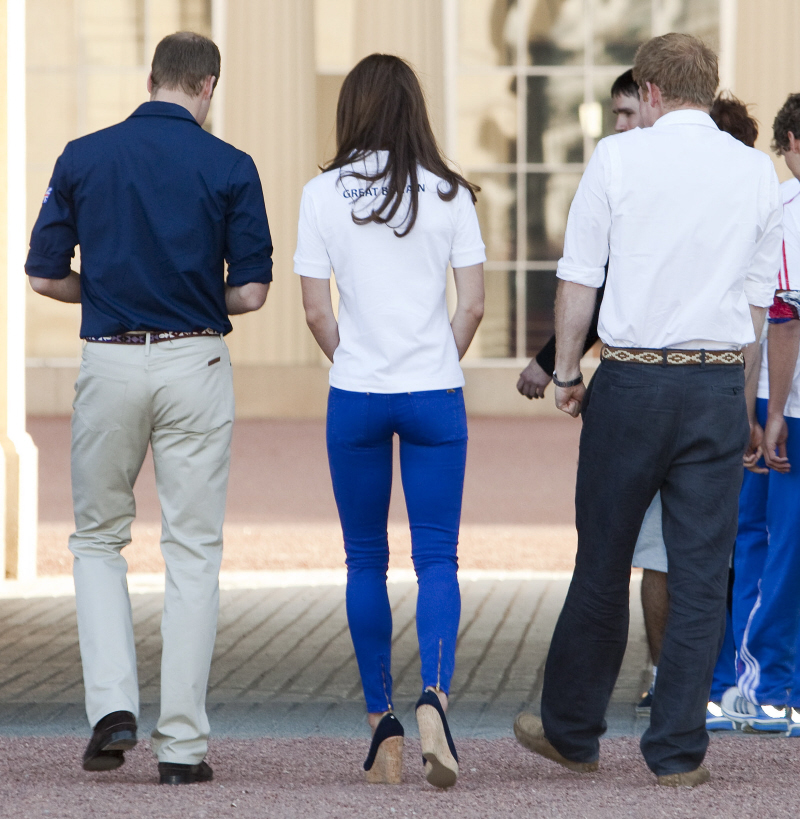 Photos courtesy of WENN.

Written by Kaiser

Posted in Kate Middleton, Pregnancy

- Mariah Carey lip synced on American Idol [CDAN]
- Colin Firth is looking good [Lainey Gossip]
- Internet celebrity charged with murder! [D-Listed]
- What is Paz Vega wearing? [Go Fug Yourself]
- New bachelors on The Bachelorette [Reality Tea]
- Goodbye to The Office [Pajiba]
- Bachelor Sean's fiance cheats on him [Evil Beet]
- Britney Spears out with her man [Popsugar]
- Nina Dobrev works it [Popoholic]
- Cindy Crawford needs to lay off the 'tox [Celebslam]
- Who said it: Carrie Bradshaw or The Dalai Lama? [Buzzfeed]
100 Responses to "Duchess Kate pregnancy speculation branded "crass, inappropriate & unhelpful""