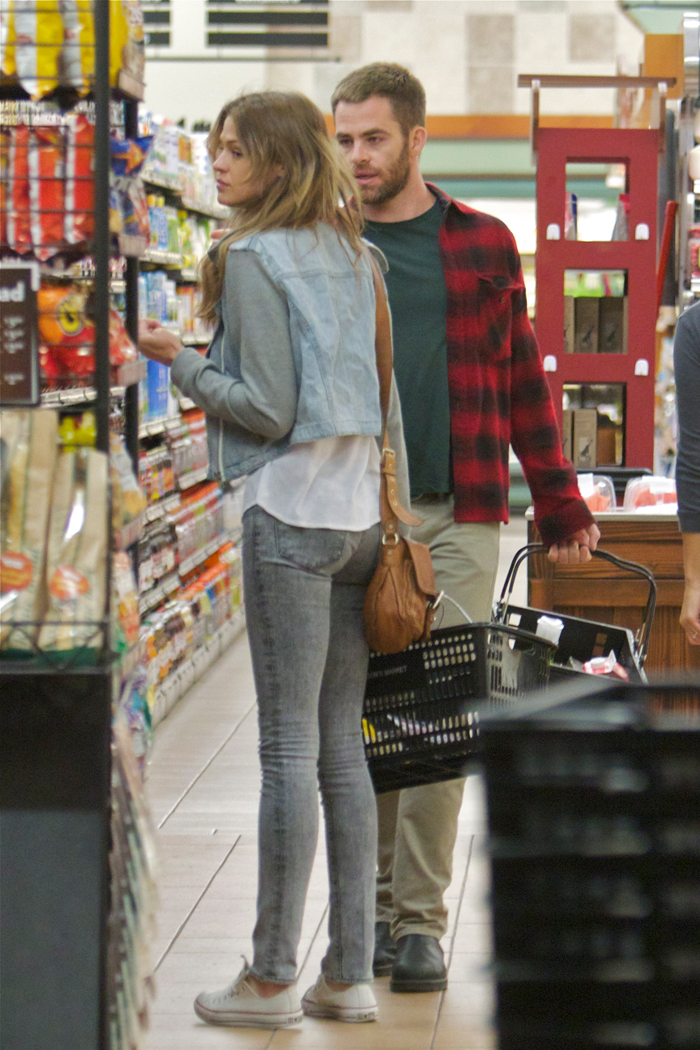 Chris Pine and his newest girlfriend, Dominique Piek, were spotted doing some late night grocery shopping in Los Angeles last night. Chris is looking really, really scruffy here, right? I guess it's just a bit of a shock since he's got such great facial structure, and it's a shame to hide it underneath all of that stubble. But he's not currently filming anything (although he does have three movies in post-production), so he's allowed to slack off a bit in the hygiene department. Maybe he's still in mourning over the poor box-office showing of This Means War.
So who is Dominique? Well she's a South African model that has been featured in the 2010 edition of the Sports Illustrated swimsuit edition, and describes herself on her Twitter page as "just a model living out of a suitcase." In these photos, she looks like your everyday prettier than average girl, but I guess we can't blame her for dressing down so much when her man looks like he's worn the same flannel shirt for the past week or so.
Meanwhile, I still can't get over how Chris looks in these photos. Those aren't … moobs, are they? Tell me they aren't.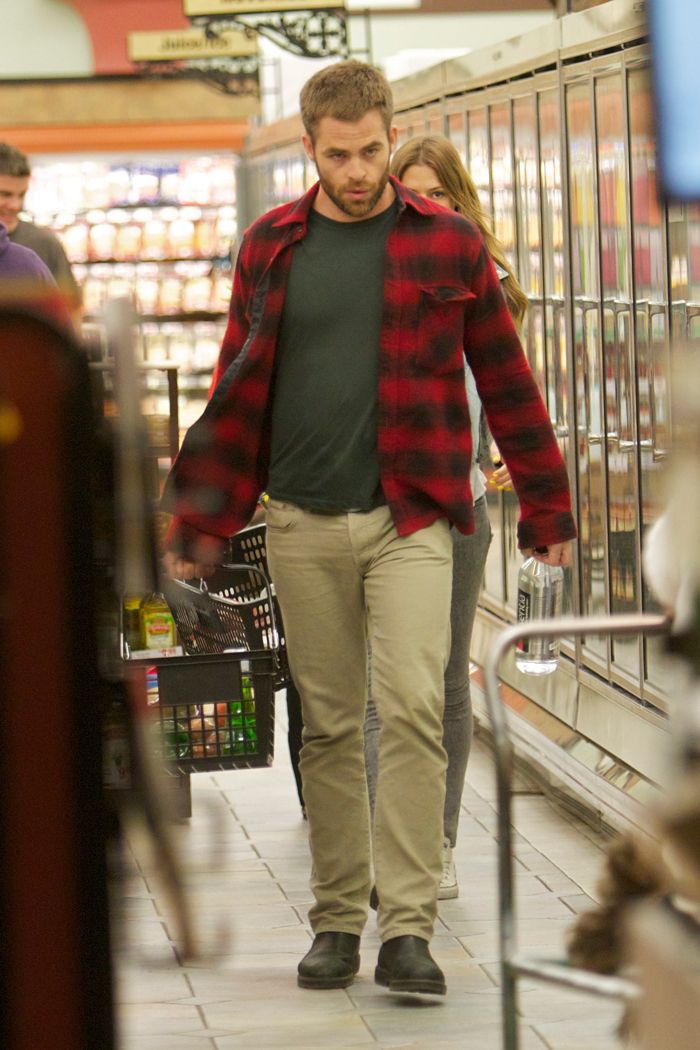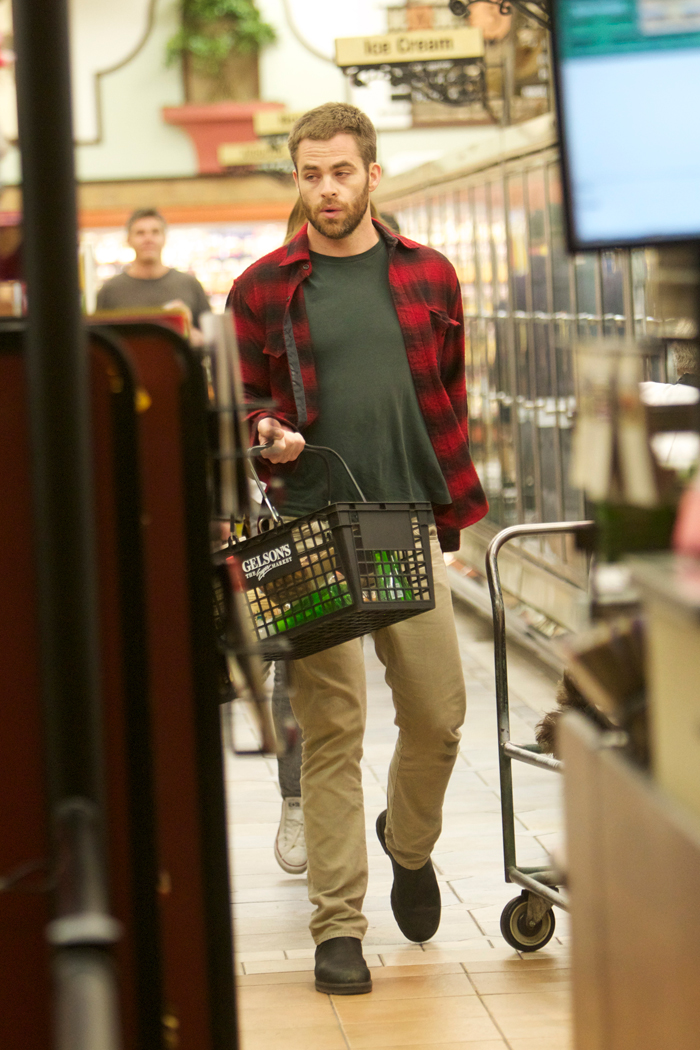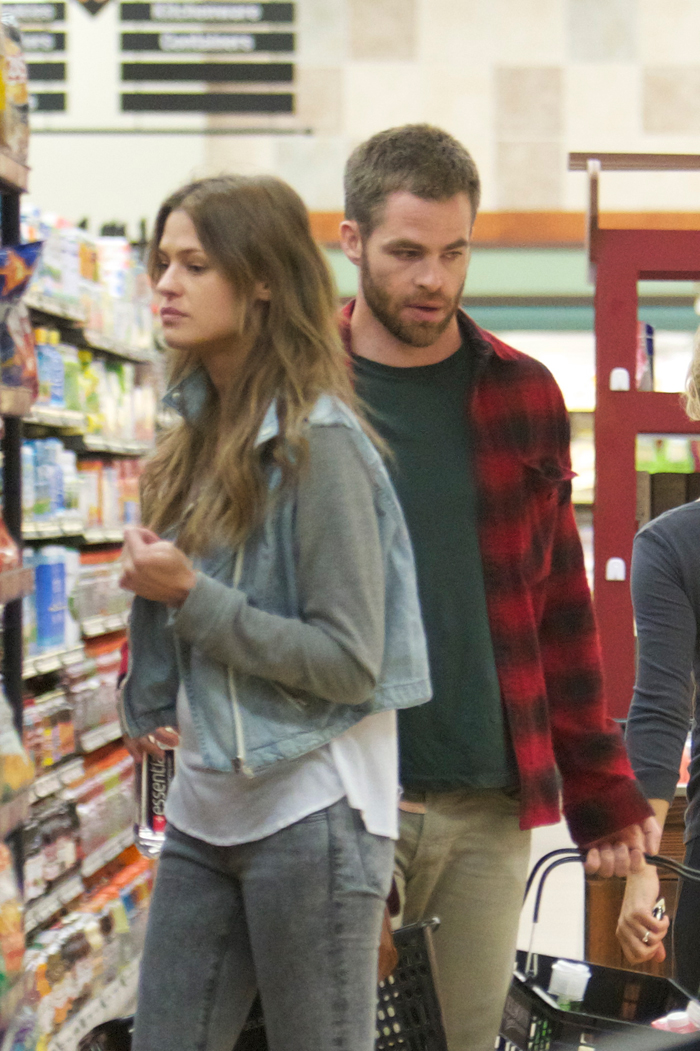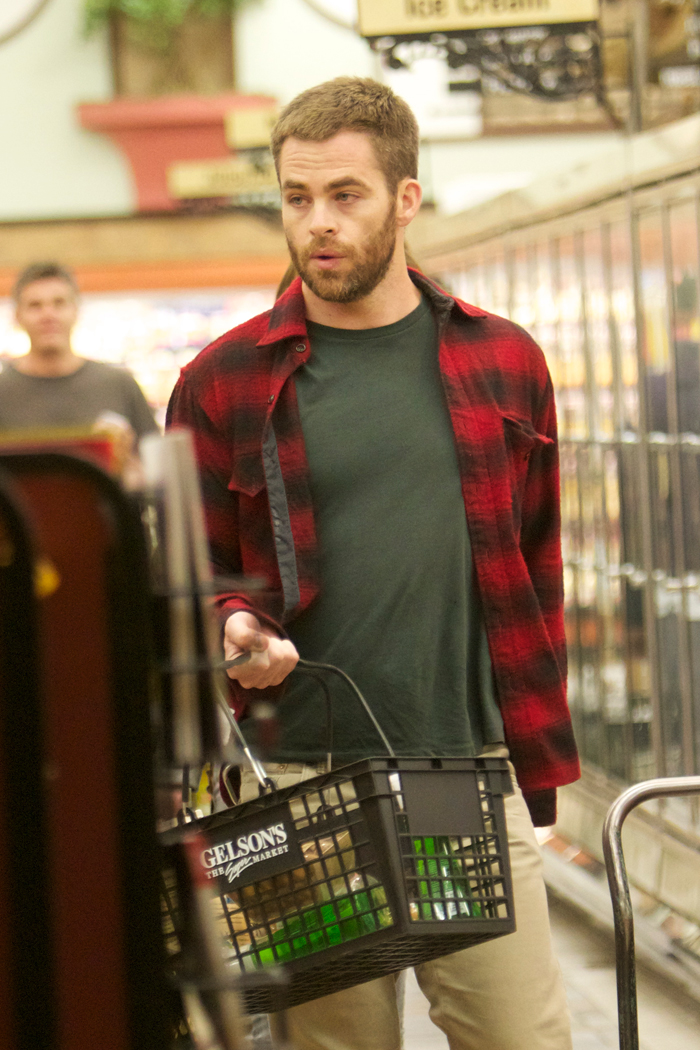 Photos courtesy of WENN