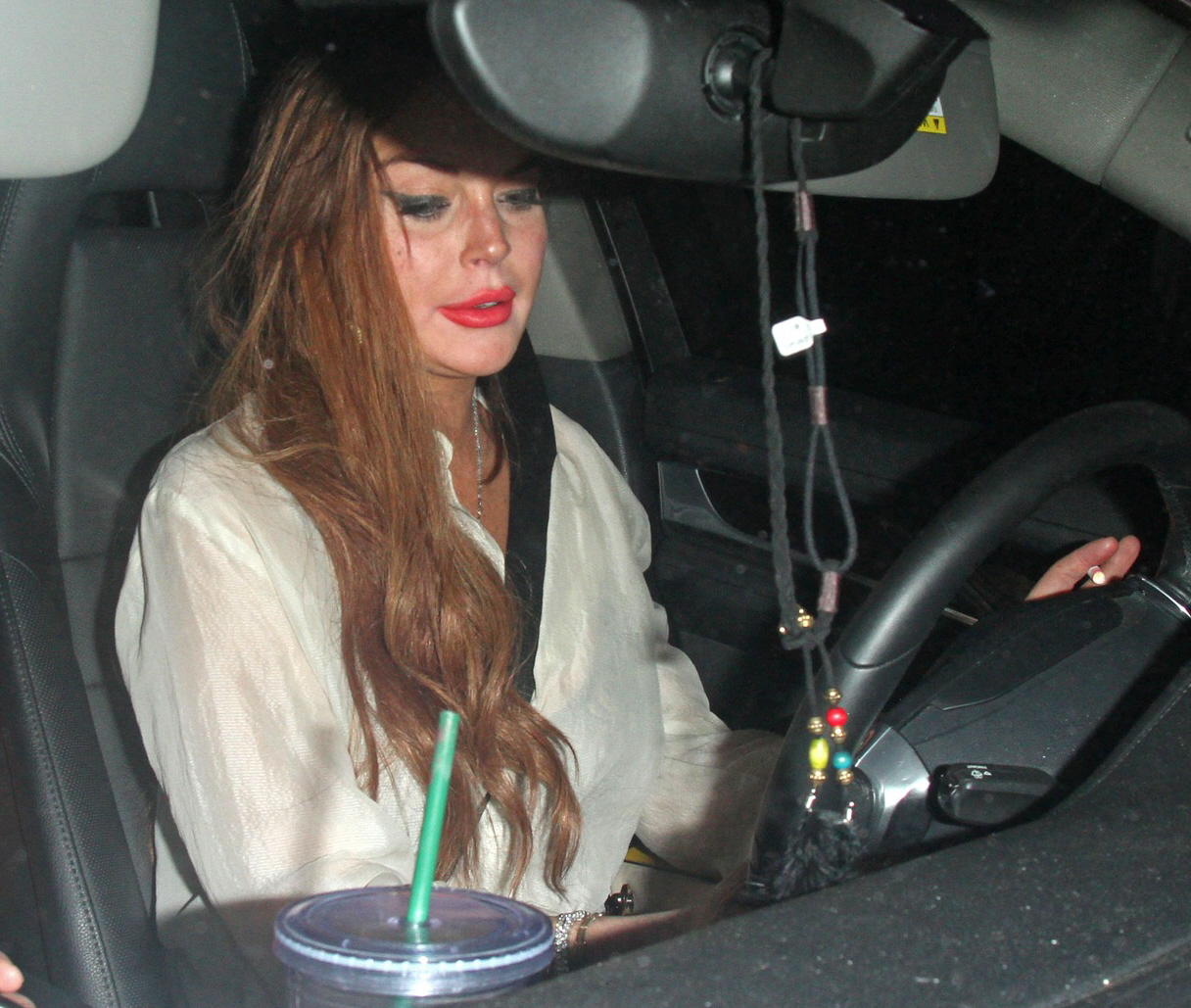 Before I get into this Cracken story, I'd just like to go back and discuss something weird on that Ali Lohan post yesterday. When I first read the TMZ story – about Ali's plans to spend a month in South Korea to try to book modeling gigs – my initial thought was "prostitution." And I discussed those thoughts in the post. But several other sites, and some commenters all discussed the rumors that Ali Lohan might already have her own addiction issues, and might already be in and out of rehab, and this "South Korea" thing is the cover story for another rehab stint. I just wanted to say… that's an interesting theory. As a Lohan conspiracy theorist, I applaud you. I was wondering why Ali had "disappeared" for a while, and that theory does explain some things.
Anyway, on to the other Lohan. Lindsay is filming/finished filming her micro-budget softcore p0rn movie, The Canyons. And TMZ got a "tip" about how Lindsay "performed" during a sex scene. No, not that kind of performance! Crackie asked the movie crew to strip down to their boxers before she got down and dirty on film:
Lindsay Lohan was EXTREMELY hesitant to shoot a steamy sex scene for her new movie "The Canyons" last week — but we're told, she quickly changed her mind … after the crew fulfilled an extremely unusual request.

Sources connected with production tell TMZ, the scene required Lindsay to go topless — but she was so uncomfortable with the idea of baring her bosom in front of the set's 10-man crew, she asked them to strip down with her … to their boxers.

The crew was hesitant at first — but according to sources, they eventually obliged, stripping down and shooting the entire scene in their skivvies … and it all went off without a hitch.

You'd think Lindsay would be used to the idea of baring her lady bits — she posed nude in one of the most widely-viewed Playboy issues of all time — but who are we to judge?

As for her porn star cast mate James Deen — nine inches.
That's not an original request from an actress, you know. There's a famous story about Julia Roberts doing something similar when she was filming the "coming out of the ocean in her underwear" scene in Sleeping With the Enemy – I believe all the crew members stripped down to their underwear (at night, in the cold) too. There are other stories, of course. Some directors even let their actors have a stiff drink before filming sex scenes. I'm sure that didn't also happen with Crackie, right? It's not like the whole cast and crew and director are doing shots and blow in between set-ups. Why, if that was happening, wouldn't you expect the director to sound as delusional as the Cracken? OH WAIT.
Oh, and I love how delicate and innocent Lindsay pretends to be. Like she hasn't been publicly flashing her crack muffin since 2006. Like she didn't JUST pose for Playboy.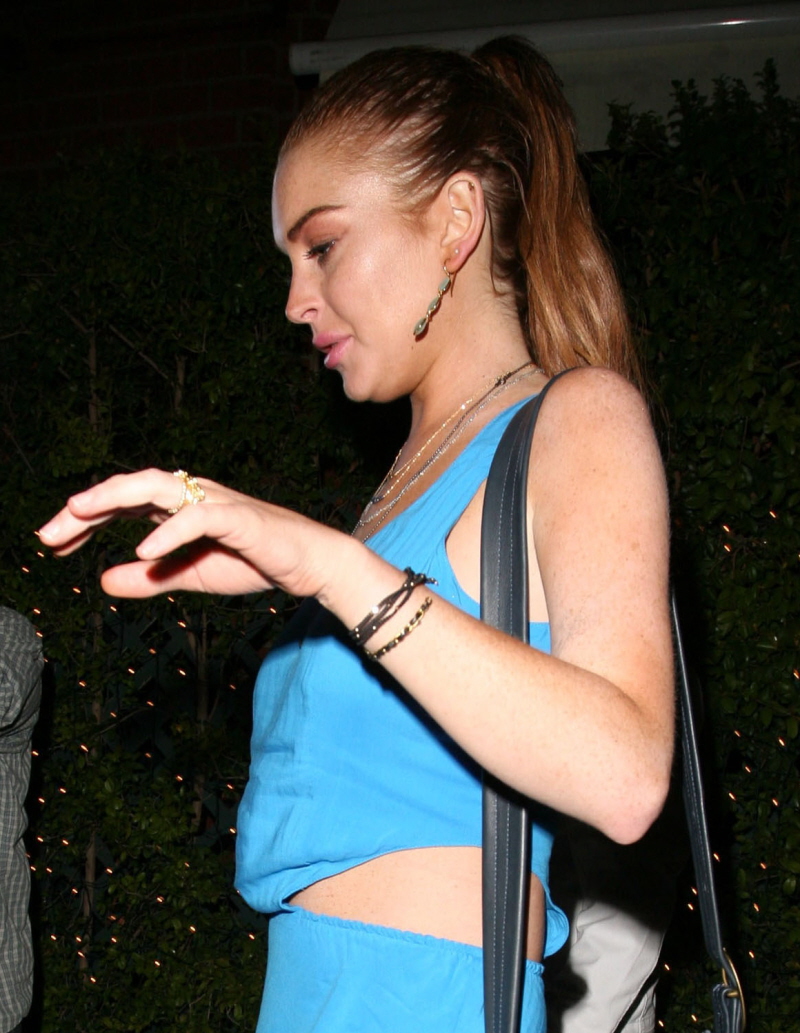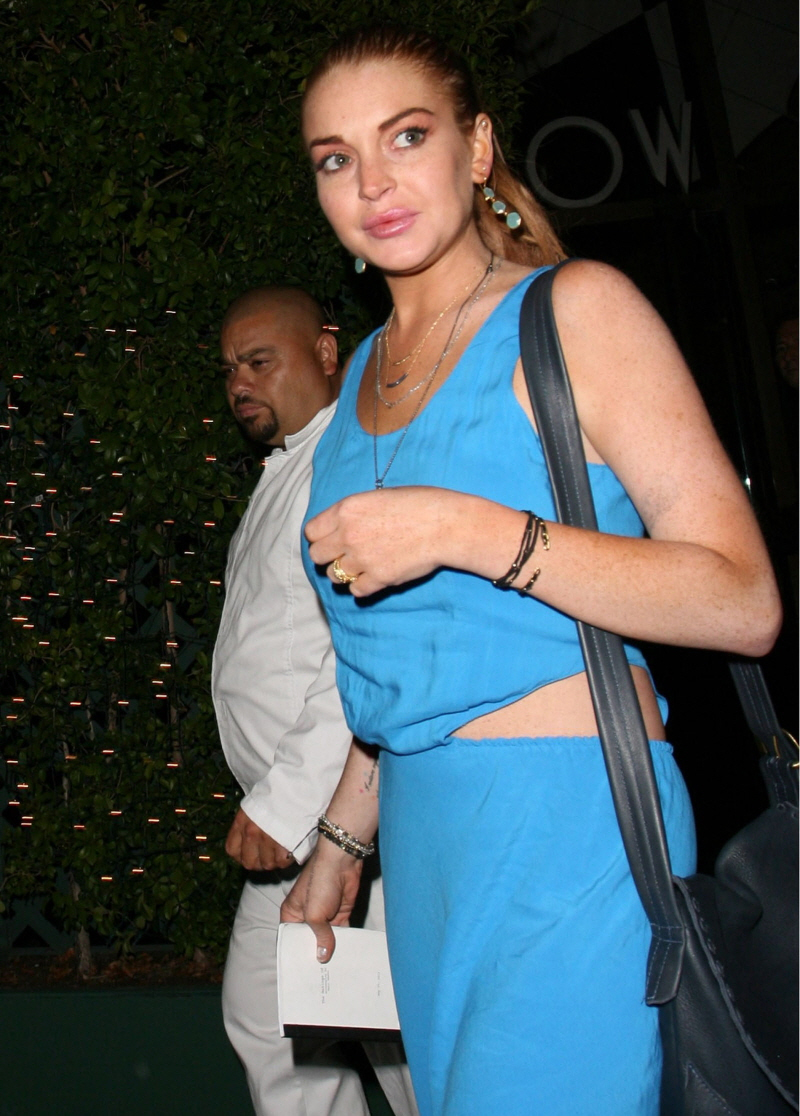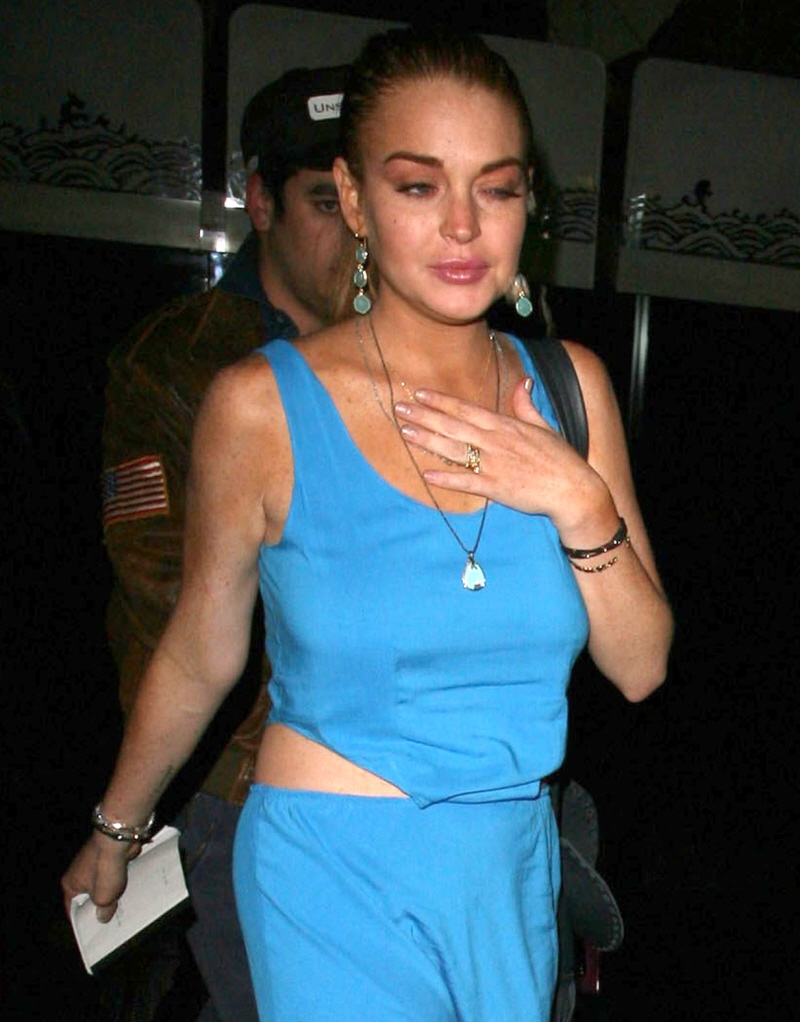 Photos courtesy of Fame and Pacific Coast News.