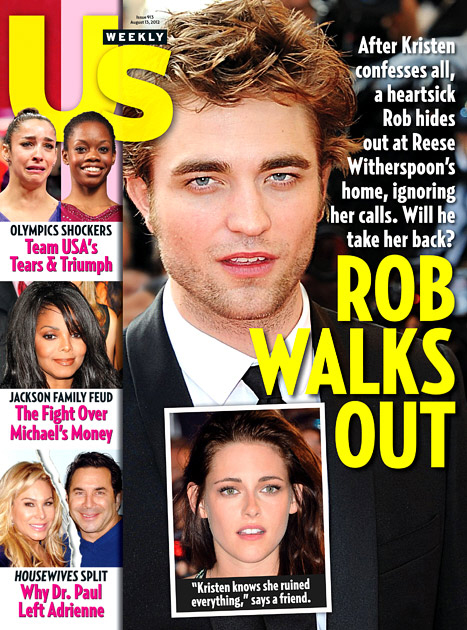 Poor, poor Sparkles. Poor Liberty Ross (I keep writing Liberty Bell, btw) too. But poor Sparkles. It's going to be ALL SPARKLES in the tabloids today. Kristen Stewart will likely get some covers too, but the overwhelming story will be "Poor Sparkles, crying sparkle-tears as he sparkles all alone." Us Weekly – the tabloid that broke the cheating story and bought the exclusive photos of Kristen Stewart and Rupert Sanders – is still on a victory lap. Yesterday, they published a hilariously bitchy "6 Myths about Kristen's Fling With Rupert Sanders" in which they basically called out various tabloid media outlets for their catch-up reporting. And now Us Weekly has put Sparkles on this week's cover – because we NEED to know what's going on with poor Sparkles.
Where in the world is Robert Pattinson? The unexpected answer, as revealed in the new Us Weekly, is Reese Witherspoon's vacation house.

The Twilight star, 26, has gone AWOL ever since he discovered that his longtime love Kristen Stewart cheated on him with director Rupert Sanders on July 17 (with Us Weekly first revealing the shocking pics July 24). False online reports claimed a U-Haul truck was spotted outside the L.A.-area home he shared with Stewart, 22, and that Pattinson had retreated to his native London to party with pals.

The real story? When the devastated Brit needed to get away from it all, his Water for Elephants costar Witherspoon, 36, offered up her tranquil, $7 million ranch in Ojai, Calif. (The pregnant actress wed husband Jim Toth in March 2011 at the rustic chic estate, recently featured in ELLE Decor.)

As Pattinson attempts to relax chez Witherspoon, he is, according to another source, "a total mess . . . He's questioning everything."

An "inconsolable" Stewart, meanwhile, has been reaching out via texts and phone calls. "She's dying to save the relationship. It's the only thing she cares about," a Stewart source says.

Indeed, Pattinson, who fell for his Twilight costar nearly five years ago, "doesn't know what to do." says a concerned friend.
Us Weekly also promises to reveal "how he found out" about Kristen's affair, and they'll reveal "Stewart's suspicious behavior before her fling was discovered." Basically, there are more shoes to drop. I'm glad that Rob reached out to Reese, and I think it's nice that she's all, "Sure, come and stay at my ranch! The chickens will soothe you." Because she has a chicken coop on her farm.
Other news…Rob was supposed to do press for Cosmopolis in NYC, but Us Weekly says Rob has cancelled some press appearances. But his rep tells Gossip Cop, "No confirmed engagements have been canceled. Any reports to the contrary are inaccurate." It might not matter – various outlets report that Rob's support base of young Twihard girls remains unshaken, and many of his fans are planning to boycott any and all of Kristen's future films. Hopefully, those fans will show Sparkle-solidarity by going to see his little art-house movies.
As for Kristen, Radar says that she's using Jodie Foster as a shoulder to cry on (lip-bite on?). A source tells Radar, "As soon as she heard the news, Jodie contacted Kristen to offer her support. They have been close friends since they starred opposite each other in the 2002 movie Panic Room, and Jodie is a mother-like figure to her. Jodie told Kristen to take no notice of the media bashing and said if she wanted to cry her heart out to her she's always available. Jodie loved Rob and is disappointed with Kristen for cheating on him. However, she knows at 22, she's still very young and unfortunately people make mistakes in life. She thinks Kristen will learn from this and will only grow into a more mature person because of it. She certainly has no intention of turning her back on Kristen during such a difficult period in her life." Blah.
We will have more Twihard Meltdown news later in the day!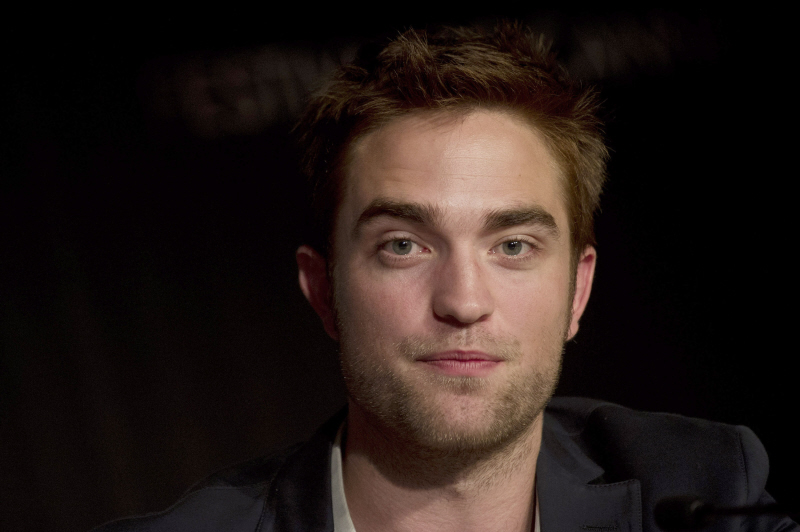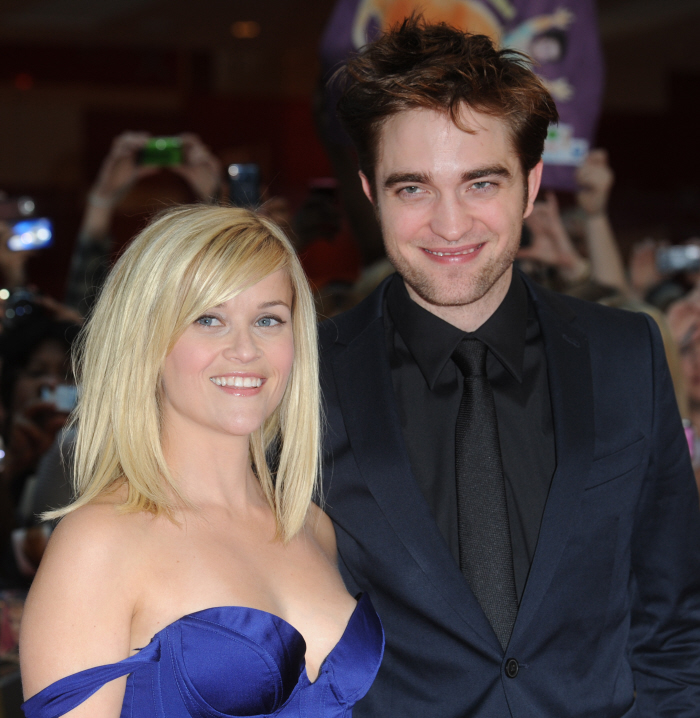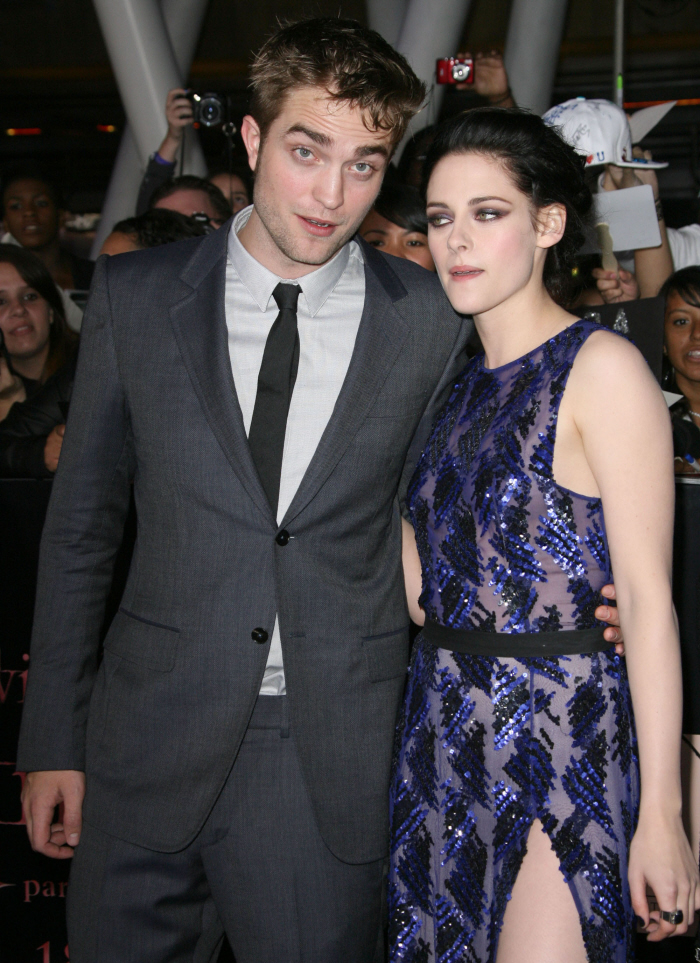 Photos courtesy of WENN.