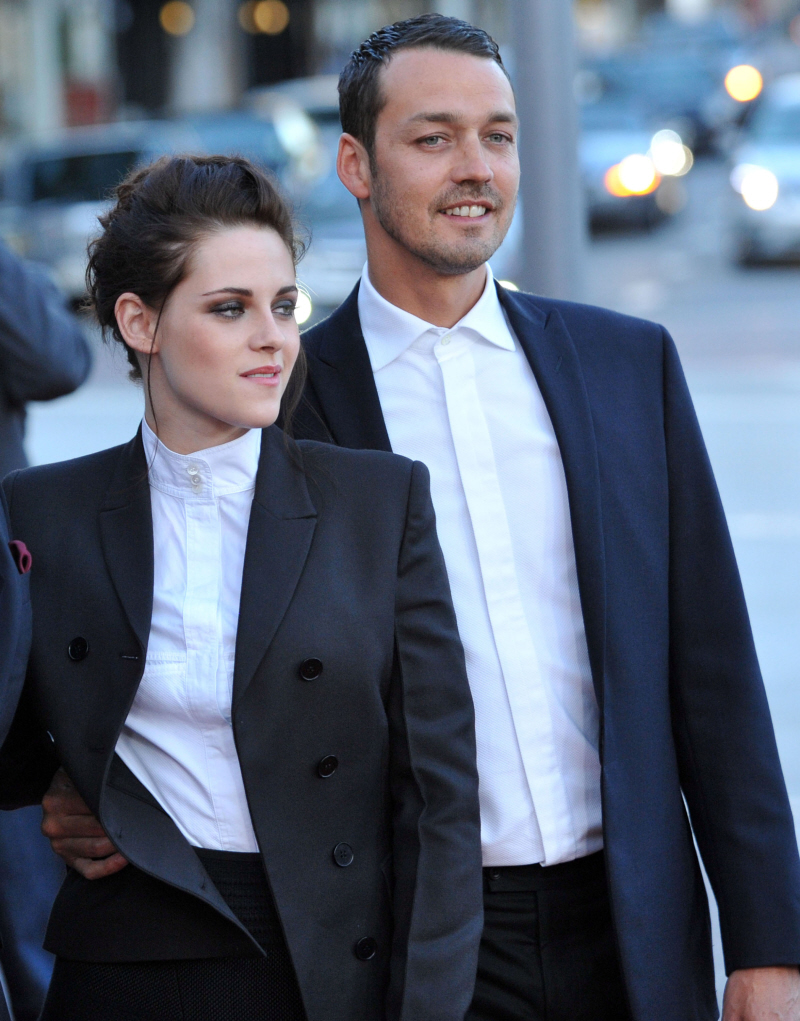 I'm getting the feeling that almost all other gossip and celebrity stories are being held today as the gossip world braced itself for an onslaught of Twihard Meltdown stories… that just isn't coming. It's actually kind of dead today. Even the Twihard Meltdown stories don't seem like anything earth-shattering. Us Weekly – the leader on Twihard Meltdown 2012 – reports in their cover story that Rob has been hiding out on Reese Witherspoon's Ojai ranch/farm. LaineyGossip has some additional details from the Us Weekly cover story – Kristen Stewart is staying at her parents' house. Kristen confessed her affair to Rob last Monday. Rob isn't drowning his sorrows in booze, but he is smoking a lot. Rob is thinking back, trying to figure out what signs he missed. And sources tell Us Weekly that Kristen and Rupert Sanders' affair likely began during the promotional push for SWATH, NOT when they filmed SWATH. Oh, and Rob has been reading stuff online! HEY SPARKLES!! Keep your chin up, kiddo. You'll be okay. You need to dump her, though.
People Magazine put Rob and Kristen on their cover this week too – the headline is "Inside Her Betrayal". EPIC. Some highlights from People's version… they confirm that Rob is staying at Reese's property. Rob was "blindsided". A source says, "There was no sign that either of them was unhappy. He would have done anything for her." The source also says: "This has been such a low blow to Rob. Talk about having your heart ripped out." As for Kristen's confession to Rob, "Telling Robert was the worst thing she's ever had to do." Kristen has also been calling and texting him constantly ("tearfully"), trying to get him to forgive her. Also: Rob is reportedly really, really upset that Kristen issued such a public apology – "It's heart-wrenching for such a private person."
Most of People and Us Weekly's sources seem to be indicating that Kristen's infidelity is a dealbreaker for Rob, but many sources claim Kristen is trying to win him back: "Rob is all that matters to Kristen right now. She loves him so much. She'd do anything to be able to get through this and be together. Kristen's sad and upset. She desperately wishes she could turn back the clock."
Here's something very, very interesting – the original source is People Mag, excerpted by Hollywood Life – according to sources, Rupert Sanders was "infatuated" with Kristen. A source told People, "Rupert had been infatuated with [Kristen] since the production [of SWATH], but she always kept it professional because she loved [Robert Pattinson]. She still does. It only became a flirtation recently, and she was lured into a brief situation that she never wanted." That's very interesting, isn't it? "She was lured into a brief situation that she never wanted…" Comes close to saying that Rupert somehow forced her into it, or that she's a meek and vulnerable girl who was taken advantage of by an older, powerful man's manipulations…? The problem is that it didn't seem like that at all if you look at the photos. It looks like Rupert is a love-sick puppy and Kristen is enjoying his attention. The problem continues to be that NO ONE is buying Kristen Stewart as a victim of anything, yet that's how Team Kristen is trying to play it – like we shouldn't blame her for anything because she's now joined The Cult of Perpetual Victims, because she was LURED, y'all. She didn't want this! Except that she parked in an isolated parking lot to pick up Rupert, he did some biscuit-diving in the front seat and then they drove around looking for places to hookup and makeout. She didn't WANT that. She was LURED.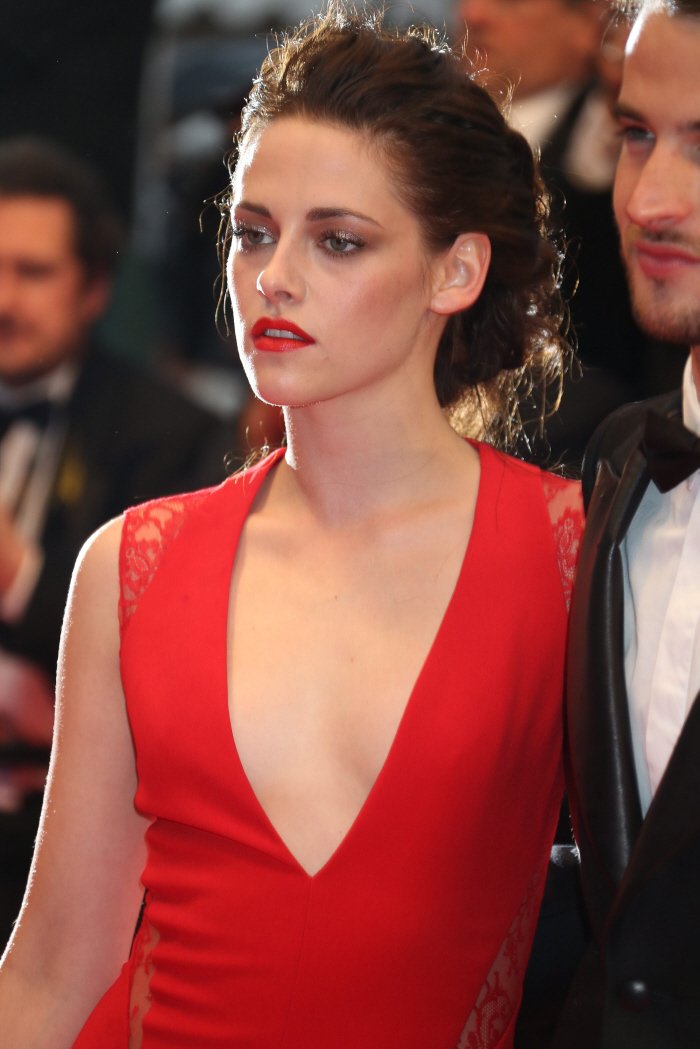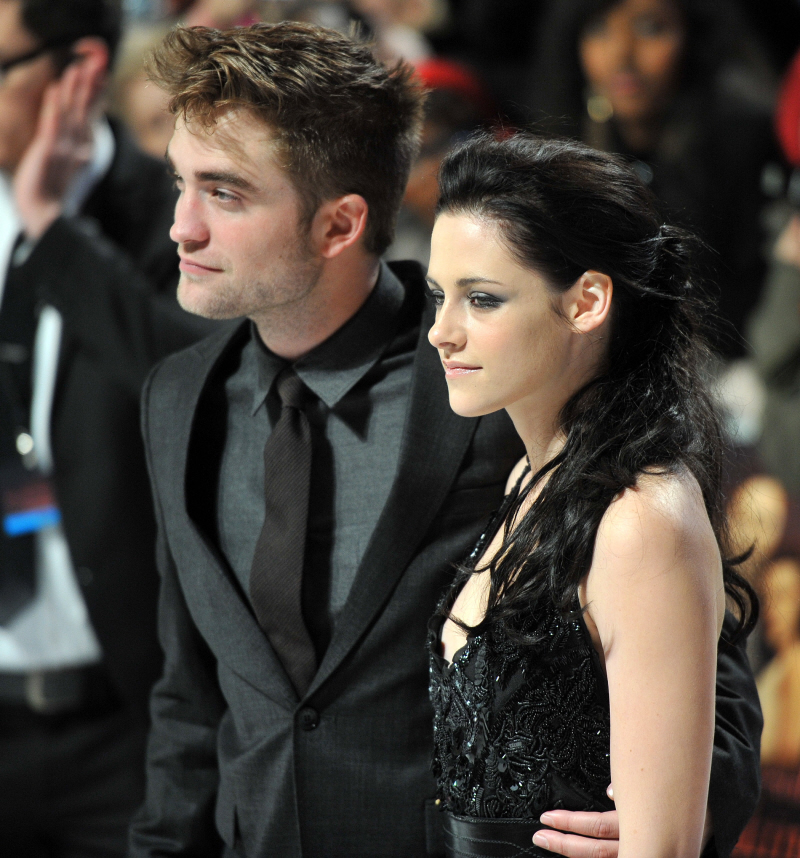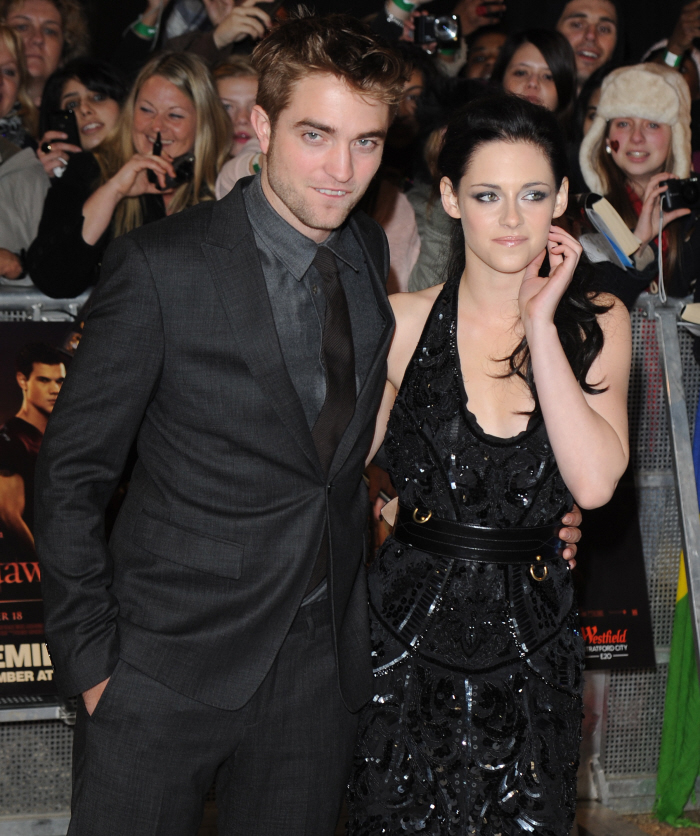 Photos courtesy of WENN.