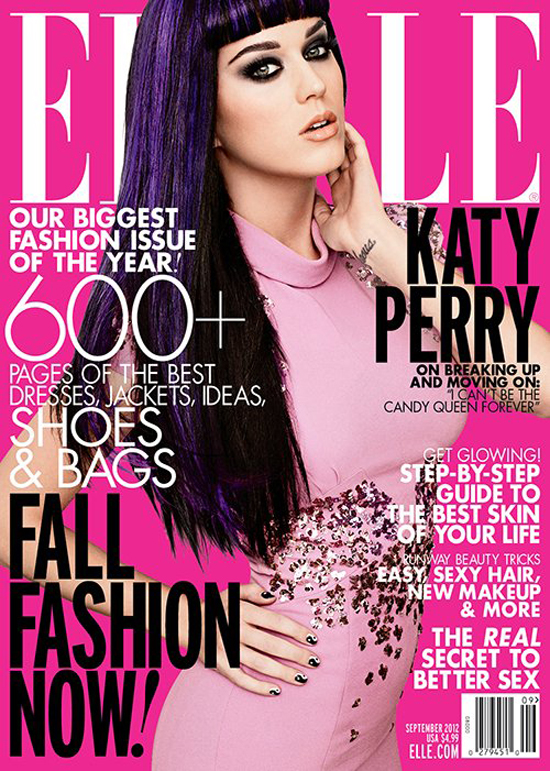 Katy Perry covers the September issue of Elle, and the heavily-banged (and wigged) look simply does not suit her well, especially with all of that purple nonsense still going on. Like, she already has purple hair underneath, but she's donning a separate purple wig. It's all so exhausting to keep up with, and now here she is yet again after promising (a few months ago) that an extended hiatus was in the works. Anyway, Katy is wearing a YSL dress on the cover, and she'll be wearing Etro and Bottega Veneta within the feature itself. Her body looks spectacular, but the rest of her persona is so try-hard that it turns the entire package into an instant turn-off. Here are some excerpts from the interview: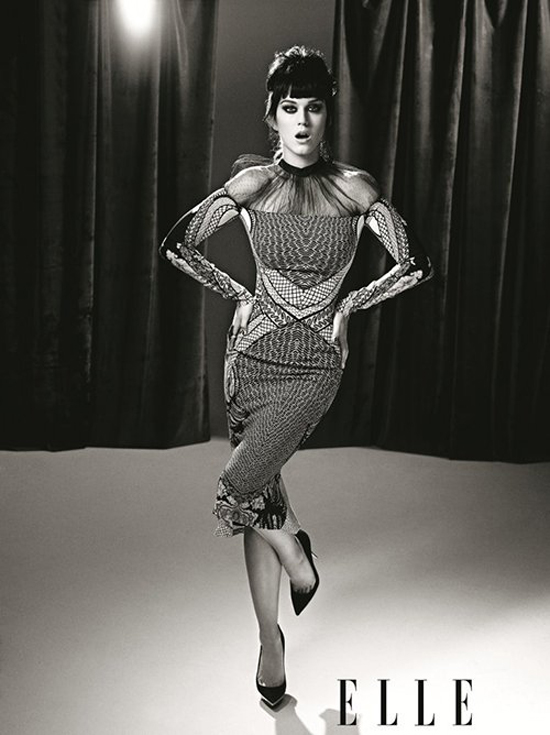 Will she ever marry again? "I'm a woman who likes to be courted, strongly. Never say never, I guess you'd say. I'll let love take the lead on that."

On her career: "I love what I do, and when I don't love what I do, I'll make a change…I can't be the candy queen forever."

On being a role model: "I have no regrets…I'm not going to be everything to everyone. I can't tell a person when it's time for them to have sex. Or if they should have a cigarette…But I try to live my life with a lot of integrity, and, hopefully, that sends a message."
[From Elle]
Well, Katy's right that she won't be able to pull of her current shtick forever because her appeal is waning already. There's a good chance that Katy might be able to squeeze out another successful album, but she'll eventually fall by the industry wayside and then work her way into judging network musical competition shows. As for her declaration on wanting to practically be clubbed over the head and dragged back to the cave …. here's a little message to John Mayer: This is how you get on that.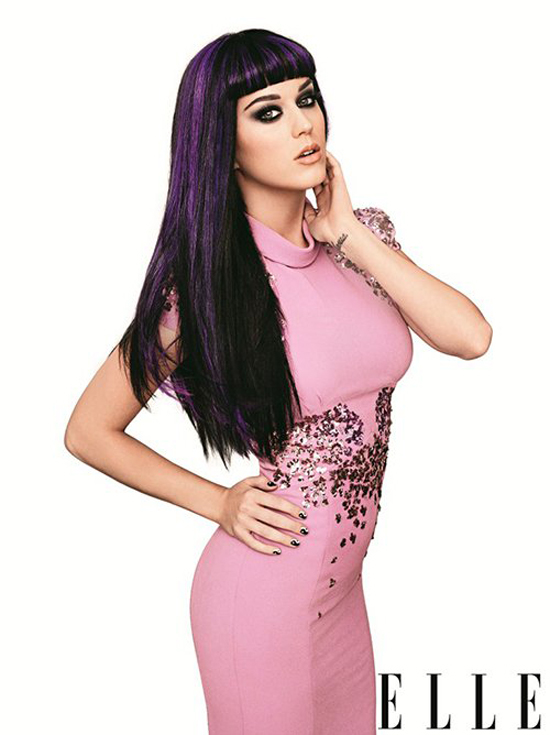 Photos courtesy of Elle