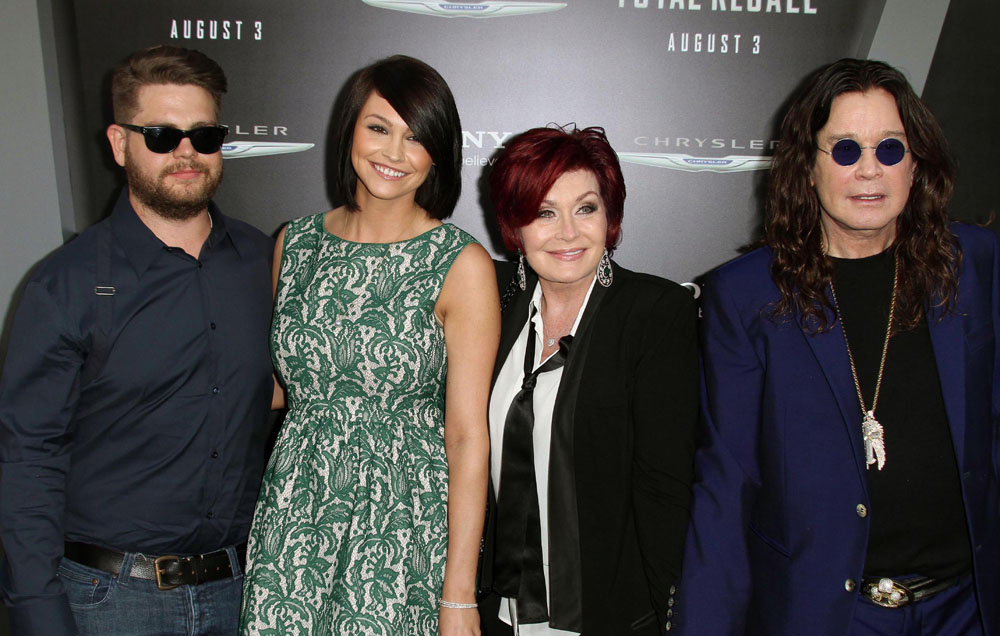 When Sharon Osbourne and Jack shared the news of his multiple sclerosis diagnosis, Jack mentioned that he had been fired from a job due to his illness. He said on The Talk that he "had just booked a job, right when I got diagnosed, and unfortunately the company that hired me didn't think I could actually perform the job," and added that he was fired via e-mail "At not one point did anyone ever call and ask me. It was all through agents and lawyers."
It seems that Jack's mom Sharon took her son's loss of work to heart. She just announced that she's not returning as a judge on "America's Got Talent" next season because the network, NBC, canned Jack after he was diagnosed with MS. In response, NBC has issued a statement that Jack's upcoming role on the show was not confirmed and that they offered him other positions that he turned down. It's not as cut and dried as it sounds – the job was as a participant on a reality show in which celebrities competed in military-style fitness drills, titled "Stars Earn Stripes." It's not like NBC told Jack he couldn't be on a cooking competition. Here's more:
Producers of the "Stars Earn Stripes" show — which will pit celebrities against one another in military training exercises — fired Jack by e-mail two days before he was to report to work, then lied about it to the press, Osbourne claimed.

"I just can't be fake," she said. "It's discrimination, and it was badly handled."

After a series of heated exchanges with NBC brass over the issue, Osbourne said, she has decided not to return next season to top-rated "AGT."

"It's time to move on," she said.

While Osbourne remains under contract, "They can't make me do something I don't want to do," she insisted. "All they can do is stop me from being a judge on another network for five years."

Osbourne said 'AGT' producer Simon Cowell had tried to make peace between the network and his longtime friend but that she's not budging. – From The NY Post

---

NBC Entertainment chairman Bob Greenblatt rejected America's Got Talent judge Sharon Osbourne's claims that the network discriminated against her son, Jack.

"First, we have the deepest affection for Sharon Osbourne and consider her to be part of the NBC family. And our hearts go out to her, Ozzy, Jack and his family at this time. We hold medical information in strict confidence and therefore cannot comment specifically about Jack, but as a company that cares deeply about the health and safety of everyone on our shows — especially one like STARS EARN STRIPES that requires dangerous water stunts, strenuous physical activity, and uses live ammunition — we required all potential participants to undergo medical vetting to ensure that they could safely participate," he said.

Although we did not ask Jack to participate in the competition, we were able to offer him two substantial alternative roles on the show, both of which he declined," he continued. "This network does not discriminate on any basis." – From The Hollywood Reporter
[From The NY Post and Hollywood Reporter]
I feel for The Osbournes, and I admired how Jack handled his MS diagnosis and went public with the news – I said so at the time. This family is nothing but candid, but sometimes they share too much with the public, and that's the case here. Someone from the show should have called Jack and spoken to him personally, but I don't see how it's discrimination to pull the plug on a celebrity's participation in a grueling fitness show after they were diagnosed with an autoimmune disease. It's common sense. Stress and strenuous exercise can exacerbate MS symptoms and this job could have been disastrous for Jack. In that NY Post interview, Sharon admitted that NBC agreed to pay Jack's original appearance fee, and they said they offered two other roles for him. How is that discrimination, when they're potentially liable if Jack gets hurt or permanently damages his health?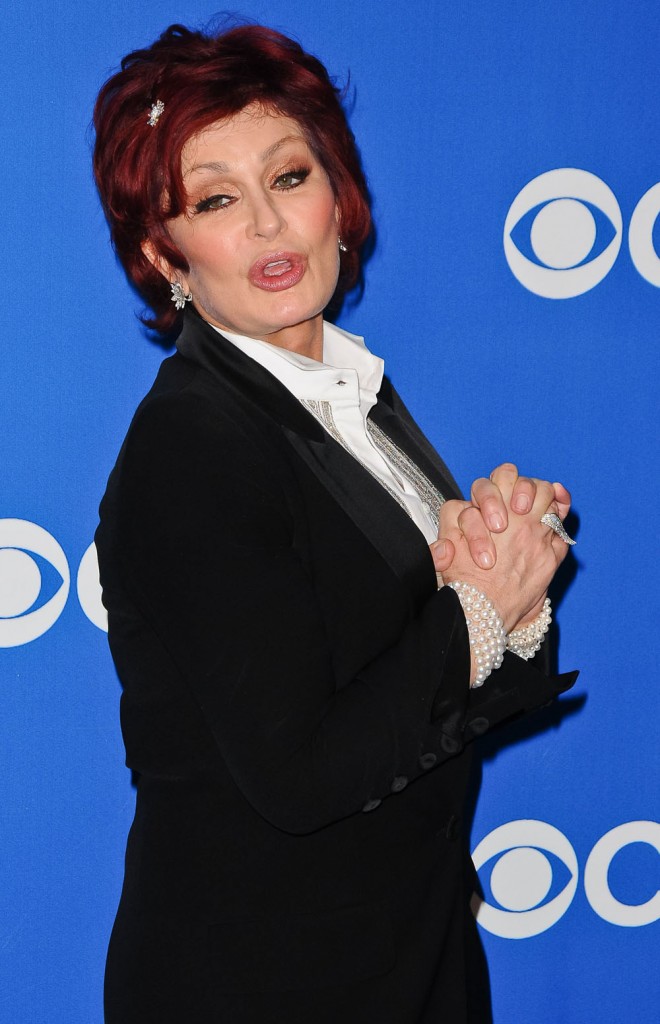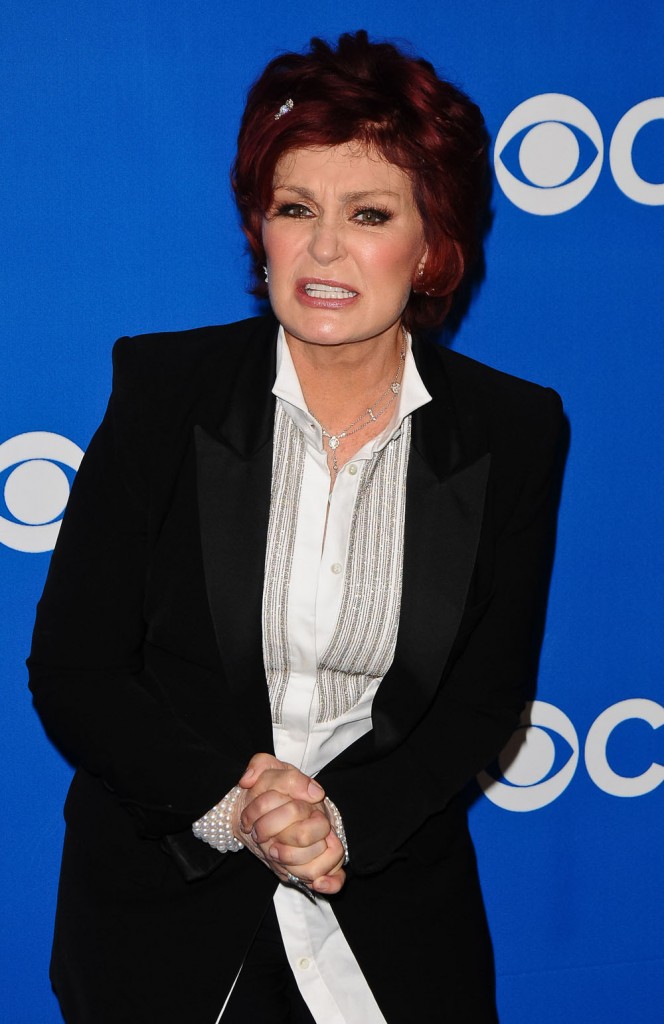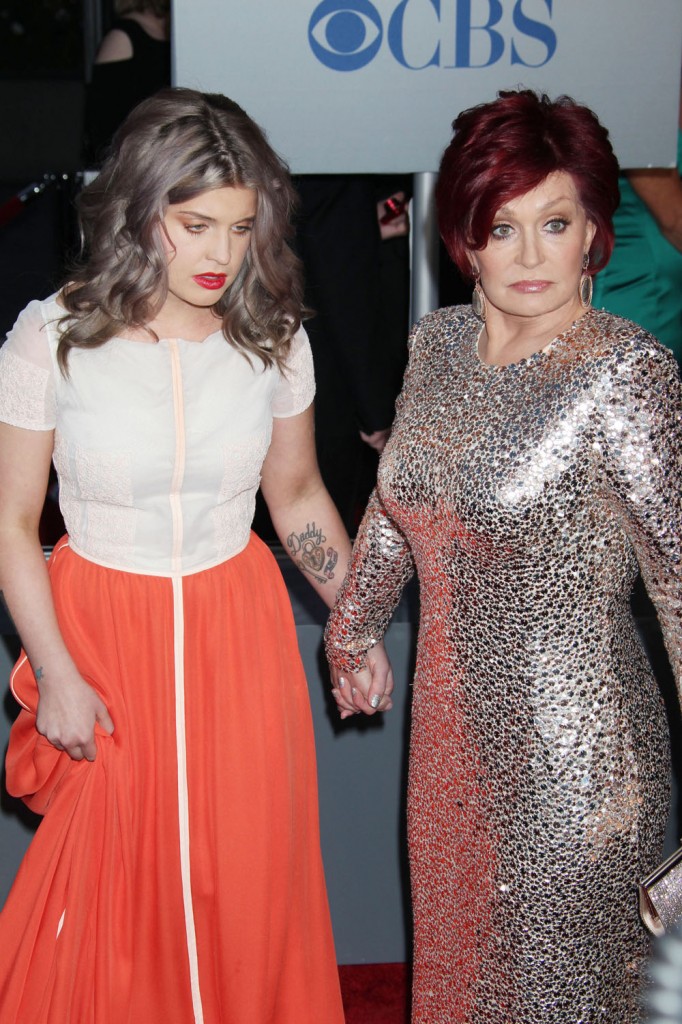 These photos are from the Total Recall premiere on 8-1-12 and the CBS Upfronts on 5-16-12. Credit: WENN.com. Sharon is also shown with Kelly at the People's Choice Awards on 1-11-12. Credit: Fame Flynet