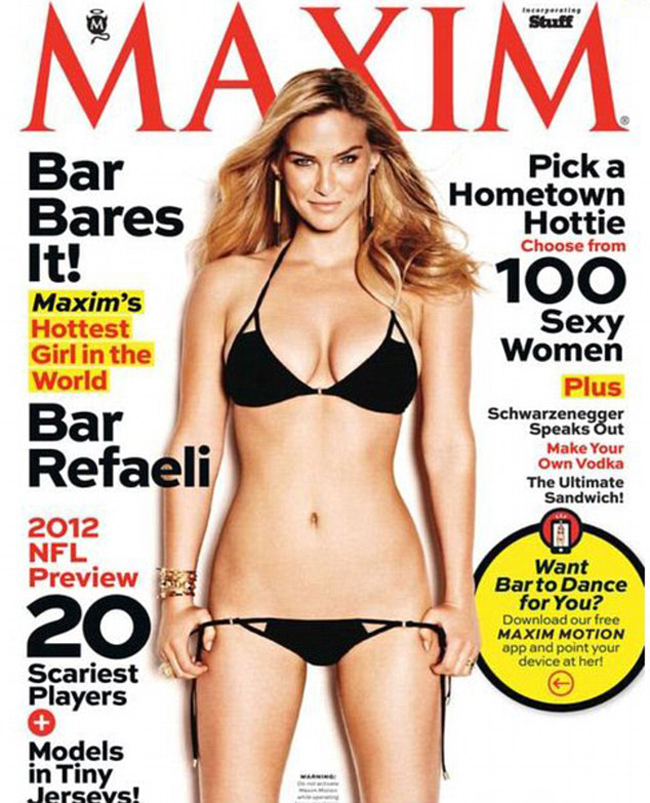 A few months ago, Bar Refaeli was named #1 on the Maxim Hot 100 list, and now she covers the September issue of the magazine. In the aftermath of her newfound crown, Bar appeared on "Conan" to discuss her spot on the list and also revealed that no one ever hits on her. So now she's telling Maxim all about what kind of guy she likes so that, presumably, they can all hit on her now or something. Oddly enough, Bar lists a "nice smile" as one of her top qualifications for getting into her pants. That's weird — has anyone seen Leonardo DiCaprio smile in the past several years? Dude always looks like a grumpy chihuahua to me.
But damn if Bar's body doesn't look as spectactular as always in this photoshoot. What I wouldn't give to have a butt with that shape — in comparison, mine is so uneventful, you know? The excerpts on this interview are pure fluff (as I imagine the rest of the piece is as well), but here we go anyway:
Her favorite body part: "My stomach is hard, and I'm very proud of it. I still eat, though. To me that's one of the best things in life."

On Being #1 of the Hot 100: "I think it's the title I'm going to be most proud of until I die. When I'm older, I'm going to walk around and say, 'Hey, I'm Bar Refaeli. I was No. 1 Most Beautiful in Maxim!' It's an honor you never want to forget."

Guys are (weirdly) asking her out now: "I've started getting letters at my house and DVDs of people asking me out. What I mean to say is that guys aren't actually talking to me."

But she still doesn't get dates: "I think part of the reason is that I'm not out much. I'm usually at a photo shoot or going to sleep early. I don't really have a chance to meet people other than businessmen on planes. They're all married and much older, though."

She likes teeth on a guy: "I don't want to generalize, but let's just say that with today's orthodontists, I don't understand why people wouldn't fix them. A nice smile with beautiful teeth is the most attractive thing."

Don't be too cool: "If someone is funny, he should say something funny. If someone is sweet and gentle, he should talk that way. Just be yourself. Like, the other day, I was at the airport, and there was a cute guy who I saw notice me. But instead of coming up next to me, he put his head down and started texting to appear like, 'Oh, didn't even see you!' I was like, if you really were cool, you'd just be yourself and talk to me."
[From Maxim]
On that last note, I would think it would take one hell of an ego for a non-famous guy to approach a supermodel in an airport. Does she really think the guy was trying to act cool by looking down at his smart phone? In reality, the guy was probably tweeting, "OMG. Bar Refeali @ 3:00 o'clock! #boobs #greatestflightever." Instead of whining, maybe Bar should have approached that dude and set his world on fire.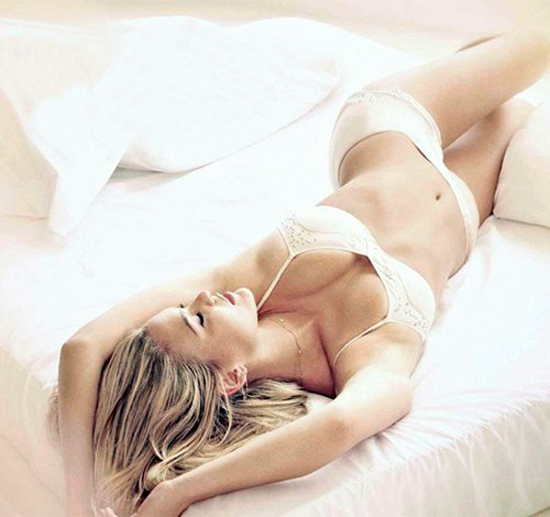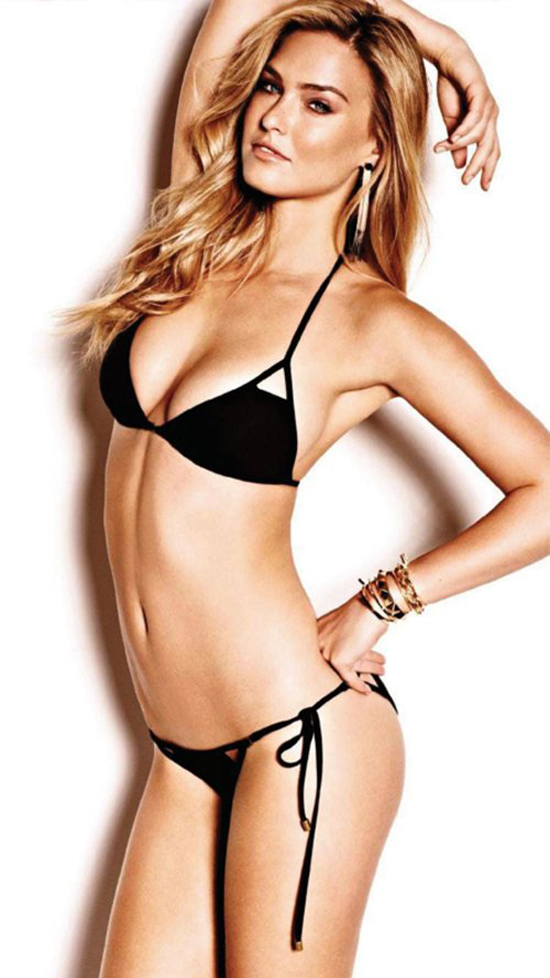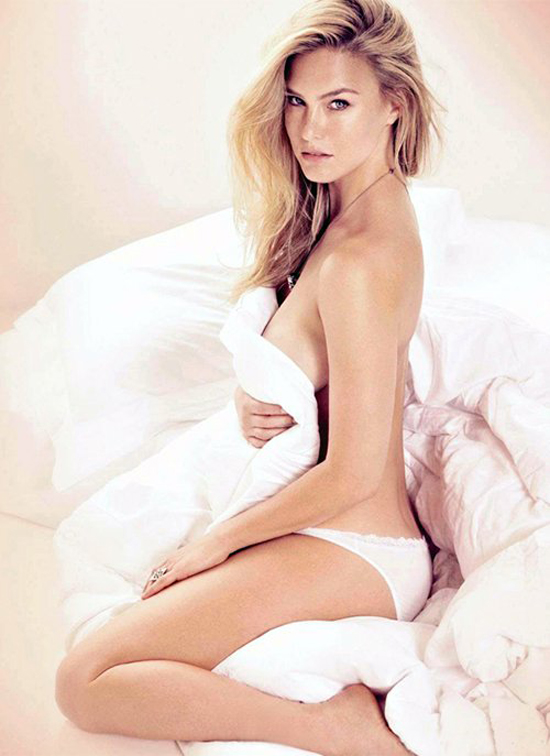 Photos courtesy of Maxim