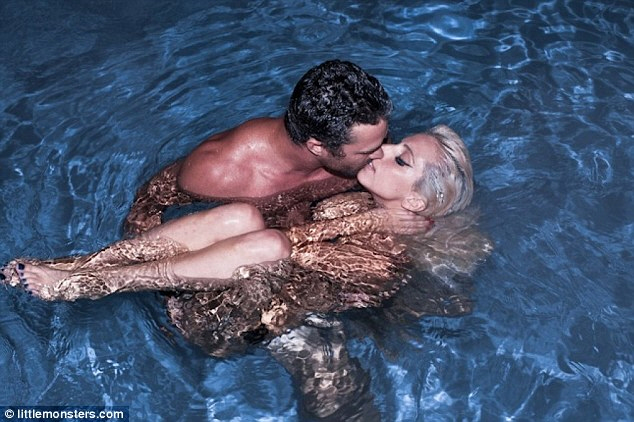 Lady Gaga posted the above photo to her Little Monsters site yesterday with the comment "T and Me". 'T' being Taylor Kinney. So… I guess they're back on or they were never off? Unfortunately, I keep hearing rumors about Lady Gaga's love life. I try to ignore those rumors for the most part, because I can't imagine her in a functional relationship, and because I think her personal life is probably pretty rough. I keep hearing that Gaga and Taylor Kinney are always on-and-off, that they're constantly breaking up and getting back together, and that he's kind of a user. I also hear that Gaga still isn't done with Luc Carl, and that Luc is still very much in the picture – sometimes. There might even be some overlap between Luc Carl and Taylor as far as Gaga's affections go. Of course, if you told me that Taylor was screwing around too, I would believe you.
Page Six also reports this morning that Taylor and Gaga celebrated their "first anniversary" in Chicago, where he's filming Chicago Fire (otherwise known as "Hot Dudes Fulfilling Your Fireman Fantasies"). They ate at Spiaggia with "four pals" and had oysters and cavier. Apparently, Gaga has been spending some time in Chicago for a while as Kinney films. Hm.
Meanwhile, Gaga announced her new album – it will be called ARTPOP. She's been tweeting and posting a lot of images lately – I'm including a promotional photo for Gaga's Fame fragrance (the one of Gaga from behind), plus some "Gaga Unicorn" photos, plus the ARTPOP announcement, via tattoo.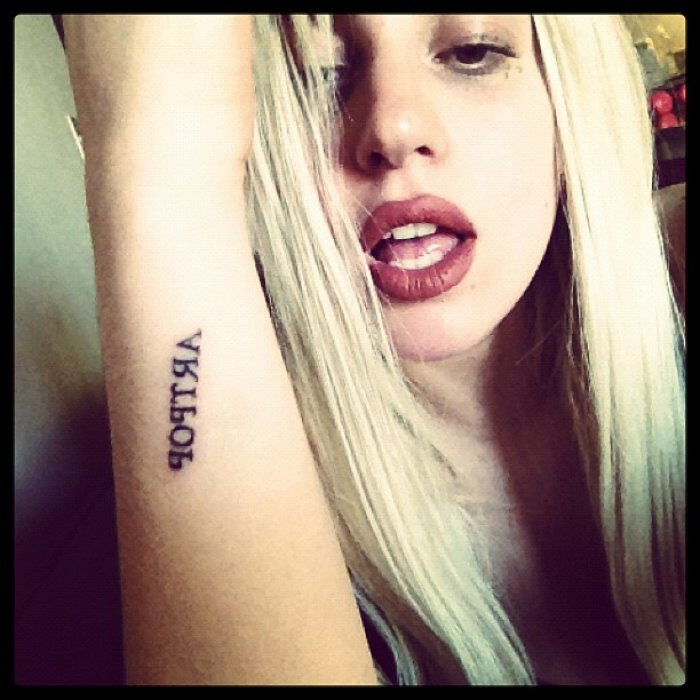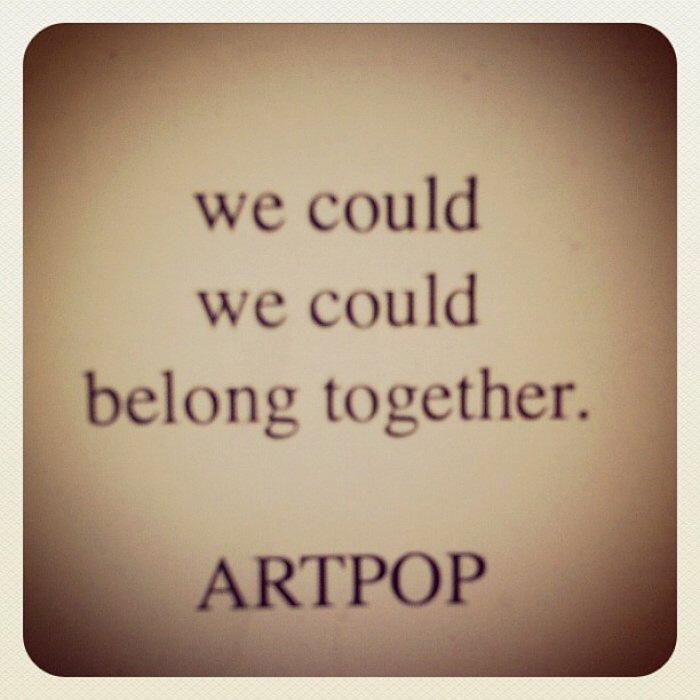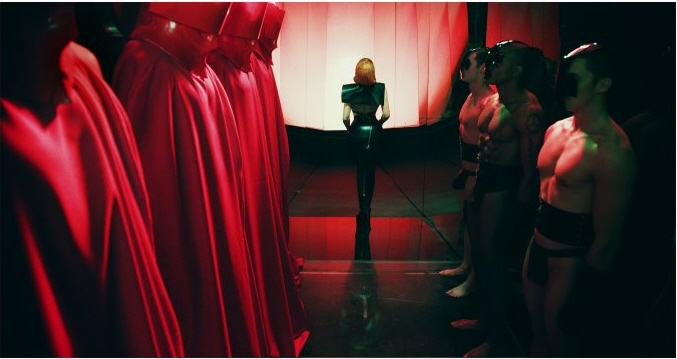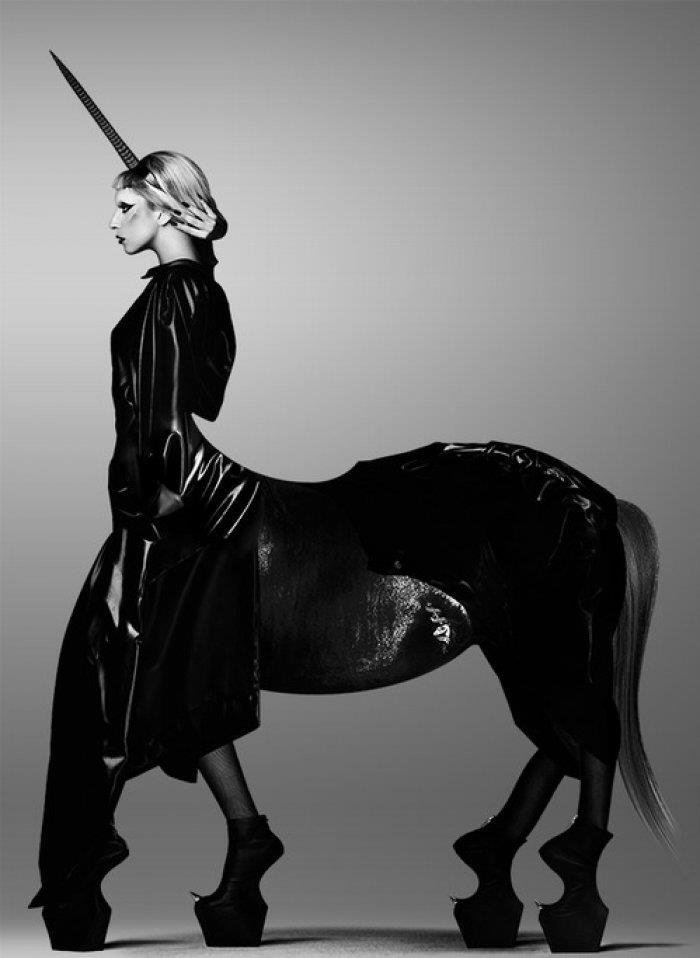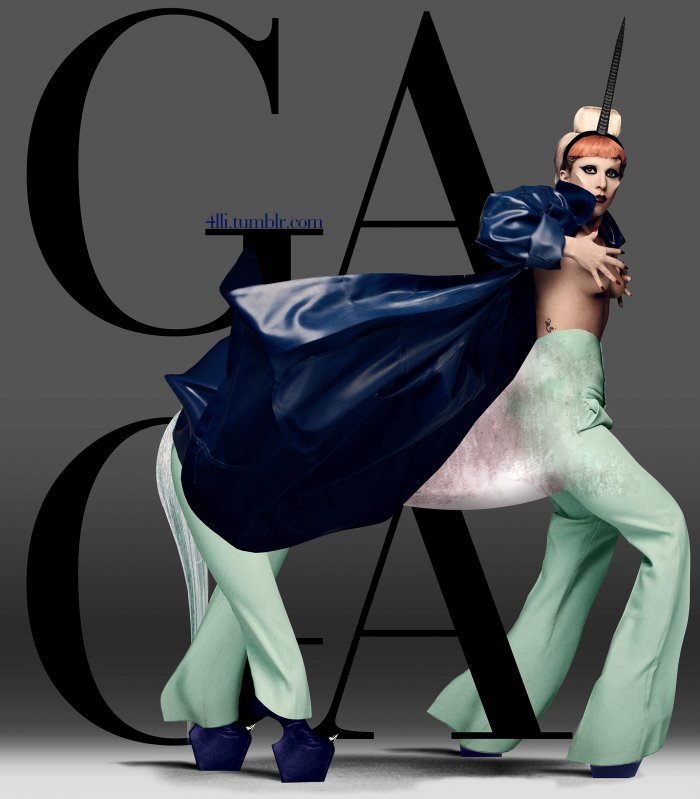 Photos courtesy of Gaga's Twitter, Little Monsters, and Steven Klein.