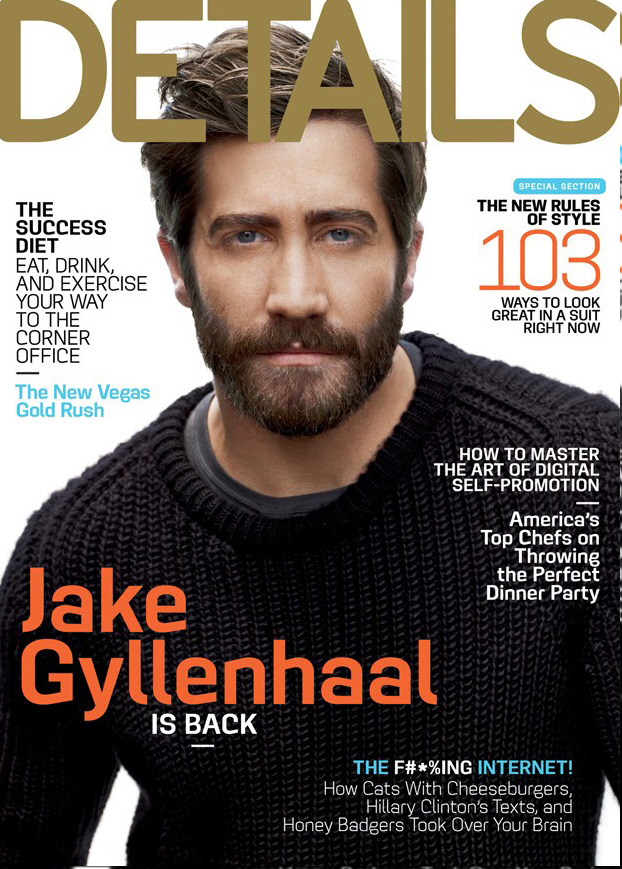 I sometimes think Jake Gyllenhaal can veer too hard into the "sensitive poet-boy who will cry if you break him" vibe. Years ago, I thought he had the potential to be a very versatile actor, but after seeing him try and fail (IMO) at some action films, I see that he should just stick to his wheelhouse: dramas and romantic comedies. There's nothing wrong with that. But Jake limits his options every time he poses for a photo shoot like this one – he's the cover boy for the September issue of Details Mag. It's a lovely black-and-white shoot, and Jake looks good. I like his beard – it suits him much more than the shaved head he was sporting last year (which was for a role, for full disclosure). But the vibe is very "I'm a sensitive dude, I could weep at any moment." There's nothing wrong with sensitive dudes. But – once again, just my opinion – there is something wrong with dudes who seem so "fragile". I feel the same way about women too – Jake reminds me of Michelle Williams here. I mean, look at the cover! Jake looks like he's about to burst into tears. Sack up, dude.
As for the interview… uh… Jake is "in character" (sort of) throughout the piece, and I really didn't care enough to try to work out exactly what his character was supposed to be. Jake agreed to the cover because he's promoting End of Watch, the film where he shaved his head and played an LA cop, along side Michael C. Pena. You can read the full Details piece here, and here are some highlights:
Jake on exercise: "I haven't cycled in a long time… I don't run anymore. Do I take care of my body and take conditioning seriously? Yes. But exercising regularly doesn't fit the energy of the character I'm playing now."

He wants something "real": "My whole life," he says, "I'd come to a scene and just ask for something real. I'd say, 'Please, just tell me what's going on. All the research, how your character picks up a fork, it'll all come when we know the truth.' Now the time's come to turn that on myself"—searching, over and over, for the truth—"and it's 'Game on.'"

Fear: "Every journey starts with fear," he says. "And I could say that's what I want to embrace now. A real experience. Connection with the people I'm working with, so I'm helping them make something. And I want, overall, to trust what I know is right. There have been many times when I haven't. If that's what you asked, it's what I'm asking myself now: Where is the line? What is the line? There's so much context, it can be almost impossible to find. It comes down to finding the beating heart of a story—what's this really about?—then remaining true to instinct in telling that story." He looks straight at me—no, through me. "And I just had a déjà vu," he says, tearing into his fried chicken.

Success: "What success really gives you is the freedom to fail and then try again," he says.

Something: "I grew up on the other side of the camera," Gyllenhaal says. "And yes, I do love making movies as much as being in them. I love actors, watching what they do, and I do love acting off-camera, and how it helps tell the story. But the camera eventually does turn to you, and then it's a very different question. I don't know if I have the answer to it yet."
I understand all of the words, but it still feels like Jake is speaking in New Age-speak riddles. He enjoys fear. He's looking for realness. He asks the questions. He needs The Truth. He is The Philosopher-Actor. And maybe he was just "in character" for a very "meta" film, or maybe Jake is just… kind of up his own ass, right?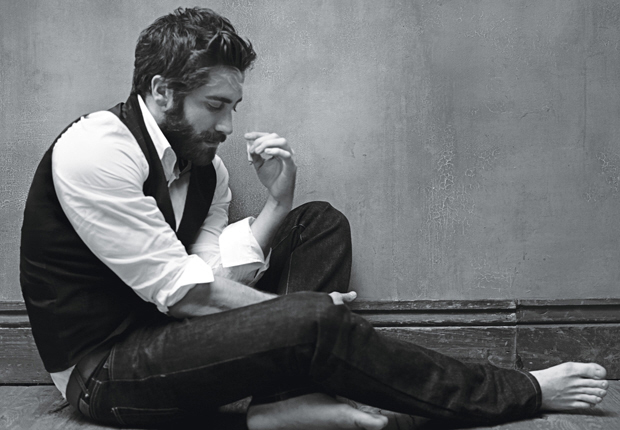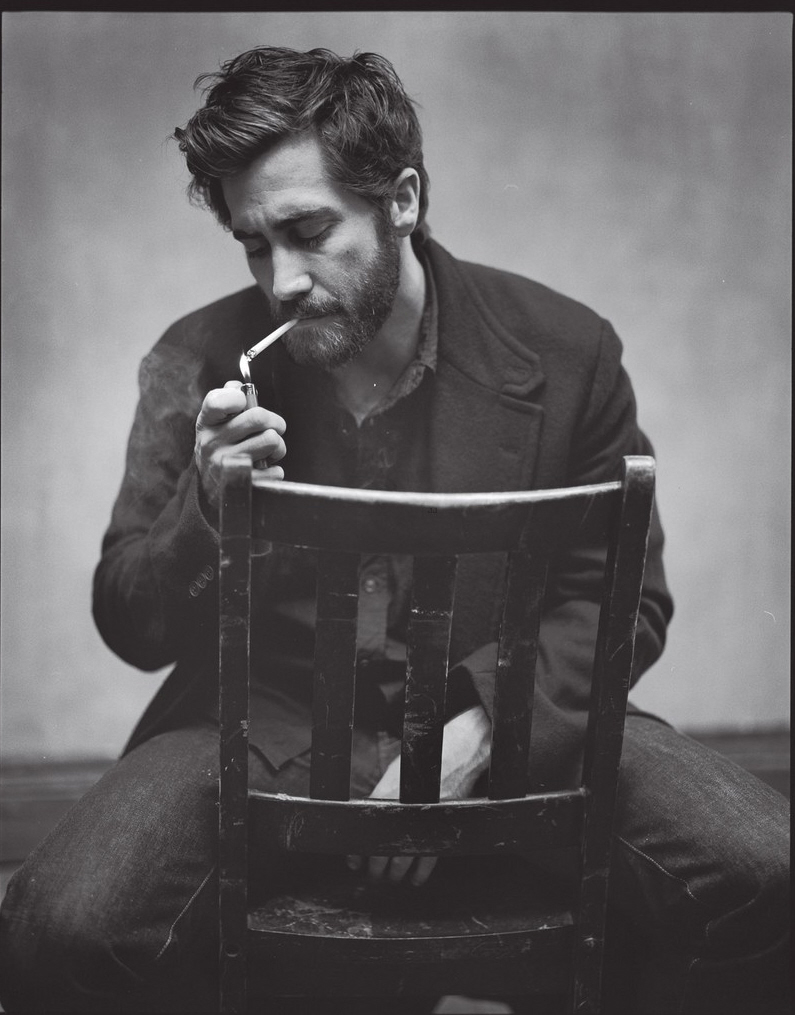 Photos courtesy of Details.