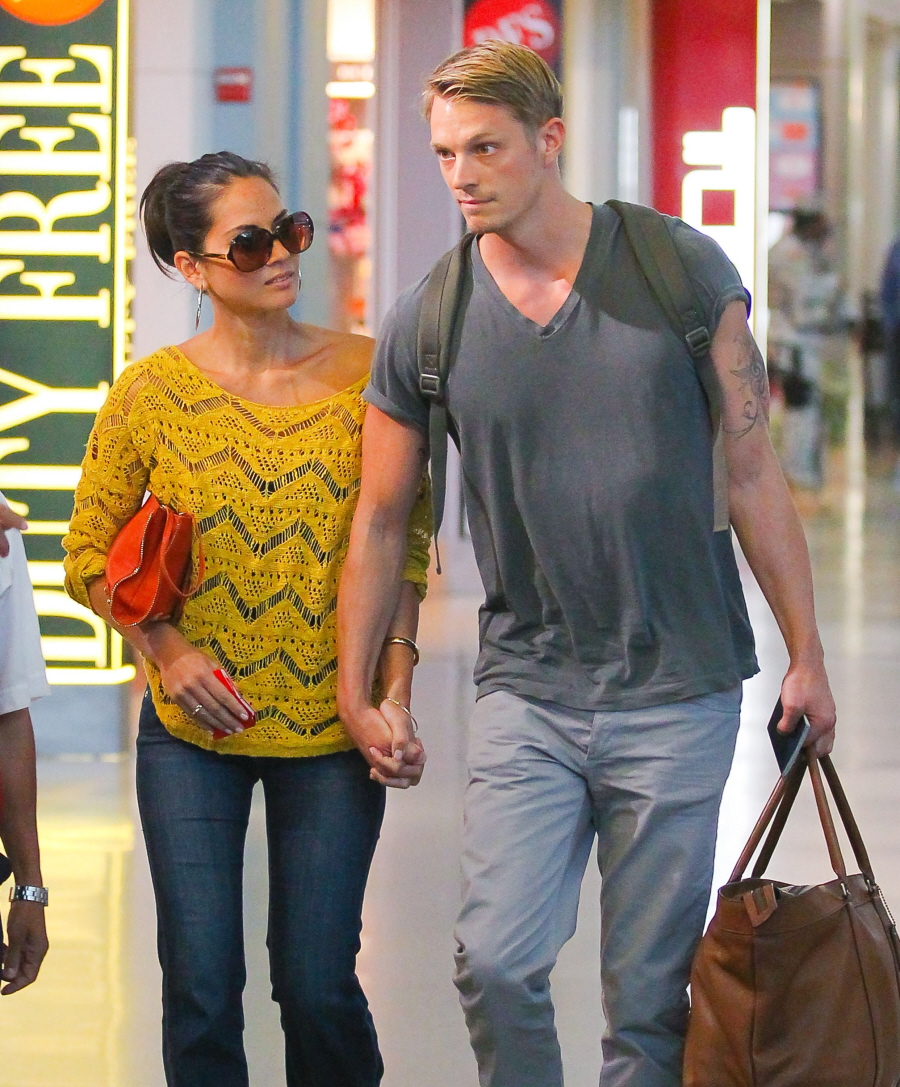 These are photos of Olivia Munn and Joel Kinnaman from about a week and a half ago. I never got around to using them when they first came out, mostly because I was depressed that Joel and Olivia were still together, and I was extra-depressed because both of them look nice in these pics. And before everyone assaults me with a barrage of "WHO?" I shall explain. Joel Kinnaman is the dirt-lipped dirtbag on The Killing (which was just canceled). He's a Swedish-American actor, and he's BFFs with Alex Skarsgard. He's cute and talented, and I had a big crush on him for a while, until The Killing's bad writing made it impossible for me to like anything or anyone involved with the show. Olivia Munn is… do I need to explain? She's an actress/comedienne/try-hard famewhore. She's famous for having a great body and making fart jokes.
Anyway, Joel and Olivia first "came out" as an item back in March, just as The Killing's second season began. Olivia's publicist made sure to leak the details, although to Olivia some credit, they had already been dating for a few months beforehand and no one heard anything about it until then. So, Olivia and Joel have been together for most of the year, about six or seven months. Is it time to start wondering if they'll get married?
Actress Olivia Munn has been romantically linked with a number of men in the past – but she may be off the market soon, now that she's gotten the thumbs-up from her current beau's clan.

Stockholm-born Joel Kinnaman, 32, recently took Olivia, 32, to Sweden to meet his mother, Bitte.

"She loved Olivia and even told Joel that he'd better now blow it!" a friend says. "Bitte's very important to Joel, so getting her approval was key."

Now the only question is: when's the wedding?
[From Star Magazine, print edition]
I have to admit, Olivia's game has gotten a lot better this year. She didn't actively piss people off in Magic Mike, and she's gotten solid-to-good reviews for her turn in Aaron Sorkin's The Newsroom. And she gets to bone "the other hot Swede in Hollywood" and they like each other enough that he takes her to meet his family. So she seems to have found her footing professionally and personally. Sigh… I can't hate on her for any of this, honestly. She's playing it pretty cool. And while this coupling isn't doing it for me, Joel could totally do WAY worse.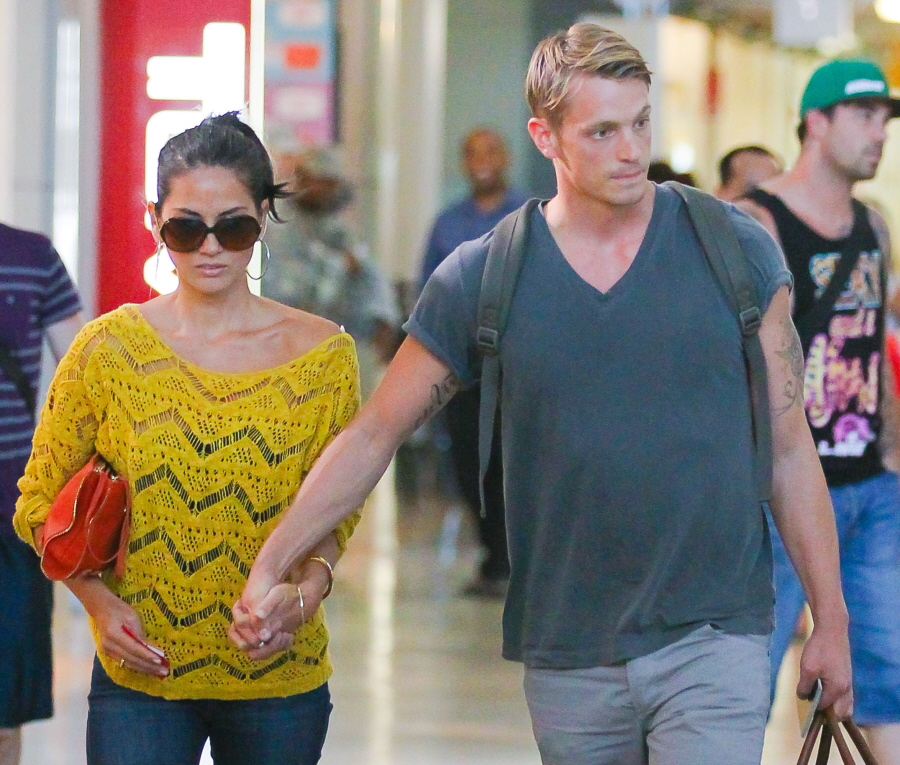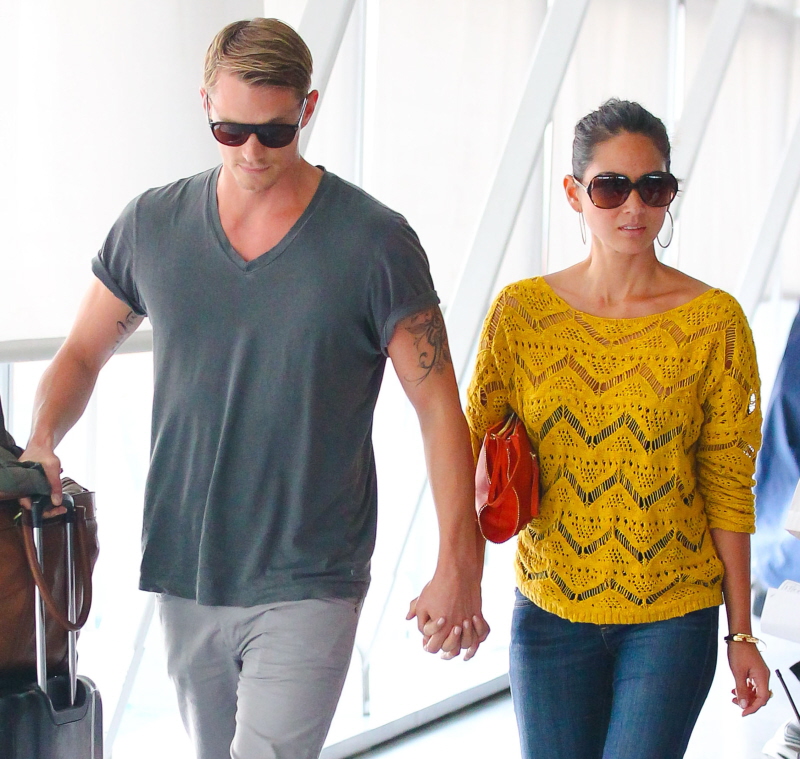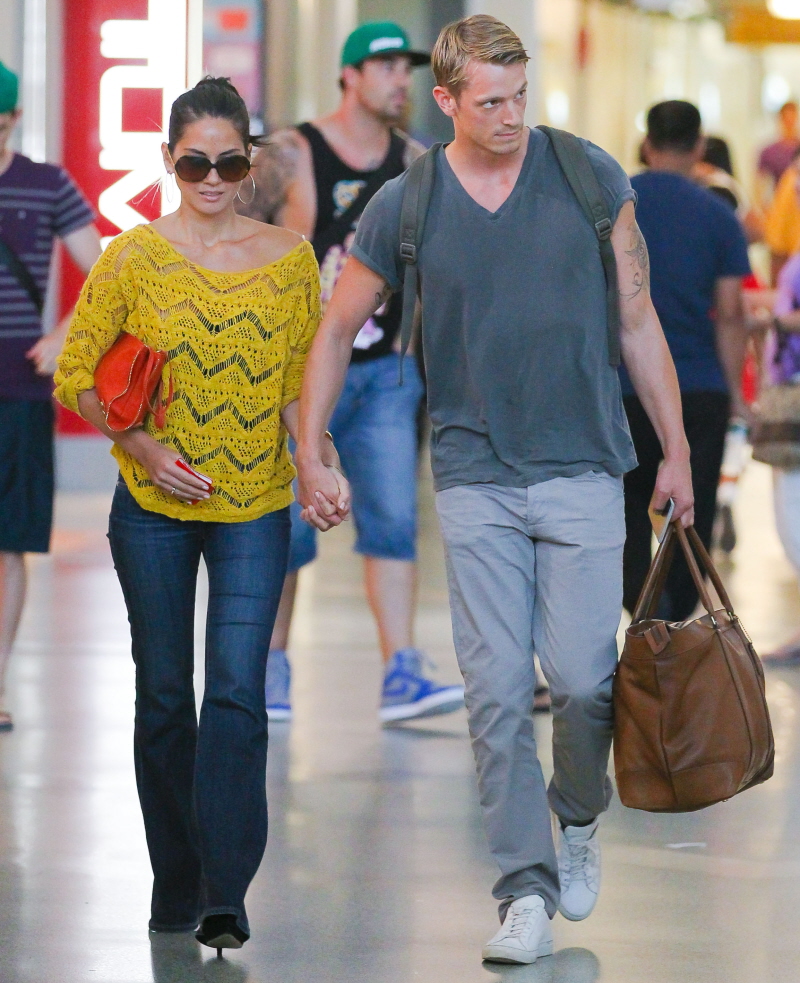 Photos courtesy of Fame/Flynet.