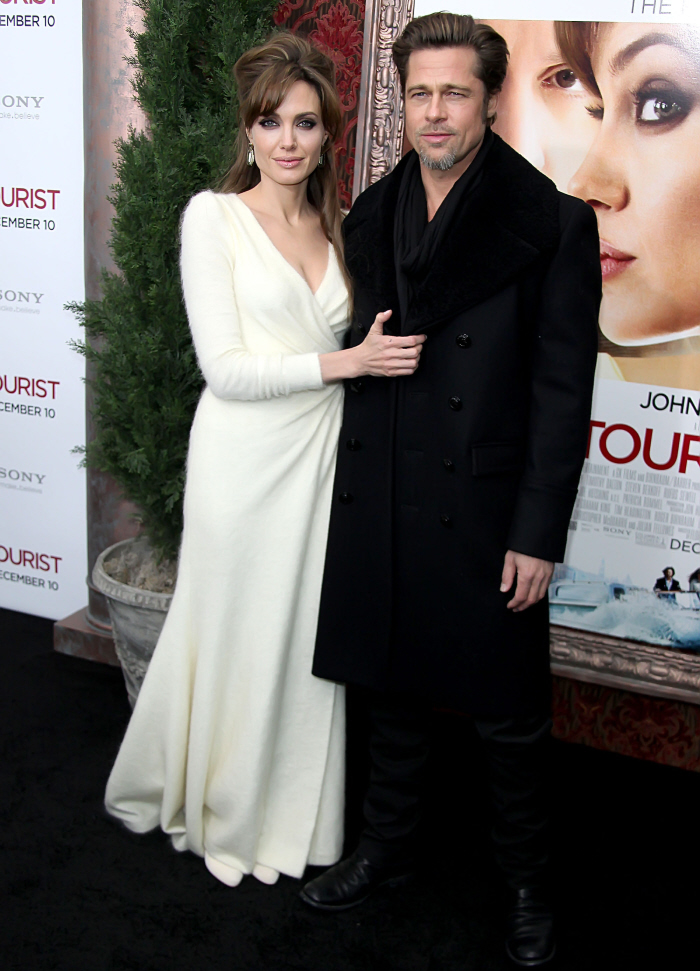 Brad Pitt and Angelina Jolie might be getting married this weekend at their French chateau. Maybe. Possibly. Allegedly. This, according to UK and French tabloids, which… you know what? I just don't see how the UK tabloid The Sun is any more or less reliable than In Touch Weekly or Star Magazine. All of those publications – The Sun, ITW, Star – are on the same level of credibility to me. Meaning that they sometimes get some stuff right, but you should always treat the information with skepticism. So, what are the chances this wedding news is for real this time? Let's game it. First of all, both Brad and Angelina have been working in England – Angelina on Maleficent and Brad on The Counselor. Would they drop everything to fly to France for a quickie wedding? Eh. But… the tabloids are saying that Brad's parents have already flown in to France.
BRAD Pitt and Angelina Jolie have sparked fevered wedding speculation by hosting a family bash at their French home this weekend.

Guests already at the chateau include Brad's mum Jane and dad Bill — and top jeweller Robert Procop, who made Angelina's engagement ring.

The bash is said to be for Jane and Bill's 50th wedding anniversary — but locals think otherwise and claim there is a "real buzz" there.

A source said: "Brad flew in to oversee preparations but they're all here now. They say it's for Jane and Bill, but some think this could be it. Even Angelina's private jeweller is here."

The couple, who met on the set of hit film Mr and Mrs Smith in 2005 and have six kids, announced their engagement in April.

Their plan was always for a small ceremony at their Chateau Miraval home in the south of France. Brad, 48, recently bought Angelina, 37, a £250,000 watch as a pre-wedding gift.

Their guest list, said to be no more than 20, would include actor George Clooney, 51, who's yet to arrive. A source said: "George and Brad are best pals, there's no way he'd miss it.

"He's at his house in Italy, but could fly to Marseille in an hour. There's a real buzz around the estate."
In Touch Weekly and The Enquirer were both ahead of this whole "Brangelina will marry on his parents' anniversary, it will be a double wedding" idea. But In Touch also claimed that Angelina had shut it down in the wake of Jane Pitt's anti-Obama letter to the editor. I also believe that Brad wouldn't want to pull focus from his parents' anniversary celebration by making it all about his wedding, you know? Plus, why would Angelina and Brad want to share the proverbial stage with Brad's parents? The whole "getting married on your parents' anniversary" storyline has just seemed odd to me from the start. But hey, it may happen. Weirder stuff has gone down in the Brangelina World. If they do get hitched, I hope we get some photos.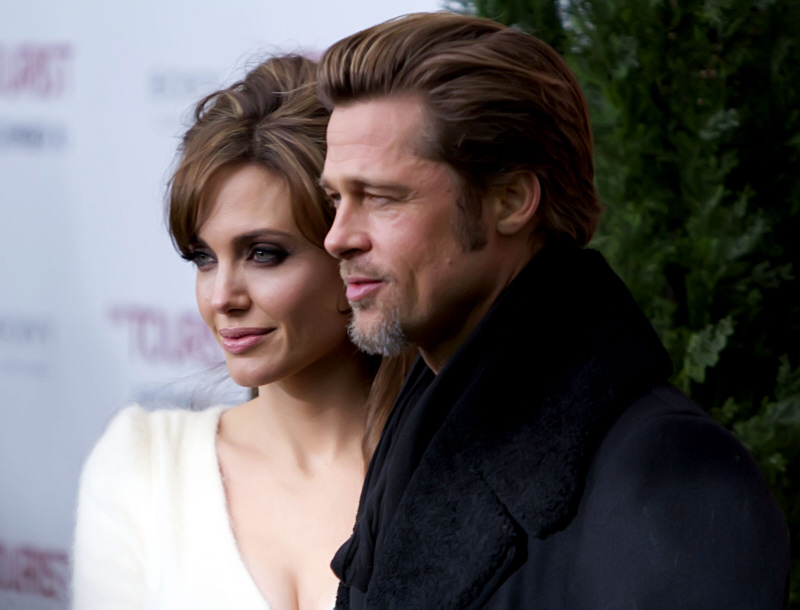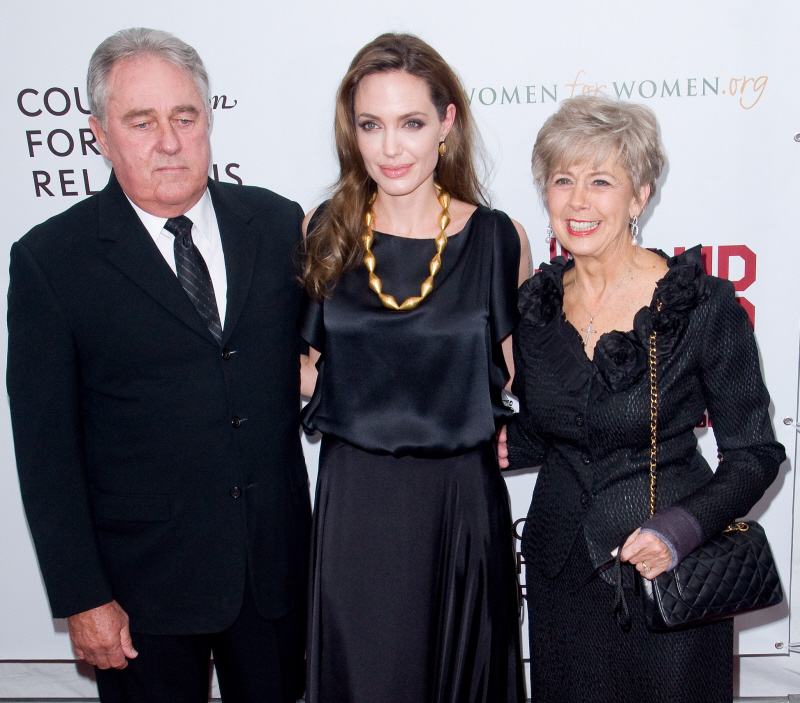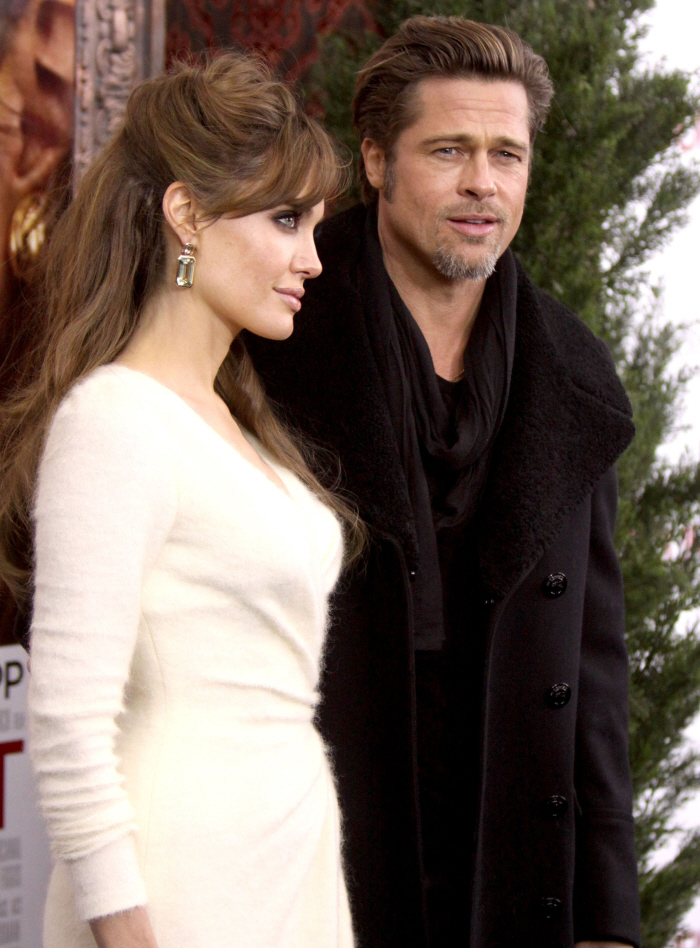 Photos courtesy of WENN.