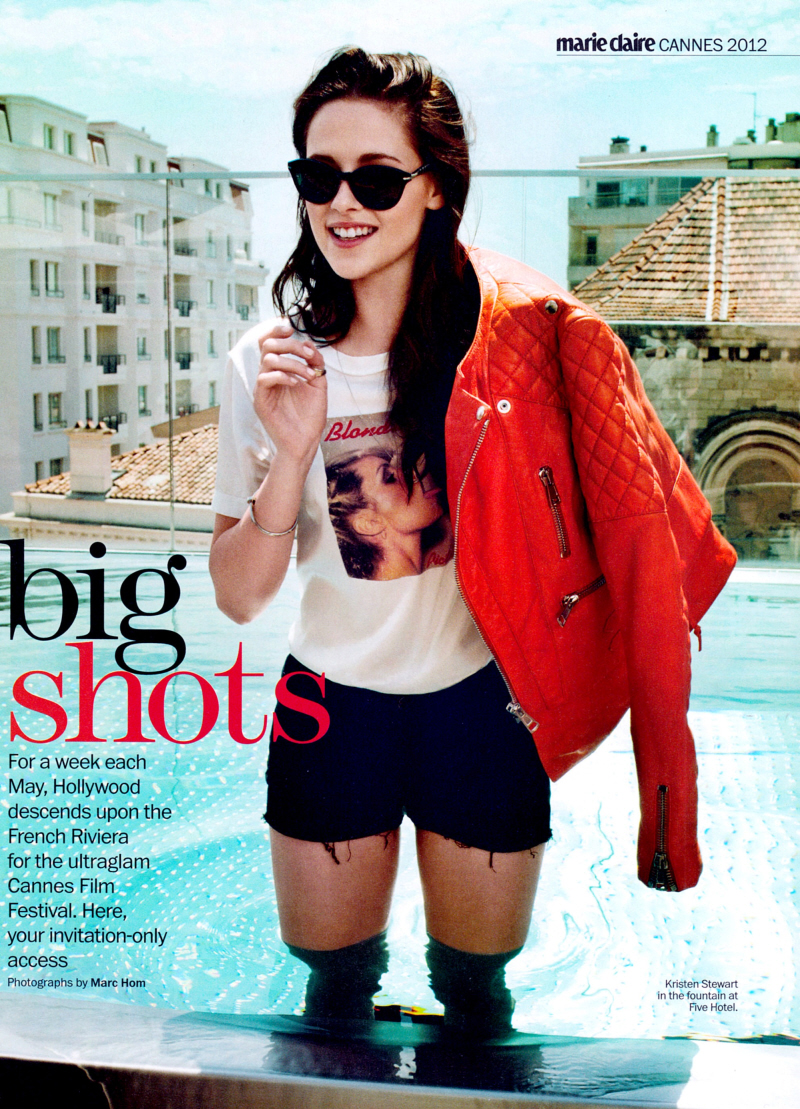 Kristen Stewart had already begun to do some photo shoots to promote her role in On the Road, plus some added promotion for her gig as the face of Balenciaga's new perfume, Florabotanica. Unfortunately for all of us, these meager photo shoots and the odd quote here and there will probably be all we hear from Kristen for the next two months, and I want to be clear: all of this stuff happened BEFORE she was caught publicly grinding on Rupert Sanders. I'm including scans from a photo shoot Kristen did with Sam Riley and Garrett Hedlund for the September issue of Marie Claire (I believe the shoot went down in Cannes), plus a nice photo in the issue of the September Vogue with Balenciaga's creative director, Nicolas Ghesquiere. I seriously doubt anything untoward happened between Kristen and Nicolas. But I'm itching to hear more about Kristen's working relationship with Garrett Hedlund. Because… yeah, I could see that.
Meanwhile, we're now about 36 hours away from Robert Pattinson's first public appearance (on television) since the cheating scandal. Tomorrow night, he will appear on The Daily Show with Jon Stewart, and while I doubt the interview will be some kind of weepy, emotional confessional, I suspect we'll have a better idea of how Rob feels, and whether or not he and Kristen are still together. That's where a lot of the speculation has been this week – are they still together? Eh. Rob and Kristen weren't listed on this year's Forbes list of "Highest Paid Celebrity Couples" (which was released last week) – many saw their exclusion as some kind of sign, and they were right. A spokesperson for Forbes told HuffPo, "Stewart and Pattinson were, in fact, left off of the list because they are broken up." GAH! Does Forbes have inside information? Probably not. Because a lot of outlets are claiming that Rob is considering giving Kristen another chance:
Robert Pattinson is making his way through the typical stages of heartbreak, and a source close to the Twilight star exclusively tells RadarOnline.com he's over the anger phase and is even contemplating a reconciliation with Kristen Stewart.

"Rob was super angry for the first couple of weeks. Angry at Kristen for ruining what they had, angry at her for the public embarrassment, angry at Rupert [Sanders]," the source revealed. "But he's starting to wind down and really think about what he's going to do regarding his relationship with Kristen. He goes back and forth…"

According to the insider, Rob has been leaning on a select group of friends for support — and they're giving him conflicting advice!

"There's definitely some friends who think he should just move on from Kristen, but then there are others who still think Rob and Kristen really have a special connection and want him to give her another chance," the source said. "He has a lot to think about and hasn't decided either way right now."

Rob, 26, has his first public appearance scheduled for Monday when he goes on Comedy Central's The Daily Show with Jon Stewart to promote his new flick Cosmopolis, and the insider said he's nervous.

"Rob's always been a bit of an awkward nervous guy, but his appearances in New York next week have him frazzled," the source said. "He's keen on promoting his new movie, but he really doesn't want to address his personal life or the cheating scandal because he's just not ready yet and doesn't want to say anything he'd regret."
I still don't think we can judge the state of their relationship at this point. Rob loves her, he wants to believe her, he wants to get through the Breaking Dawn promotion with as little drama as possible. After they finish out the year… all bets are off. I think I might enjoy it a little bit if Rob feigned lovely-dovey feelings for Kristen for a few months and then unceremoniously dumped her as soon as the film promotion was over.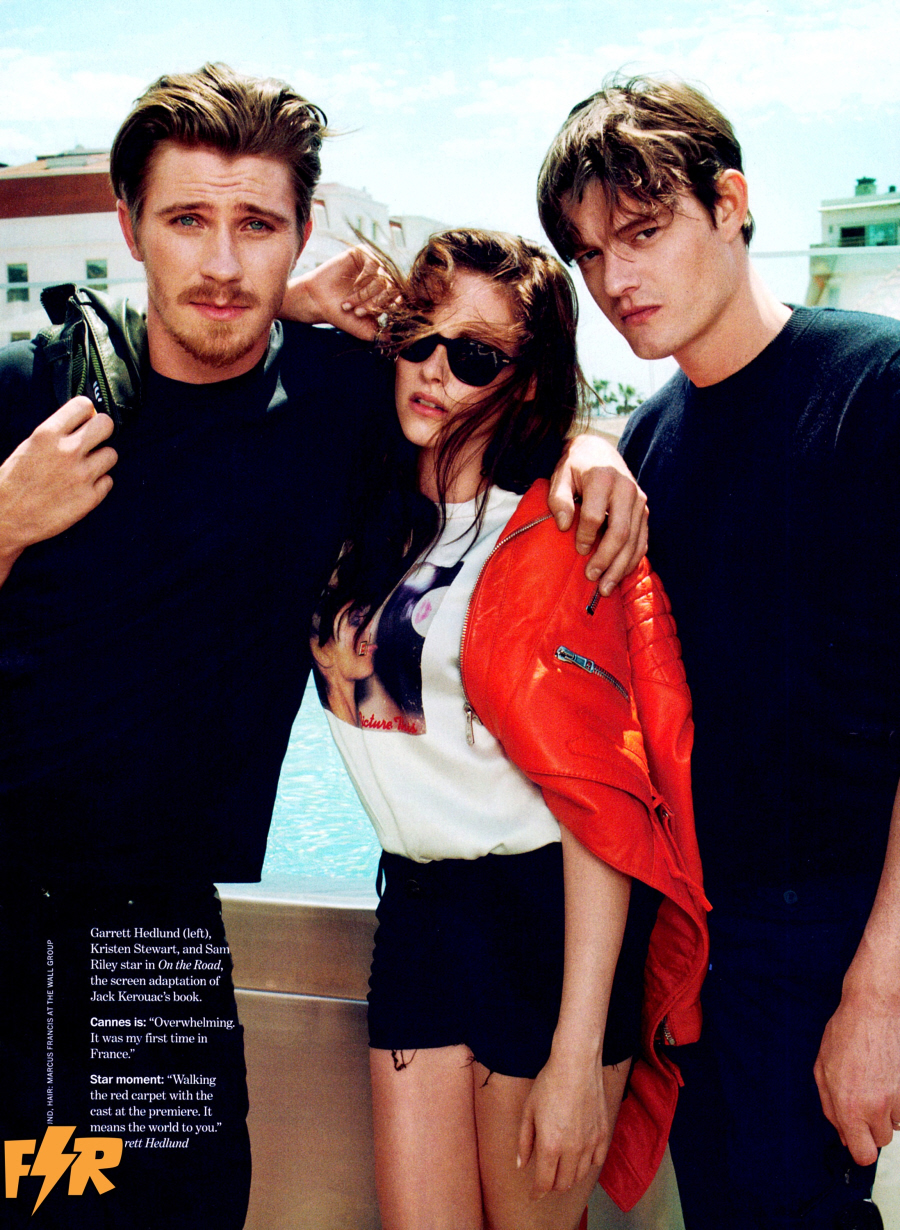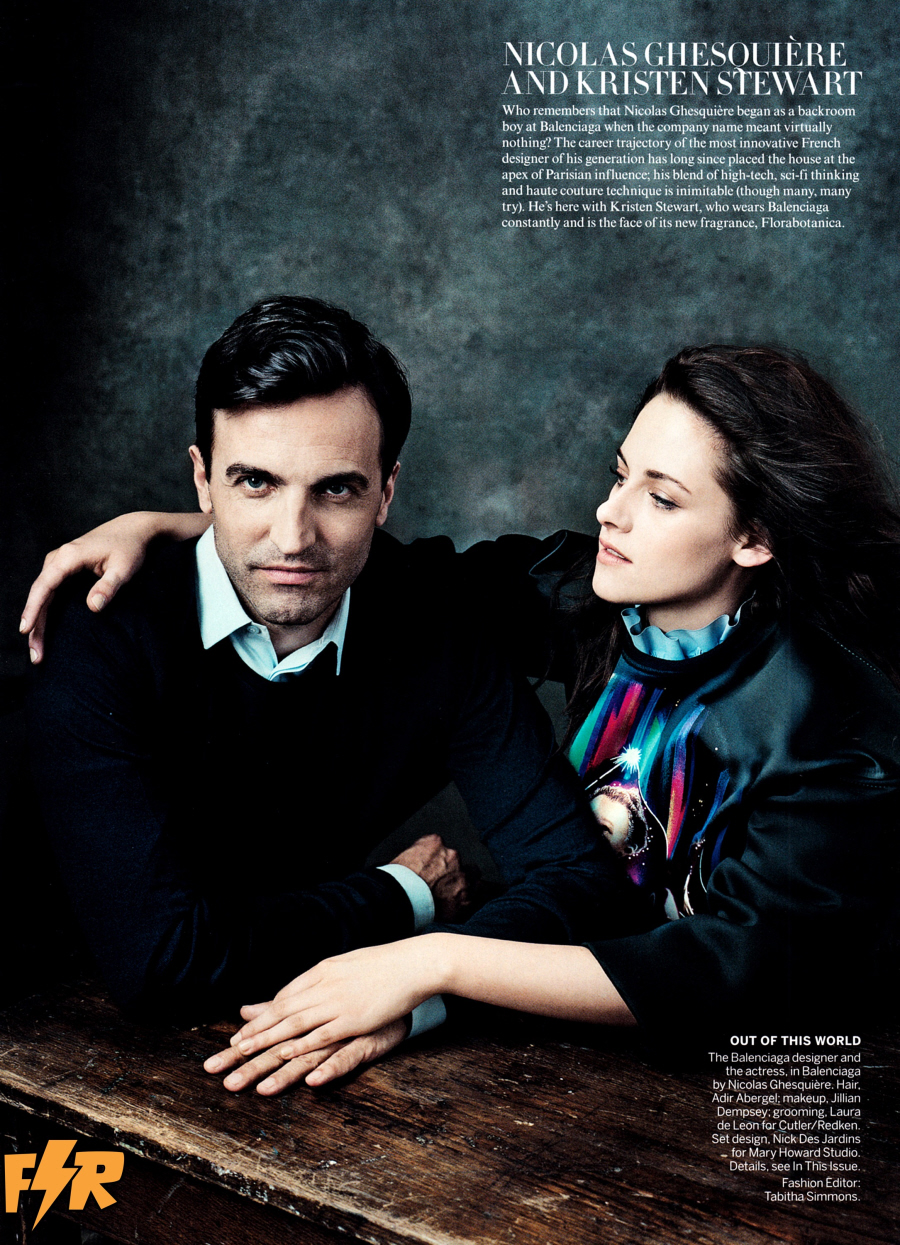 Photos courtesy of Vogue, Marie Claire.