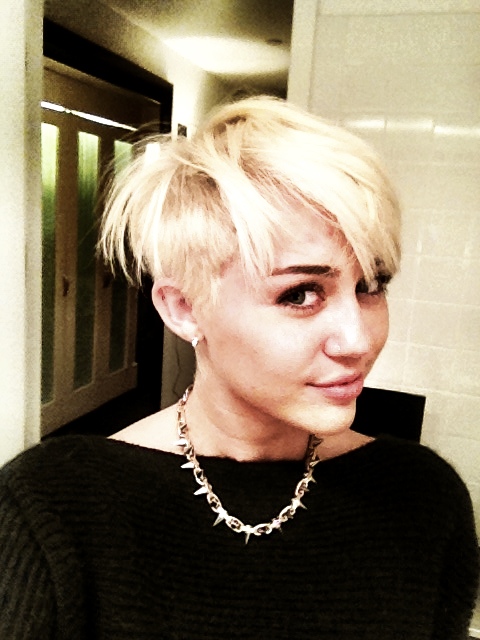 Miley Cyrus got a very short asymmetric hair cut and has been tweeting photos of herself non-stop. Which is pretty much like any other day, except she's focusing on her hair instead of her flat stomach. Some of Miley's tweets on the matter include:
Never felt more me in my whole life ❤

someone just told me im prettier than Miley Cyrus.

feeling so happy in my skin.

most successful Sally day EVER! ❤❤❤ I feel pretty ohhhh so pretty and gayyyy

if you don't have something nice to say don't say anything at all. my hair is attached to my head no one else's and it's going bye bye 🙂

my dad @billyraycyrus used to tell me "opinions are are [sic] like ass holes every body has one" LOVE my hair ❤ feel so happy, pretty, and free
It occurred to me that Miley may have chopped off her hair in response to some kind of relationship crisis with Liam, but she's still wearing her engagement ring and they honestly seem solid to me. She's just 19 years old and she's messing with her hair. (First she dyed it blonde, and then she chopped it off.) I had this same style in the eighth grade. I'm not making fun of it, I actually think it looks great on her and emphasizes how pretty she is.
Jessica Chastain just got a similar cut for a role, except with smooth hair on the shorter side, and she looks gorgeous with this style too. Will asymmetric hair be a new trend? I like it better than the fakey-fake extensions that celebrities have been wearing for years. Sometimes all that hair just looks ridiculous.
Oh and there's a rumor that Miley just got a recurring role on Two and a Half Men. That originated in a blog I've never heard of called Life of The Rich and Famous [via ONTD]. I could see it happening, and having Miley would be a coup for any show. I'll believe it when another outlet picks it up.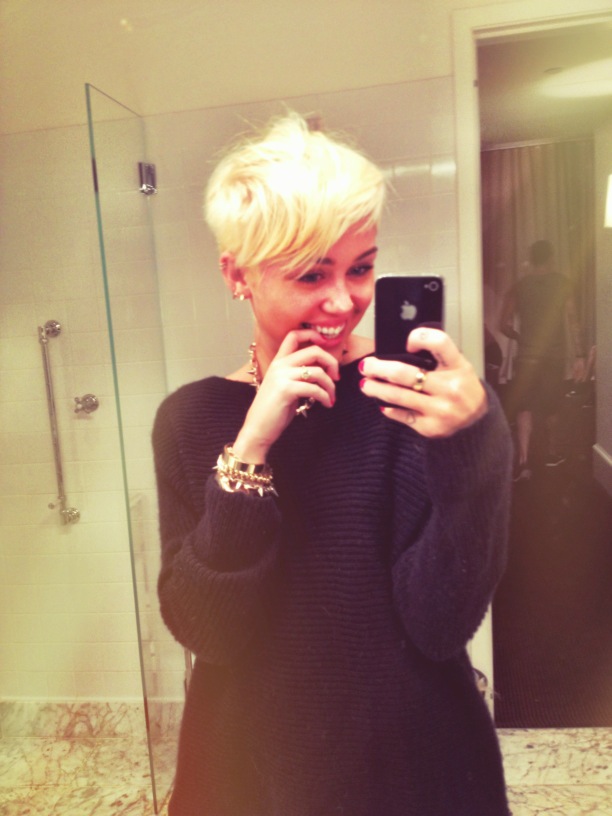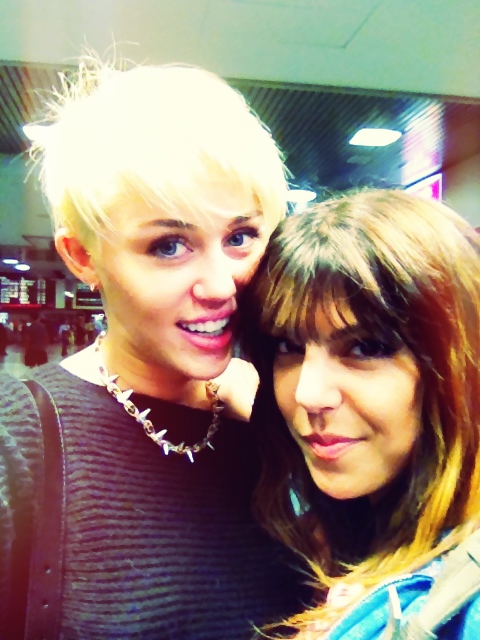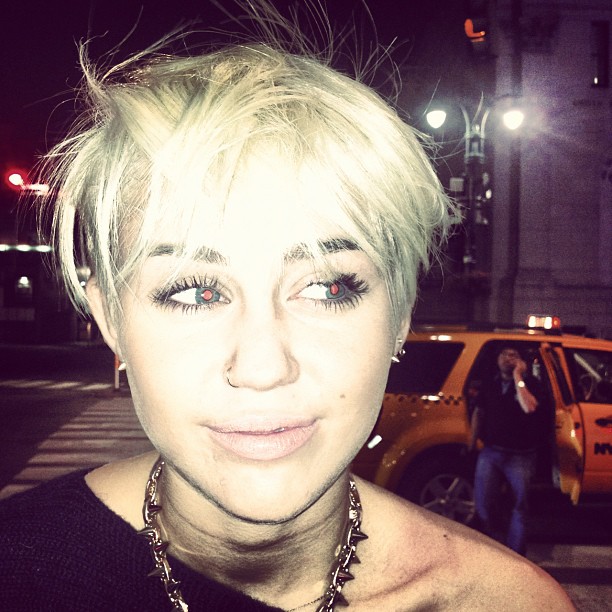 Miley on June 26. She looks totally different now!