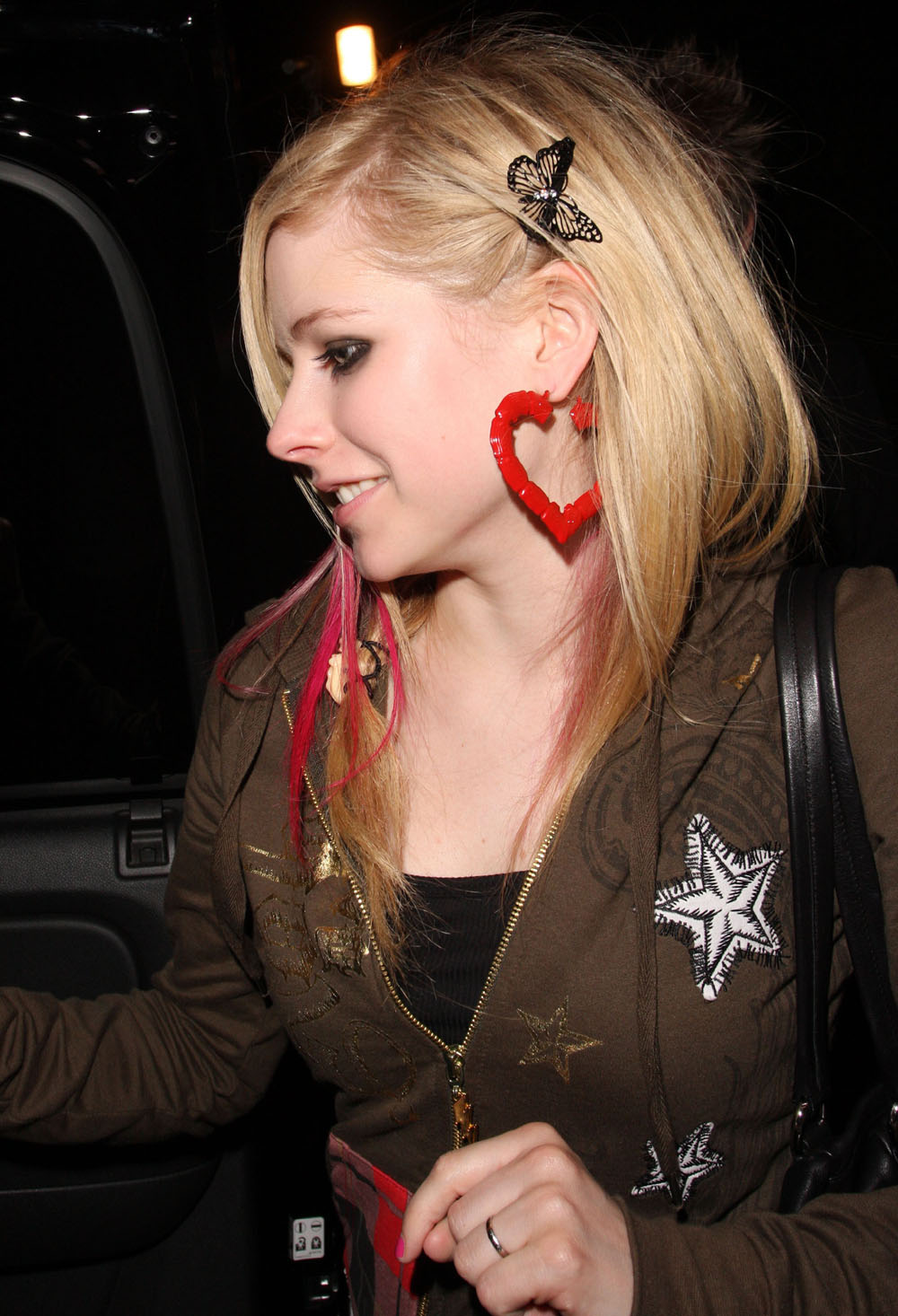 Petite pop star Avril Lavigne was basically stalked by a hulking, weird fan earlier this week. Avril and a friend were out and about on Hollywood Boulevard when paparazzi from Hollywood TV caught sight of her and started following her. This prompted a big fan – and literally, I mean BIG – to notice Avril. At first, it seemed like the guy was with the Hollywood TV crew, but then it's pretty clear that he just really, really likes Avril. She gives him an autograph, but that doesn't appease him – he totally invades her personal space and keeps following her, until she and her friend seek refuge in a nearby hotel. The photographers from Hollywood TV, not surprisingly, are of no help- they're way more interested in getting their shot. Here's the video.
I don't particularly like Avril or her music- but this was just plain creepy. What did this guy expect from her – that they'd be best buddies or something? Maybe she needs to hire a bodyguard. This guy could have easily squashed her – and I'll bet those paparazzi wouldn't have lifted a finger to help her.
Here's Avril with her husband, Derek Whibley, leaving L.A.'s Koi Restaurant this summer. She stops to sign autographs for a few non-threatening fans. Photo credit: WENN.