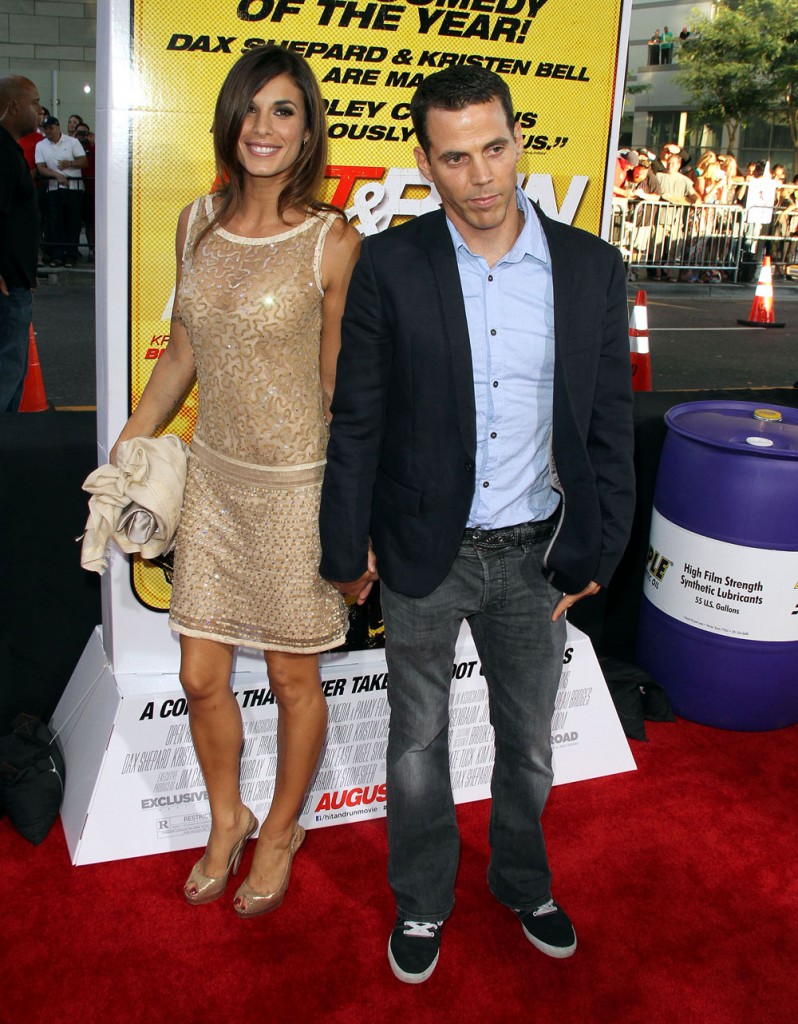 I have to hand it to Elisabetta Canalis. She's working a movie premiere (Hit & Run, more on that at this link) with a dude who got famous stapling his balls to his leg and setting himself on fire and she looks more happy, comfortable and dare I say – proud – than she ever did with George Clooney. Let's revisit photos of Elisabetta with Clooney for sh*ts and giggles.
Here she is at the Oscars with Clooney in 2010: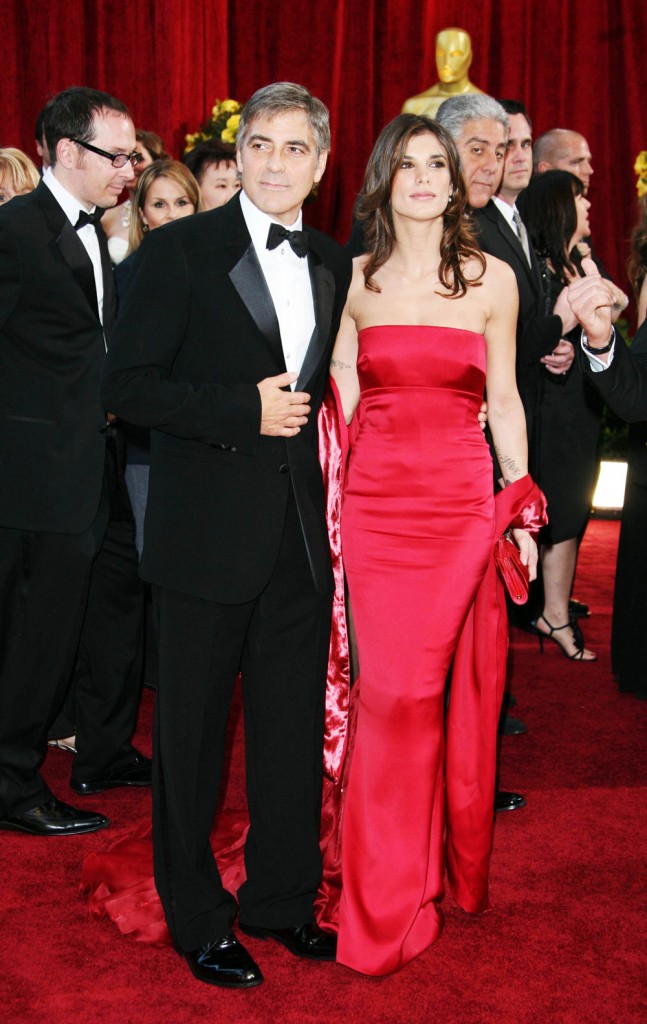 And at the Golden Globes in 2010: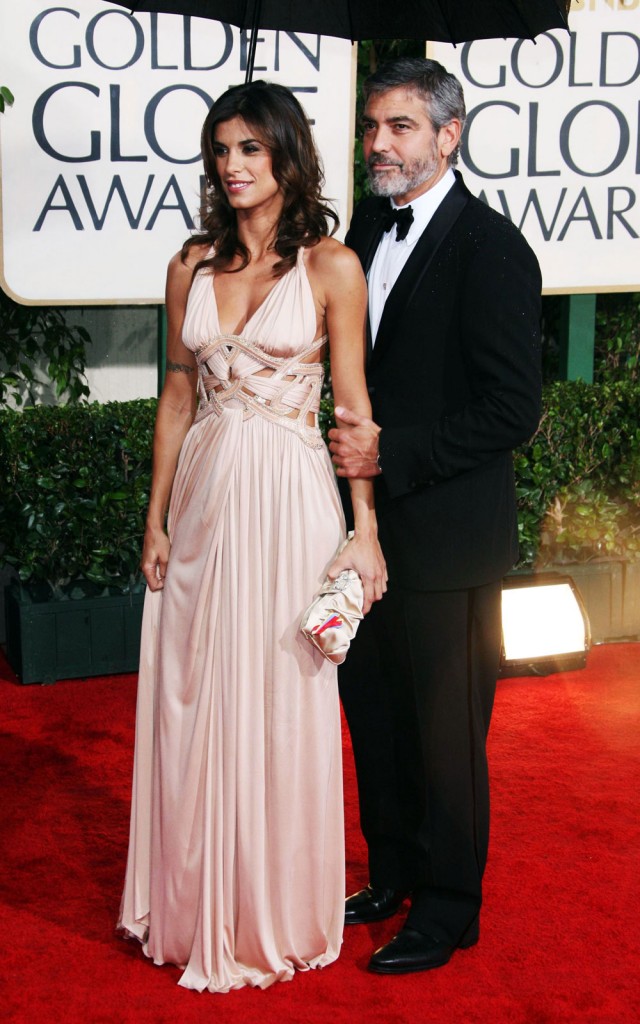 See what I mean? She just looks awkward and like she's trying to play a role. To be fair, I guess everyone looks uptight at these events, but I have an agenda here so go with it. These photos also remind me of how short a shelf life Clooney's women have. 2010 is not that long ago!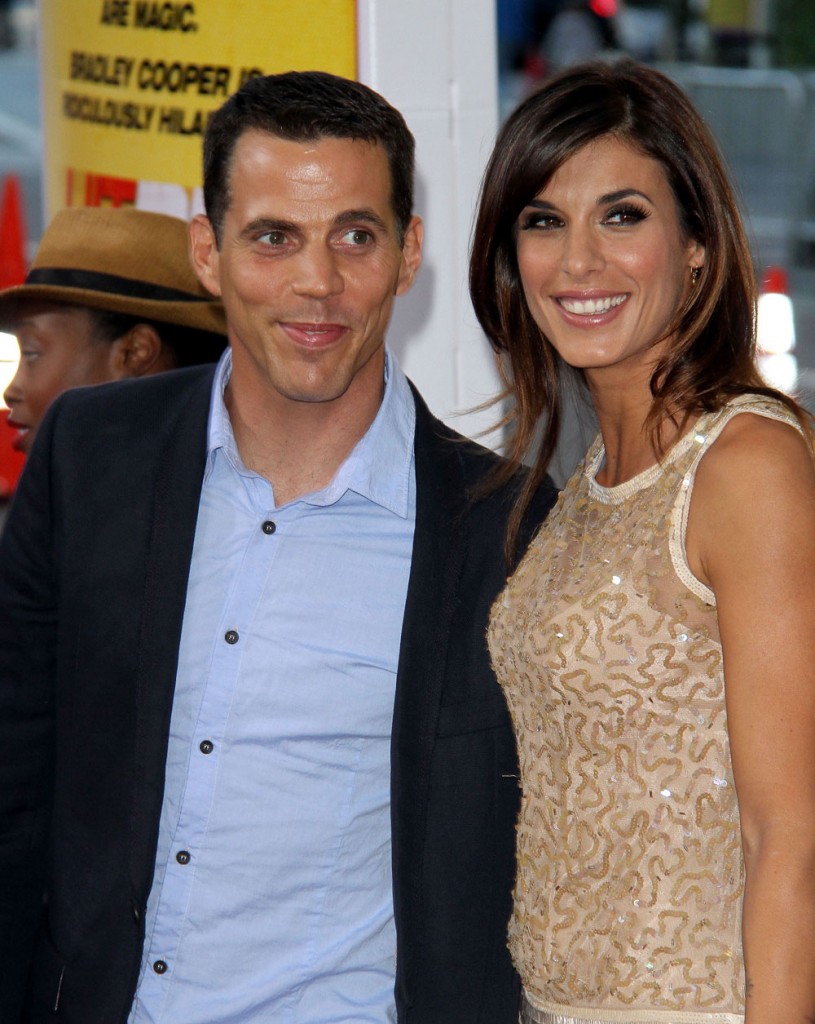 So here she is with her on-again lover, Steve-O, and they look super happy and like they're practically related. Look at their faces in this photo, they really look alike. I guess what they say about people being attracted to their facemates or something is true. Also: do you guys do a double-take like I do when you see couples who are dressed alike and look alike? I love seeing couples who are wearing the same color and style clothing and I always wonder if they did it deliberately or if it was a mistake or not.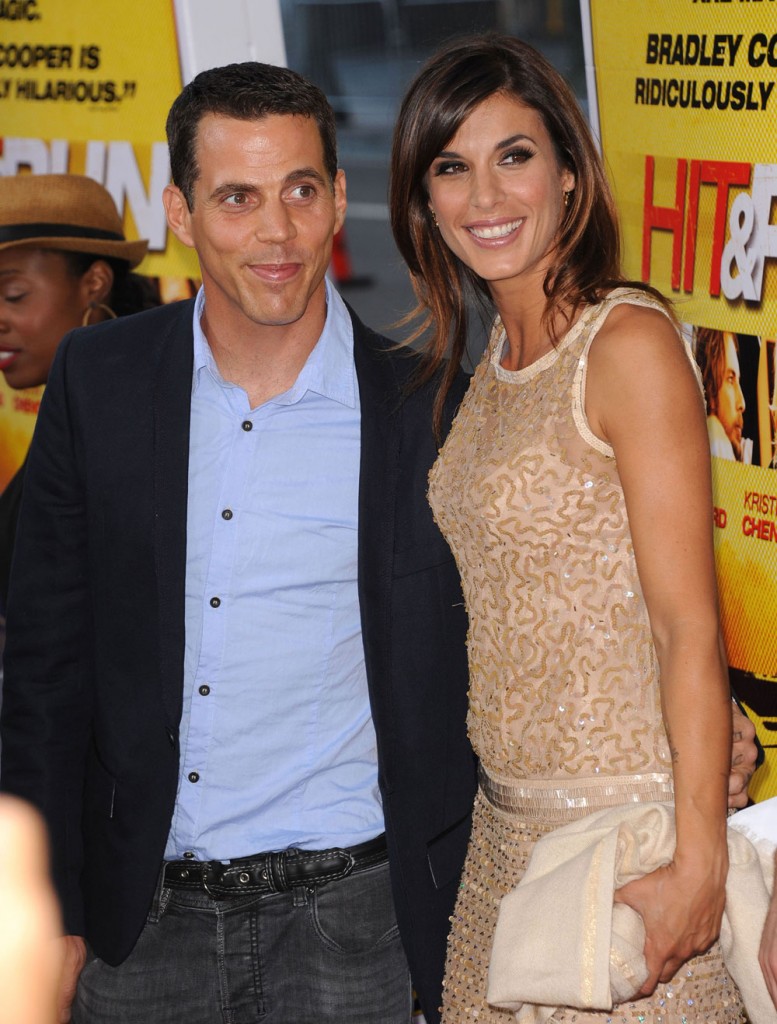 Steve-O and Elisabetta aren't dressed alike here, but look at them they're practically twins if you account for her nosejob. Oh, the last we heard about these two they had broken up in April, and Elisabetta may have hooked up with Lenny Kravitz last month, but of course now they're together again. It's like looking in a mirror.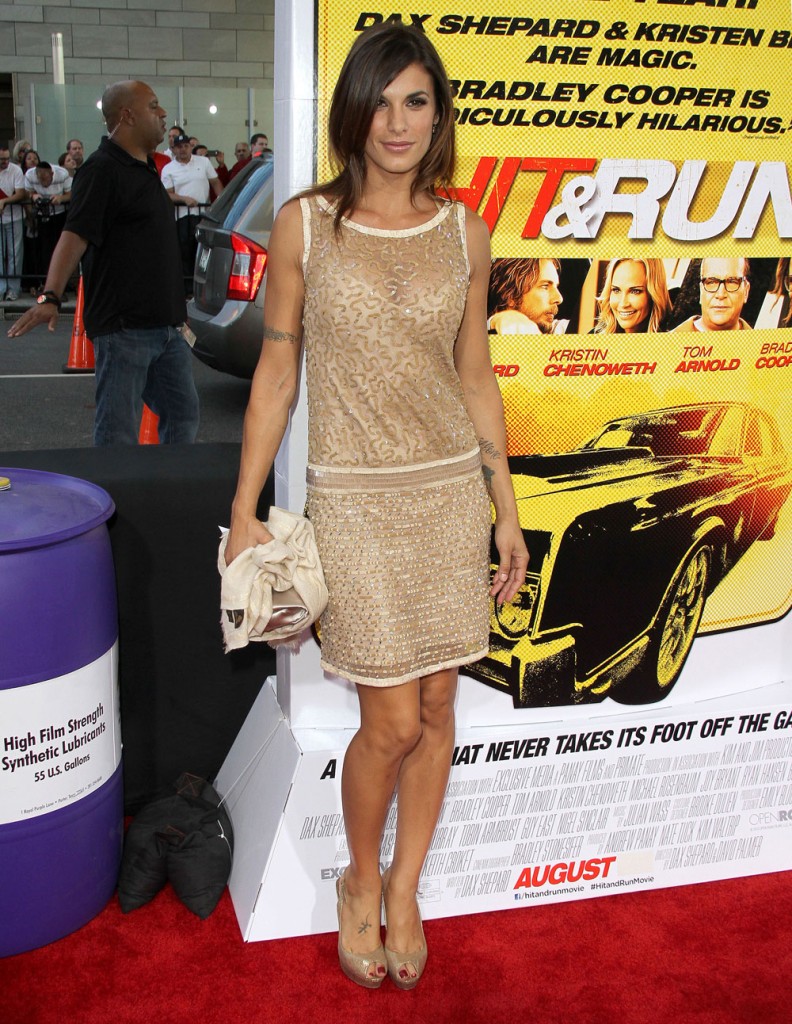 You know what would be awesome? If Elisabetta Canalis was pregnant with Steve-O's daredevil baby. But it's probably just the weird waistline on that dress, which only poofs out at certain angles.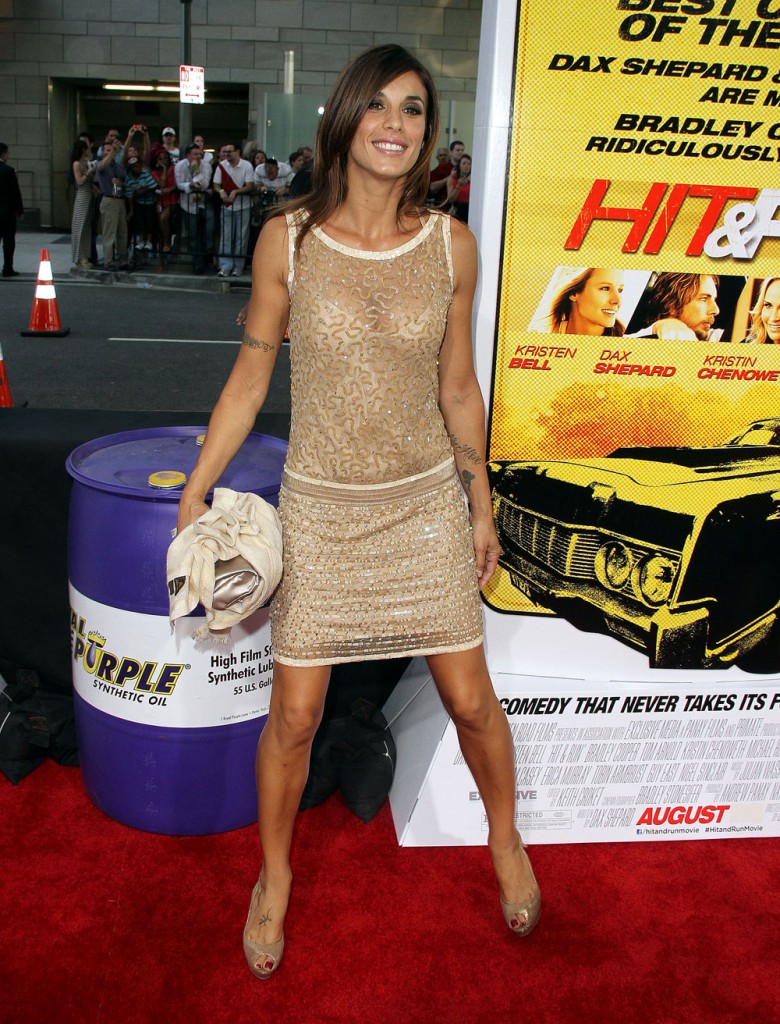 Thanks to Popoholic for the lead!
Photo credit: Fameflynet