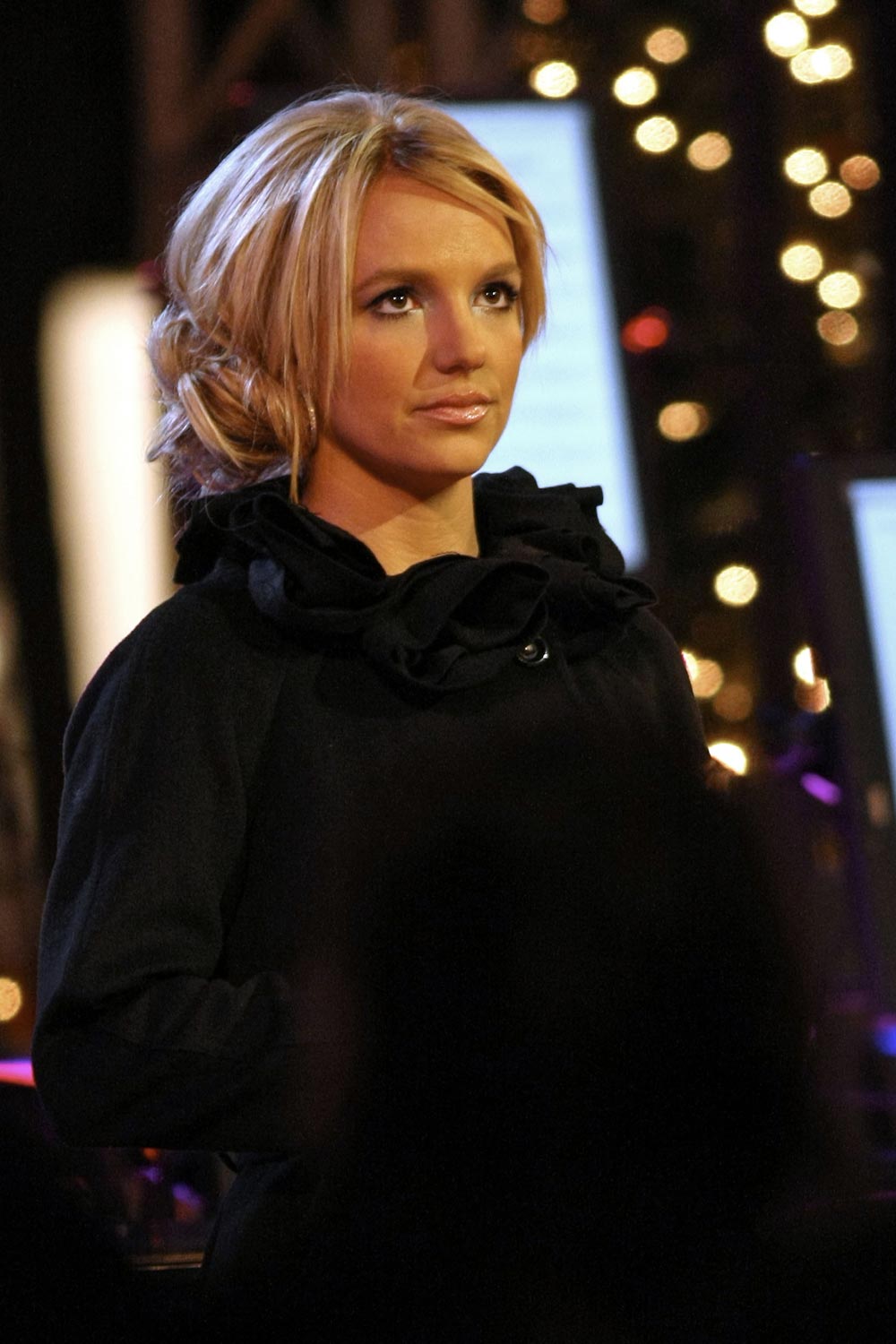 There was a lot of buzz about Britney Spears potentially being the surprise guest at the live lighting of the enormous Christmas Tree at Rockefeller Center in New York City tonight. According to insiders quoted by OK! Magazine, Britney was originally scheduled to attend and to give a "live" performance moving her arms around and lipsyncing. Britney decided to scrap the performance though and at one point she wanted to tape it ahead of time, but then she decided not to perform at all. Instead of even showing up for the tree lighting she then cut her appearance down to just a taped message. She was over an hour late for her scheduled recording time, angering crew that had waited and changed things for her multiple times and seemingly on a whim:
"You have no idea how many times Britney has changed things on us, at least 14 times since I got here on Thursday," a source connected to the TV special tells OK!. "It is Britney Spears and she can do that because they want her to boost ratings, but no one is happy putting up with this. I probably shouldn't say this, but guys on the crew were making bets about whether she would show up at all."

One eyewitness tells OK! that Britney had been scheduled to appear live on Wednesday night's broadcast, but that plan was ultimately scrapped in favor of a pre-taped "message."

"She was originally supposed to perform live and then she wanted to pre-tape her performance instead," the source says. "Then she didn't want to do that. She keeps changing her mind and now she's not performing at all."

Following her delayed appearance at Rockefeller Plaza, where it took multiple takes for Britney to record her "Happy Holidays" message, it was off to the Rainbow Room high atop 30 Rock.
[From OK! Magazine]
Maybe Britney is rebelling against her father's control over her life by focusing on the things she can change, and promotional appearances could be one of the last things she has any say over. It's not Groundhog Day every day if she switches a few things around according to her mood. She's not helping her comeback by behaving like an entitled diva and not honoring her commitments though.
OK! also has details of Britney's birthday dinner last night at the Rainbow Room. Britney's parents, staff, and both of her sons were there. Jayden, 1, got upset and was calling for his dad and had to be taken away by his nanny. Britney literally snapped her fingers to get her security guys to follow her at one point. She seems to be getting back into the swing of things.
I can't say I'm really looking forward to seeing much more Britney. We've already been bombarded with her repetitive music and bland image for months if not years. Maybe she doesn't like being "normal" and "nice" all that much, either.
Britney is shown performing on GMA yesterday (credit: Fame) and pre-taping her holiday greeting at Rockefeller Center (credit: Bauergriffin)