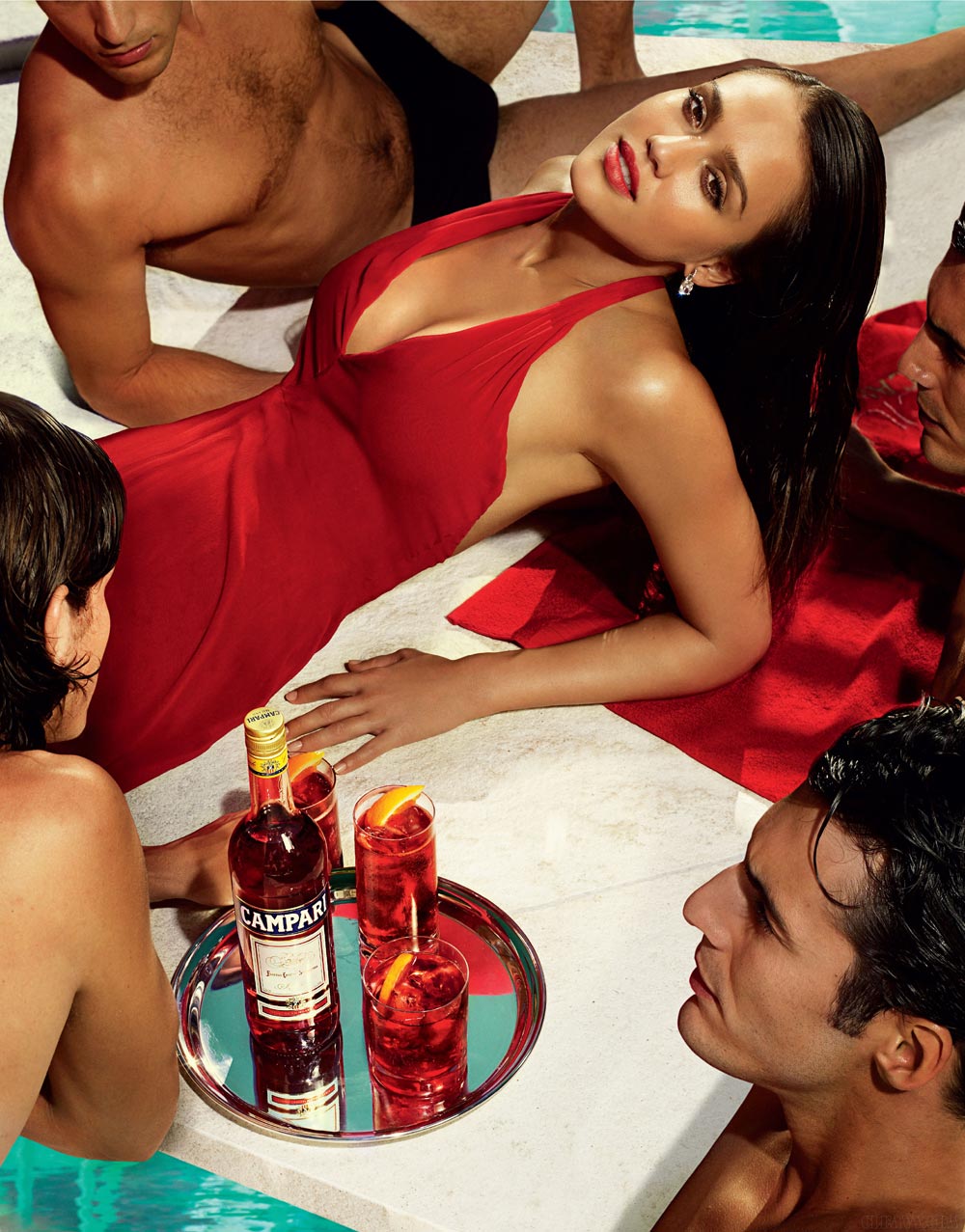 Jessica Alba graces every month of the new Campari calendar, posing seductively in black evening gowns and bathing suits while clutching the apertif. Looking like a 40s pinup with a considerable buzz, Alba is surrounded by interchangeable dark-haired admirers who seem ready to pounce once she gets drunk enough. Given her acting abilities I would guess that her half-lidded look can be attributed to sipping the props for the photo shoot.
Alba, 27, has a six month old daughter, Honor Marie Warren, and says her life at home is less than glamorous:
Jessica Alba shows off her body-after-baby in the 2009 Campari calendar, and PEOPLE has a sneak peek of the pictures that the actress says allowed her "play out this sort of bombshell."

"I'm usually walking around in comfy clothes, with a baby on my arm," says Alba, 27, who welcomed daughter Honor Marie Warren in June, "and it's nice to dress things up and feel sophisticated, sexy, and surrounded by so much beauty."

Campari is printing only 9,999 copies of the calendar featuring photos of Alba in swimsuits, high heels and evening wear. The calendar will be distributed at the end of the year.
[From People.com]
The photos, shown below, are shot by famed Peruvian photographer Mario Testino, who has worked with many celebrities, fashion houses and high-end magazines throughout his career. Alba does look beautiful and classy in a wasted kind of way.