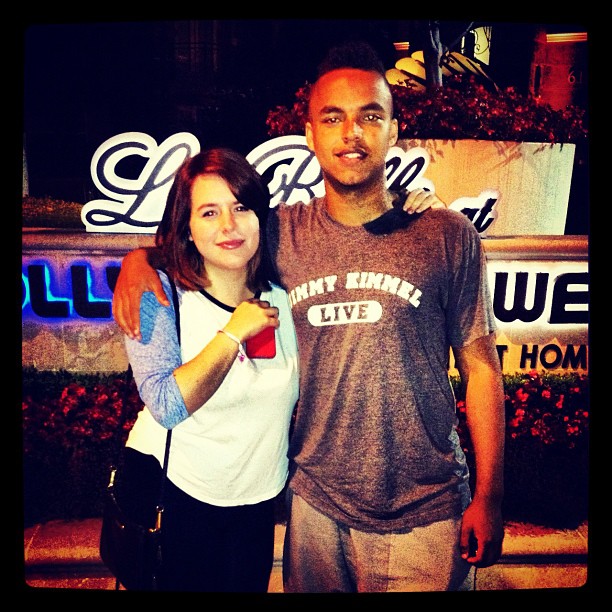 Here's a photo from Connor Cruise's Twitter page that depicts the budding DJ with his comparatively reclusive sister, Isabella. Over the past six months though, Isabella has been the subject of much romantic speculation. That is, the tabloids have been rife with the news that Isabella and fellow (2nd generation) Scientologist Eddie Frencher have been preparing to announce their engagement after Bella tweeted a photo of a diamond ring, and we've already heard that Tom is dying to play wedding planner (you know he'd do it) for his eldest daughter. And he'd wear his very best lifts for the occasion!
Isabella is apparently very serious with Eddie, and it all happened very fast. According to People, the couple has been dating since early this year, and you can see a photo of Eddie here. Reportedly (and this is per Isabella's own, now-defunct Facebook account), Frencher joined the infamous Sea Org approximately a week ago, and as such, he's signed away his life (as well as his future ones) on a billion-year contract. While it's hard to believe that, in this age of the internet, anyone would fall for this nonsense, I guess 2nd gen CO$ kids have been so insulated from the rest of humanity that one can't blame them for knowing nothing other than the CO$ universe. Considering that Tom left his two eldest children entirely unattended (according to ex-high-ranking Scientologist Marty Rathbun) on a daily basis with Tommy Davis (head of the Celebrity Centre), who repeatedly told them that Nicole Kidman was a sociopath, I pretty much absolve Isabella of any blame for belonging to this cult as a 2nd gen member. Let's face it — the girl had no choice. By that point, Scientology has already decided that Nicole Kidman was a hazard to their mission, and they unceremoniously rid themselves of her presence. In other words, Mom can't save Isabella now.
So obviously, this is quite the tricky paradox. Sure, Tom absolutely loves the Sea Org for all of its inclusive slave labor that was used to build his various homes and vehicles, but would he really be happy with his own daughter joining the ranks? Here's the official story from the Village Voice, which tells a very Shakespearean tale of woe between Isabella and her love, Eddie Frencher: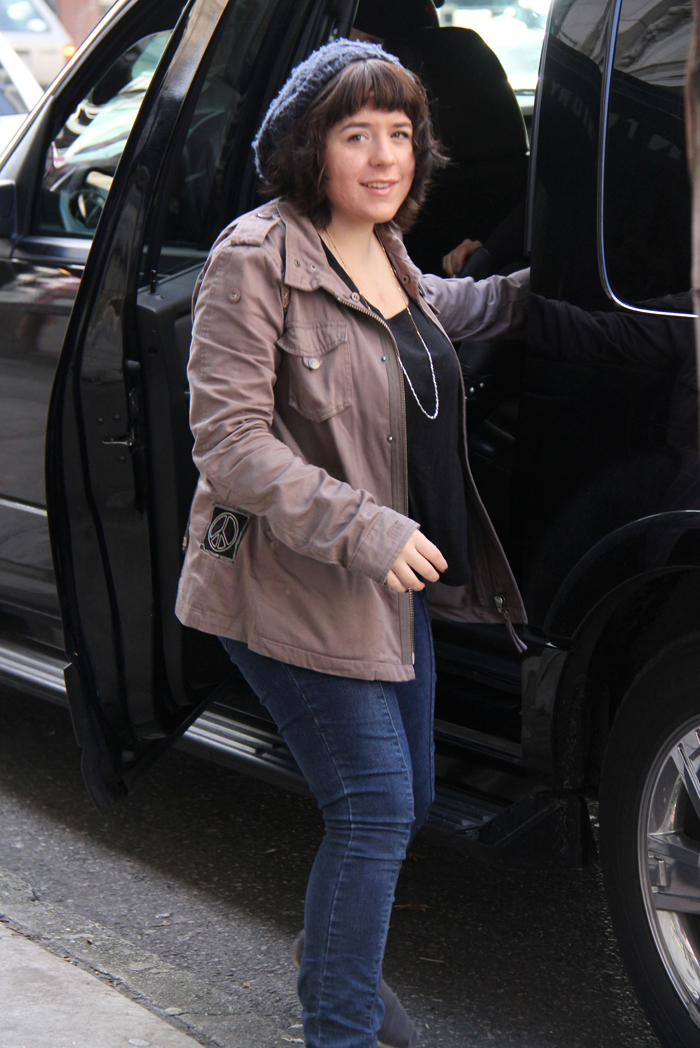 The Voice has learned that Tom Cruise's daughter, Isabella, announced on a private Facebook page this week that her boyfriend Eddie Frencher signed Scientology's billion-year "Sea Org" contract about a week ago and is now going through its "Estates Project Force" boot camp in Los Angeles. Isabella took down that Facebook page a few days later, but a friend who recently shared an apartment with Isabella and Frencher tells us that the information is correct, and Frencher has joined the Sea Org.

Former Sea Org executives tell us that Isabella would be under intense pressure to join the hardcore Scientology organization herself or be forced to give up her relationship with Frencher. Another close family friend tells us that after being cut off from Frencher for a few days, Isabella began considering seriously the prospect of signing the Sea Org's contract and joining him in the EPF.

We asked Tom Cruise's attorney, Bert Fields, for a comment today and are still waiting for a reply. We also sent a request for a statement to the Church of Scientology's media office.

Isabella, 19, and her younger brother Connor, 17, were adopted by Cruise and his previous wife, Nicole Kidman. But after they split, the children spent most of their time with their father and both became members of his religion, the Church of Scientology.

In recent years, media reports had Isabella rebelling against her father and his church, but then in January, the tabloids went wild reporting that Isabella was now in a relationship with another young Scientologist, Eddie Frencher, who had also grown up in the religion and is four years her senior.

Through [a] close Cruise family friend, we learned that Isabella had announced on a private Facebook page that Eddie had joined the Sea Org and that she wished him well.

Sea Org members work up to 100-hour weeks for about $40 to $50 a week, and almost never get a day off. And when they are in the EPF, the Sea Org's boot camp, they are cut off from friends and family. Isabella would have been entirely sealed off from Frencher.

After a few days of separation, say family friends, Isabella began to consider joining the hardcore organization herself. "Bella is very serious about following Eddie into the Sea Org," one source told us.

I asked Amy Scobee, a former Sea Org executive, to tell me what kind of choice Isabella is facing. "She's either going to need to join or that's it, it's over," Scobee says.

A 27-year member of Scientology, Scobee was a dedicated Sea Org official who left the church in 2005 after witnessing the violent work environment at Scientology's secretive international base east of Los Angeles, something she details in her book, Abuse at the Top.

I asked Scobee what Frencher is going through now as he works through his EPF training. "It's five hours of study each day. And then otherwise it's 'deck work' — either garbage detail or renovations or other menial work. He'll be eating on a buffet, and it's not the best food in the world. He will be having to hustle wherever he goes. There's no TV. It's going to be a shock to him," she says.

If Isabella joins him, I asked, would the daughter of Tom Cruise also go through those kinds of hardships? "Yes! You are signing over your entire life. Every minute of your day is spent there. I didn't take a day off in 11 years while I was in the Sea Org," Scobee says.

"If she joins, Isabella isn't going to last long," Scobee predicts. "She grew up with a celebrity lifestyle and now she's going to clean garbage cans and never get a day off?"
[From Village Voice's Running Scared Blog]
So the question remains … would Tom actually let Isabella join the Sea Org to be near her fiancé? On one hand, it would look really bad if she requested to do so, and Tom didn't allow it. On the other, it would also seem terrible if Isabella joined (only to be treated like all the non-celebrity Sea Org members) and then (somehow) found a way out of the Sea Org only to live to tell the juicy, salacious tale … IF they didn't put her on lockdown on an immediate basis, but I don't know if David Miscavige would go there with the daughter of his prize Gollum. Does anyone else harbor the inevitable fear that Isabella will actually join and be treated like a virtual princess because the rules are different for daughters of Tom Cruise? It wouldn't surprise me at all if the CO$ tried to pull that sort of PR maneuver in an attempt to convince the general public that the Sea Org is a wonderful place for everyone's child to spend all of eternity.
In the utmost example of related news, this story lends a lot of credence to Katie's fear that Tom would give Suri to Sea Org, right? Scary stuff, indeed.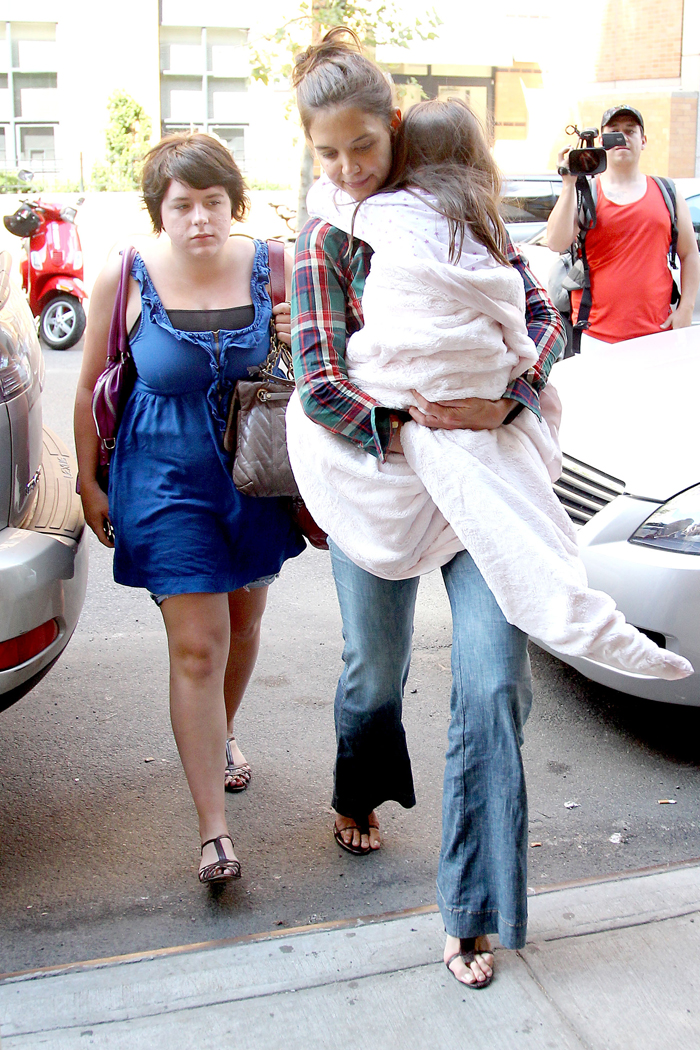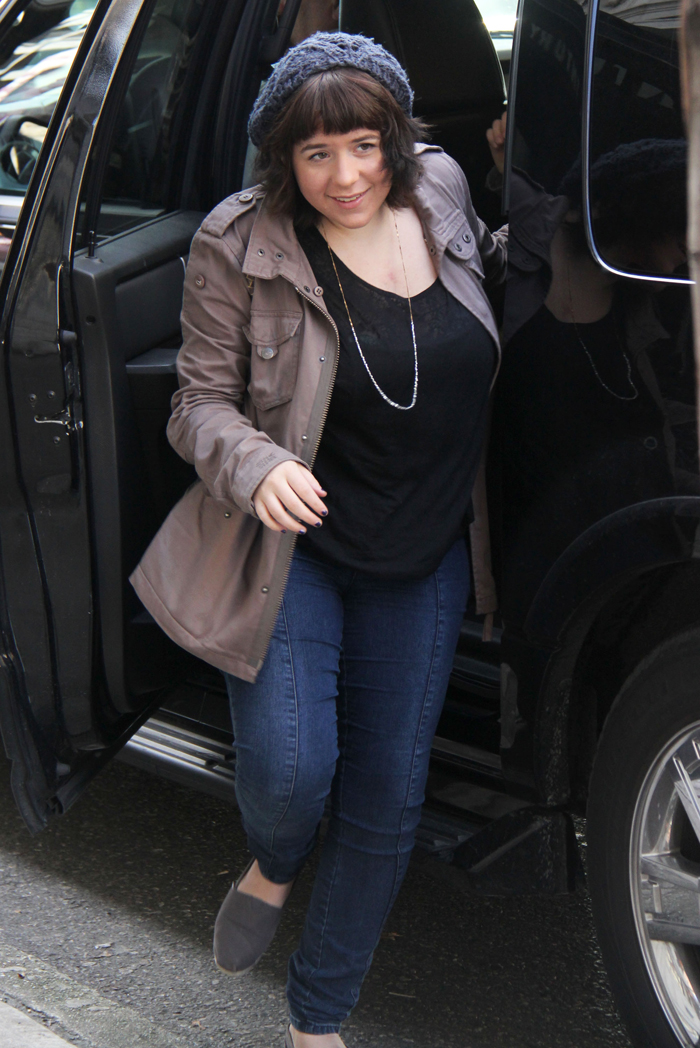 Photos courtesy of Fame/Flynet, WENN, and Connor Cruise's Twitter