Reese Witherspoon was rushed to the hospital on Tuesday night with unknown complications from her pregnancy. Reports have Reese going to the hospital Tuesday night, coming back home and then being rushed to the hospital again Wednesday, where she remains now. Reese is due in September, and Radar quotes a source who says that "At this point it looks like she might have the baby. Reese and Jim are a little worried about having the baby so early, but it's close enough to her due date that they're confident the baby will be just fine." That was reassuring, but in a follow-up story they quote a source that makes it sound more serious: "Doctors have sedated Reese and they're keen on keeping her from going into an early labor so the baby's development will go to full term." Reese's husband Jim is said to be very worried, but Reese is a trooper and is "trying to keep him calm." That's so funny to me, I'm not trying to make light of the situation but my husband was in a similar state when I went into labor. Radar's source has Reese remaining in the hospital for some time.
All of these stories make me worry a little for Reese and her baby, but E! has a source probably on Reese's team who says that "everything is fine." Phew:
Everything is fine and there's nothing to report, a source assured E! News in response to, well, a report that the Oscar winner was rushed to a Los Angeles hospital last night and again today because she was experiencing complications.

"The visit is a normal thing for a lot of pregnant women and there is no drama," the insider added. "All parties involved are healthy and fine." Reese was also photographed out yesterday going to lunch before she went to the hospital.

Sure enough, Witherspoon looked picture-perfect yesterday at the Brentwood restaurant Tavern. The New Orleans native was the quintessential California girl, sporting shades and a form-hugging black wrap dress that showed off her tan lines.

Her third child—and first with agent hubby Jim Toth—is due early next month. So, while the little Totherspoon could arrive any day…

There's no cause for alarm in the meantime.
I don't really get the denial. So Reese is fine and her hospital visit was routine, but is she still in the hospital now? It's understandable that her rep doesn't want to reveal those details, but I tend to believe Radar's story that she's still in the hospital being monitored. Whatever is going on, I hope that Reese and her baby are happy and healthy. I'm excited for her and hope it all goes smoothly!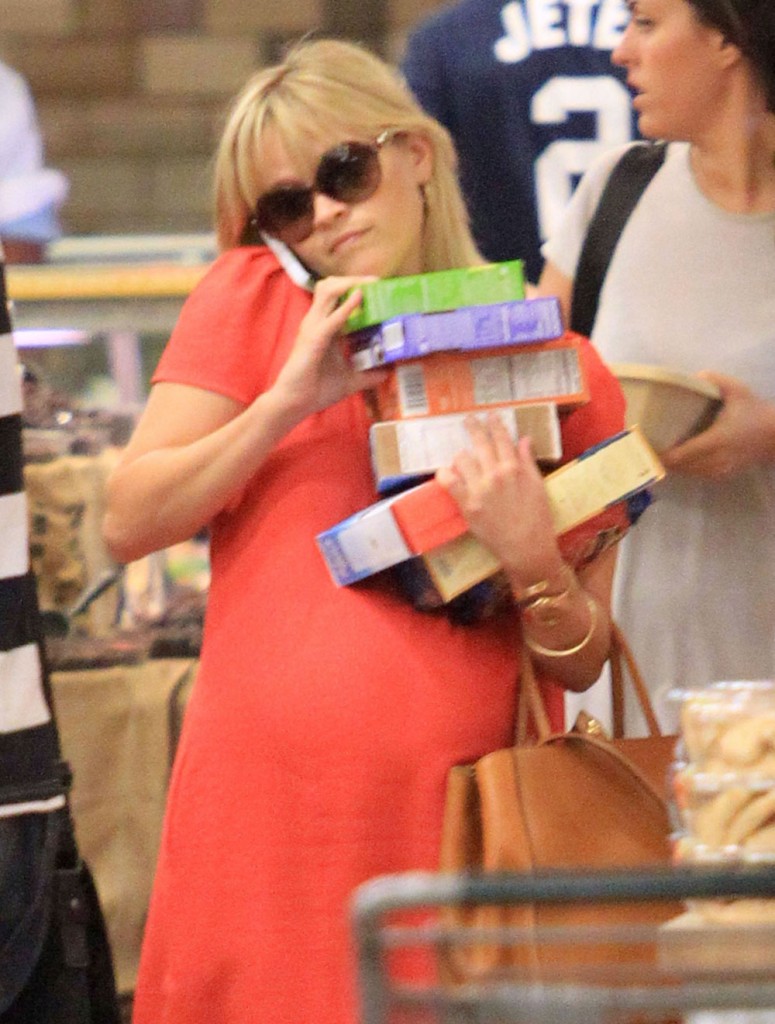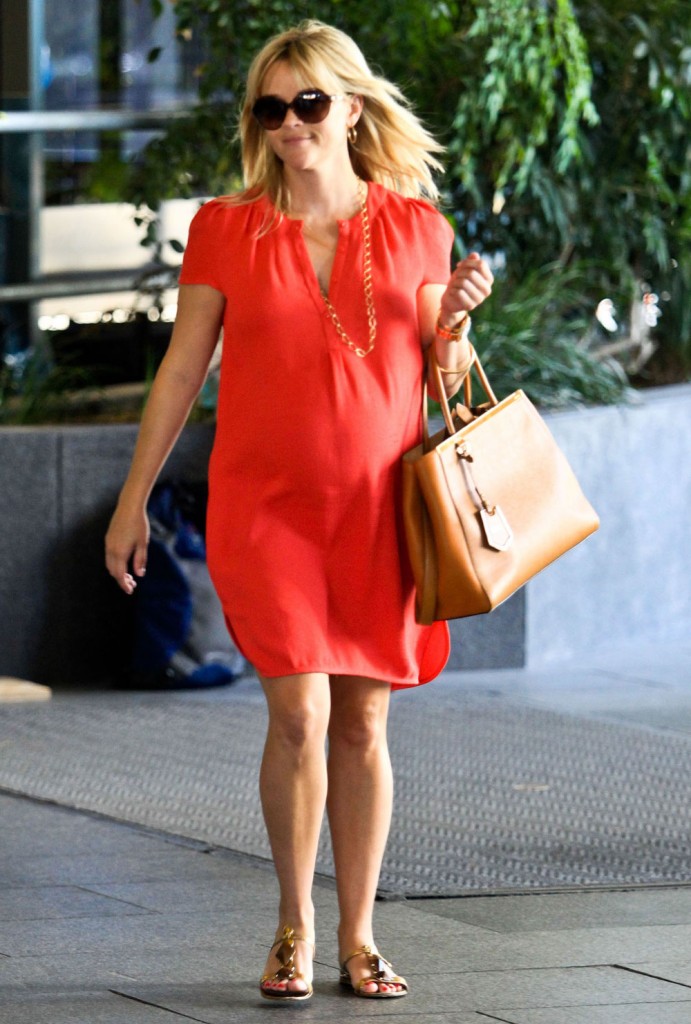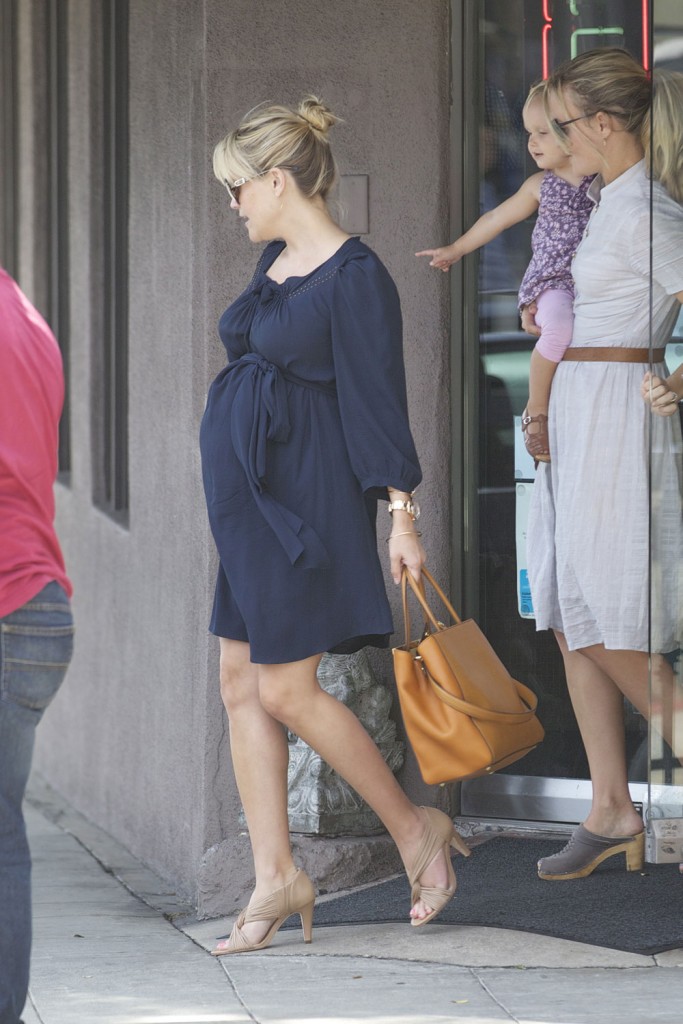 Reese is shown out on 8-10 (purple dress) and 8-8 (orange dress). Credit: FameFlynet. She's also shown on 8-3 (blue dress, tan bag) Credit: WENN.com