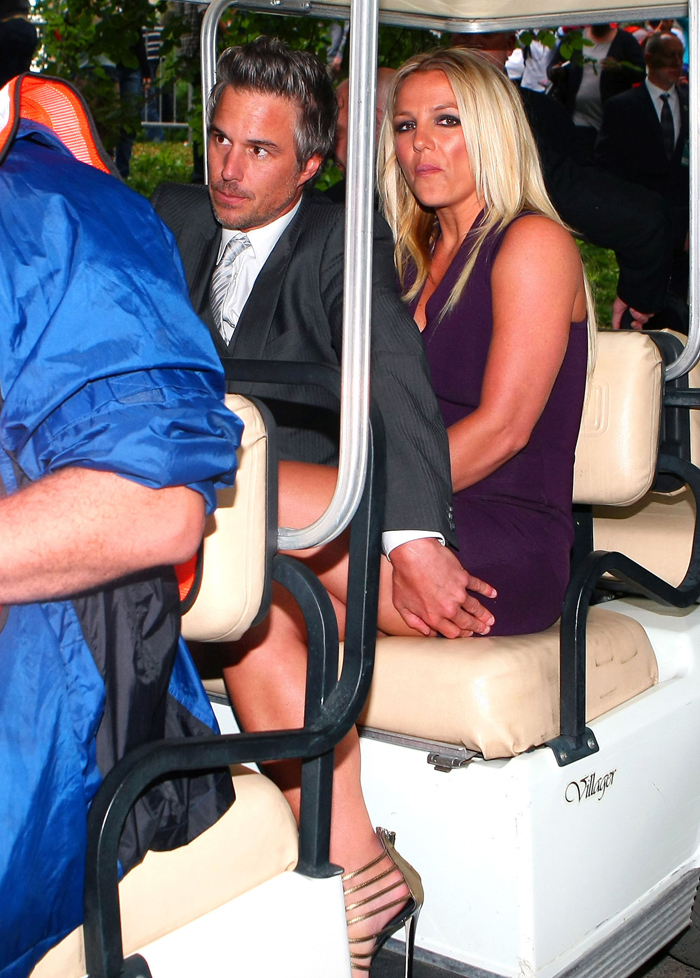 This week's US Weekly had an interesting story in their print edition about how Britney has cold feet about marrying her longterm boyfriend, Jason Trawick. These two got engaged eight months ago and they seem to have had an on-off relationship prior to that, with reports that they were fighting a lot. Plus Jason is one of Britney's co-conservators, she's probably wary of marrying him and letting her husband have so much control over her life. It's been a long time since she's been on her own, if ever. Here's part of US' story, in which they reveal that Britney "won't even set a date" for the wedding:
Eight months after accepting Jason Trawick's proposal, [Britney] contines to delay her wedding day. Originally set to marry in Hawaii this summer, the X Factor judge "complained she was too busy," a source tells Hot Stuff. Now Trawick, 40, is pushing for a big December bash, and Spears isn't having any of it. "She won't even set a date," says a second source. "She's dragging her feet."

Why the change of heart? The singer, 30… "sometime's feels Jason's more of a mentor than a husband," says an insider. (A Spears pal counters that the pair look forward to planning the nuptials.) Plus, a friend adds, she isn't sure what kind of affair to throw. "She doesn't know what a third wedding looks like.
[From US Weekly, print edition, September 3, 2012]
"Mentor" is another, kinder way to say "handler." We've heard that Jason is very controlling, and we've heard that he's at the X-Factor set with Britney every day. He even recorded a bizarre video in bed thanking her doing a good job. It came off as more controlling than sweet.
It's actually smart of Britney to postpone her wedding. She saw what happened with K-Fed and with that dude she married for a day who continues to sell old stories about her to whichever outlet will pay him. It's not a good idea for her to legally marry this guy and take all the risk that goes along with that. If he loves her and wants to be with her, he'll respect that.
People has a story denying this report, but nowhere do they say that Britney and Jason have set a date or even a season to marry. So I'm buying US' version. People's story gets all defensive about why Britney wasn't wearing her ring recently, and it sounds like they're protesting too much. The source tells People "There's no truth to any second thoughts about their wedding. They're fine and both look forward to working again when The X Factor gets started. They've had a great summer." They're both looking forward to working, not to getting married? They say the wedding is "still on" and "won't happen until after Spears finishes her busy commitments for The X Factor." I'm actually excited to see her on that show. I'll think she'll do better than people expect. The fact that she doesn't want to get married kind of bodes well for her, in my opinion.
Update: Thanks to Kay for pointing out this story on Radar about how Britney is trying to get her conservatorship, specifically the part that controls her personal life, lifted. A source tells Radar "Britney wants the conservatorship to end, it's fine with her if it stays in place as far as her business and professional life, but she wants to call the shots when it comes to her personal life." If that's the case no wonder she doesn't want to get married. She probably wants to be independent for once.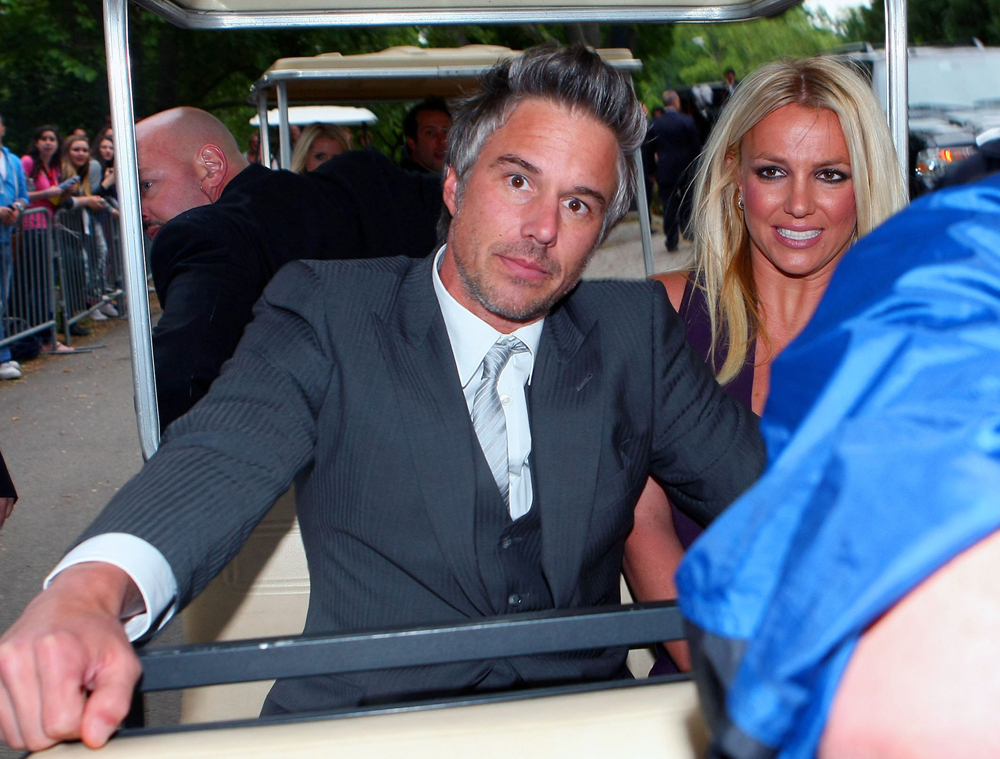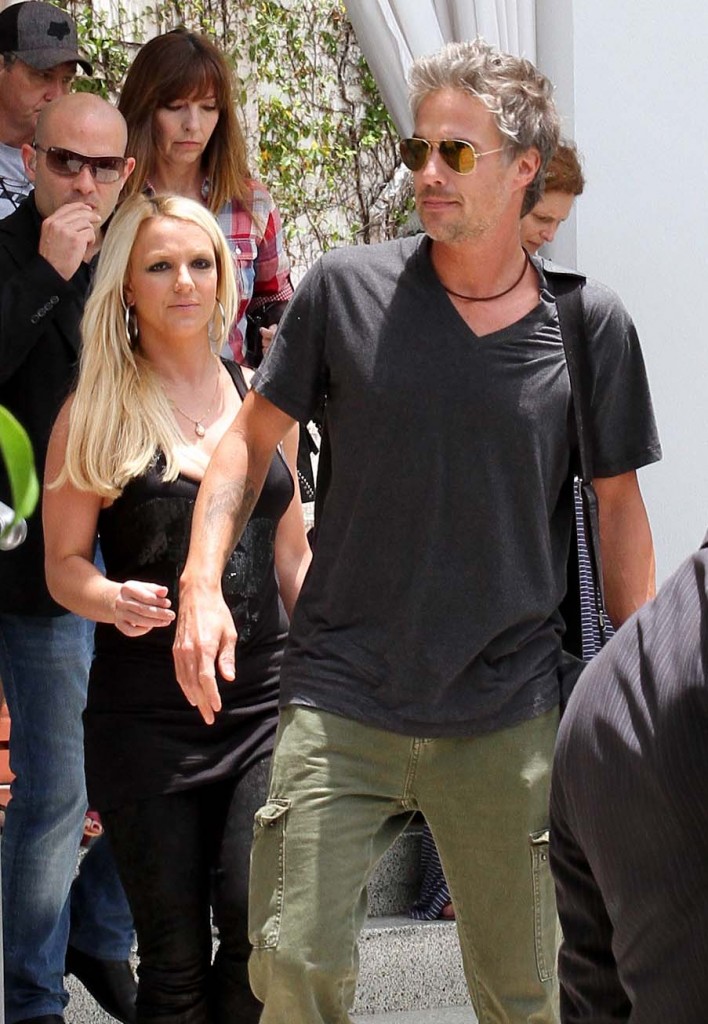 Britney and Jason are shown on 7-24-12 (with Britney in the black outfit) and on 5-14-12 (in the golf cart). Britney is shown alone on 8-10-12. Credit: FameFlynet