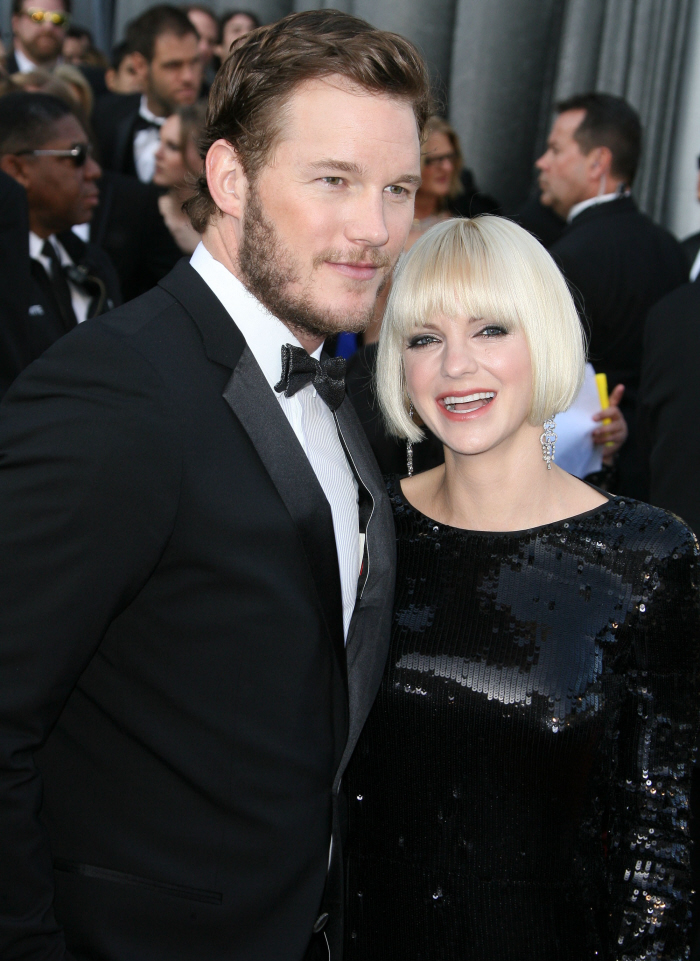 Some celebrity pregnancies seem to drag on forever, with expectant celebrity moms seeming to gestate for what feels like a year and a half (case in point: doesn't it feel like Gisele is due any minute now? She's not.) Anna Faris was not one of those women. Anna and her husband Chris Pratt announced their first pregnancy in May, and Anna just gave birth yesterday. The baby came early – which Chris and Anna say in their statement. The baby was due "in the fall" according to their original pregnancy announcement, which makes me think the baby probably came more than a month early. So, the baby is in the NICU for now, but the fact that they released a statement already makes me think that everything will be fine and everybody is being taken care of. Anna gave birth to a boy – they've named him Jack!
It's official: funny couple Anna Faris and Chris Pratt are parents!

The Dictator star, 35, and the Parks and Recreation actor, 33, welcomed a son, Jack, on Saturday, Faris' rep tells Us Weekly.

"Anna Faris and Chris Pratt are happy to announce the birth of their beautiful baby boy Jack," her rep says. "He arrived earlier than expected and will be spending some time in the NICU. The happy parents thank you for your warm wishes and ask that you honor their privacy during this time."

Earlier this month, a source close to the couple told Us the pair is thrilled to be starting a family together. "They planned for this baby and now seemed as good of a time as ever," the insider explained. "They really will be the best parents."

A second source says Faris and Pratt, who wed in 2009, were "so excited" to become first-time parents. "Having a kid is a big deal to both of them — they didn't take this lightly."

Pratt, who shows off his musical skills as goofy MouseRat frontman Andy Dwyer on Parks and Rec, is also "excited to have a little guy to teach guitar," the insider added. After his critically acclaimed performance in 2011′s Moneyball (opposite Brad Pitt), Pratt "has been into baseball again," the insider revealed. "I'm sure he's going to sign his son up."
Congrats to Anna and Chris! I truly hope everything is fine with Anna and the baby, and that they can bring the little fella home soon. I really enjoyed how low-key her pregnancy was, but maybe I liked it so much because it felt so brief. And while I personally love the name Jack, it really feels like every other celebrity named their son Jack or Jackson. I imagine the kindergartens from here to 2020 will have at least of a third of all the boys being named Jack or Jackson. Or Pilot Inspektor.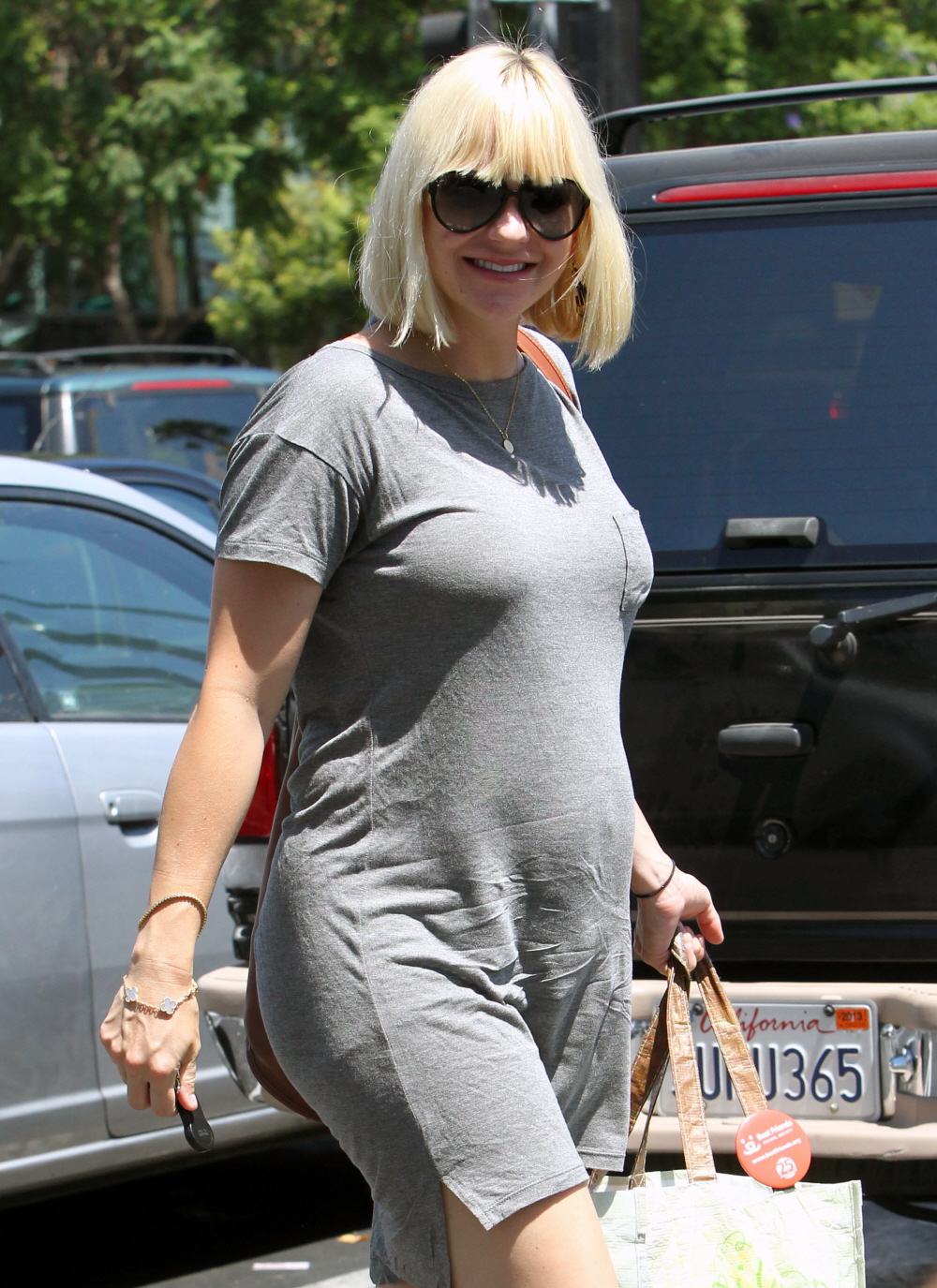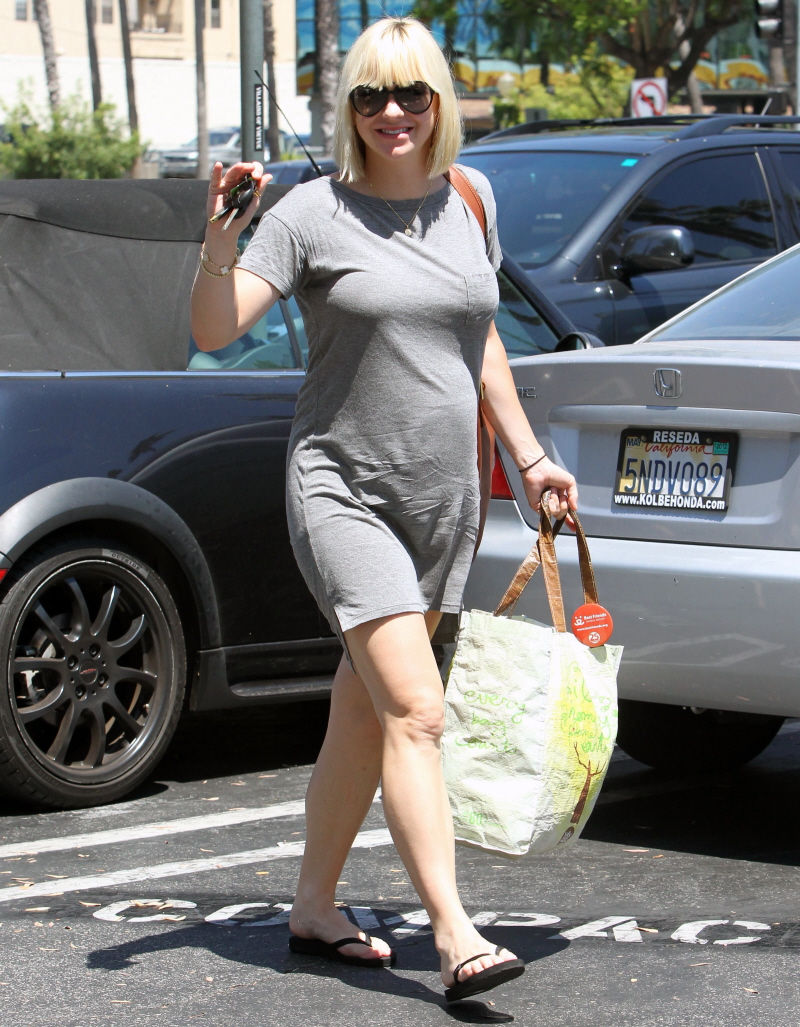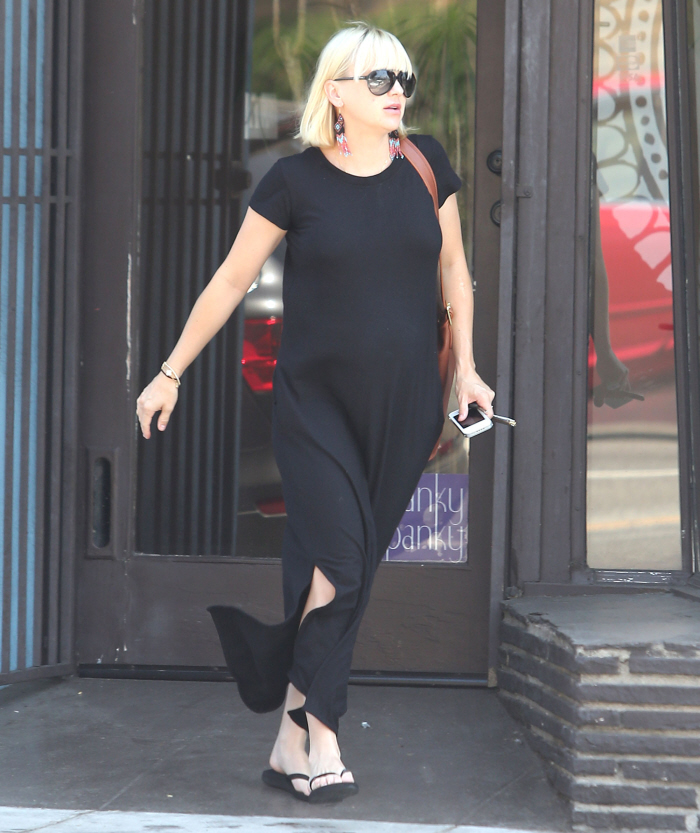 Photos courtesy of Fame/Flynet and WENN.