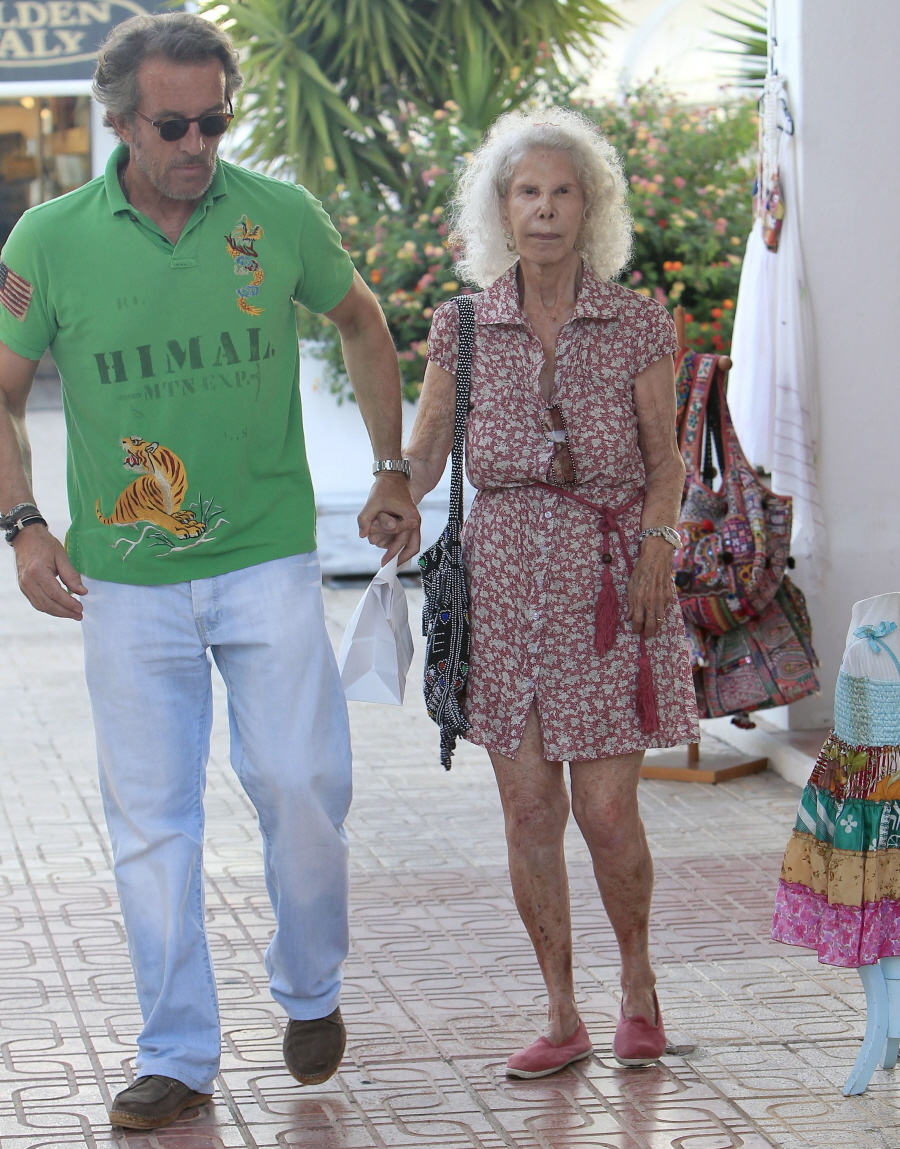 I'm not showing you these photos to body-snark on an elderly lady. I'm showing you these photos because the Duchess of Alba continues to be awesome. The Duchess of Alba, also known as Doña María del Rosario Cayetana Fitz-James Stuart y Silva, 18th Duchess of Alba de Tormes, is 86 years old. She can barely walk without holding on to someone, be it her nurse/helper, or her young boy-toy husband, a spry 61-year-old named Alfonso Díez Carabantes. Alfonso is the dude in these photos – they were on vacation in Ibiza, Spain, which is a big party and vacation spot. The Duchess and Alfonso were married last year, which caused a great deal of scandal and tabloid consternation. The Duchess's children thought (and continue to think) that Alfonso is just some gigolo/golddigger. Well, he's certainly proving them wrong, isn't he?
When you're 86 years old and richer than God, plus you have a helper and a boy-toy husband, WHY NOT WEAR A BIKINI? I mean, seriously, why not? These photos make me feel better about myself, and I mean that in a completely un-snarky way. If the Duchess can throw caution and self-criticism to the wind, why can't I do the same? We should all live like the Duchess.
Prepare yourselves for the awesomeness. Bikini photos ahead.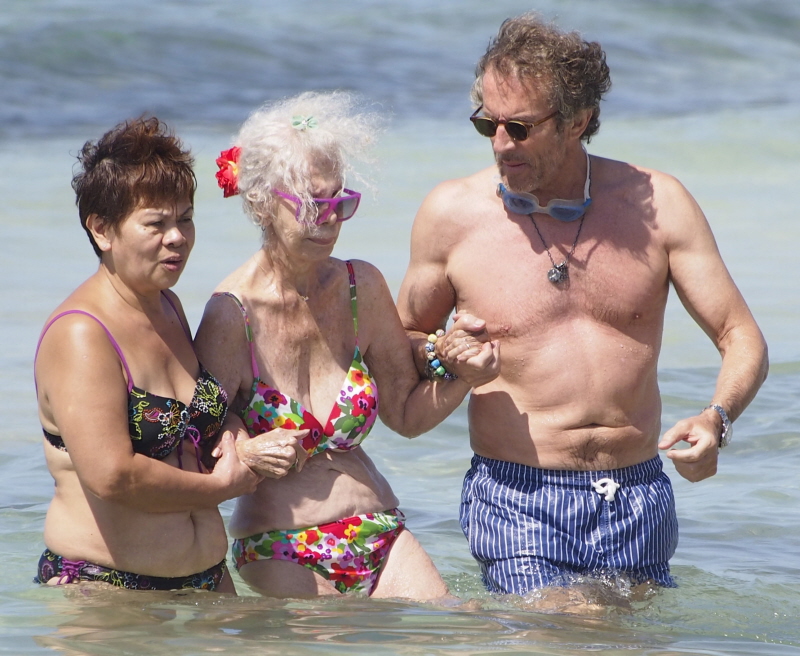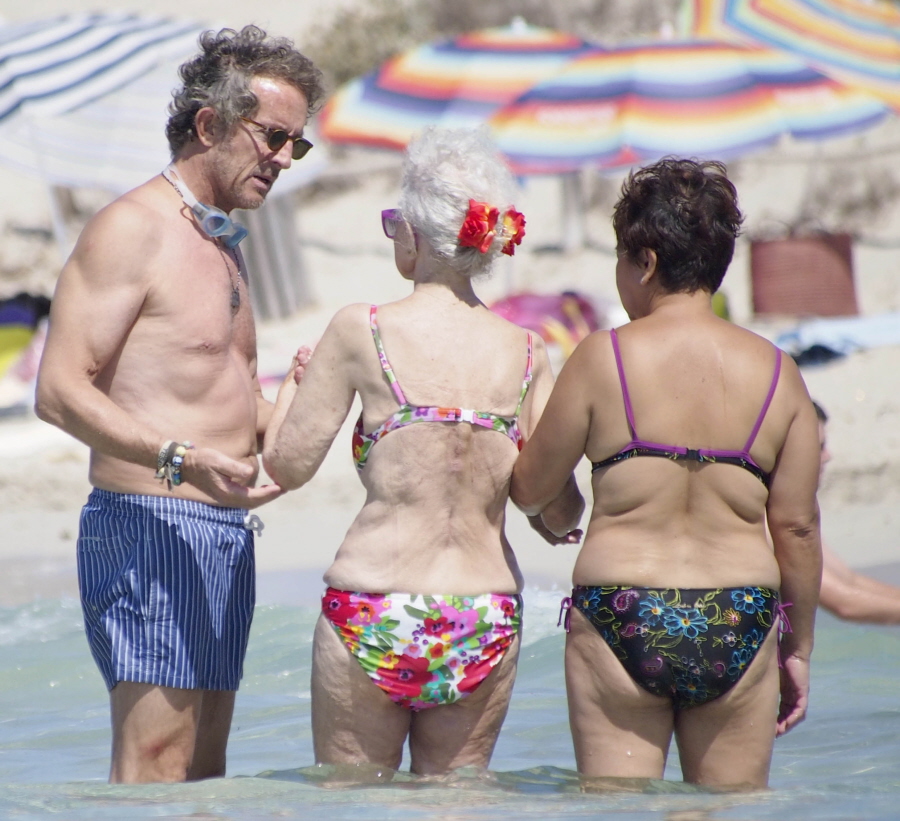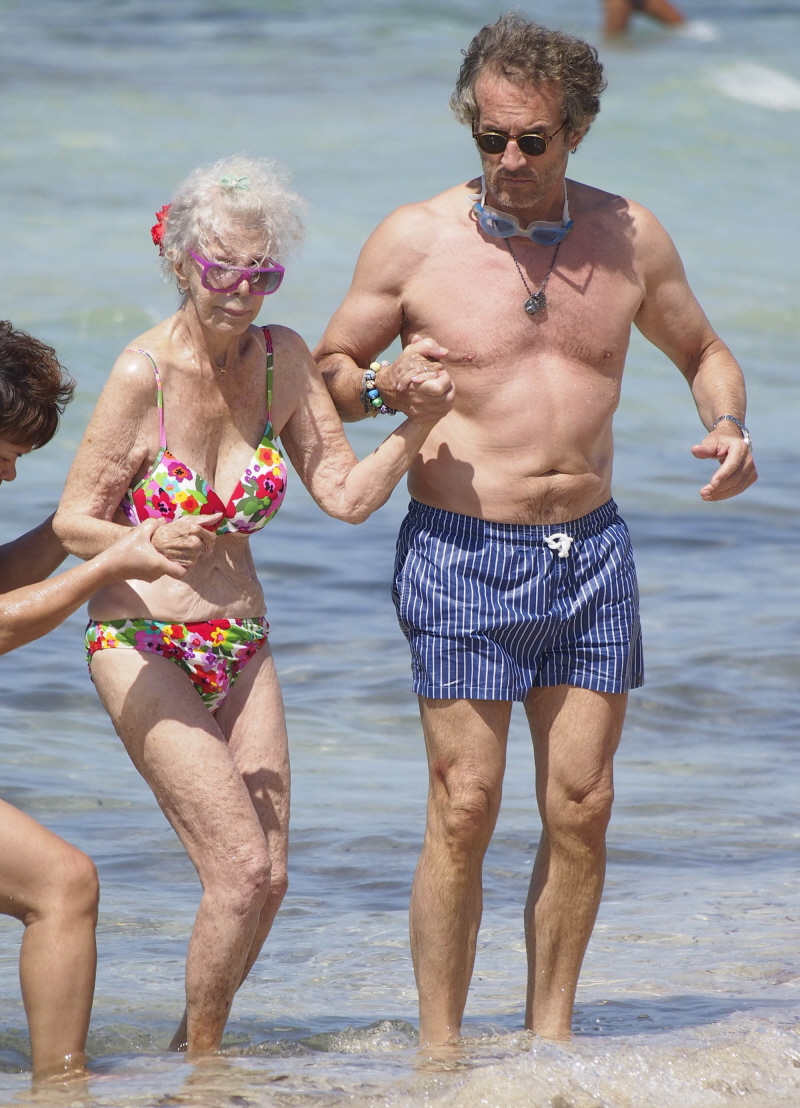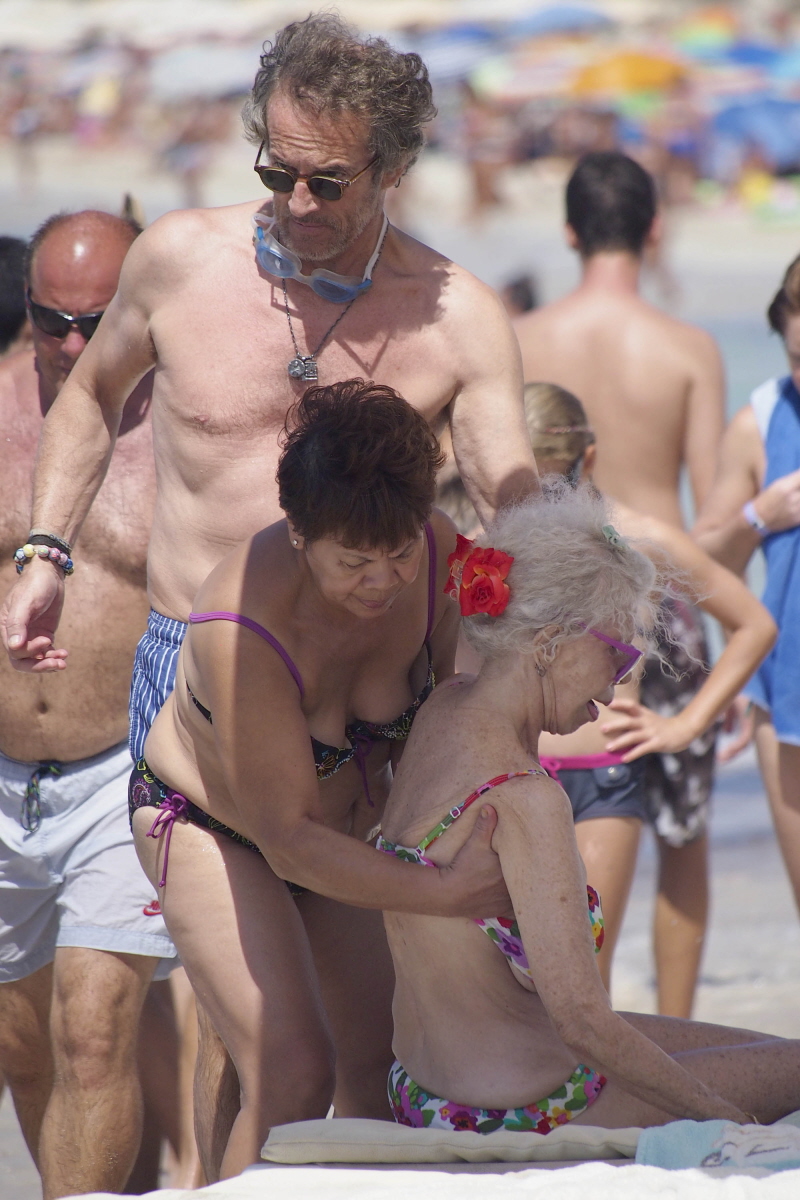 Photos courtesy of Fame/Flynet.