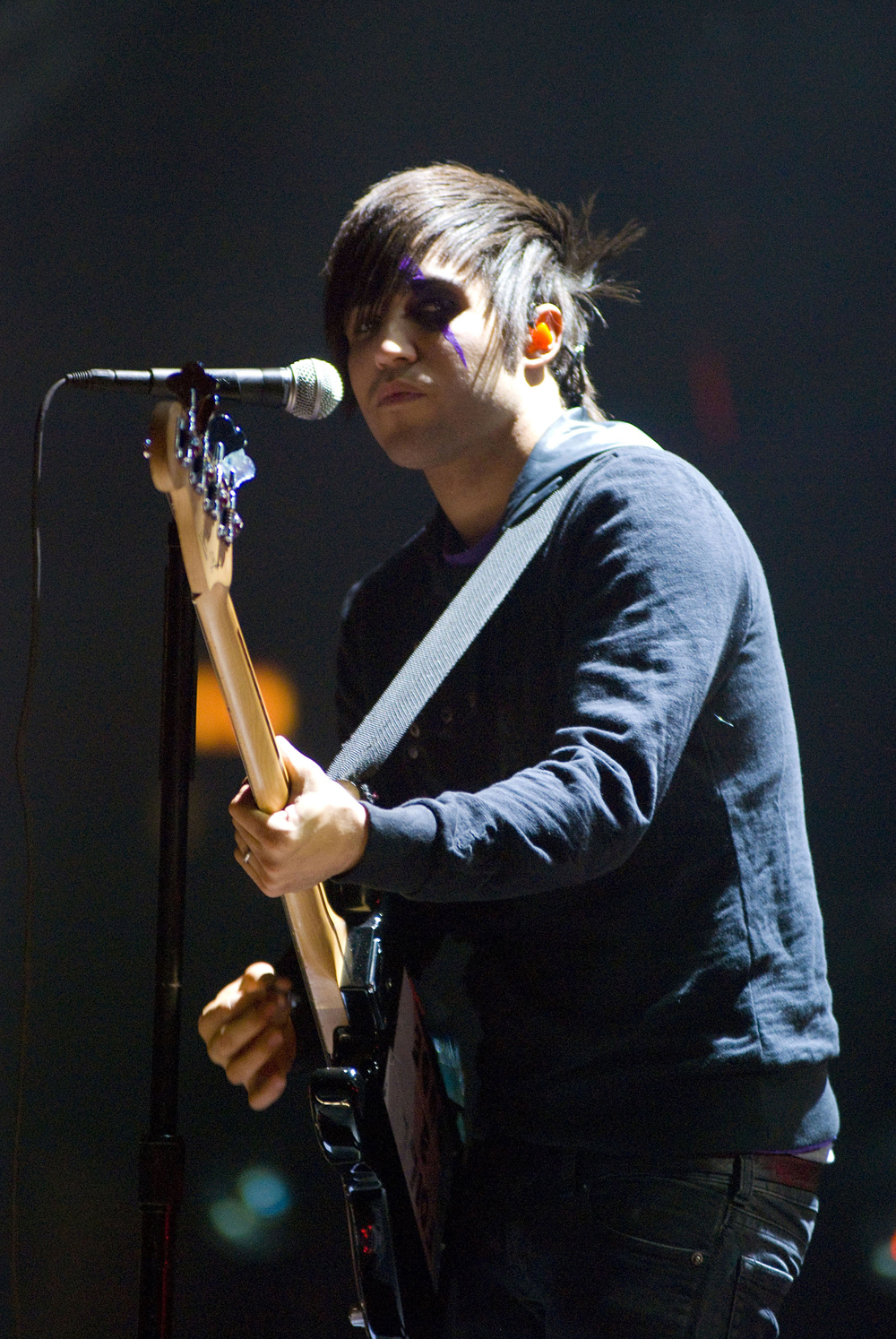 Pete Wentz recently gave a long interview to Details magazine and it's hard to deny that the guy really is likeable. The interview starts off the article by noting how many people dislike Wentz, and if they want to continue disliking him they should never meet him. He comes across as very open, even with hard stuff that most other people would find embarrassing. Yet he doesn't really seem self-indulgent when he talks about himself the way some celebs can.
Pete admitted that son Bronx Mowgli wasn't planned, but phrases it sweetly, calling him a "happy accident."
And then there's the ultimate brand extension, the one guaranteed to propel Wentz into a whole new sphere of exposure: Bronx Mowgli Wentz, the son he and his wife, Ashlee Simpson, welcomed into the world on November 20. When Wentz found out Simpson was pregnant, he was in Chile with Fall Out Boy, preparing to play a show in nearby Antarctica. "I was like, 'Oh my God, this might be the worst possible time to have this conversation,'" he says. Perhaps to make sure the news had sunk in, Simpson promptly e-mailed a snapshot of the pregnancy test. (Us Weekly, eat your heart out). "I was definitely scared," Wentz says, "just thinking, This is something that's going to exist for the rest of your life and you can't f*@& it up."

Wentz allows that the pregnancy was unplanned. "It was a happy accident," he says. "But I think that certain things happen for a reason in your life, and maybe it was time to put the wild child in a cage."
[From Detail]
Emailing a picture of the pregnancy test is a bold move. The odds of that ending up in Star are incredibly high. Pete's initial reaction seems pretty normal, if a little self-centered. But at least he's honest. It's clear he views the accident as a blessing now, and from all the interviews he's given it sounds like Pete is a great dad who's crazy about his son. In the Details article he talks about some of the sadder parts of his life, and it really is nice to see that things have turned out so well for him.
Here's Pete performing at the Chicago Theatre yesterday. Images thanks to WENN.