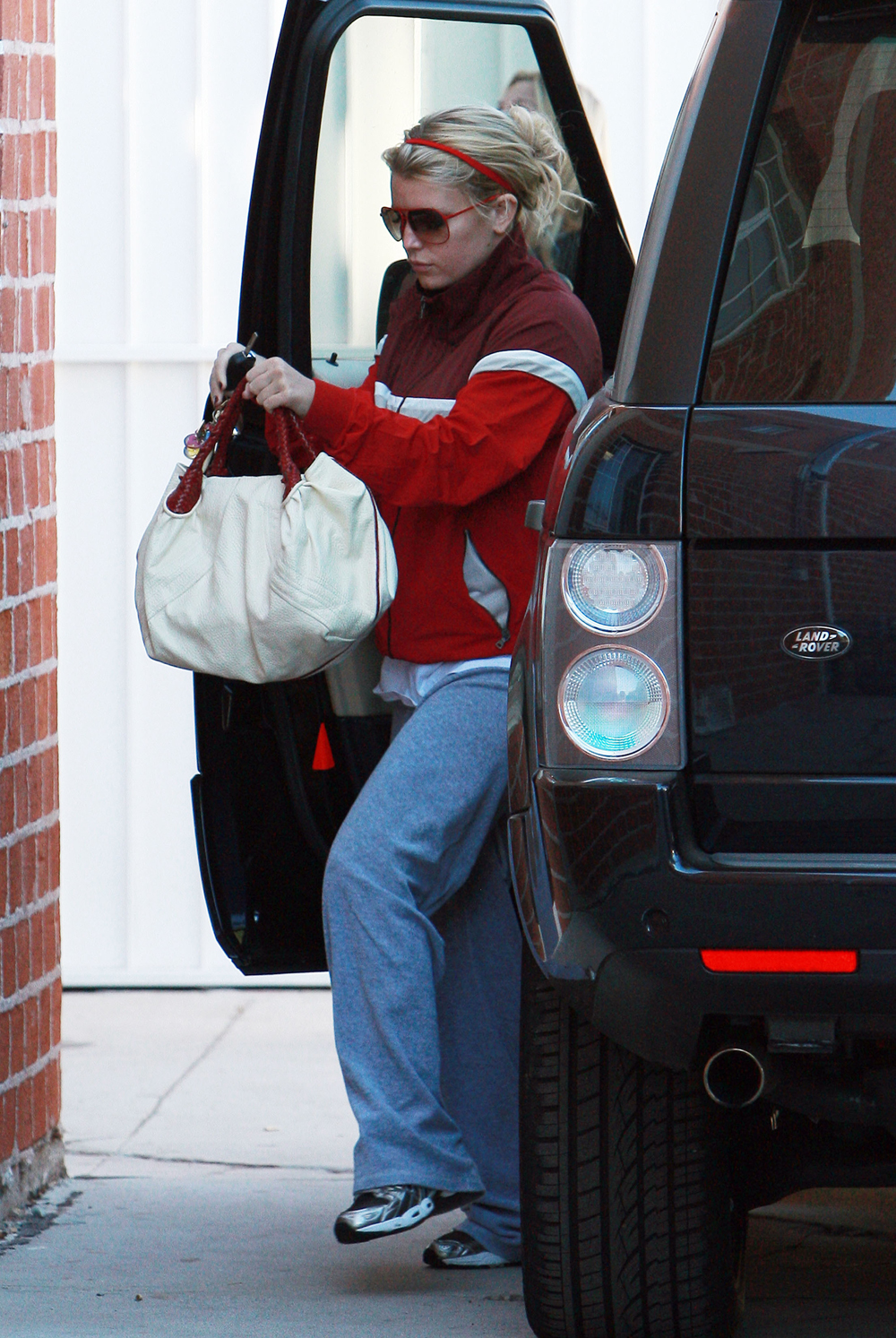 Once in a blue moon when Jessica Simpson hasn't said anything stupid for a while, I get happy and assume someone bought her a muzzle. Or at the very least, she's gotten herself some competent handlers. Unfortunately this dream was once again squashed when Jessica commented that she wants to go to college. Normally this would be cause for celebration, but few people can make the idea of slightly advanced education sound as stupid as Jessica Simpson can.
Jessica Simpson wants to head off to college to study theology – and watching TV was her inspiration.

"I've been contemplating taking a college course in religion," the bubblehead told Marie Claire. "I love religion. I remember whenever the book 'The Da Vinci Code' came out, the Discovery Channel did this three-night piece on it that I TiVoed and then watched eight times."

We just hope someone advises her not to include that bit in her application letter.
[From Fox News]
What's awesome is you can tell Jessica thinks this makes her look smart. Why sit down and read a book when you can watch the Discovery Channel?
I think Jessica should stick to one of those classes you take over the internet. And not the good ones that are from normal colleges. The kind that come from "for profit" schools (aka businesses) that advertise aggressively on the internet and inside subway cars. They have names like Bramsoncourt and are meant to sound old and stately. This would be a great fit. I'm under the impression that in addition to the Discovery Channel, they also assign some occasional TLC and a random CNN documentary here and there. And then you get your degree.
Here's Jessica arriving at a music studio in Beverly Hills on November 18th. I'm not sure which is worse: the idea of her going to college because of a Discovery Channel show, or recording another album. Images thanks to Fame.