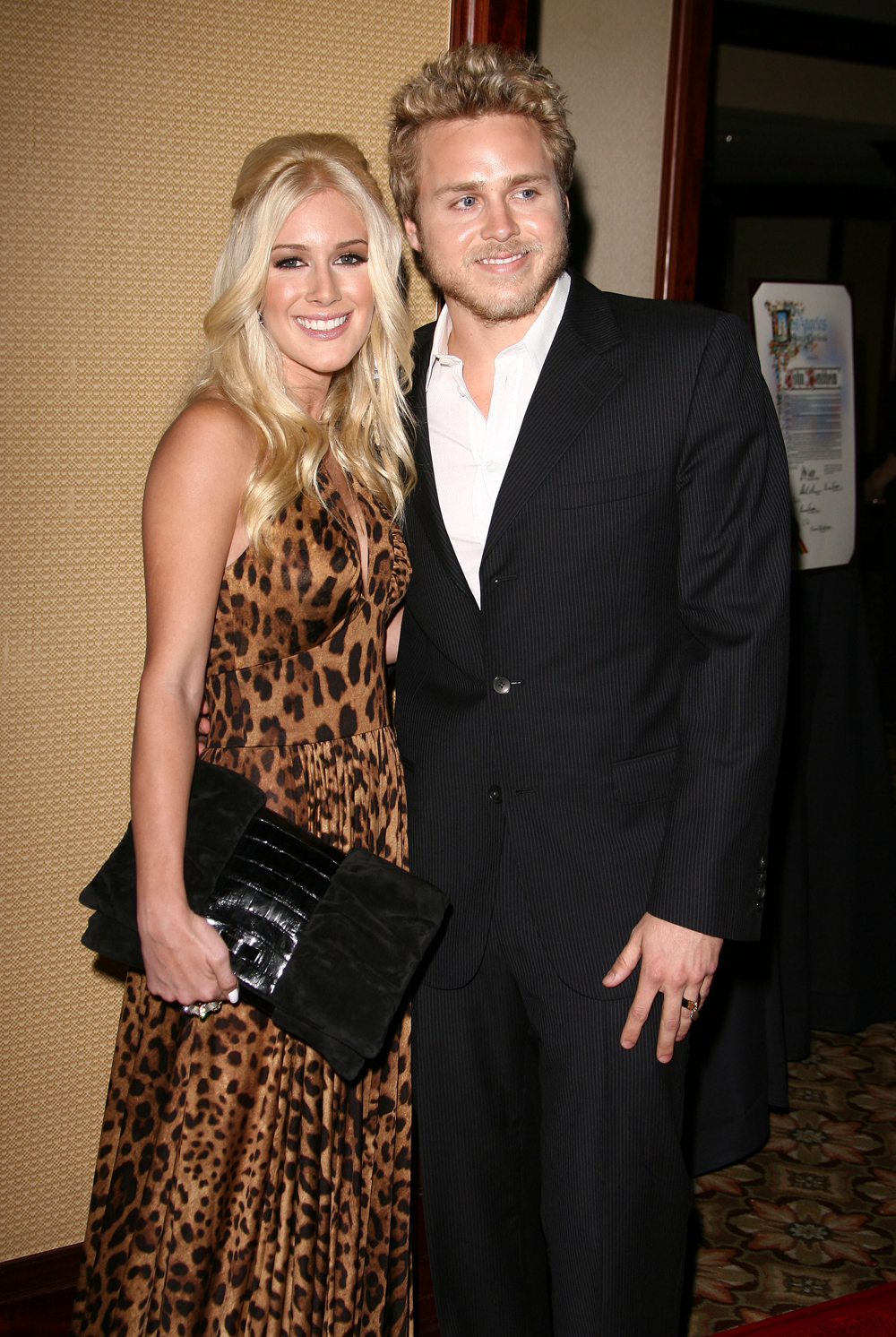 Heidi Montag's mom just gave an interview to Us Weekly in which she describes Heidi's new "husband" Spencer Pratt as someone who sounds exactly like an abusive husband. Though Darlene Egelhoff never uses those words, she definitely uses the terminology, describing how Spencer has isolated Heidi from all of her friends and family, and how she thinks Spencer may have drugged Heidi to get her to marry him.
"He's manipulative and seems to have power over Heidi," Darlene Egelhoff, 46, told Us in an exclusive interview from her home in Crested Butte, Colorado the day after Montag, 22, blew off Thanksgiving with her family to stay with Pratt in Cabo San Lucas., the site of her Nov. 20 elopement. "I would like to see a blood test from Mexico. It wouldn't surprise me if he had her drugged

"…Spencer has tried to cut everyone out of her life," Egelhoff tells Us. "I've been honest with Heidi, and it's caused our relationship to decline. I'm more devastated about that than the marriage, because I'm confident the marriage won't work out."

Egelhoff – who divorced Montag's dad when she was just 3 and admits she rushed into things too – says they used to be inseparable.

"She was my Velcro, always attached to me," says Egelhoff. "I want the best for my daughter – and he's definitely not it. I think Spencer wants to possess Heidi more than marry her." So how long does she give their marriage? "Six months," she says. "I think it's the biggest mistake Heidi's ever made," Egelhoff adds.
[From Us Weekly]
The fact that Heidi and her mom used to be "inseparable" may indicate that Heidi is clingy and will take anyone that makes her feel safe. Spencer has been described as incredibly controlling by just about everyone that's ever talked about him. In fact I have yet to hear anyone say one good thing about him. The guy has such anger management issues and just seems so all-out diabolical that it's hard not to wonder if he's capable of really bad things.
Hopefully Heidi and Spencer will pull an Eddie Murphy/Tracy Edmonds and choose not to make the wedding legal.
Here's Heidi & Spencer at The "Road To A Cure" Gala in LA last night. Images thanks to Fame.