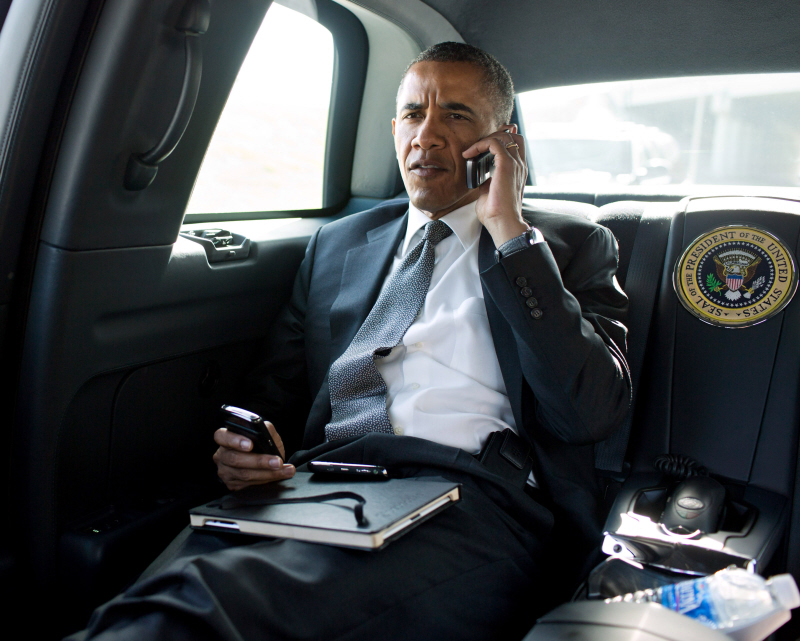 A few days ago, Women's Wear Daily (WWD) broke the epic political news that Pres. Barack Obama had given an exclusive interview to… Glamour Magazine! The editor-in-chief of Glamour, Cindi Leive, had flown to Portland, Oregon in the middle of Obama's campaigning to interview the president herself. This, of course, is the biggest, most gigantic political scandal ever. Conservatives and Washington media types ("media elites," I almost wrote) are really angry that the leader of the free world would sit down with a glossy fashion magazine! And I'm sure they were equally pissed off when George W. Bush sat down for an interview with Glamour in 2008.
GLAMOUR GETS TIME WITH O: Add Glamour magazine to the list of nonpolitical publications that have scored an interview with President Barack Obama.

Editor in chief Cindi Leive flew to Portland, Ore., last month to sit down with the President for an interview that will appear in the magazine's November issue. It is not the first time Obama has sat down with Glamour — he did so in 2008, along with John McCain — but it is his first time as a sitting president.

A woman's magazine like Glamour would not traditionally be in play for an interview with the President — first ladies have been more their turf — but agreeing to the interview is a mark of changing media strategies. The Obama campaign has recently been exploring alternative news outlets to press their message — ESPN Magazine, People magazine and Entertainment Tonight have all scored interviews, much to the dismay of the White House press corps, who have not enjoyed the usual privilege of questioning the President since Aug. 19. Stephanie Cutter, a spokeswoman for the campaign, described these outlets as being "equally important" to traditional political media.

Glamour pitched them on a big audience, said Washington editor Linda Kramer Jenning. "There's a lot of attention being paid to young, women voters," Jenning said. "That's the calling card that opens the door." It took five months to lock down some face time.

Jenning said Leive asked the President about women's health care, among other topics, even though the interview took place before the recent uproar over the antediluvian comments about rape by Missouri congressman Todd Akin.

The Obama interview is not the extent of Glamour's political coverage. Like other magazines, it is sending staffers to report from both political conventions, with the Republicans beginning [this week]. All and all, 15,000 credentialed media are expected at each event. Tina Brown buddy Martin Amis is traveling to Tampa as part of Newsweek's six-person team to cover the RNC; the same number is at the DNC, minus the novelist. Esquire is sending five staffers to Tampa and four to Charlotte to report for both its political blog and the magazine; contributing editor Charles Pierce is working both events, while writer at large Tom Junod is going only to Charlotte. GQ is sending a team of four, including senior editor Mark Lotto. Marie Claire editor in chief Joanna Coles is moderating a panel — on women's leadership, natch — and Seventeen has asked six teenagers to blog for its relaunched Electionista blog.

Jenning, who's been covering the conventions for Glamour for four years, wants to share with the magazine's readers "what it's like to be there." Sometimes, she's also just looking at the fashion. "There are more pearls at the Republican convention."
On one side, I can see why the White House press corps would be pissed off that Obama isn't giving them enough access (during an election cycle, which seems weird) all while reaching out beyond the Washington "echo chamber" to less political media outlets. But the bulk of the criticism is ridiculous, sexist and hypocritical, in my opinion – why wouldn't the POTUS (any POTUS) want to reach out and speak directly to women? Sure, the president should give interviews with Meet the Press and Face the Nation and 60 Minutes. But I think it's smart for Pres. Obama (and any politician) to reach beyond the traditional news outlets. Glamour Mag has an average circulation of 2.3 million, and my guess is that not many of those women watch Meet the Press (no disrespect, I haven't watched Meet the Press in a few years too). And Pres. Obama has made it clear that he's actively seeking the women's vote. Why NOT give interviews to fashion, health and beauty magazines? Or, put another way, why isn't Mitt Romney also giving interviews to women's magazines? Or is Romney content to let Todd "Legitimate Rape Won't Get A Lady Pregnant" Akin speak for the GOP's platform on women's issues?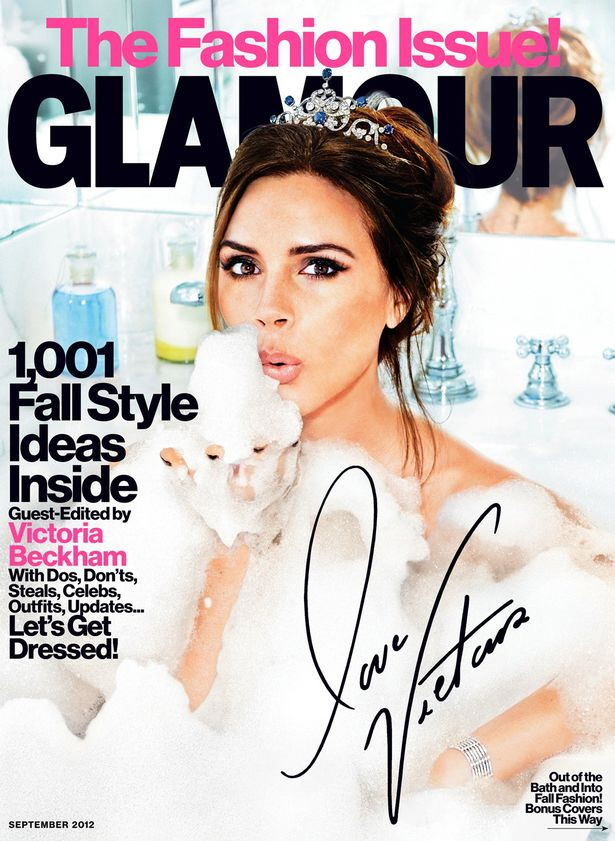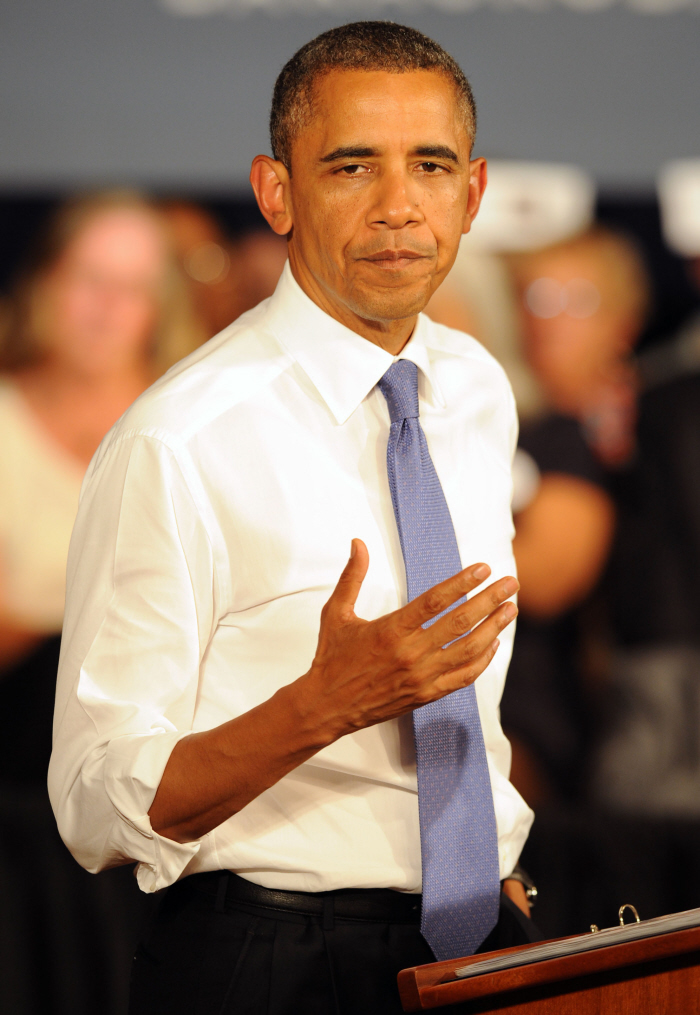 Photos courtesy of WENN.