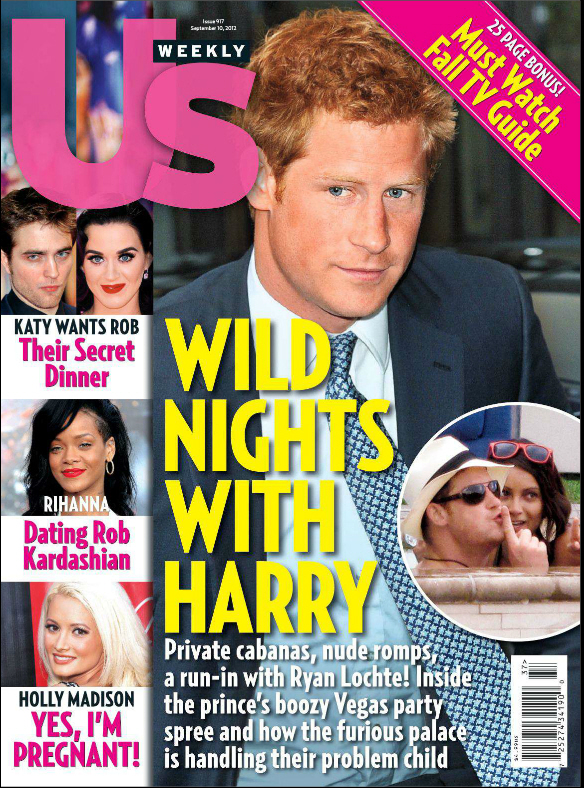 People Magazine and Us Weekly put Prince Harry and Royal Jewel-gate on their respective covers this week. People's headline is "The Naughty Prince" with a smiling, happy Harry. Us Weekly's cover is "Wild Nights With Harry" with a photo of Harry looking half-serious, but giving a mischievous side-eye. People Mag's story seems to be the more boring, royal propaganda-y one – no accusations of cocaine, no sources contemplating the "What if?" of a possible sex tape. Instead, People's story seems more like "the Palace trying to clean up Harry's mess." A Palace source tells People, "He didn't do anything unlawful. What he did was entirely his own business." Meanwhile, Us Weekly actually did some digging and came up with some new info. Highlights from Us Weekly's Prince Harry story [via the print edition]:
*A royal source says, "The trip was like The Hangover. Only without the monkey." Har har.
*On Harry's "secret" Facebook account (under the name "Spike Wells"), Harry used to post ginger jokes. No more, though, because Harry shut it down.
*The royal source: "The Queen warned him, 'Please don't end up an embarrassment.'"
*Before Vegas, Harry was at Necker Island (Richard Branson's private island) with Cressida Bonas. "The plan was just to sunbathe, swim and get drunk…" Which they did, with Harry "doling out kisses and sloppy hugs" because "Harry's a funny drunk, but he always seems a bit vulnerable."
*Harry has been thinking about Diana a lot lately, as we come up on the 15th anniversary of her death (on August 31). A source says, "His mum's been playing on his mind in recent weeks."
*During the Necker trip, Cressida and Harry "became closer" and made plans to spend more time with each other.
*After Necker, Harry went with his dude friends to Vegas. They scored a private cabana at club Surrender and Harry's friends "recruited 15 hot girls" to come party with Harry… in his private suite at the Wynn. One of Harry's friends suggested "strip billiards" and "Harry was eager."
*The girl in the Royal Jewel photos is described by the insider as a girl "with blondish hair, a nice face and body. Harry only had trunks, so he got naked first." When the girl lost her clothes, "Harry tried to cover her up with his body. In the photos, he was trying to be a gentleman!"
*According to one of the girls partying with Harry, he "had two things in his sights: vodka and women." Another female source adds, "He was naked for a long time at the party . . . He didn't seem to care what he did."
*This might have been Harry's master plan all along. A source tells Us Weekly that Harry has been making a case for redeployment to Afghanistan as soon as possible, but the palace had been worried that it was too dangerous. The source says, "By going all out, Harry knew there would be repercussions. He's definitely going now. The royal family will want to redeem his image. This sort of move is very clever."
First of all, did you catch how many excuses there were? He was thinking about his mom! He has a girlfriend! He was merely covering up a fair gentlewoman so her bits and pieces would not show up on the intertubes! But my favorite excuse/theory is that this was Harry's plan all along because he wanted to go back to Afghanistan. Now, I do think that Harry was and is eager to redeploy, and I do think that the Palace wasn't happy with that idea, and that now they are. But I just don't think Harry is capable of making such a convoluted plan in which his ginger crack became an international story/joke.
And yes, I totally want to hang out with Drunk Harry. Drunk Harry sounds like a total charmer. Sloppy hugs and kisses and vulnerability? *sigh*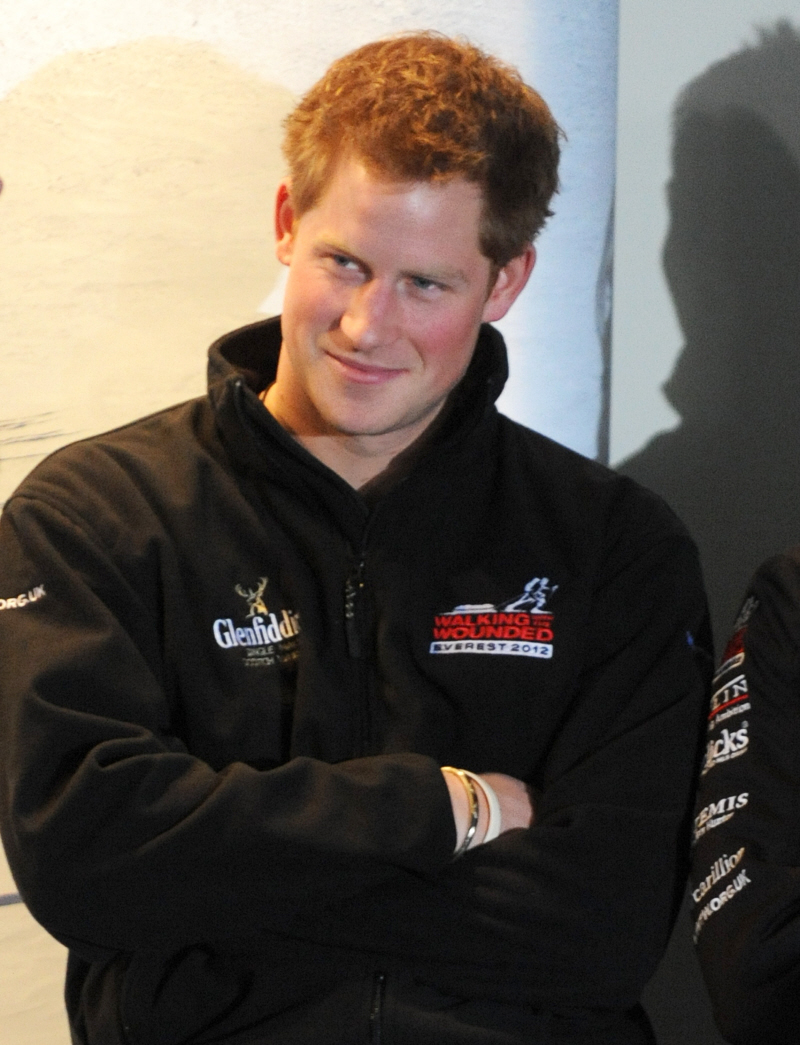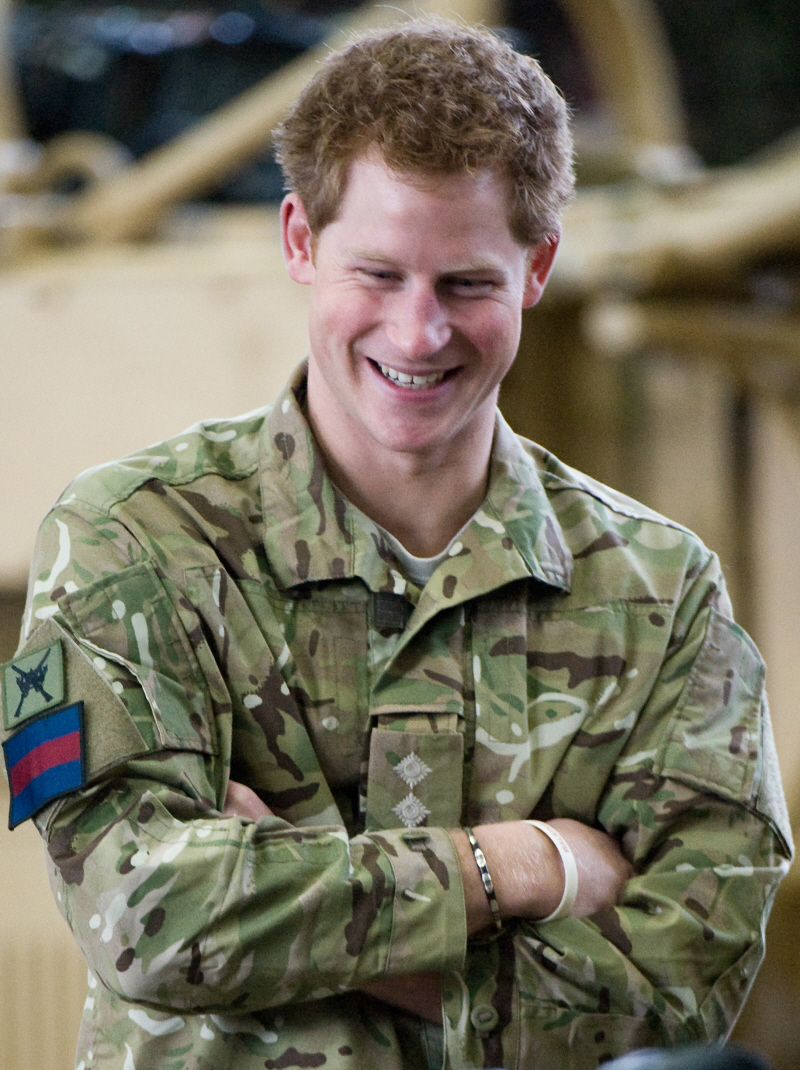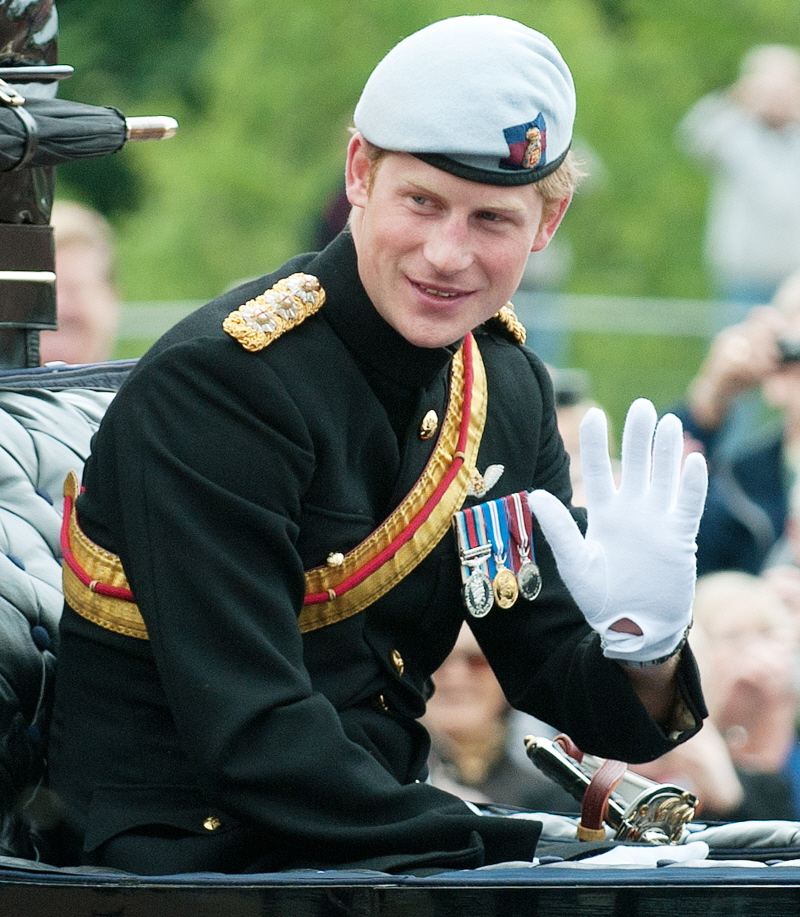 Photos courtesy of WENN.