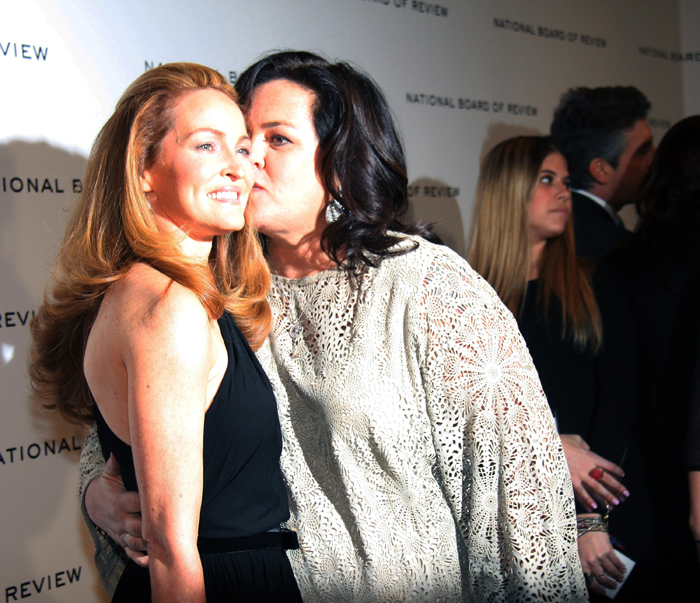 Just a couple of short days ago, the news broke that Rosie O'Donnell and her girlfriend, Michelle Rounds, had gone ahead and tied the knot a few months ago. Prior to that announcement, we learned that not only did Rosie recently suffer from a severe heart attack (the type that she says her doctors described as "the Widow maker") but also that Michelle has been diagnosed with desmoid tumors. In light of Michelle's condition, she and Rosie decided that they would get married before Michelle had to undergo surgery. Sounds very committed and romantic, right? Well, Rosie didn't let her feelings get in the way of springing a prenuptual agreement on Michelle in the days leading up to the wedding. The essence of the agreement — if Michelle ever cheats on Rosie, she'll get nothing in the event of a divorce: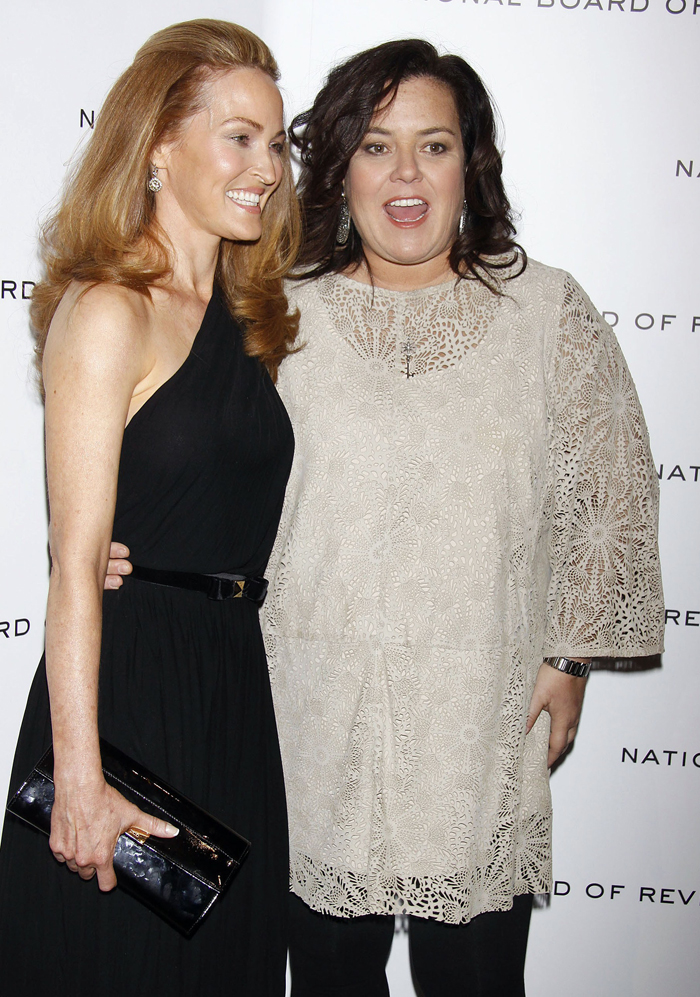 Before their secret rush wedding in June, Rosie O'Donnell subjected her new bride Michelle Rounds to eight months of grueling prenuptial negotiations – and she'll get nothing if she cheats, Page Six can exclusively reveal.

Sources say O'Donnell, 50, was so tough in the talks that they didn't get the prenup signed until hours before the intimate June 9 wedding, which was held in front of just a few people at O'Donnell's home in Nyack.

While comedienne and talk-show host O'Donnell has been "extremely generous to Michelle in the prenup," sources say, her 40-year-old bride "gets nothing if she cheats." Lawyers for the pair had been in talks over the agreement since they were engaged last December.

The couple, who had planned to marry in August, brought the wedding forward after Rounds was diagnosed with rare desmoid tumors, also known as aggressive fibromatosis, in June. She had surgery June 14. Meanwhile O'Donnell has also had health issues. She revealed Aug. 20 that she recently suffered a heart attack.

Our source added, "Both women have health issues, but the prenup negotiations were pretty fraught in the days before the wedding. Rosie just wanted to get it signed under her terms. She wasn't in the mood to make any compromises. Despite this, Rosie and Michelle truly love each other, and they wanted to marry before Michelle underwent surgery," the source said.

Rounds has gone through several gastrointestinal operations to remove the tumors and is now recovering at home with O'Donnell. They are expected to have the wedding celebration later this year, when they are both feeling better.

"We married in private before her surgery, just the two of us," O'Donnell wrote this week on her blog. "When we're both well enough [we] will have the wedding of our dreams."
[From Page Six]
I can't really blame Rosie for including a cheating clause in the prenuptual agreement (which is already necessary due to Rosie's vast fortune), but it sounds like Michelle may have had an issue with Rosie's lack of trust on that issue if the agreement wasn't even signed until right before the wedding. Generally speaking, I would agree that cheating is one of the the worst things (other than abuse) that can happen in a marriage, and in most situations, it should be grounds to gain absolutely no monetary benefit in a divorce. However, I can also see how it would be difficult to put up with grumpy, abrasive Rosie for the entirety of one's life. All I have to say is this — Michelle must really love Rosie, and I hope they do last forever.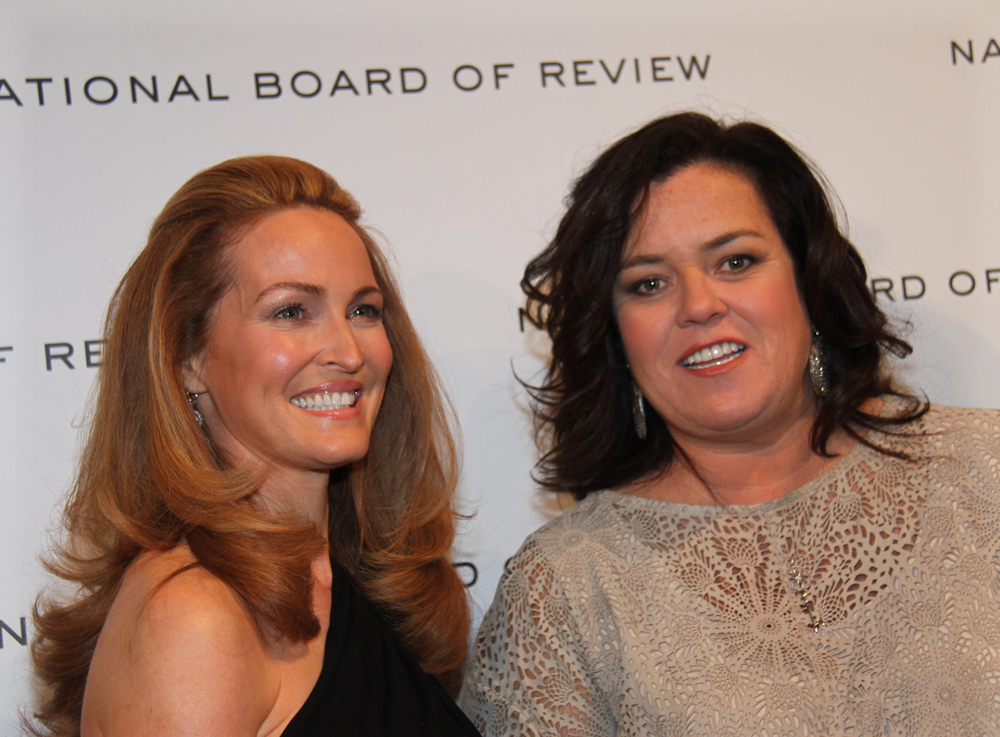 Photos courtesy of WENN