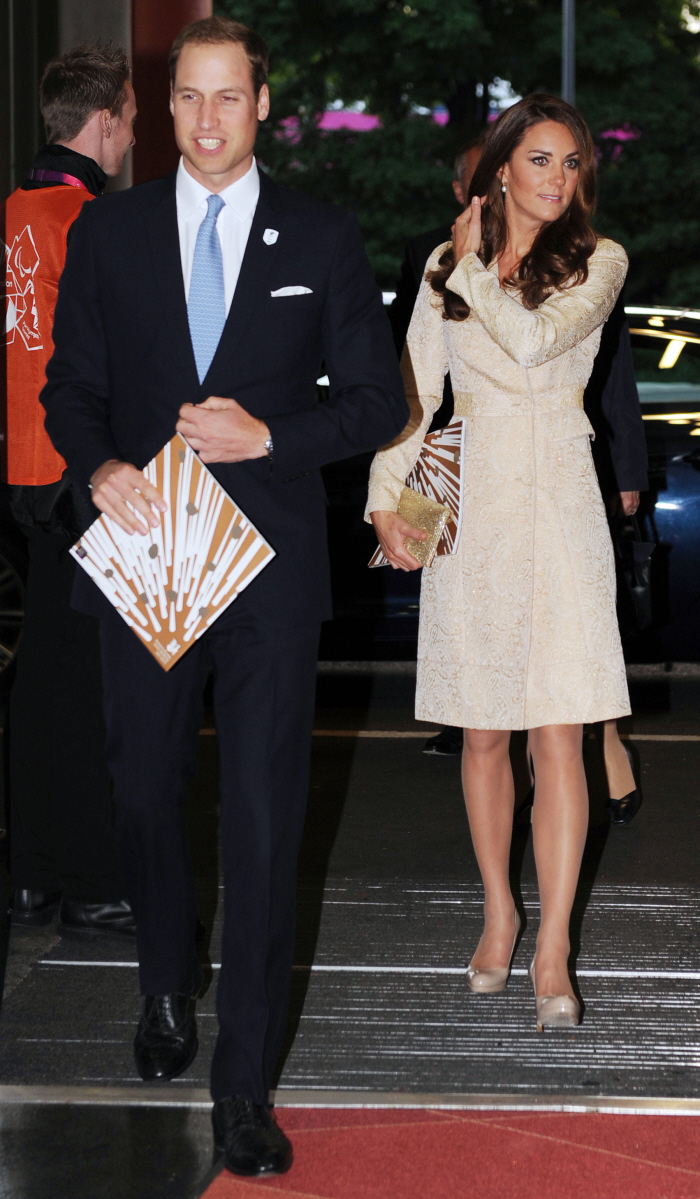 Here are some new photos of Prince William and Duchess Kate at the Opening Ceremony of the Paralympics last night. Lots of royals were in attendance at the event – The Queen came down from Scotland, Prince Edward, Princess Anne, and Edward's wife Sophie. Also seen in these photos, Will and Kate were seen seated close Prime Minister David Cameron and his wife Samantha.
As for what Kate was wearing… it's a frock made by a Danish label called "DAY Birger et Mikkelsen". It's basically a brocade, single-breasted coat dress that is years and years old. It's a significant repeat – Kate wore it publicly for the first time in 2006, to a wedding, and then she wore it again last year at Zara Phillips wedding too. Kate accessorized with her favorite nude LK Bennett heels and a Wilbur & Gussie clutch. You can read more about Kate's look here, at What Kate Wore. Personally, I'm not a huge fan of this coatdress, especially when you consider that it's been sitting in her closet for six years, and she's already worn it to two weddings. I know Kate is "thrifty" now (cough, cough), but this is kind of a budget look to repeat.
In other royal news, this week's tabloids are still trying to make this royal baby thing happen already:
It's baby making time! With the Queen's Diamond Jubilee out of the way, William and Kate have a plan. Read on! Kate Middleton has finally settled into her role as a princess and she's ready to produce an heir for her loving and understanding husband, Prince William. Will she and William finally have the time to make a baby?

"William and Kate are putting all their effort into having a baby," a member of the royal couple's social circle told Life & Style magazine. "They would love to be expecting by the end of the year." Royal duties delayed the couple's efforts to start a family sooner. The royal family didn't want anything to overshadow the Queen's Diamond Jubilee or the London Olympic games."

Now that their obligations to wave and smile are over, for the time being, the couple have hunkered down in their Wales beach cottage — alone and out of the public eye.

"She just wants to hide away in Wales — out of the glare and the spotlight — and get on with producing the future king or queen of England," the insider said. Here's hoping we hear little feet pattering across the palace floors soon
Well, babymaking is just going to have to wait, because Kate has pretty much let it be known that she will not gestate and make public appearances at the same time. Kate and William are headed for a week-long tour of Asia starting on September 11th, and then after that, I'm sure they'll settle in for a nice long vacation, then maybe some baby-making, and then don't expect to see a lot of Kate.
Will and Kate are also attending some events today at the Paralympics – you can see some nice photos of them at The Mail. Kate and Will take turns looking bored, but at one point, Kate laughs at something Will said. She's also sitting beside Lady Louisa Windsor, daughter of Prince Edward.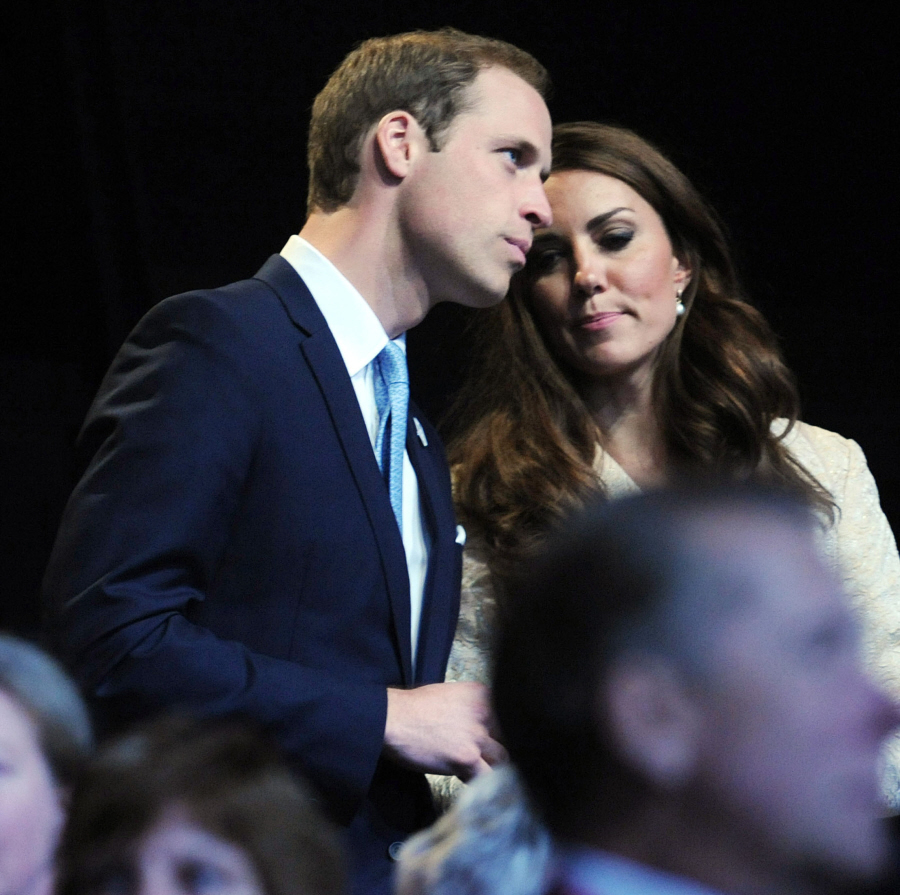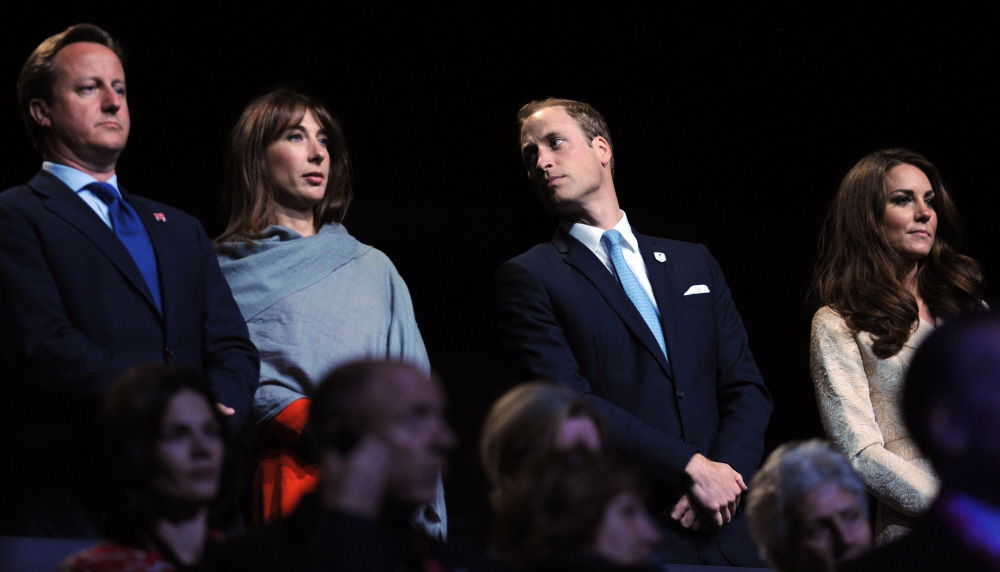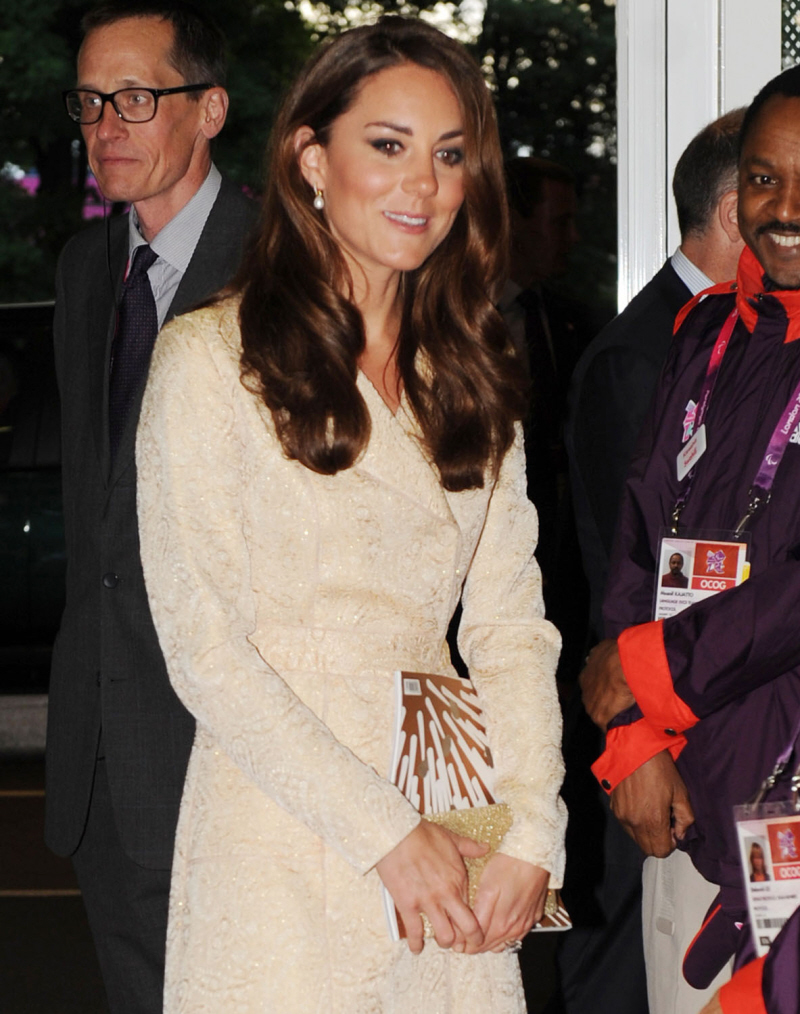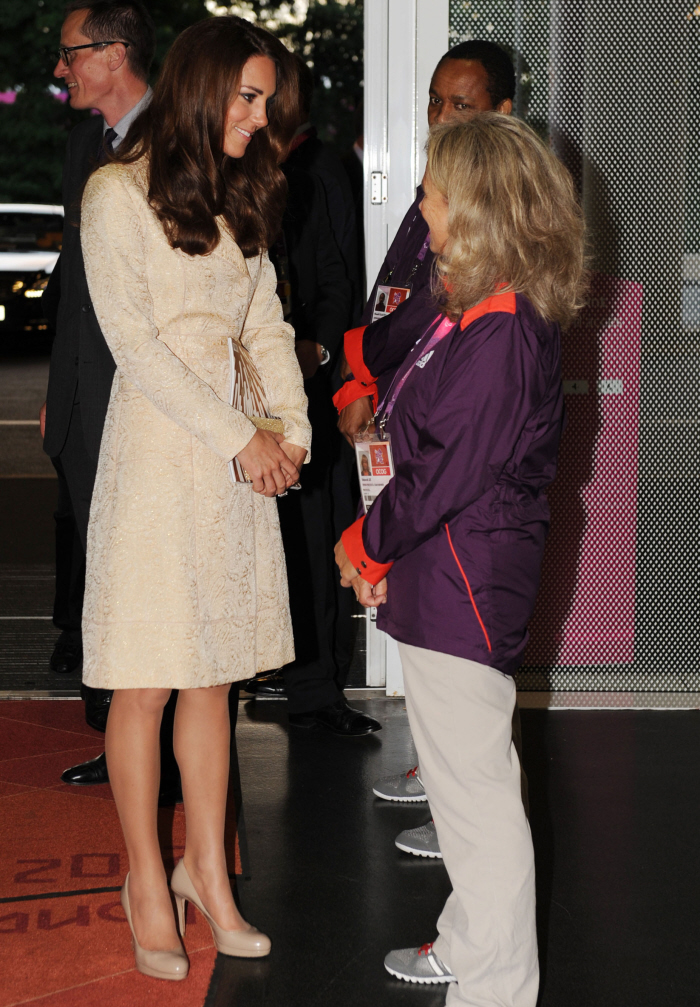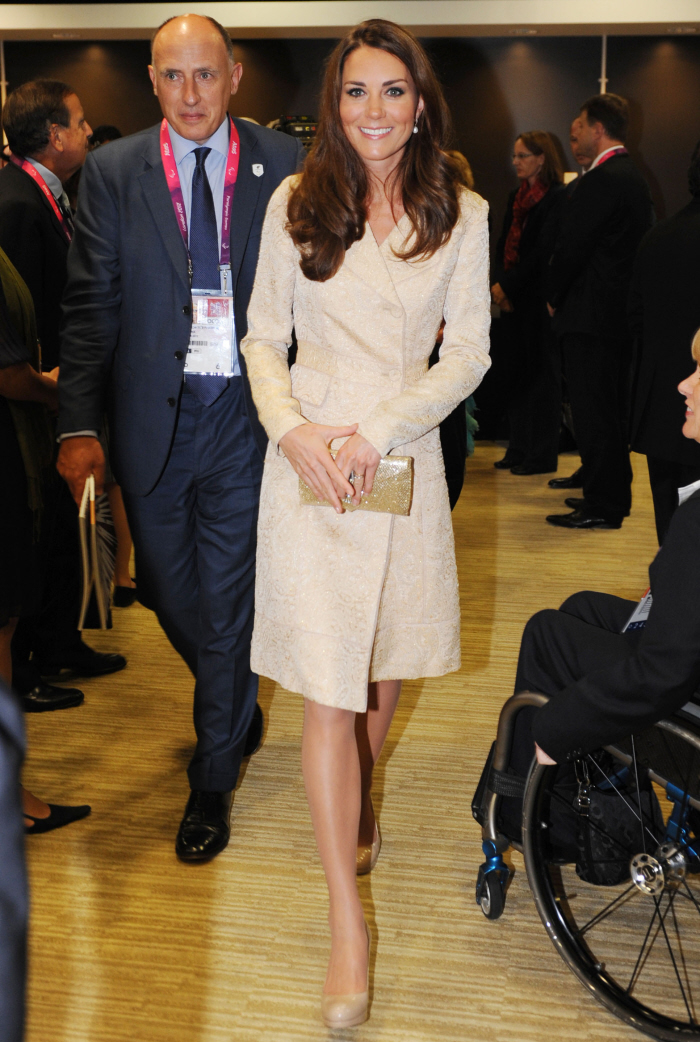 Photos courtesy of WENN.