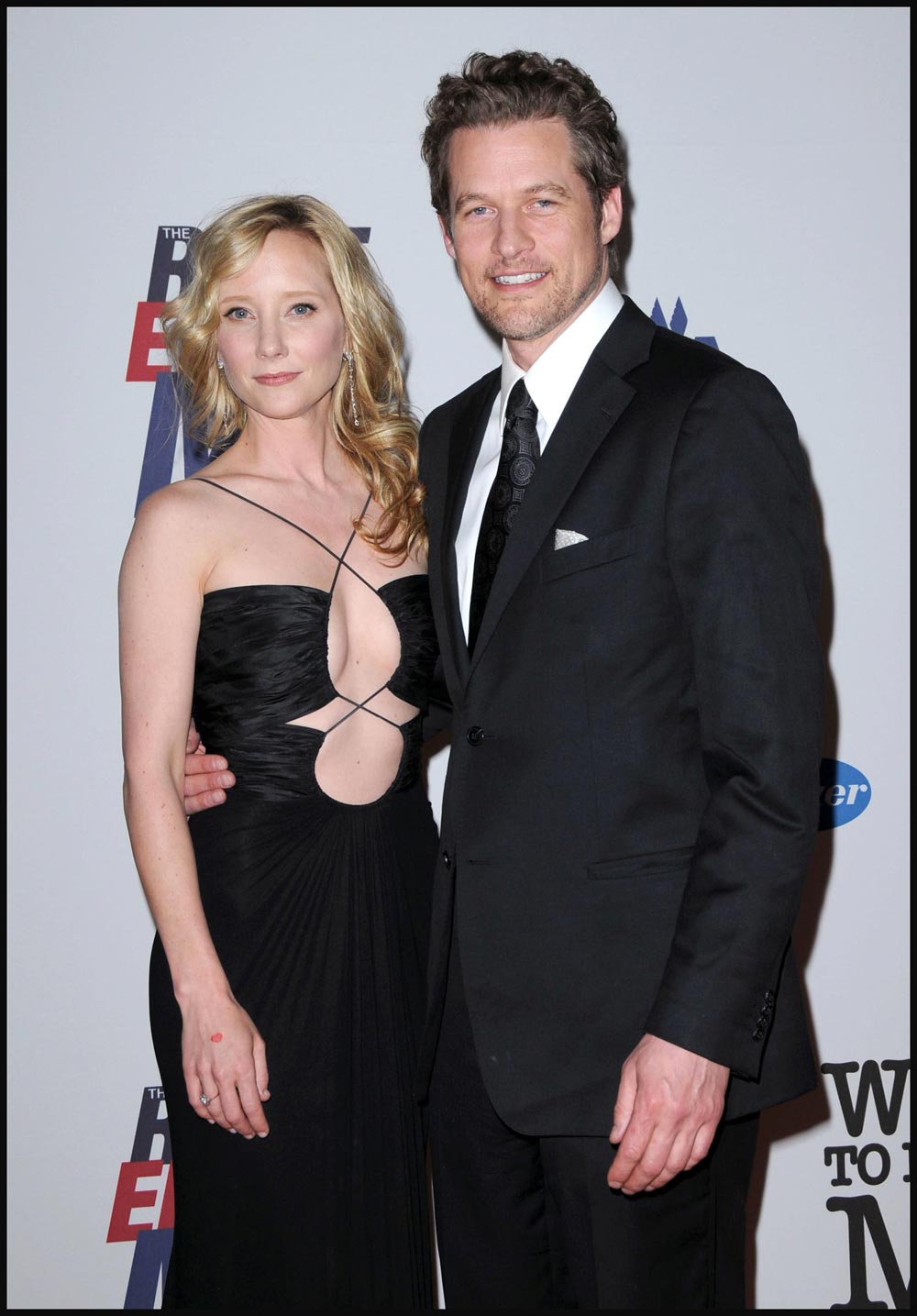 Anne Heche, 39, is pregnant by her former Men in Trees costar, James Tupper, 43. Tupper and Heche met on the set of the now-canceled ABC show in 2006 when they were both married to other partners. They divorced their respective partners in order to be together, with Heche's spring 2007 divorce garnering plenty of press as accusations were flung by both sides.
Anne's ex husband, Coley Laffoon, alleged that she was not a proper caregiver to their now six year old son, Homer, and that she was unable to meet his basic needs. Anne and her ex were granted 50/50 custody of the boy, who now must fly from LA to Vancouver to visit his mother on weekends twice a month.
It looks like Heche will have a chance to screw up another child considering that she's pregnant again. I'm surprised she's still with Tupper and despite this supposedly happy news I don't see them lasting. They both cheated on their partners to hook up together and there have been stories of them arguing loudly in public.
Heche and Tupper are said to be considering marriage, but there's the still the issue of Heche's divorce from her first husband, which isn't quite settled yet. Heche may also have to curtail her lifestyle if she wants to bring another child into the world. In May she claimed she could no longer afford to pay child support of nearly $15,000 a month to her ex because she couldn't find work. According to IMDB, Heche does have one film coming out, a "sex comedy" called Spread with Ashton Kutcher, and Tupper is working on a film as well. Now that their prospects have improved, it's as good a time as any to have a child.
Anne Heche and James Tupper are shown out shopping in Beverly Hills with Homer on 10/24/08. They are also shown at the Race to End MS on 5/2/08. Credit: WENN