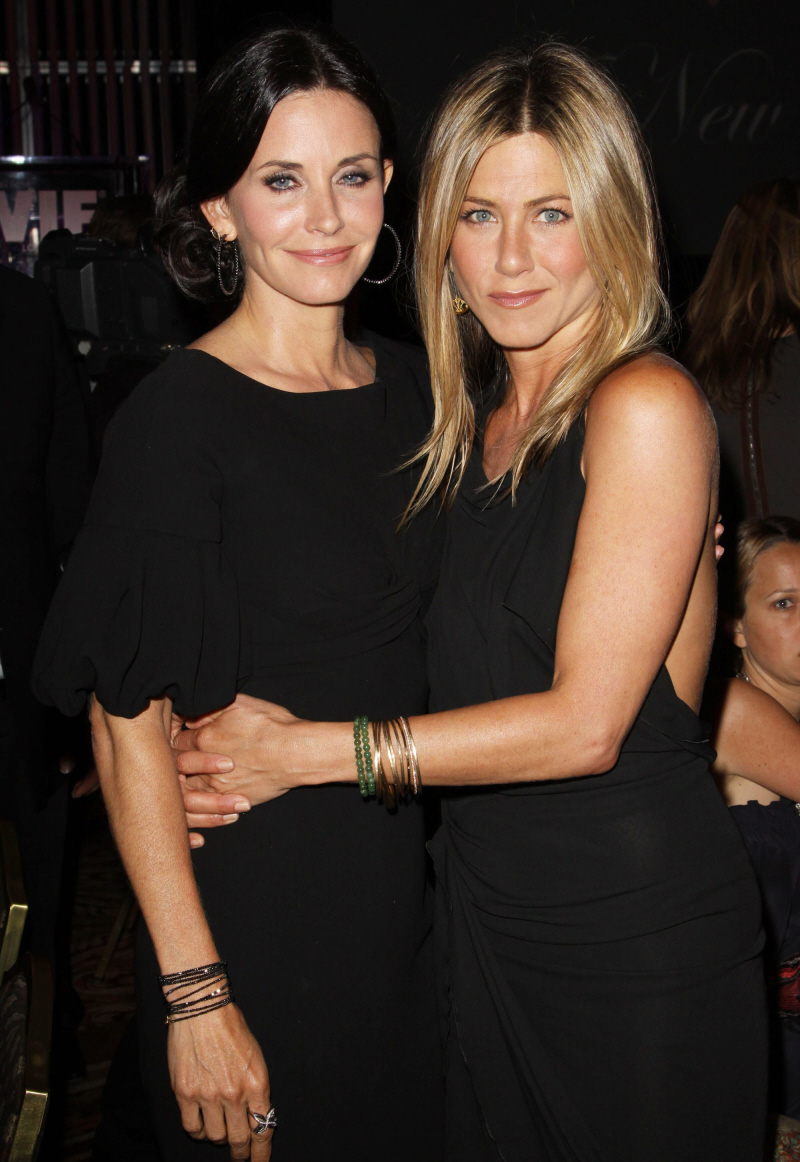 Last week, we discussed an Enquirer story in which Jennifer Aniston's mom was allegedly telling everyone that her daughter is finally knocked up, and THAT is why Jennifer and Justin Theroux were engaged (and preparing a quickie Mexican wedding). Well, E! News spoke to Jennifer's rep, who said: "It's all just another fabrication." So, once again – Jennifer is not pregnant. She's not planning a quickie Mexican wedding. Yet. Further proof that Jennifer is not knocked up: she's still drinking champagne!
The Sunset Tower Hotel holds a special place in Jennifer Aniston's heart. Fifteen months after the actress was first spotted dining at the West Hollywood hotspot with Justin Theroux, the Wanderlust costars returned to the hotel's Tower Bar to celebrate their recent engagement on August 27. The couple was joined by Aniston's longtime BFF and former Friends costar, Courteney Cox, 48.

Aniston had recently returned to L.A. during a break from filming We're the Millers in Wilmington, North Carolina, with Jason Sudeikis, 36, and Emma Roberts, 21.

During their get-together, once-wed Aniston, 43, "looked absolutely amazing," a source tells Us Weekly. "She was glowing."

According to an onlooker, waitstaff brought Aniston a gratis bottle of Dom Perignon champagne "to congratulate her on her engagement." The onlooker adds that the night "turned into a small celebration" and everyone seemed to be "in good spirits."

Fellow patrons that evening included Tom Ford, Tom Hanks, Rita Wilson, Amy Poehler and Seth Meyers.

Theroux has clearly won over Aniston's pals. On July 30 — shortly before he proposed — the Your Highness actor dined at Elio's restaurant in NYC with Aniston's confidants Cox and Laura Dern. (Cox's daughter, Coco, 8, and Dern's children, Ellery, 10, and Jay, 7, were also present.) "Everyone seemed to be having fun," a source told Us at their intimate dinner.

Theroux, who first met Aniston on the set of Tropic Thunder, popped the question on August 10, his 41st birthday. An Aniston insider recently told Us that the bride-to-be would love a "destination wedding, kind of like eloping with a few friends." Though no date is set, "There will be the feeling of a vacation, since that's their favorite thing to do."
So, she's glowing. Good for her. And I like that Jennifer seems tight with Courteney Cox again, after it seemed like they become estranged when Chelsea Handler was vying for the position of "Aniston's BFF." I really do wonder if Justin prefers friends like Courteney rather than spending time with Handler.
And I seriously can't believe we still haven't seen her ring! Damn it, Aniston. Show off your jewelry, girl.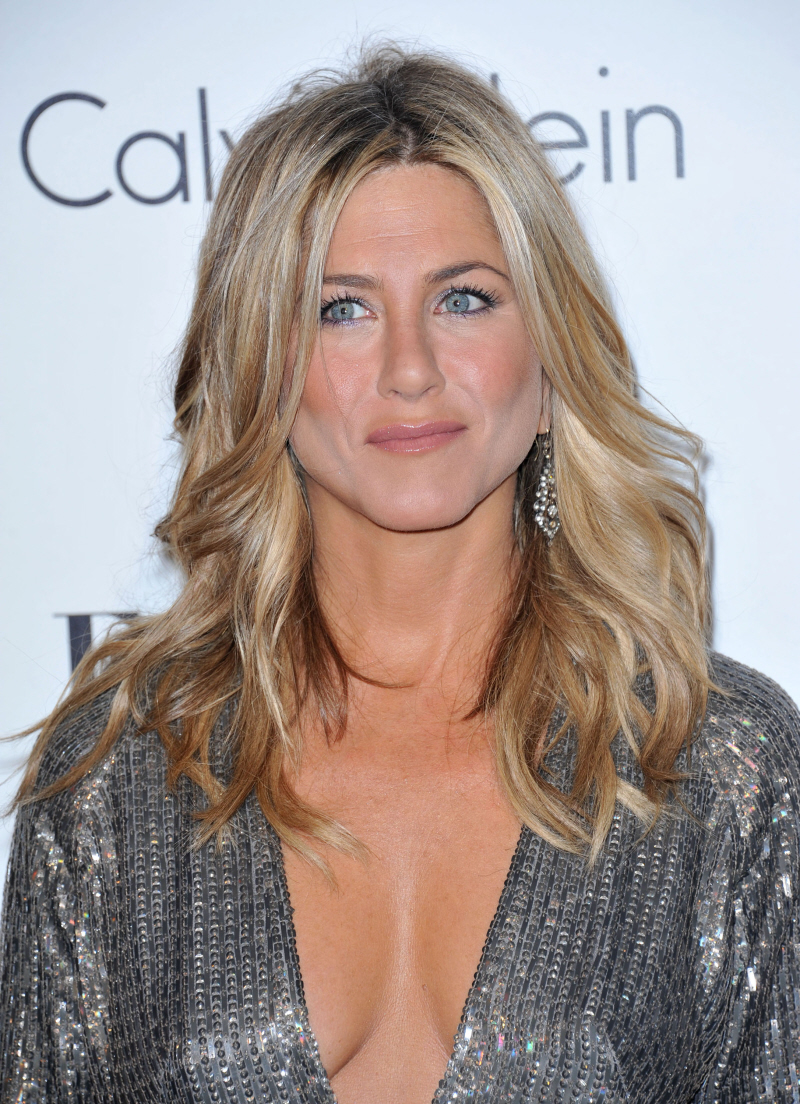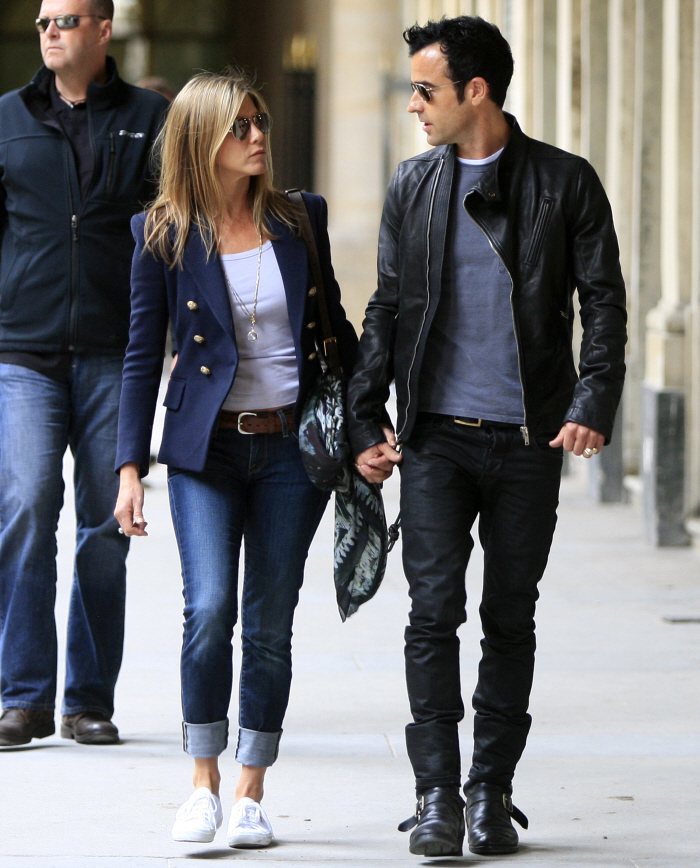 Photos courtesy of WENN.