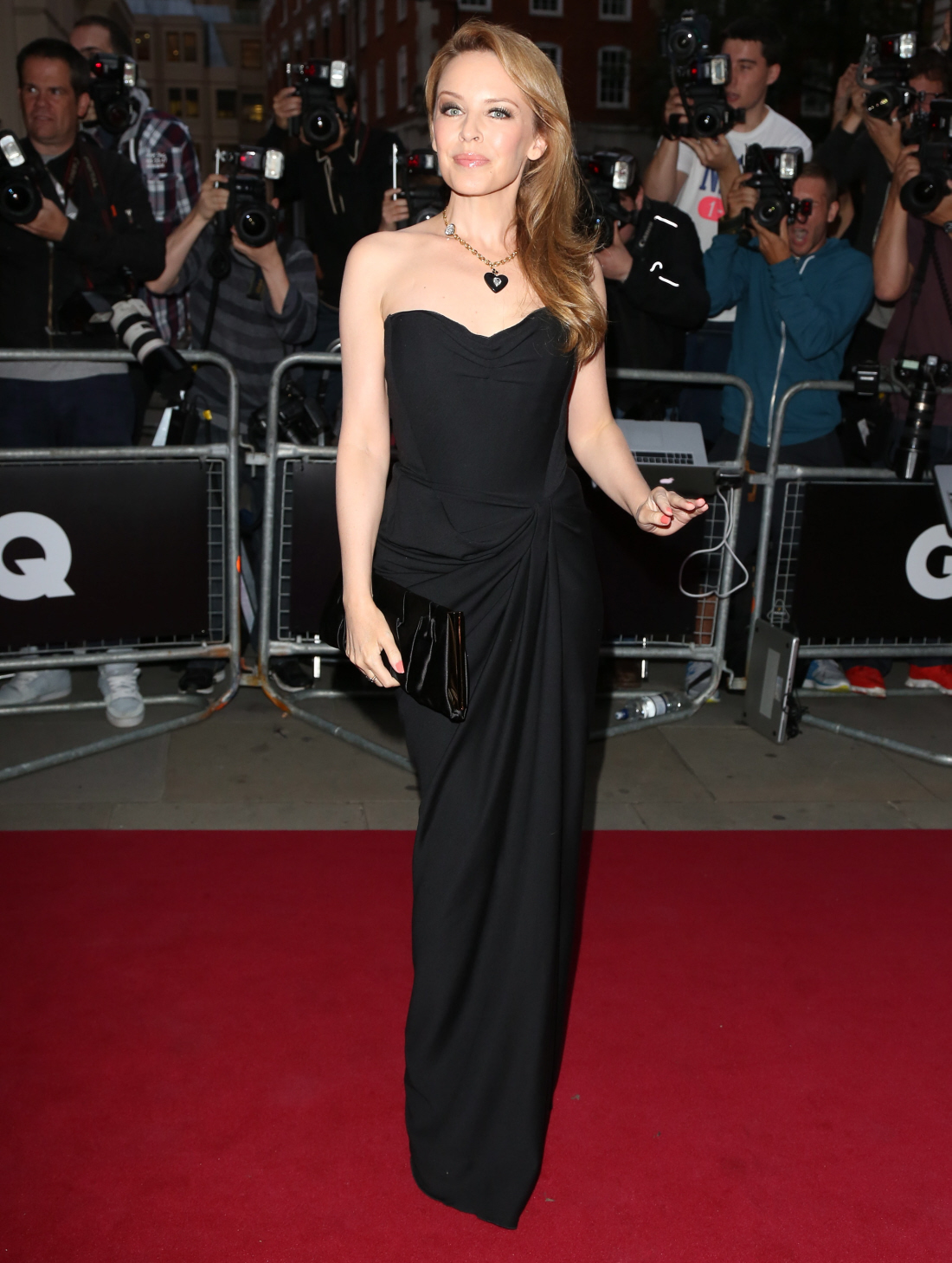 More photos from last night's GQ UK Men of the Year event in London. I covered the dudes of the event in a separate post. I was debating back and forth with myself as to who I should make the "lead girl," the one in the headline and the one I spent the most time discussing. While there were some notable celebrity women, no one really stood out one way or the other to me. So I'm making Kylie Minogue the headliner, just because I think she looks really, really great here. She's 44 years old, a cancer survivor and she's spent too much time over the past few years looking like a Botoxed wreck. This is the most "natural" I've seen her look in a while – and I love the simplicity of her black gown too. She wins "best dressed" for me.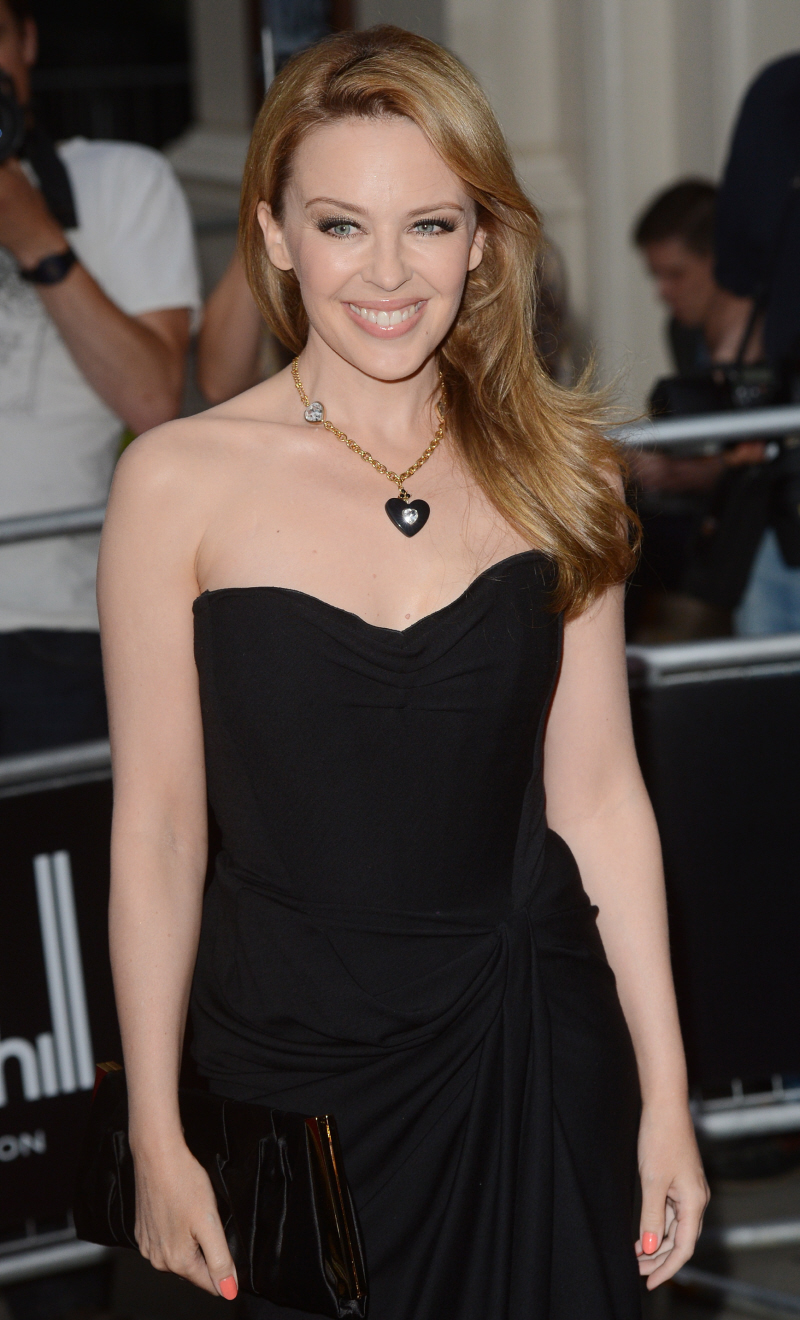 More photos… don't hate me, but I kind of love the way Jessie J looks here. I like that she dared to do a covered-up and sophisticated look. It works on her – but it also makes her look a lot older.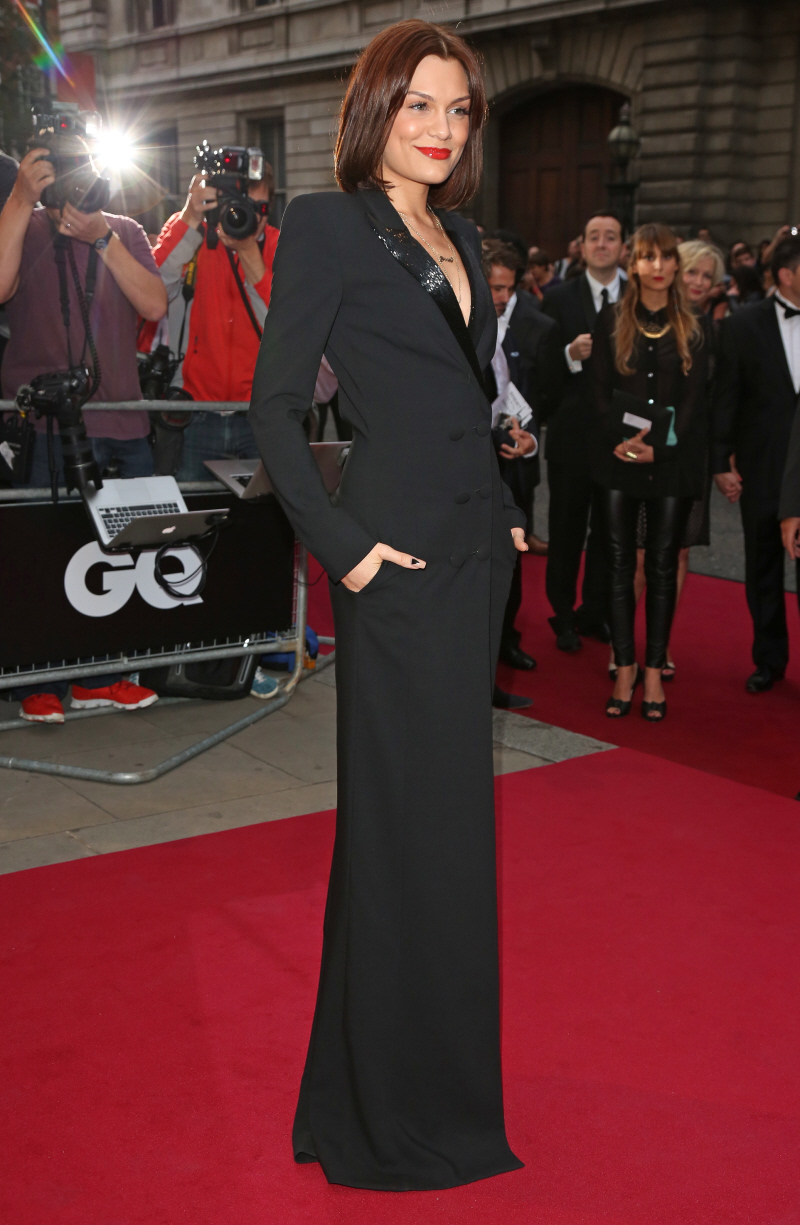 Lara Stone… she looks good, I think. Something's different? Is it her hair?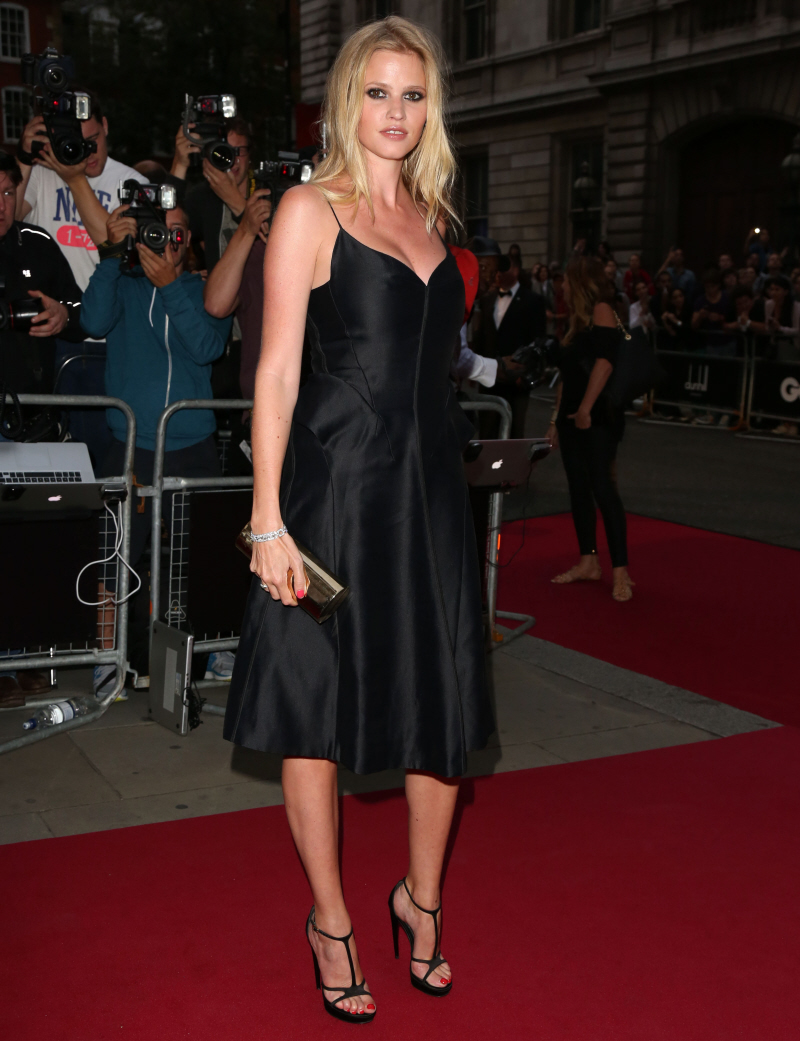 Olivia Munn in Armani. Bridesmaid. Pageant queen.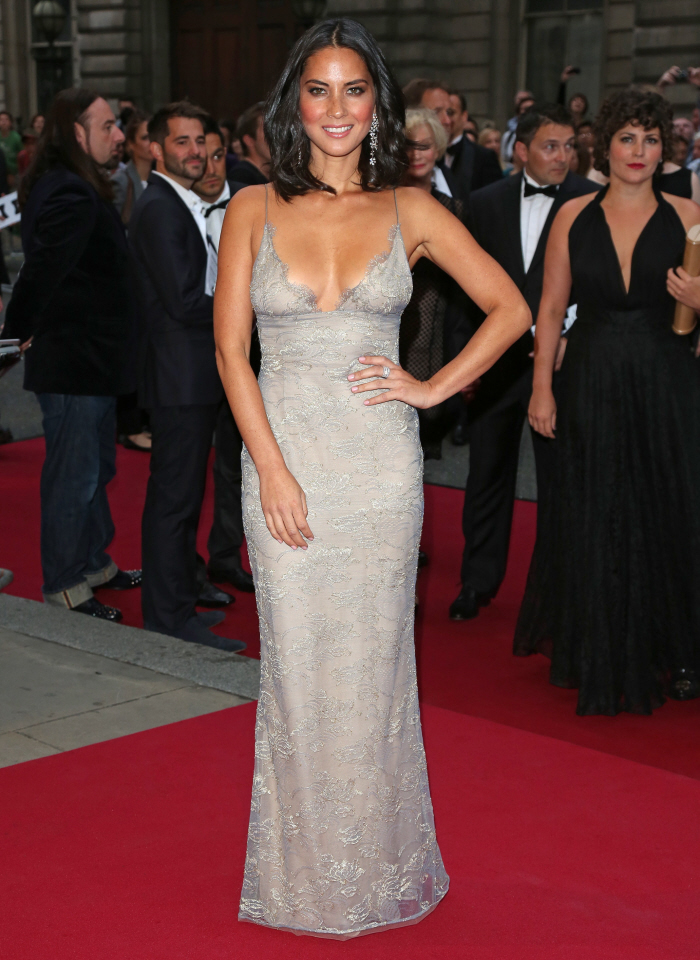 Stella McCartney dresses herself in her own awful designs. And this is how she looks in her sad little onesie. Why do women let Stella design for them?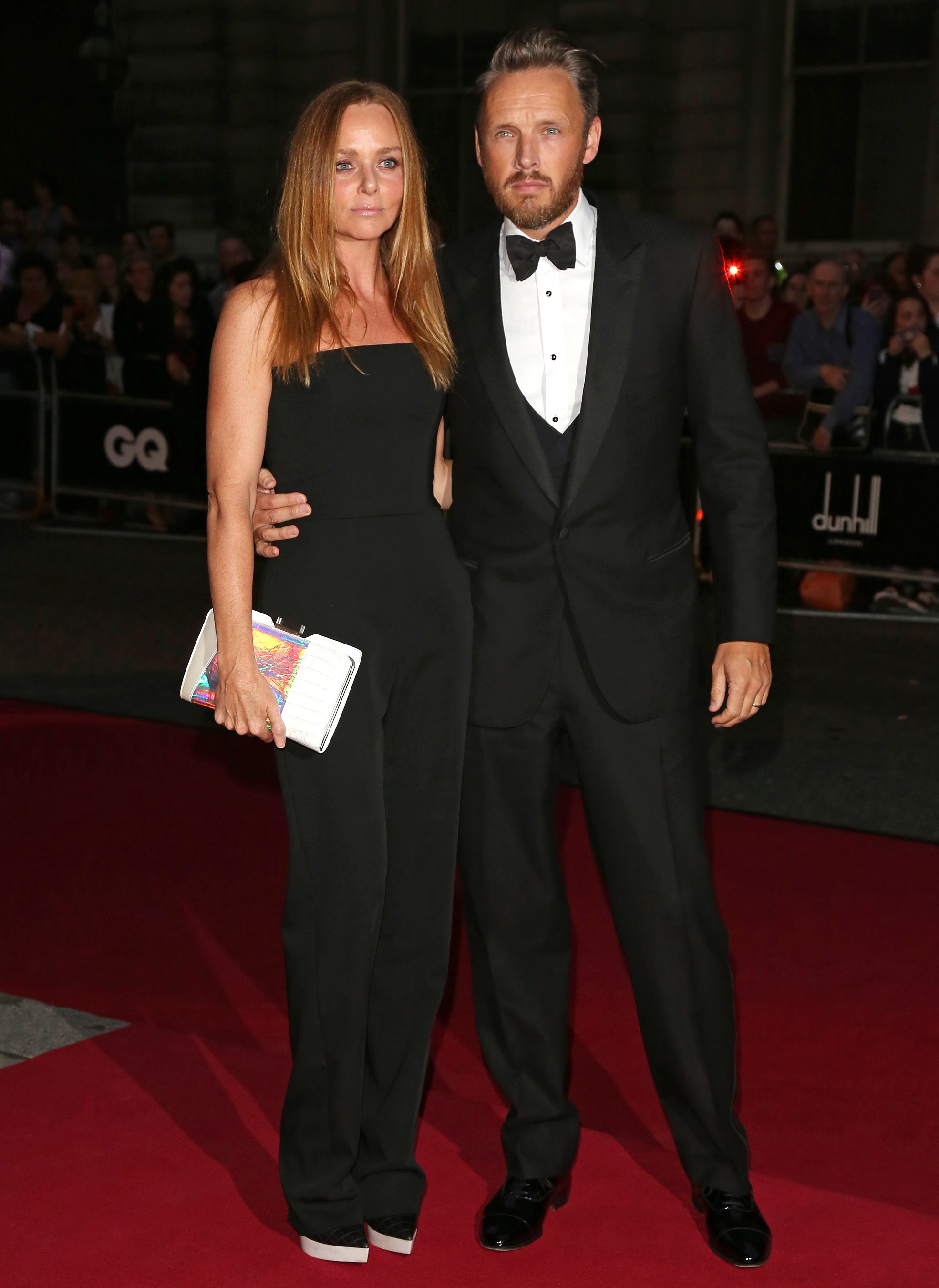 Kelly Brook is showing everyone an example of a "fashion don't" for the large busted. Don't do this, seriously, if you're top-heavy.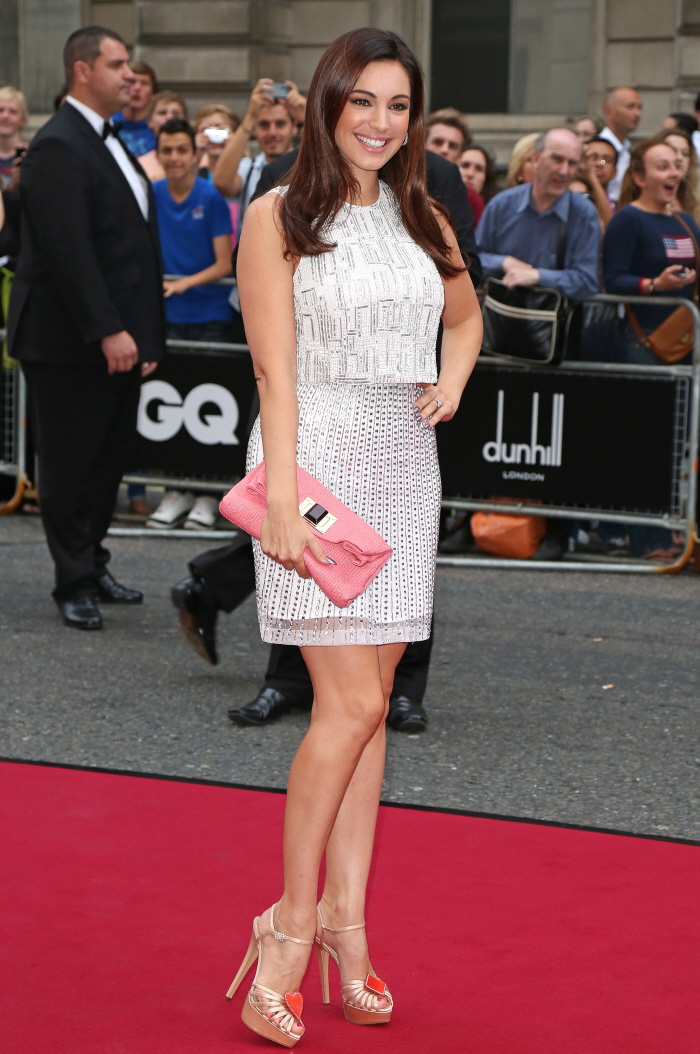 Alison Brie looks fantastic. Great color on her.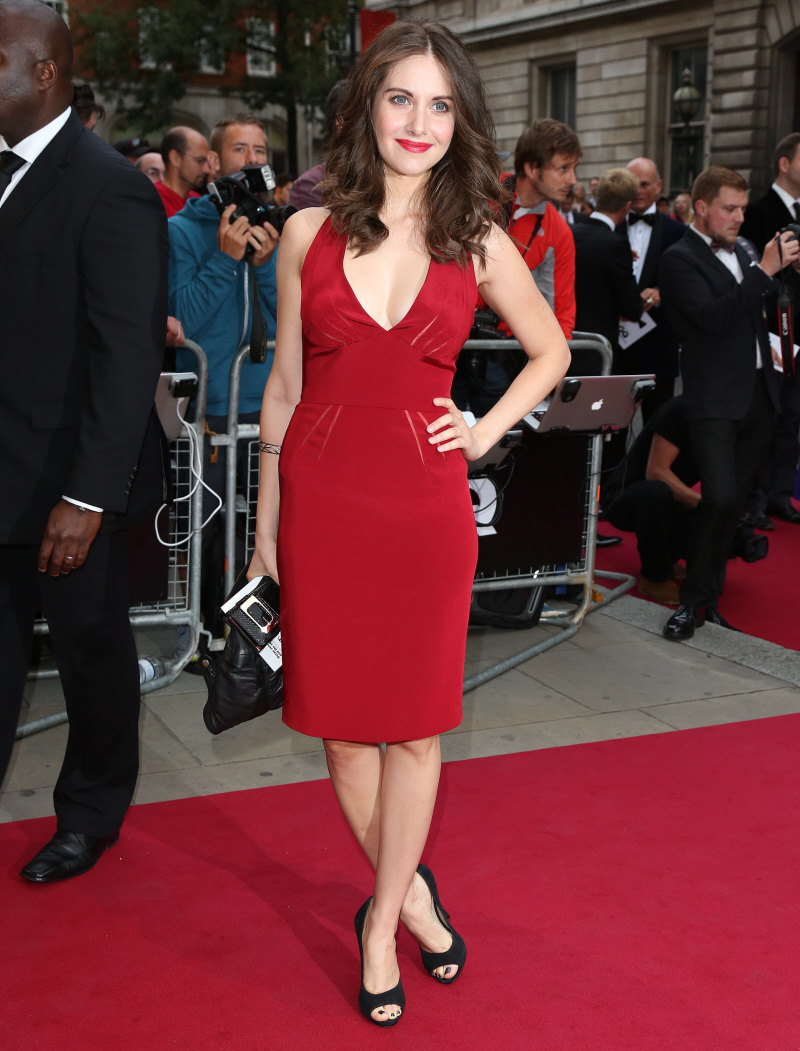 Elisabeth Moss's blonde is looking better. Who knew she would look so good in coral?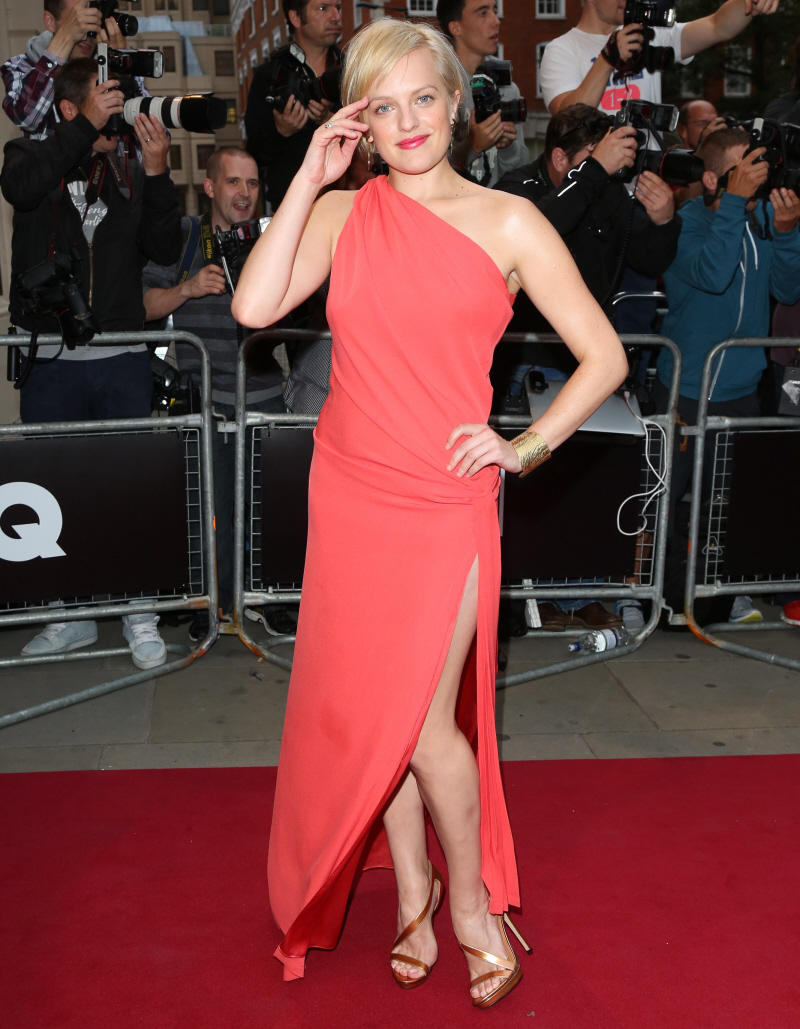 Lana del Rey in a minimalist wedding dress. If someone actually wore this to their wedding, I would love it. I don't care for it on this red carpet, though.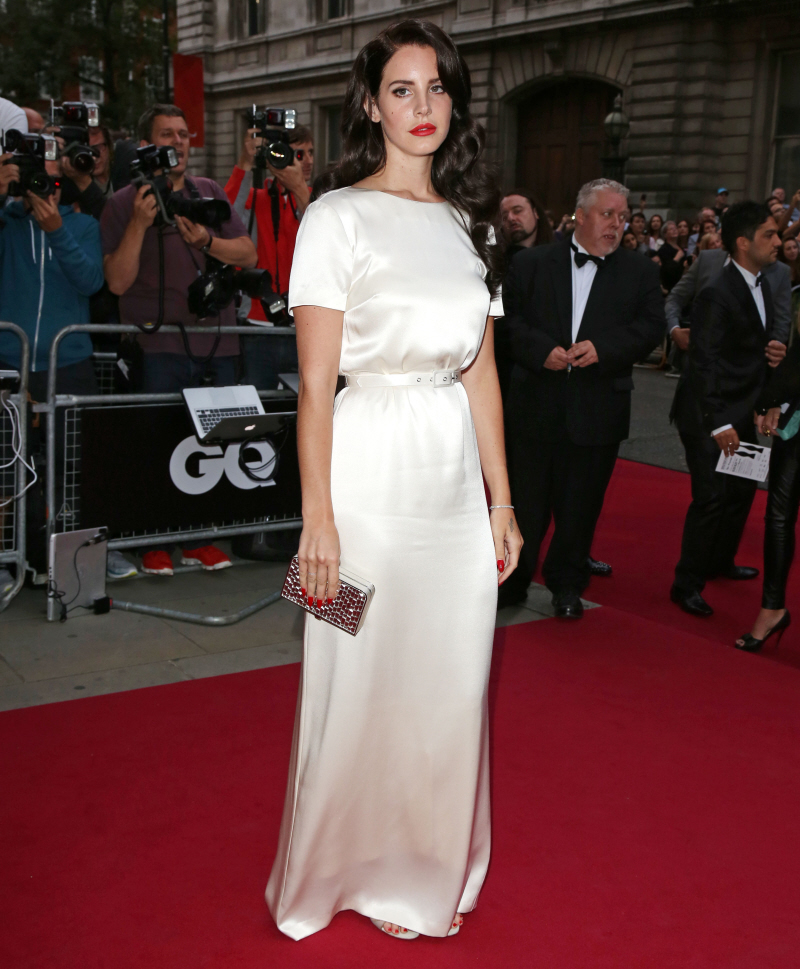 Photos courtesy of WENN.