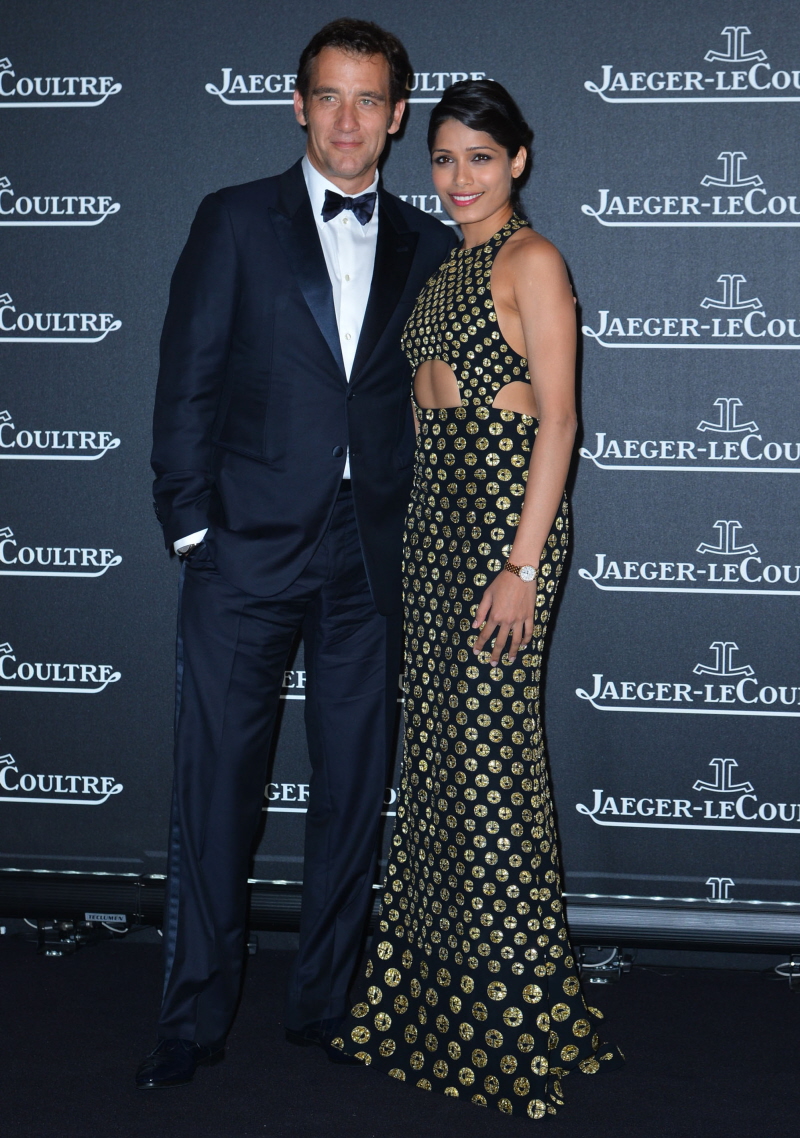 As a half-Indian girl, I can't even tell you what these photos of Clive Owen and my Indian-girl-avatar Freida Pinto are doing to me. THEY ARE AWESOME. Freida is even looking at Clive like, "Damn. Okay, I get it. Act cool, girl. Just brush up against him a little bit." The Clive Dong's magic is hypnotizing poor Freida. And if I'm not mistaken, Clive looks like he might be preparing to write Freida a dirty letter. "From the Desk of Clive Owen: Would you like to bang me, darling Freida?" I know, I know – Clive is happily married, etc. But just give me this, okay? He might be into Indian girls. Please?
Anyway, these photos are from last night's Jaeger LeCoultre Event at the Venice Film Festival. I think Clive reps the brand, and Freida was probably paid to be there too. Can you even imagine being PAID to stand next to Clive Owen with his arm draped around you? *dies*
As for Freida's dress – it's Alexander McQueen. I don't know if it's old McQueen (like, it was actually designed by McQueen?) or if it's Sarah Burton for McQueen. My guess is that it's Burton for McQueen – I'm guessing that because I really dislike the gown, and it doesn't look like McQueen's vision. It would have been more interesting if it was just a straight-forward gown with no cutouts, I think. The cutouts make it "unique" but they look rather déclassé in general.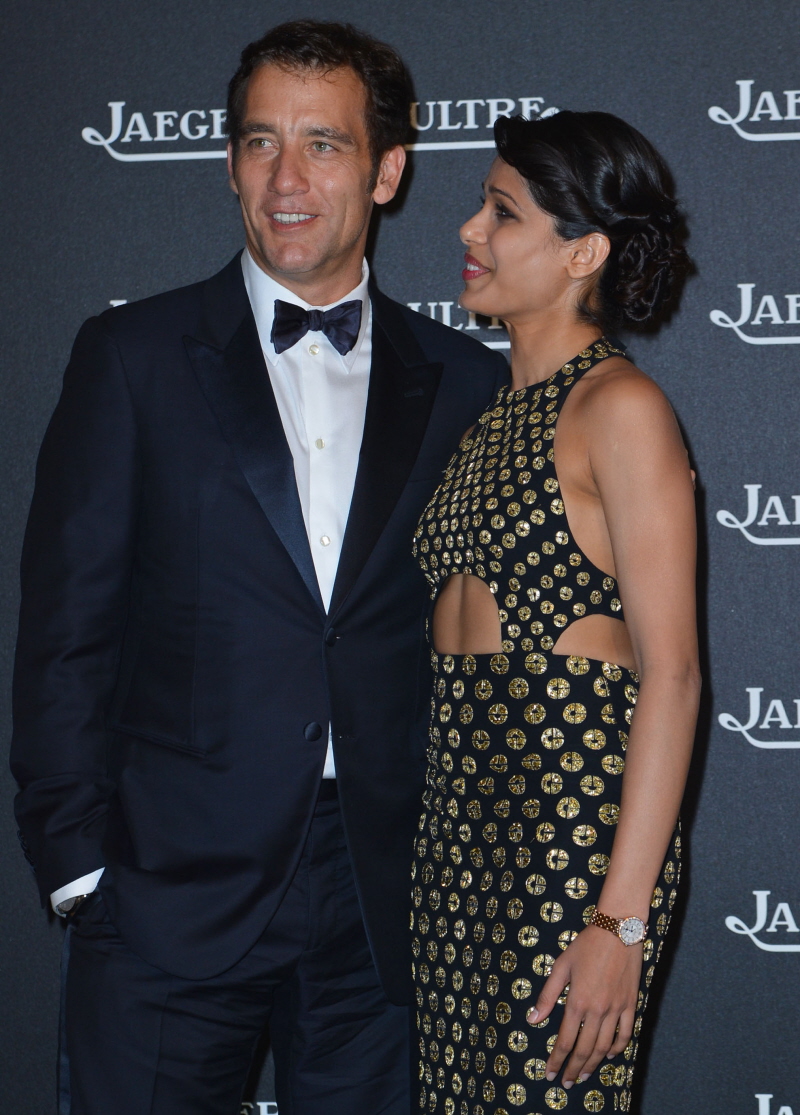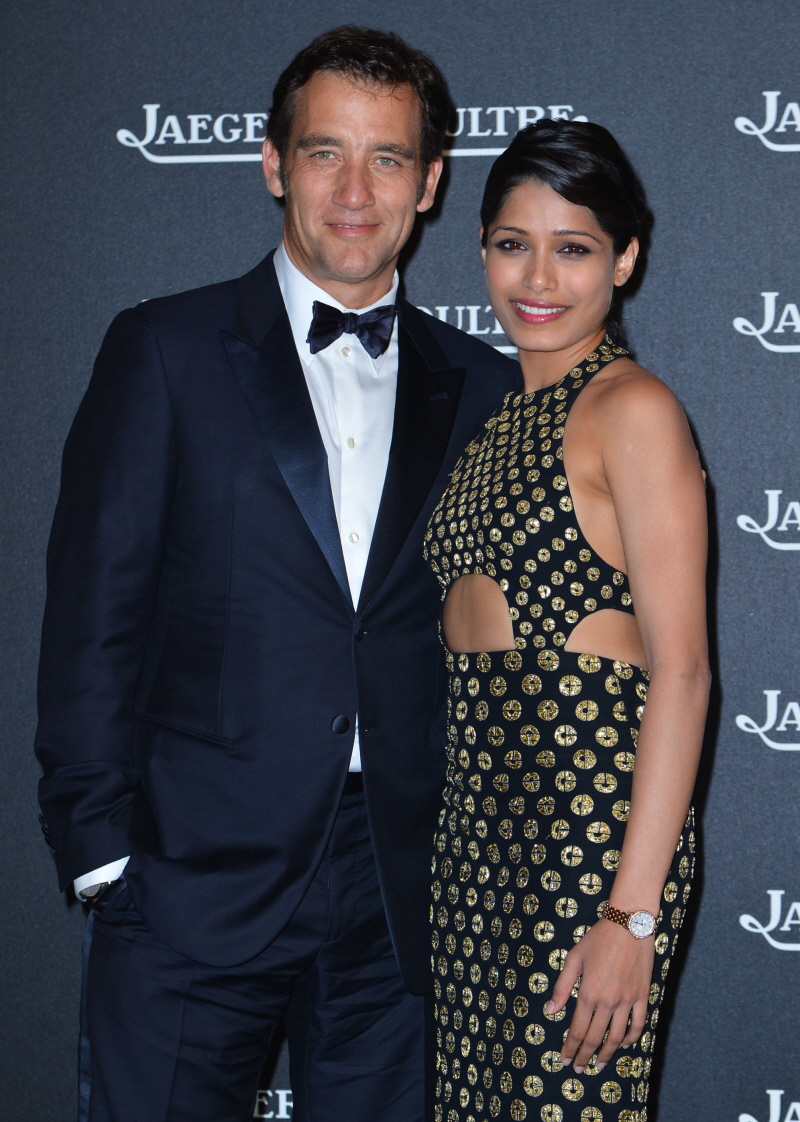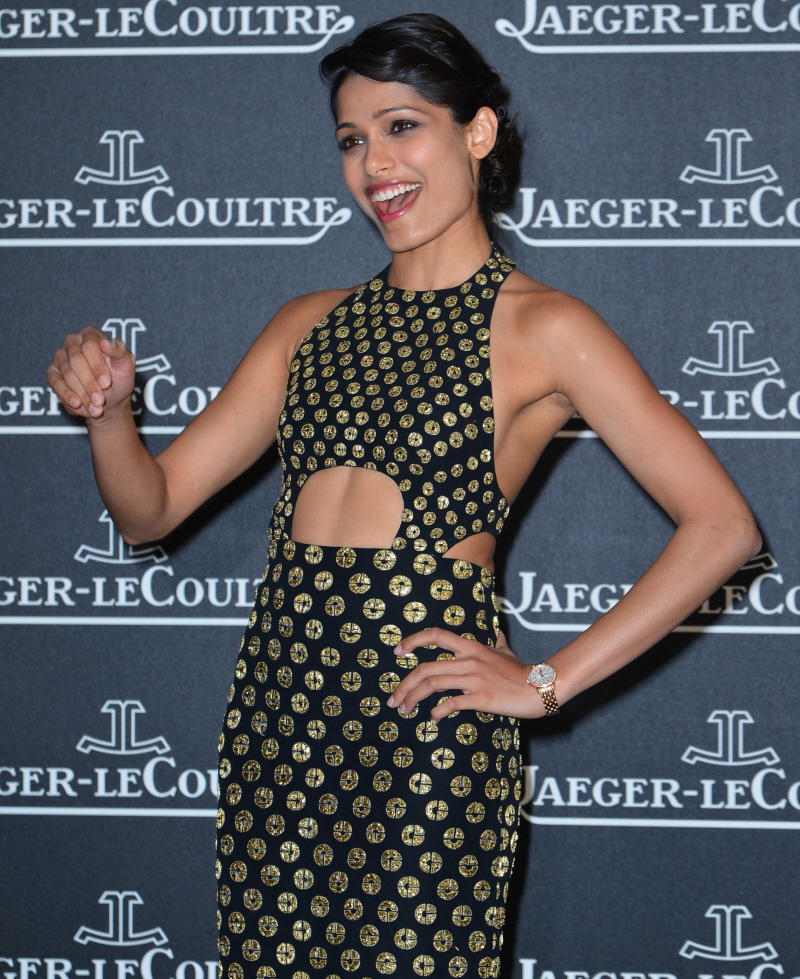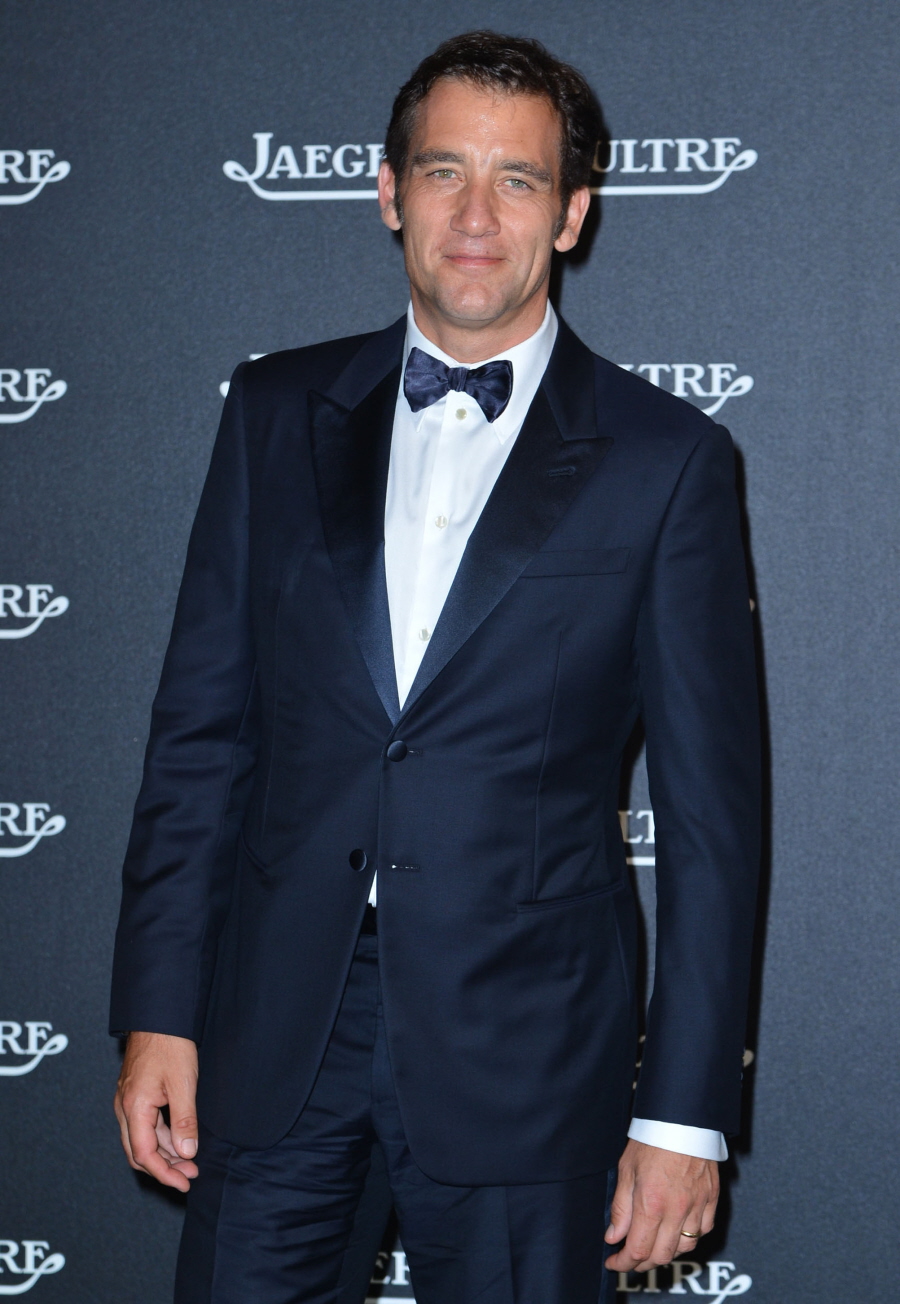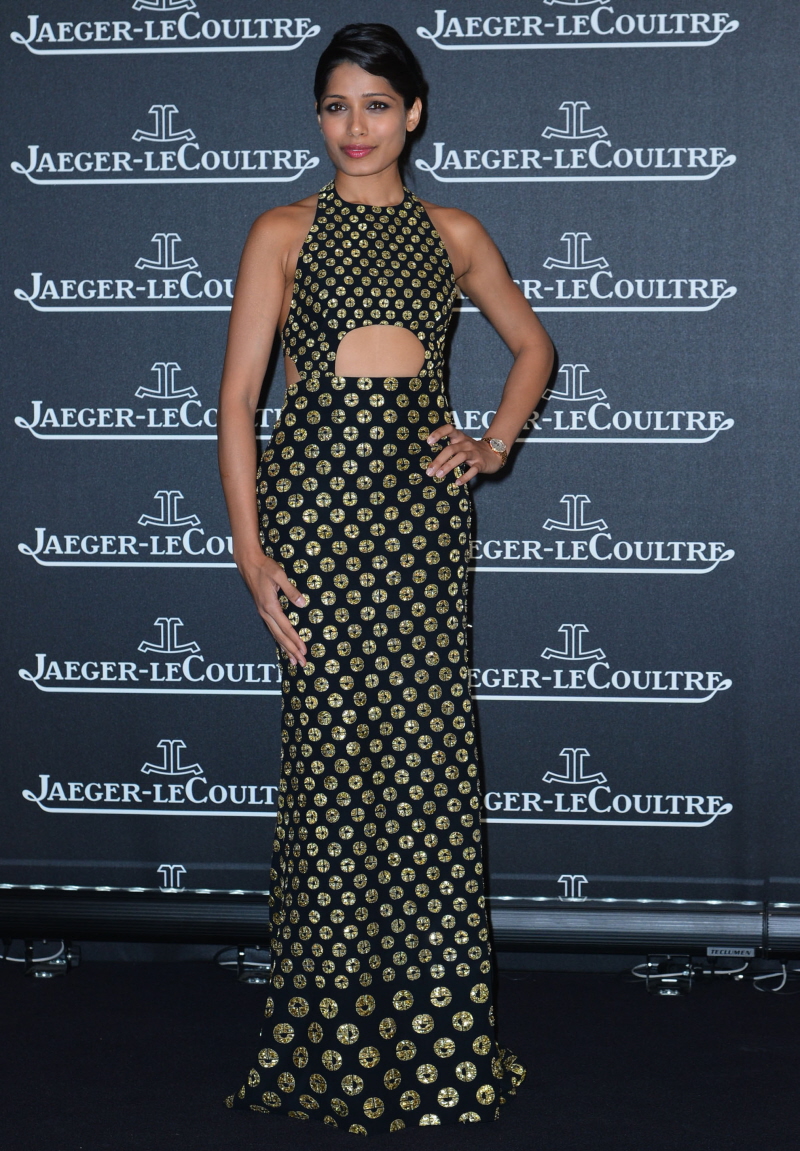 Photos courtesy of Fame/Flynet.