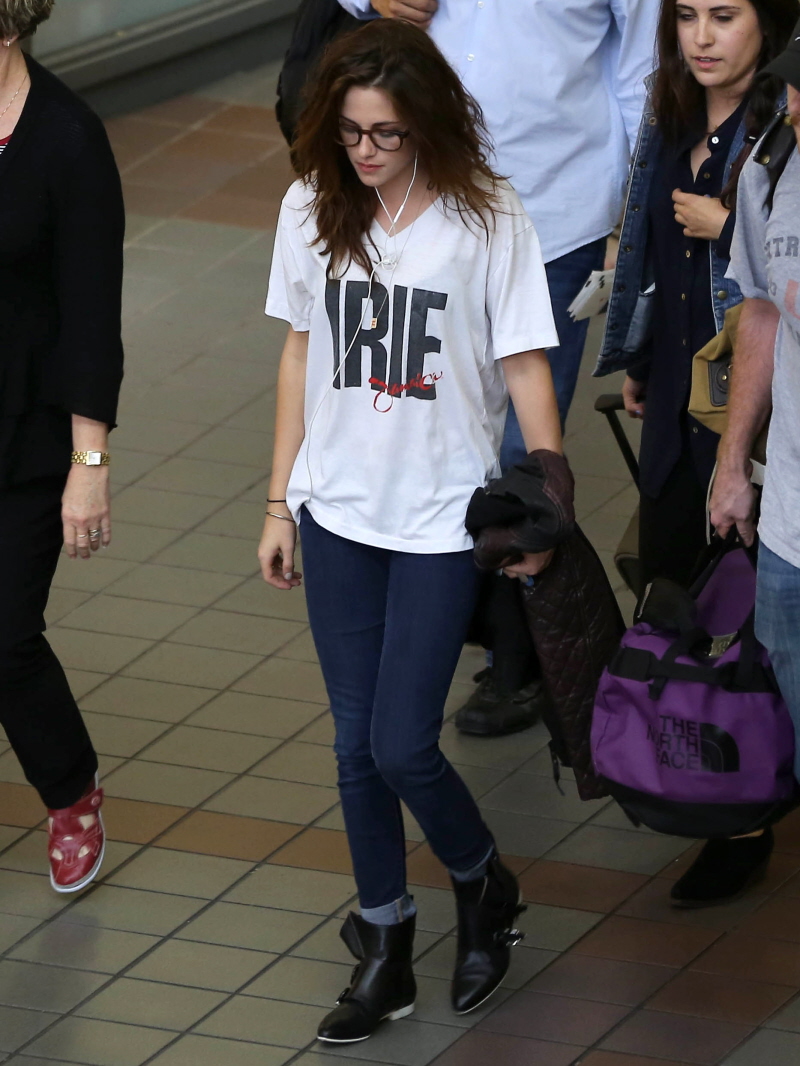 Kristen Stewart made her second post-scandal photo-op appearance yesterday at LAX. Okay, maybe it wasn't a "photo op" per se. She actually had to fly from LA to Toronto, where she's due to promote On the Road. Much like Kristen's first post-scandal appearance a few weeks ago, Kristen made sure to wear clothing that could be linked back to her EX-boyfriend (yeah, I said it) Robert Pattinson. That's Rob's IRIE shirt – he was photographed wearing it last year. Does wearing Rob's clothing make her sympathetic? I say HELL NO because she was wearing Rob's clothing when she was Mini Coopering Rupert Sanders too, and this is just a reminded of their sweaty, filthy, Mini-Cooper-soaked infidelity.
But is she more sympathetic because it seems like she has a cast on her middle finger? Honestly, I laughed when I saw the cast. I know, I'm a bitch. You don't have to say it. It sucks that she broke her finger and everything, and that sucks. But it's hilarious to me that it's her middle finger, because she LOVES flashing the bird as some kind of Hardcore Badge of Honor. Perhaps all of her power was in that finger. Perhaps she flipped the bird to the wrong person and that's how it got broken. Meanwhile… Kristen has reportedly been super lip-bite-y about coming to TIFF:
Kristen Stewart is having "sleepless nights" as she prepares to promote her new movie at the Toronto Film Festival, RadarOnline.com is exclusively reporting. The Twilight star's latest flick, On the Road is the first film to screen at the annual event where it premieres on Thursday night, and it comes with a great buzz.

However, K-Stew, 22, is overcome with nerves about her first red carpet appearance since her now infamous cheating scandal and hopes her personal life doesn't overshadow how the motion picture is received by the critics.

"Kristen Stewart hasn't been able to get a wink of sleep in the run-up to the film festival," a source revealed.

"Even though members of the media have been strictly told that questions about her cheating scandal are off-limits, she's been fretting over the film's premiere. She really hopes that the critics are kind to her when it comes to the reviews and they don't judge her on her personal life.

"On the Road is a project that's very close to Kristen's heart. She is a big fan of the original novel by Jack Kerouac and wants the movie to get the praise she thinks it deserves. Kristen's worried that because it opens the festival, a lot is expected of it and just prays that it's well received," the source concluded.
I think Kristen will probably get a better reception over all in Toronto, promoting On the Road, than she will two months from now when she's promoting Breaking Dawn Part II. It feels like the Twihards aren't really gunning for her during her promotion of On the Road, and I'm sure that Kristen's publicist will limit Kristen's exposure in Toronto too. But all hell is going to break loose in November. Wait for it.
PS… Where are her dirty Chucks? Are these the new boots of The Repentant? Do Chucks equal infidelity?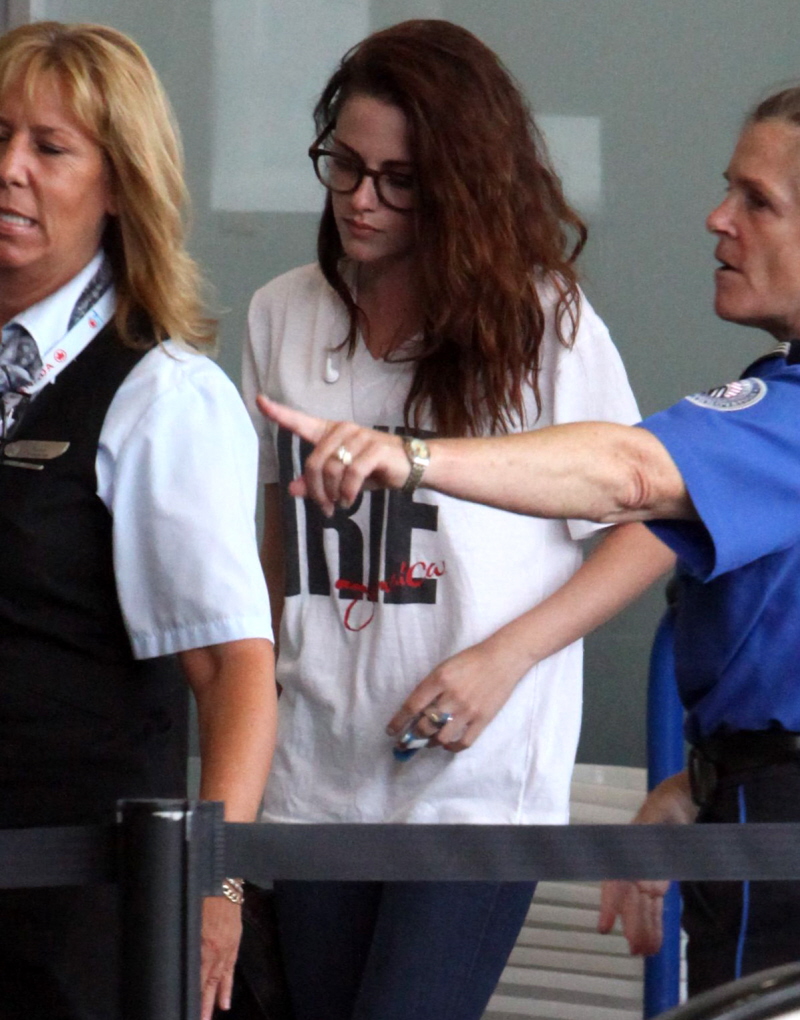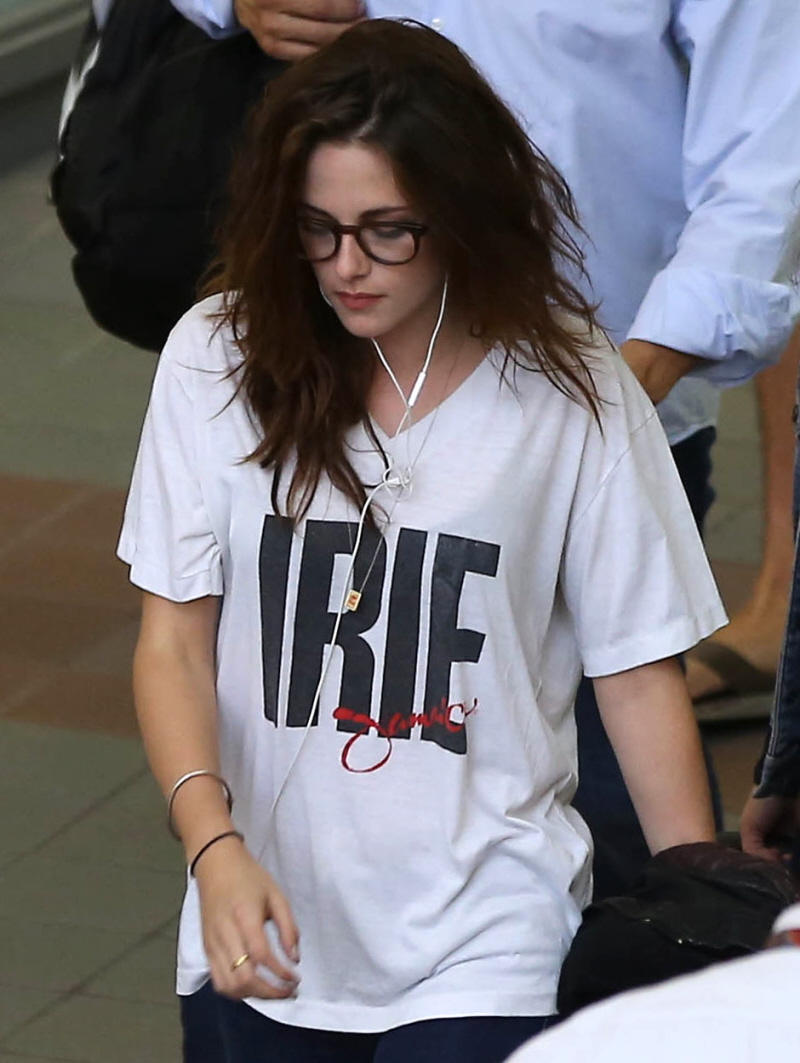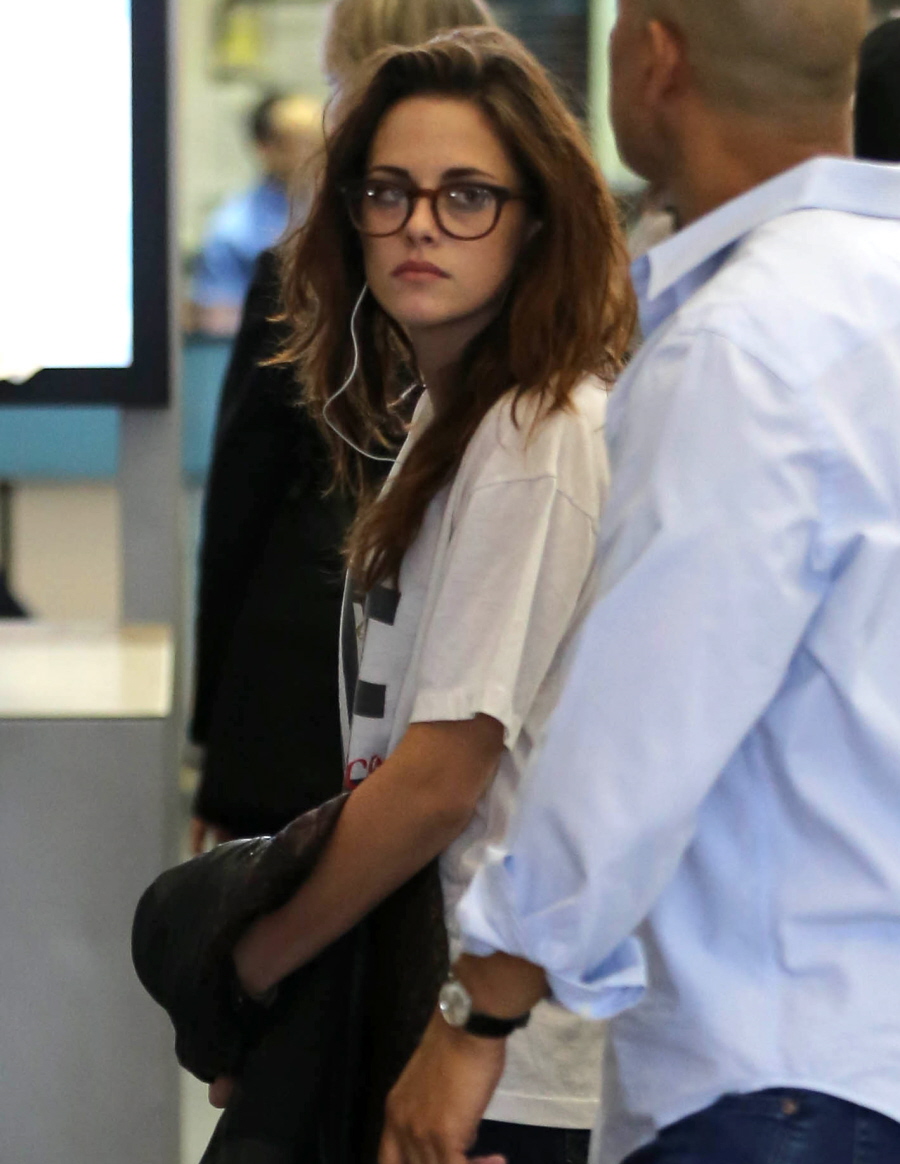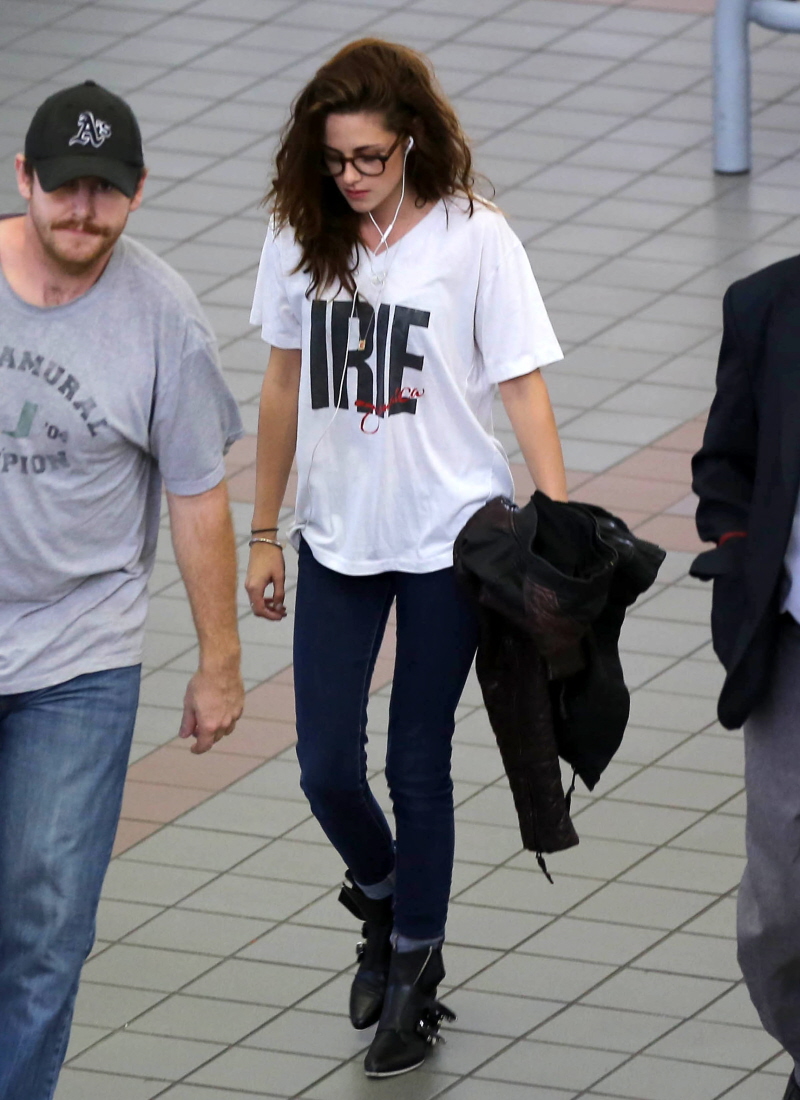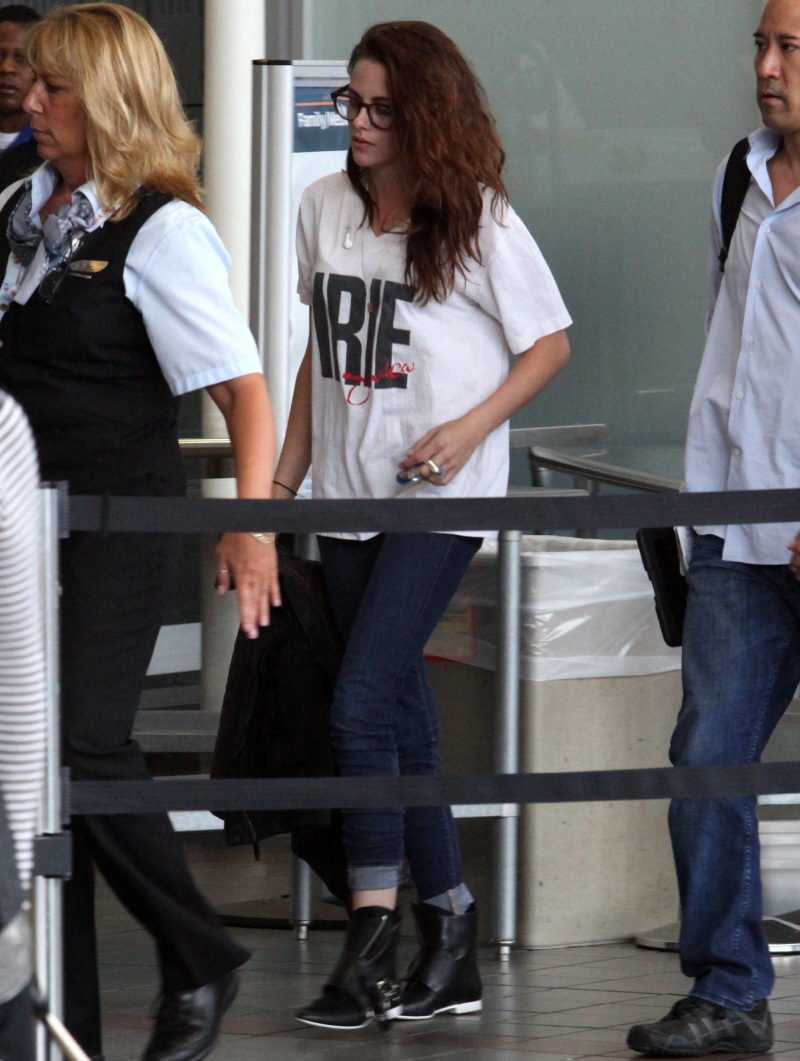 Photos courtesy of Fame/Flynet.