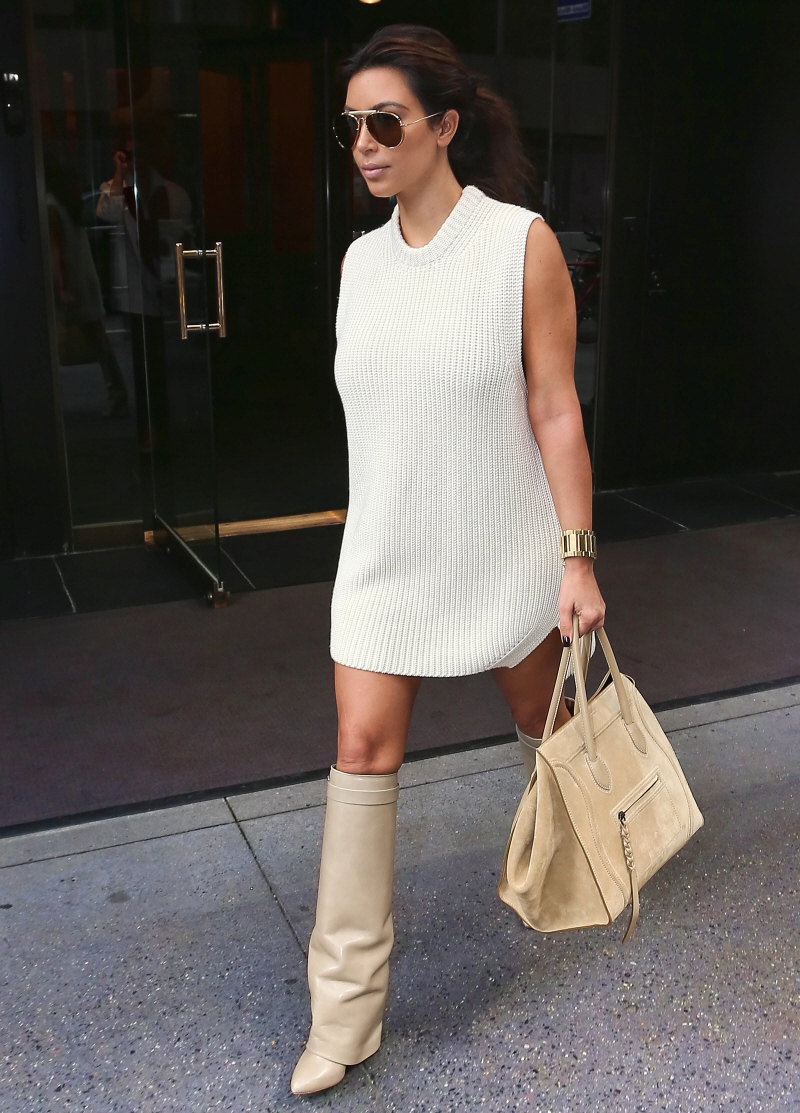 These are some new photos of Kim Kardashian from yesterday, Thursday. The black outfit is from an appearance she made at Fashion's Night Out in NYC. The white outfit is from earlier in the day, and can we talk about the outfit? An oversized sweater and those Givenchy boots that YES I STILL LOVE. I keep saying that I love them and there is, like, universal commenter hatred for the boots. But I am undeterred. I still want the Givenchy boots – and Kim has them in tan and black too. Lucky girl. But really, the star of those white-sweater photos is totally her bag. Is it wrong to love her bag too? Because I want the boots AND the bag right now.
In other Kardashian news, In Touch Weekly had a hilarious story about Kim Kardashian "deciding" to give up her beloved Botox. Allegedly, she hasn't 'Toxed in six months. O RLY?
Thanks to the influence of her boyfriend, Kanye West – whose mom, Donda, died of complications brought on by heart disease from a cosmetic surgical procedure in 2007 – Kim Kardashians, 31, has decided to go au naturel.

"Kim quit Botox six months ago," a source close to the reality star tells In Touch. "She realized she's still young enough that she doesn't need it… Now that she's spending more time with Kanye, Kim realizes she got caught up in a very Hollywood approach to beauty."
[From In Touch Weekly, print edition]
Considering Kim won't even admit to Botoxing (or filler-ing, or getting lip injections, etc), I find it hard to believe that she would really "give it up" for Kanye. But… I believe the heart of this story, which is that Kanye probably doesn't want his girl to go down the same route as his mom. And while I call Kim "Kat-face" for a reason – she 'Toxes her face into a cat-like appearance – she hasn't been looking so puffy and frozen lately. Or… I'll put it another way: she doesn't look as overly-Botoxed as she did when she was with Kris Humphries.
Oh, and in case you were wondering, "Why wasn't Kimye at the VMAs?" – Kim was scheduled to make an appearance in NYC for Fashion's Night Out, and Kanye was "working" on his new video, apparently.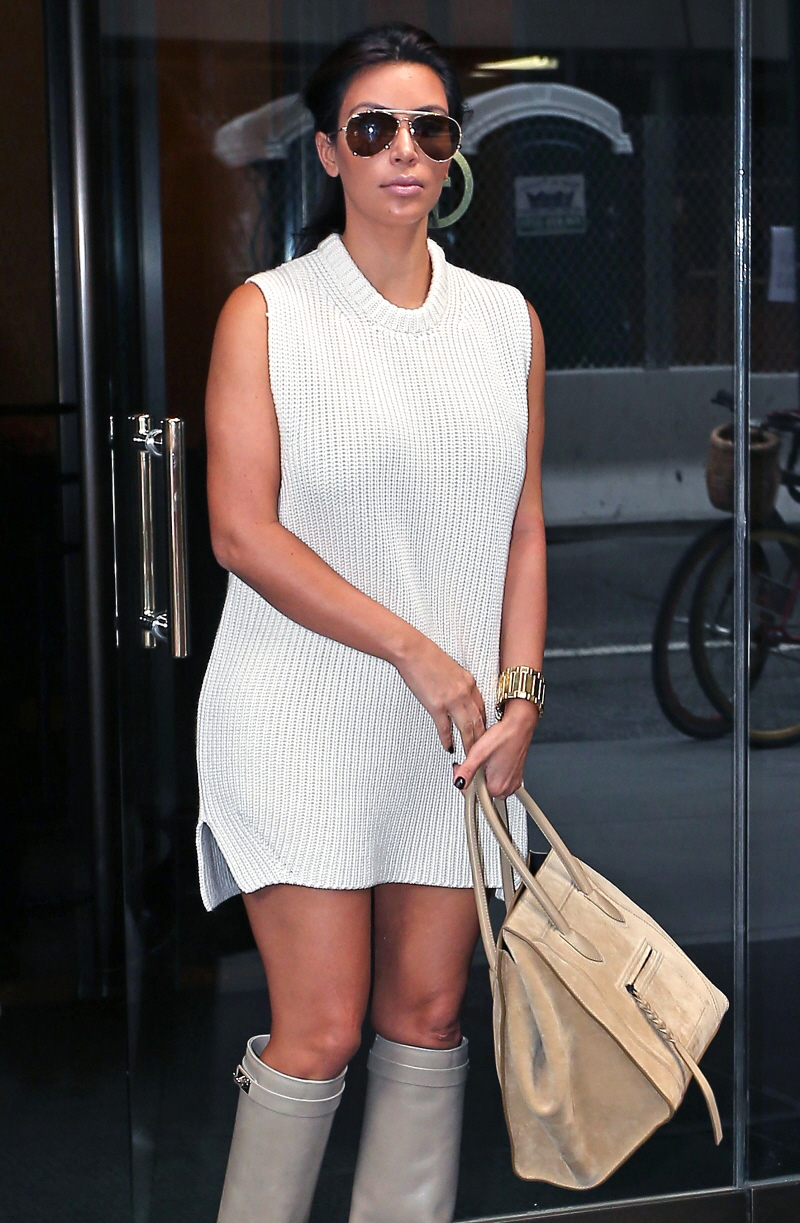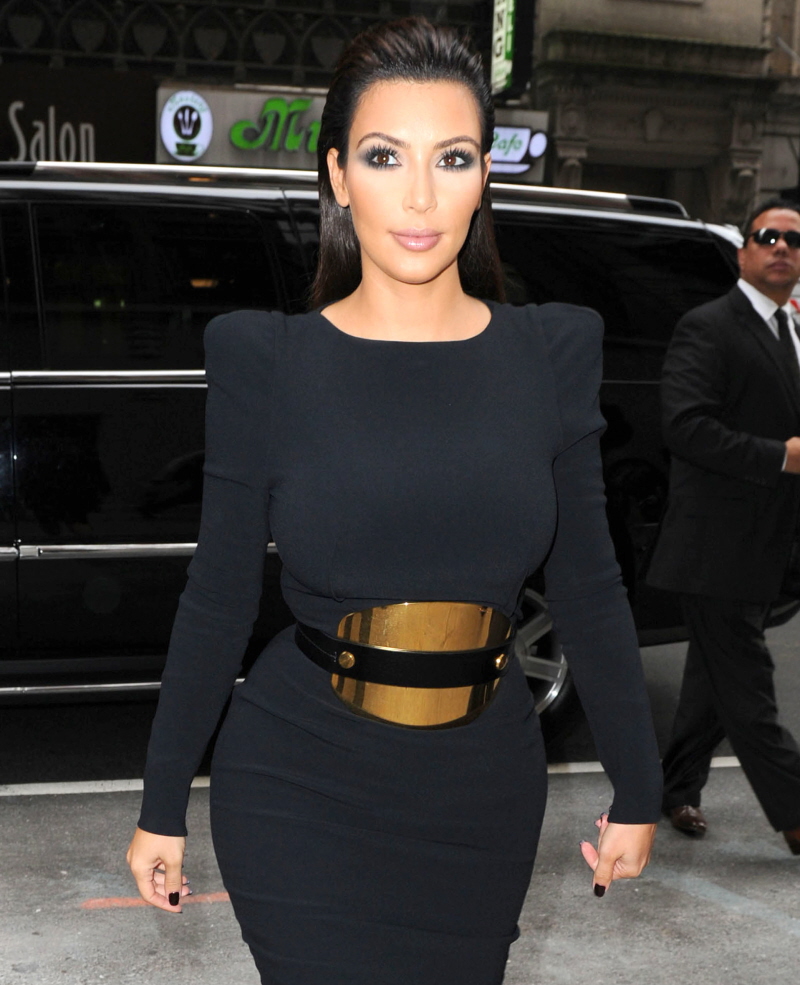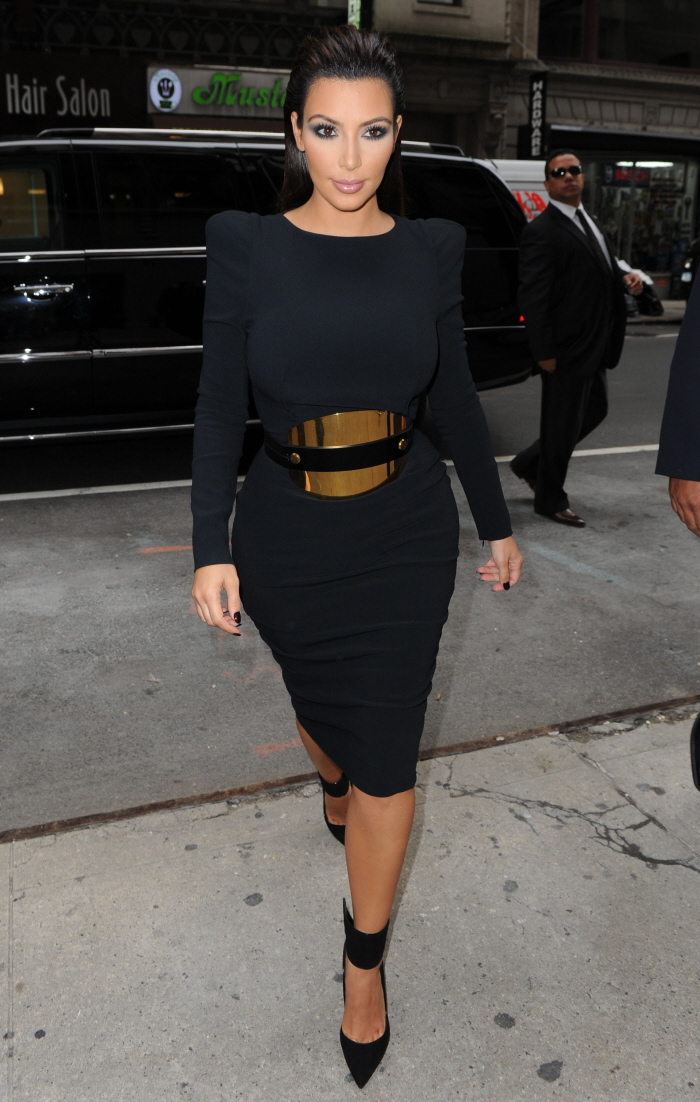 Photos courtesy of Fame/Flynet.