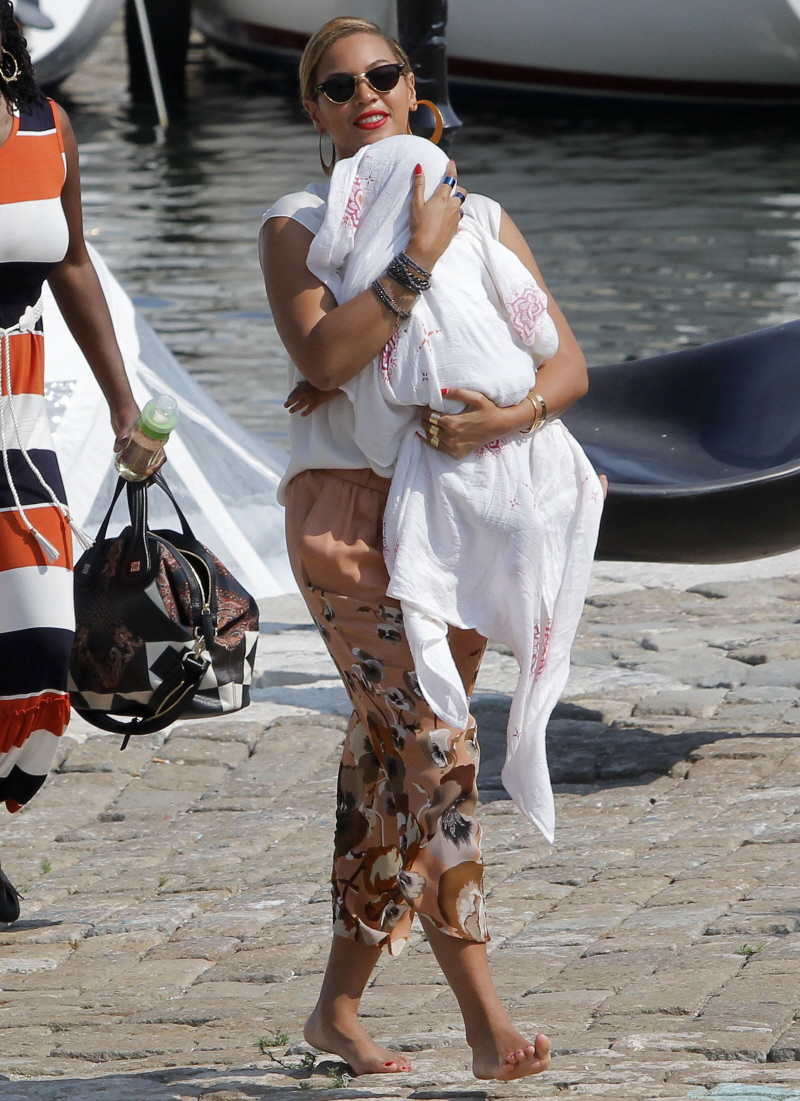 Here are some more photos of Beyonce and Jay-Z's magical yacht vacation. There were in the South of France and then they were in St. Bart's and now…? I don't even know. I kind of like that Bey and Jay are yacht people. I know it's all about luxury and general Goopiness with them, but I still think it's kind of cool that we have some American celebrities who are committed to the yachting lifestyle. Don't ask me to explain it – I don't really know. Blue Ivy is with them, of course, and paparazzi continue to get grainy photos of Blue chilling out with her parents on the yacht. I can't even imagine that lifestyle, and how living like that would affect someone if that's what you're given from birth.
Meanwhile, there were even more rumors last week that Beyonce and Kim Kardashian were Mean Girl-ing each other while their respective mates were performing together last weekend, and that Bey was mad at Kim for trying to steal Jay-Z's spotlight. But for whatever reason, Us Weekly got a tip that the opposite is true: that Beyonce and Kim really like each other:
No need to ring the alarm: Beyonce and Kim Kardashian are getting along just fine, thanks.

A new report on Radar Online claims that the singer and reality star, both 31, clashed at the Budweiser Made in America festival in Philadelphia last weekend — with Jay-Z's wife angrily confronting Kanye West's girlfriend for hogging the cameras of a documentary film crew.

(Director Ron Howard is making a film about rapper and hip-hop mogul Jay-Z, 42.)

"That report is absurd," a source close to Beyonce tells Us Weekly. Indeed, the "I Was Here" singer "loves Kim," and "there's absolutely no beef."

What really went down at the concert? "When Beyonce saw Kim at the concert, she ran over and gave her the biggest hug," the source explains, adding that Blue Ivy's mom eventually joined Kardashian in the dressing room after watching her husband of four years perform.

The twosome have been photographed together at numerous "Watch the Throne" concerts featuring Jay-Z and West, 35.

Following the Philadelphia concert, Beyonce, Jay-Z and daughter Blue, 9 months, jetted to the South of France — where they celebrated the Grammy-winner's 31st birthday (Sept. 4) on a yacht.
Very interesting. I still choose to believe that this situation isn't what people are claiming, good or bad. I don't think Beyonce feels that strongly about Kim either way – they aren't BFFs who are super-close, but Beyonce isn't pulling rank and acting bitchy towards Kim either. I think their respective fanbases and haters have much stronger feelings about this situation than either woman has for each other. Truly.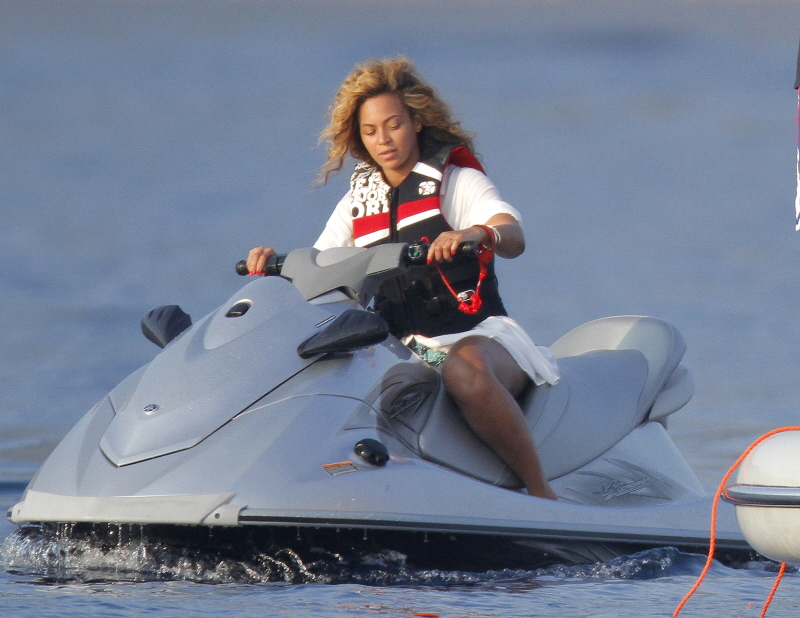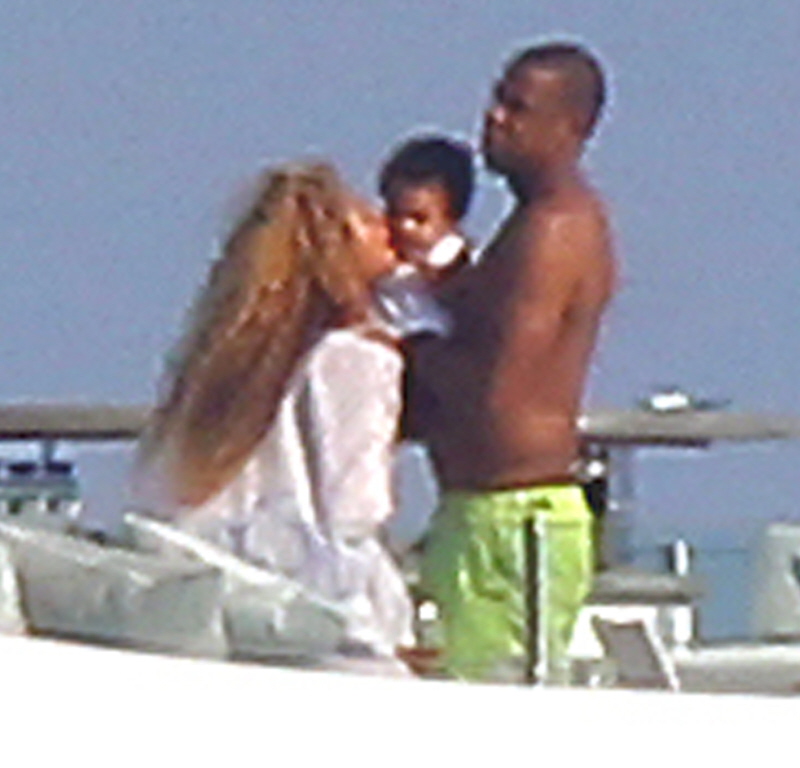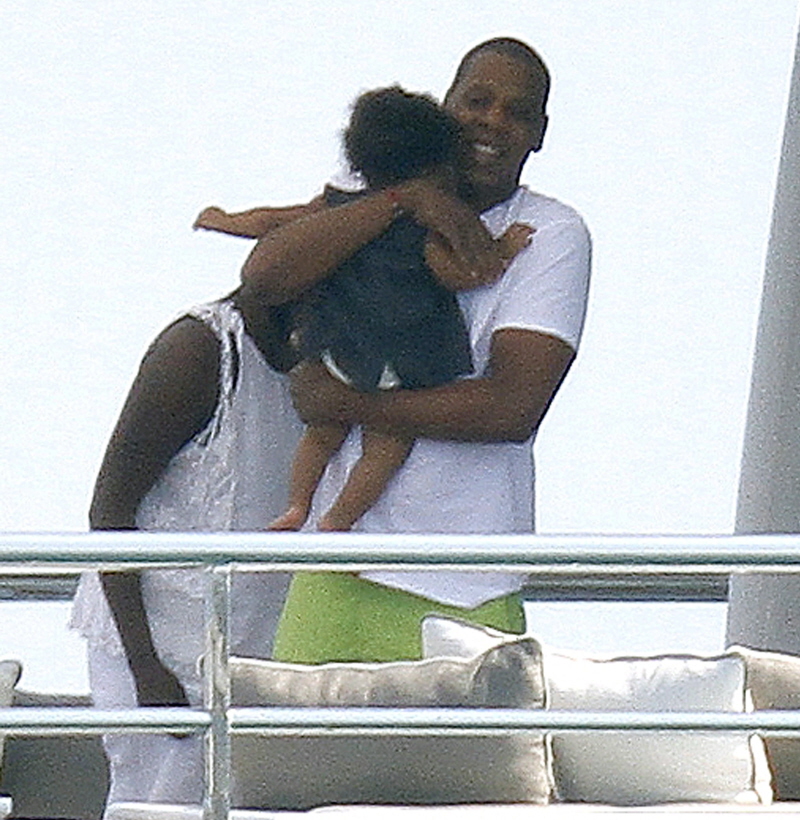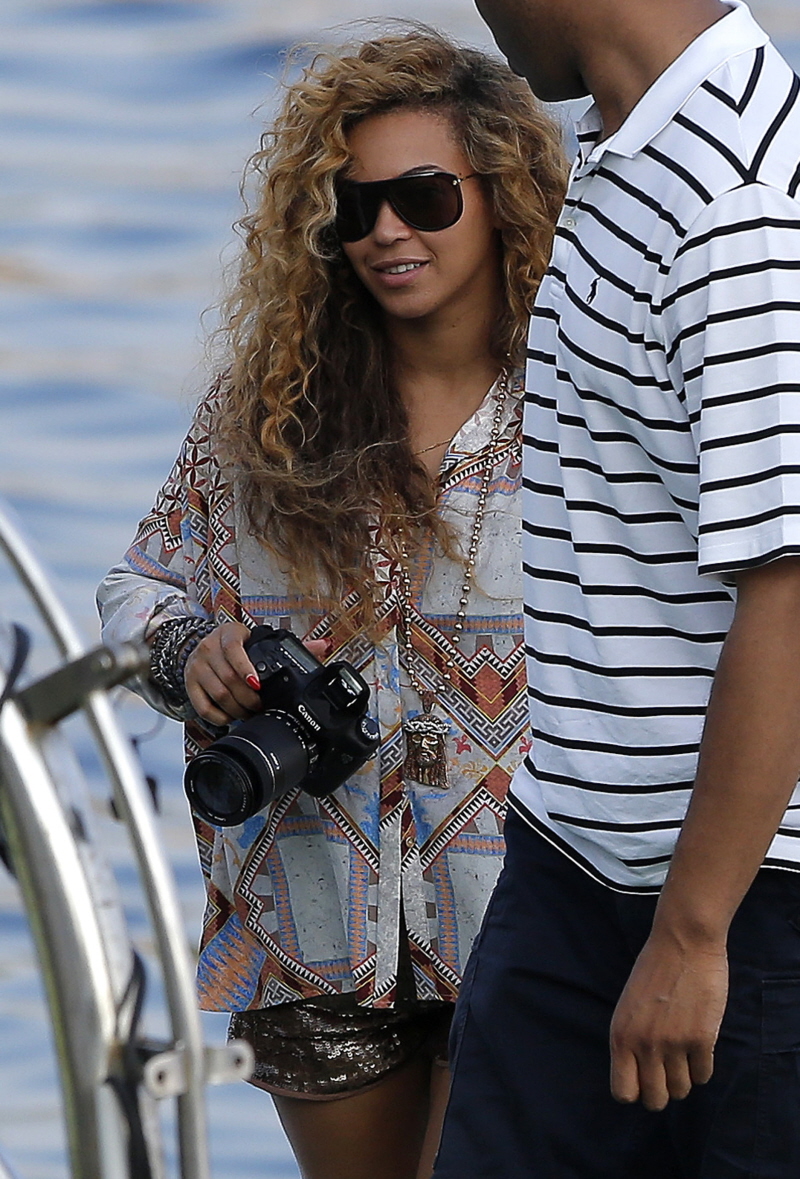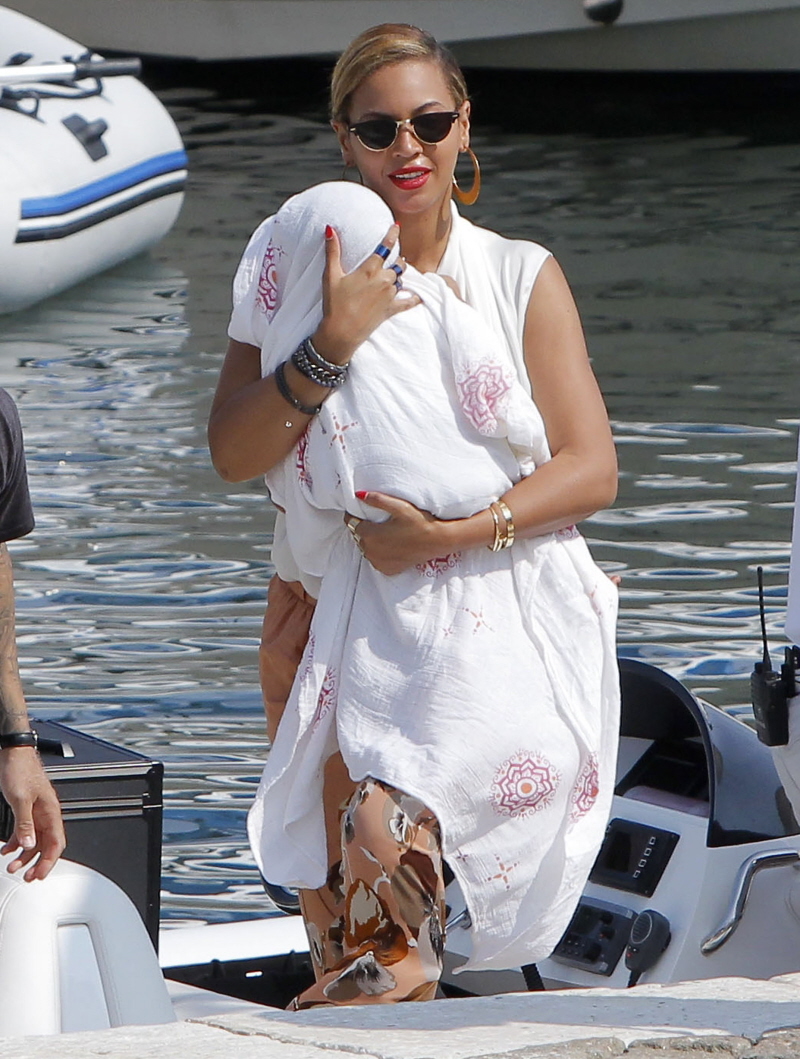 Photos courtesy of Fame/Flynet.