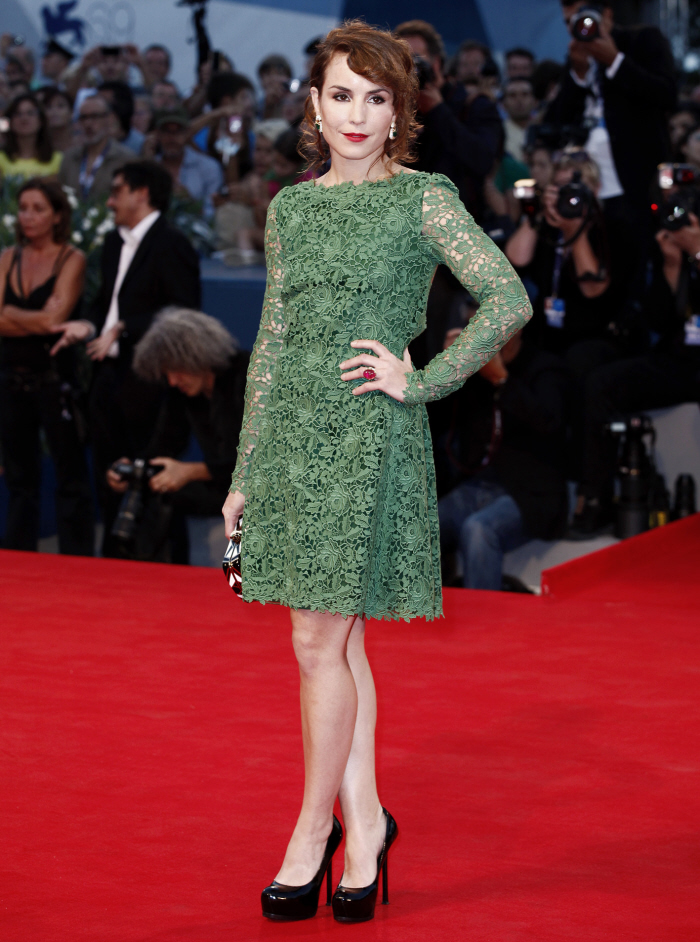 Here are some photos of Noomi Rapace at the Venice Film Festival a few days ago, doing the photocall and premiere for her new Brian De Palma film, Passion. The film costars Rachel McAdams, but Rachel didn't show up to Venice. I just saw some photos of her in Toronto with her boyfriend, so I guess that was her priority. So… let's just talk about Noomi. I LOVE Noomi, as many of you know. I want her to do well, and I want to her to be accepted by Hollywood for the strong and unique actress that she is. Thus far, her Hollywood films haven't been all that exciting (for me): she was in Sherlock Holmes: A Game of Shadows, and most recently she had the lead in Prometheus. Both of those films weren't the best, and Noomi was not served well by the material.
So, another way an actress can get attention is by becoming a Fashion Girl and really getting people interested in her aesthetics. Is Noomi working that angle now? Eh. Not really. In Venice, she wore this green Valentino dress which… I'm sorry, it's AWFUL. The lace looks really cheap to me, and the design is so dated and tacky. Noomi looked better at the photocall in a BLK DNM suit, but I'm still not in love with her style. Ugh.
Back to the film she's promoting. Passion is about "a murder mystery turning a power struggle between Christine, a business woman played by Rachel McAdams, and Isabel, her protege played by Noomi Rapace." Noomi told the media that she liked the fact that the film is about two women and it's not "cute" or about them being "just friends." Here's the trailer… it looks seriously bizarre.
PS… Noomi's shoes are YSL. I kind of love them.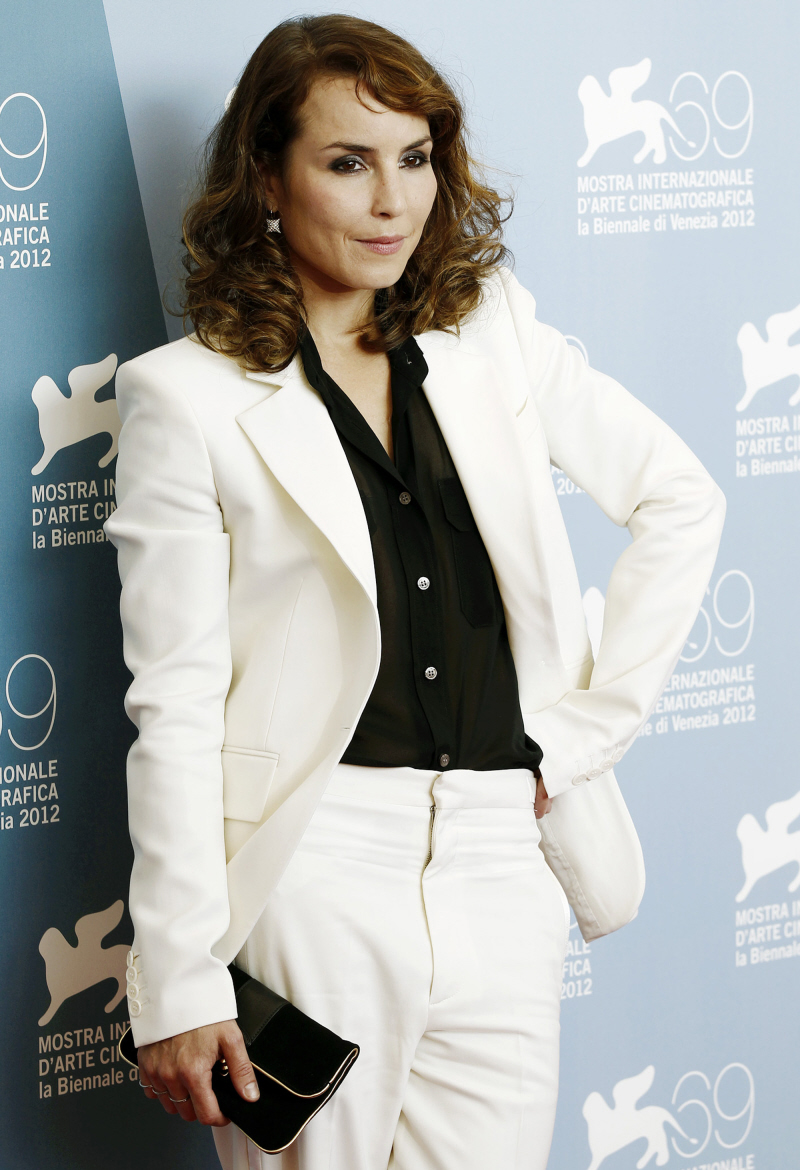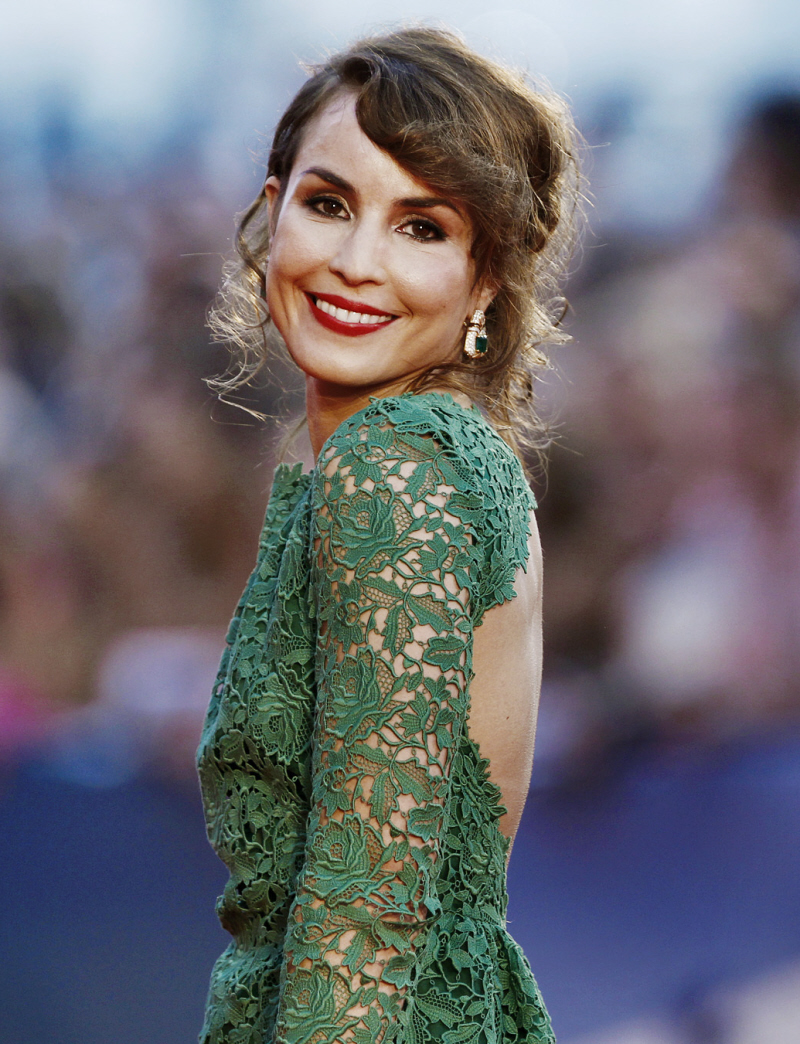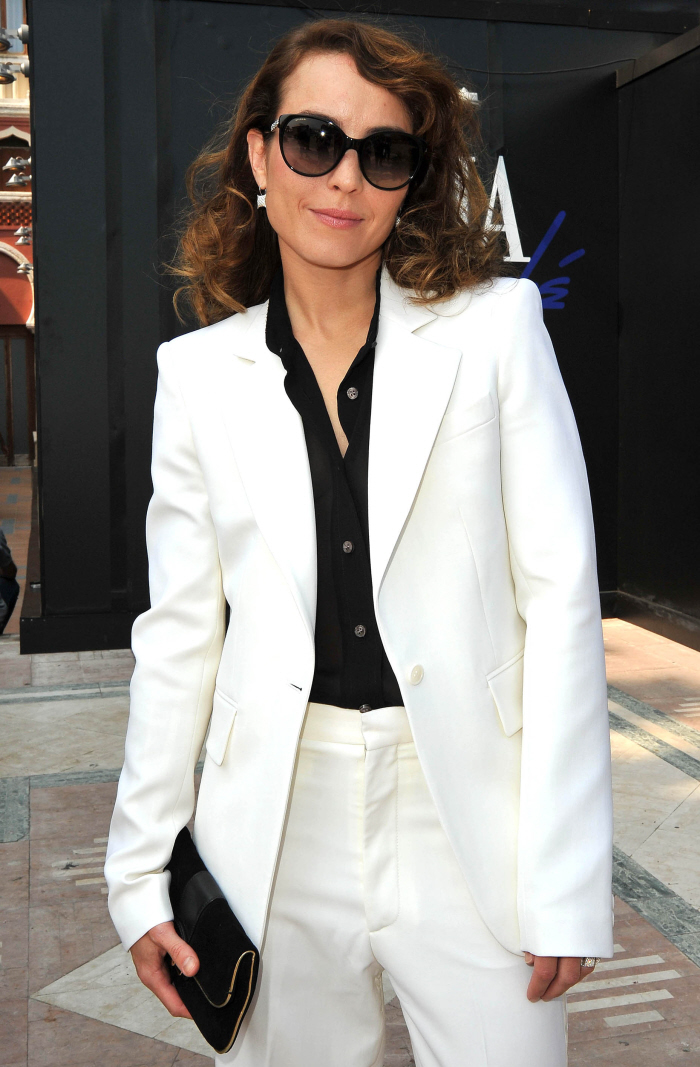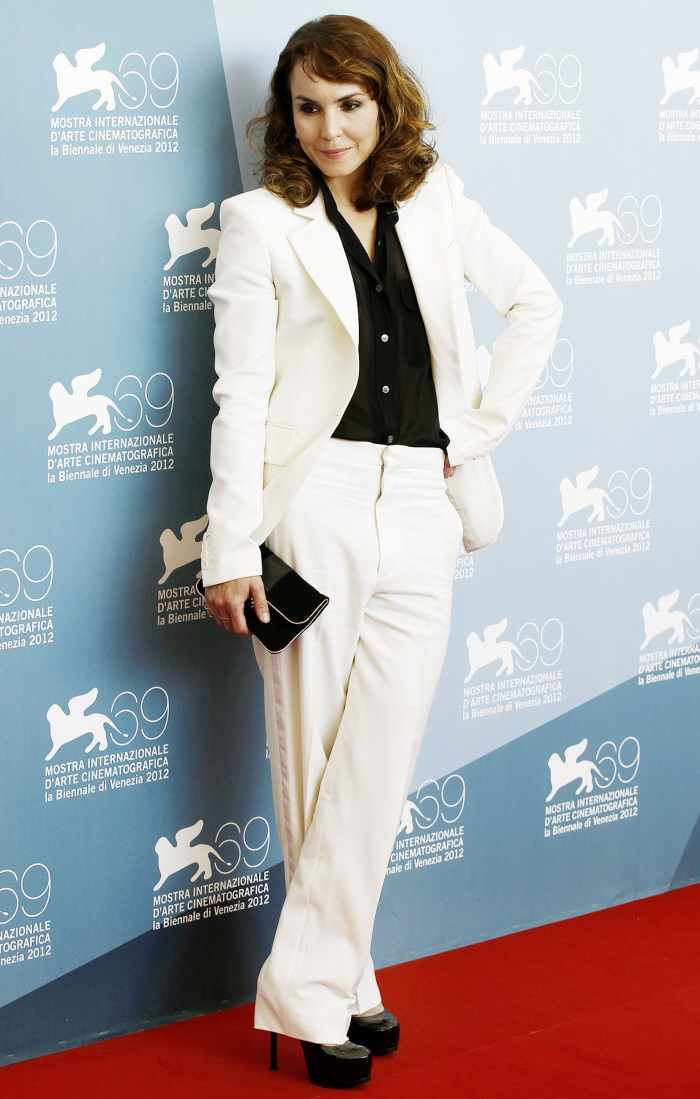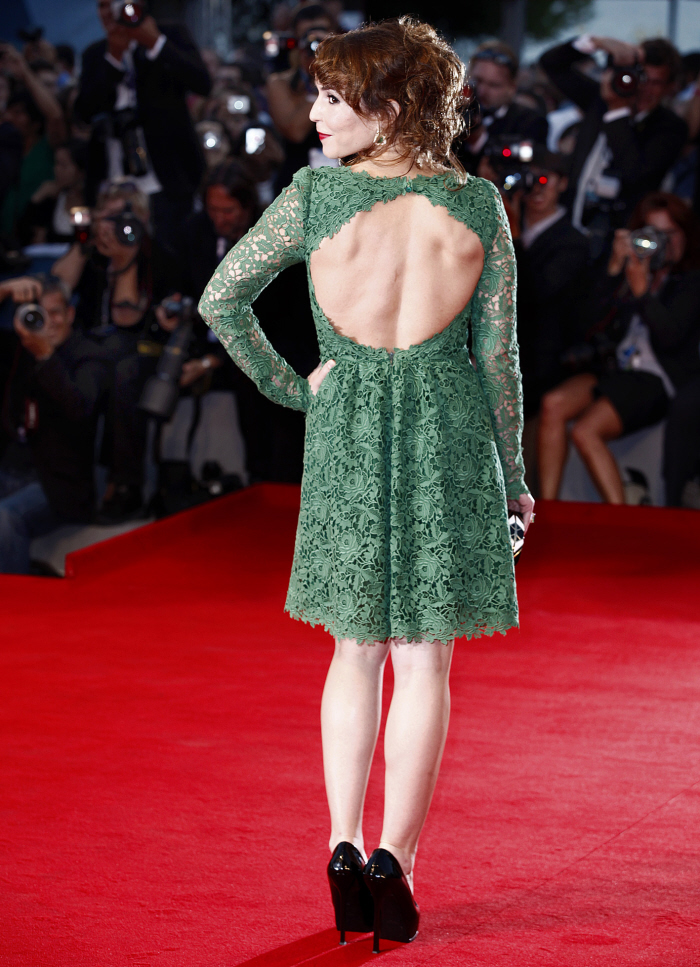 Photos courtesy of WENN.