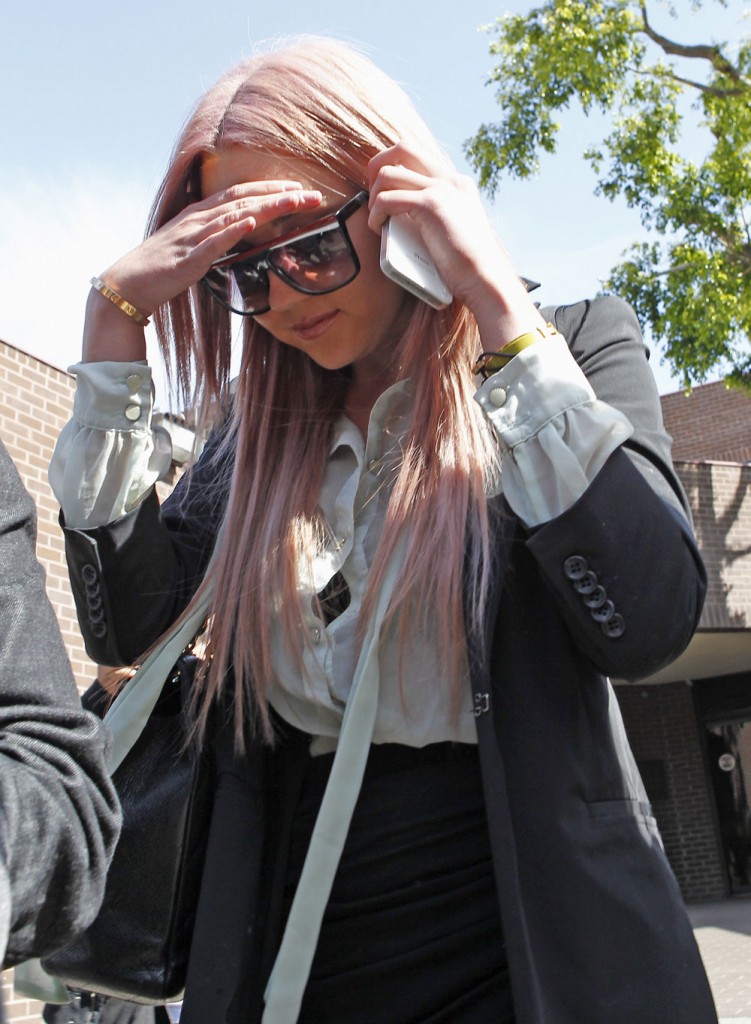 Amanda Bynes was pulled over by cops on Sunday for driving without her headlights on. There were paparazzi there to catch this fine moment on film and TMZ has the video. The officers let her off with a warning. They must not have bothered to run her license or they would have seen that she doesn't have one. Amanda's license was suspended in connection with two hit and runs she had after she received a DUI. This is progress for the LA justice system, but it's not without its flaws. She's now driving on a suspended license. Of course she is. And of course she didn't even get a slap on the wrist this time. Here's the story from TMZ:
Amanda Bynes was pulled over in L.A. last night after her driver's license was suspended — but somehow, she didn't end up in jail.

Law enforcement sources tell TMZ, Bynes was pulled over for driving without her headlights on. We're told she was given a verbal warning and sent on her way.

It's unclear if officers ran the actress' license — because if they did, they might have noticed it was reportedly SUSPENDED last week after the actress was slapped with two misdemeanor hit-and-run charges. She also refused to take a breathalyzer after being busted for DUI, and that triggers an automatic 1-year license suspension.

It's unclear if the license has since been reinstated — but with such a short time frame, it's VERY unlikely.

Calls to Bynes' camp were not returned.
This girl lives deep in denial "move that cone" land, so of course she will continue to drive. I just hope she gets busted again before she does some serious damage. Paris Hilton got some hard time for driving on a suspended license, but I know it's not realistic to expect the same for Bynes. She's too much like Lohan – inexplicably slippery when it comes to facing consequences. Those two make Paris look mature.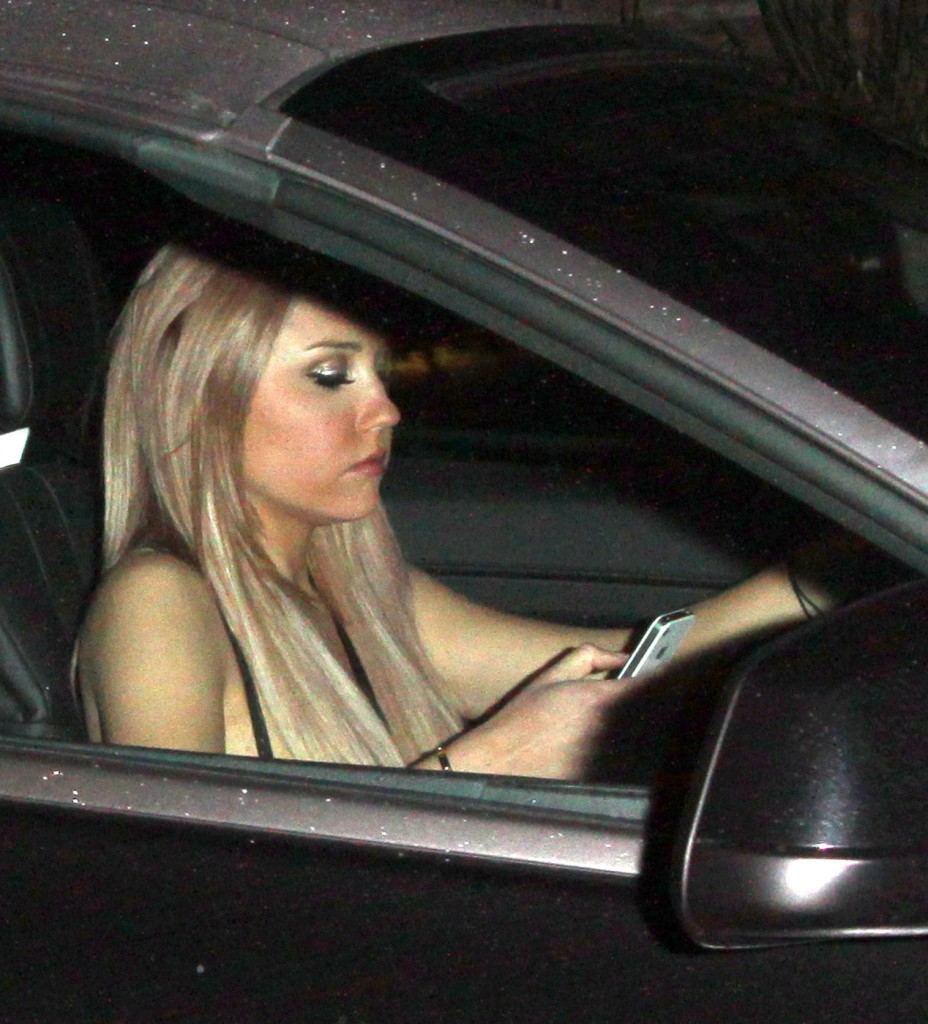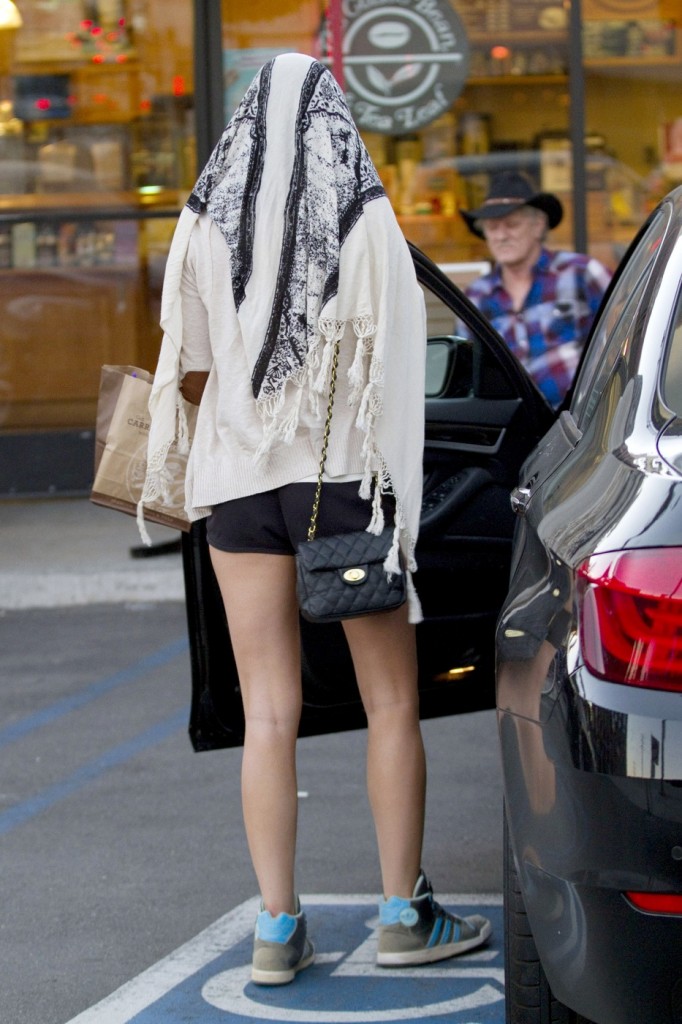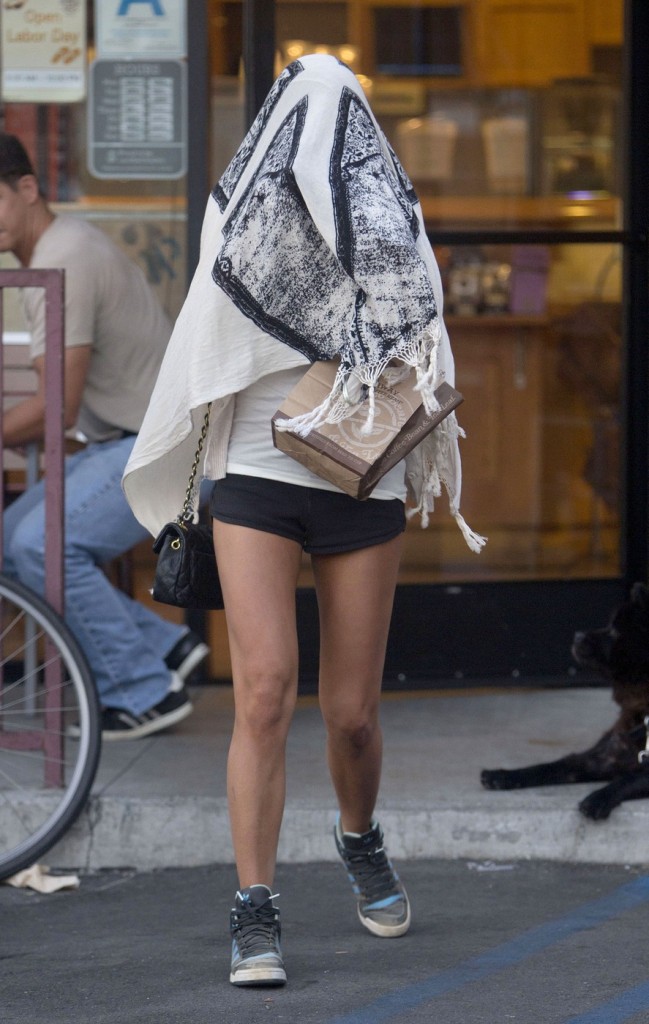 Here are photos of Amanda hiding – while parked in a Handicapped space, on 9-2-12. Credit: David Tonnessen, PacificCoastNews.com. Photo of her texting and driving was after a night out partying on 4-12-12 – less than a week after her DUI. She's shown outside the police station on 4-6-12. Credit: FameFlynet.