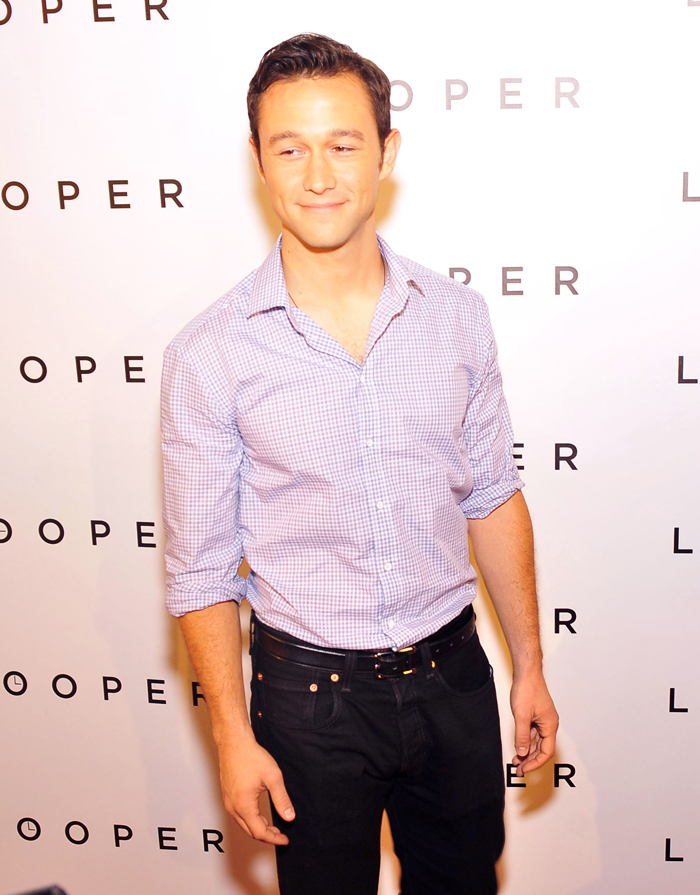 This story comes with a SPOILER ALERT for those who haven't yet seen The Dark Knight Rises!
*****
Here are some photos of Joseph Gordon-Levitt at the Chicago (above) and TIFF premieres of Looper. Of course, I'm always happy to merely gaze upon some lovely photos of the dude, but there could be an actual story here too. During his TIFF interviews, JGL was asked whether he'd consider playing Batman in the upcoming Justice League movie. If you'll remember correctly, Gordon-Levitt's beat cop character, John Blake, stumbled upon the abandoned Batcave, which leads to the conclusion that he is the heir apparent to the Batman legacy. In Gotham, of course. Unfortunately, there will be no more Christopher Nolan Batman movies in the future, but that still leaves the possibility of JGL taking over the role in, say, another franchise, right? Physically speaking, I would have never guessed that any studio would actually consider him for the part, but here's what Gordon-Levitt had to say about it: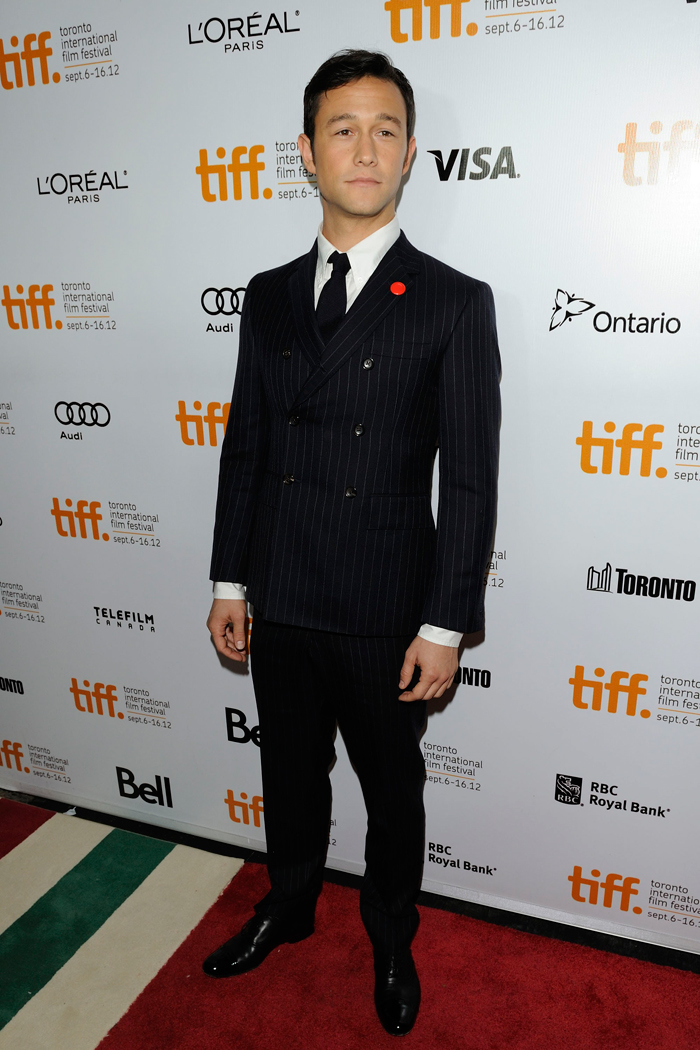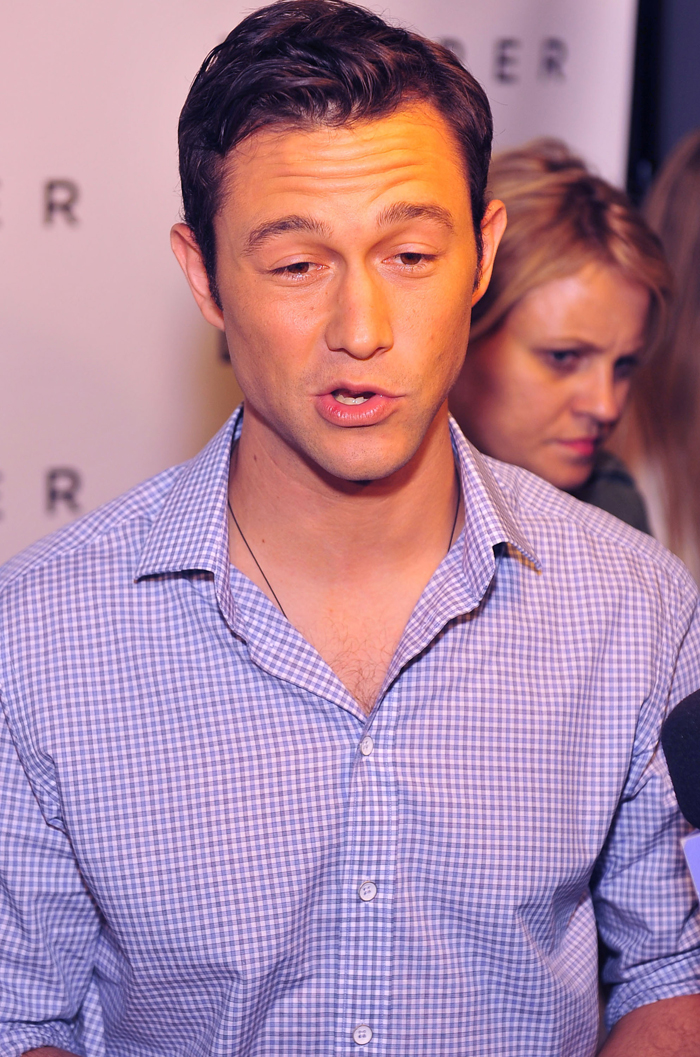 Would Joseph Gordon-Levitt Be Interested In The Justice League?

Gordon-Levitt hasn't been shy about his beliefs that the ending of Rises wasn't meant to be a "to be continued," but a decisive conclusion to the Dark Knight trilogy and its themes. Given that Christopher Nolan has also said that he won't be involved in future Batman films, it's a safe bet that further appearances of JGL in Gotham aren't in the cards, either.

But how about that Justice League movie that Warner Bros. is currently assembling? It's unclear at the moment how WB plans to connect their superhero team-up (rumored to hit theaters in 2015, the same year as Marvel and Joss Whedon's Avengers sequel) to the Dark Knight trilogy, if at all. But for the sake of argument, let's say Gordon-Levitt was approached to be a part of Justice League — would he even be interested in signing on?

"It always depends," he told MTV News at the Toronto International Film Festival, where he was busy promoting Looper, his upcoming sci-fi thriller from Brick director Rian Johnson. "I always pick projects that I want to be involved in for the same reasons. Is the script really good? Is the filmmaker a really inspired artist that I feel connected to? That's what I always pay attention to."
[From MTV]
It sounds like Joseph would be into the role if there's a more than decent director on board. Some of the names that have been floated to helm Justice League are Ben Affleck, Andy and Lana Wachowski, Brett Ratner, Ruben Fleischer (Zombieland), and McG. I could see JGL going for either Affleck or Fleischer, but the Wachowskis are too hit-and-miss to appeal to JGL's (admittedly hipster) sensibilities. As for Ratner and McG? Forget about it.
As much as I adore this guy, I also just can't envision Joseph Gordon Levitt as Batman. He's just a little too wiry for the cloaked vigilante, you know? I don't doubt that he could pull off the acting portion of the role, but he'd have to bulk up substantially to play the part, and as we've seen recently, JGL isn't very pretty when he bulks up. He looks more like a "Jersey Shore" reject.
Just for the hell of it, here's a few photos of JGL attending the TIFF screenings of The Master and Cloud Atlas. Those glasses look really, really good on him, don't they?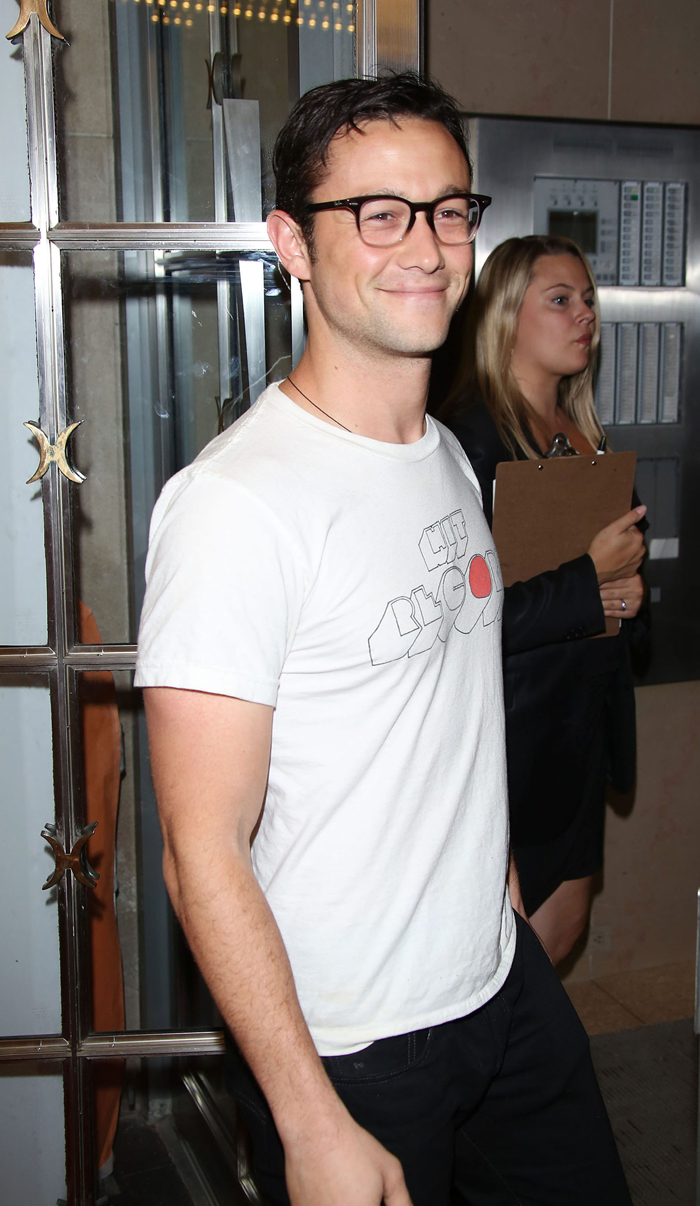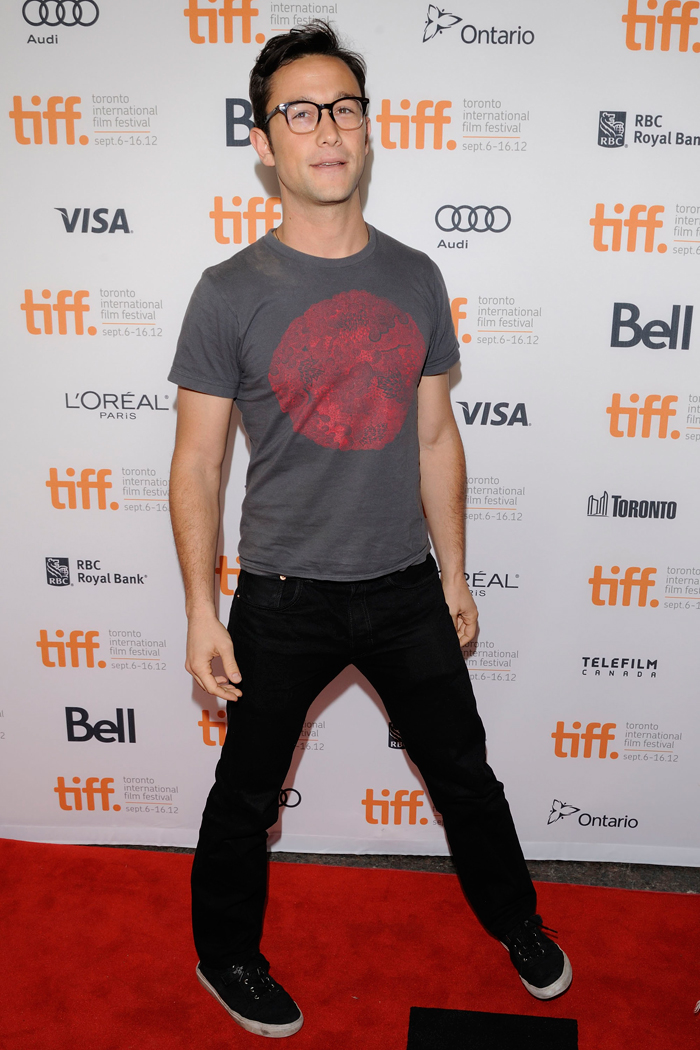 Photos courtesy of Fame/Flynet and WENN