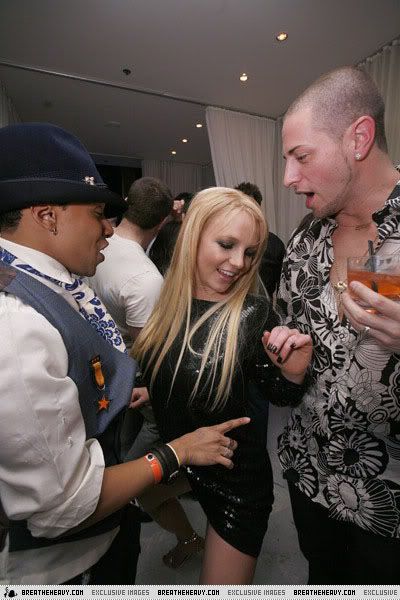 Depending on who you believe, Britney either passed out or fell asleep at a nightclub to welcome in 2007.
The Associated Press reports that Britney fell asleep at the hot Vegas nightclub, PURE. It has been reported that Brit passed out at Ceasars Palace's PURE nightclub on New Year's Eve. Britney was hired to host the New Year's Eve festivities for the club.
I don't know about you but I'm not sure I buy the "asleep" story. Here is a quote from her redneck manager as he denies the report that Brit collapsed.
"By about one o'clock, she was just done, so we took her out," Spears' manager, Larry Rudolph, told The Associated Press Monday. "She was not drunk. She was just tired and falling asleep."
Am I the only one who thinks it's weird that he uses the term "took her out"? I realize I am not a pop star but can't sleepy pop divas walk?
Larry-the-manager is just one more reason Brit needs a real PR guru.
Pictures from BreatheHeavy.com