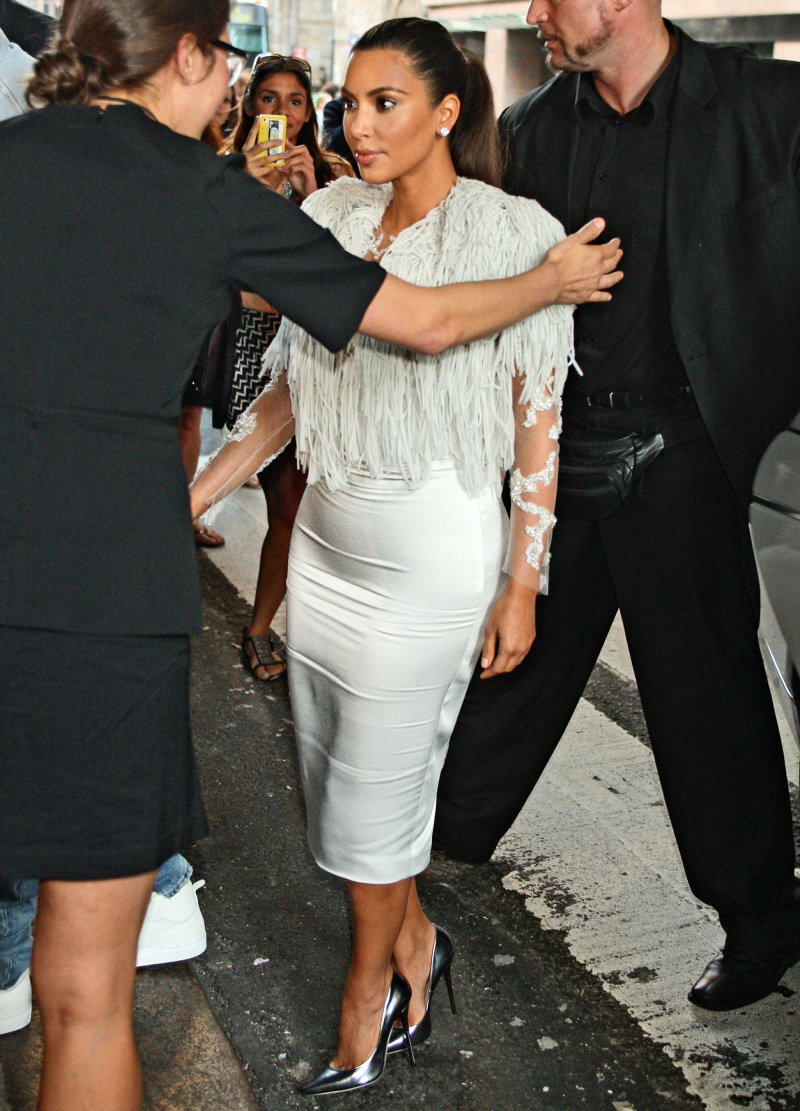 These are some collected photos of Kim Kardashian over the past few days. The one of Kim wearing that feathered monstrosity are from yesterday – Kim and Kanye went to see the Marchesa show during NYFW, and I'm assuming Kim is IN Marchesa because I hate her dress so much. Speaking of hate, check out the photos of Kim in the black-and-white dress at LAX. She's wearing the Givenchy boots that everyone hates. Personally, I still like the boots but she needs to stop wearing them all the time, and she definitely needs to throw away this awful "mod" dress. It's incredibly unflattering. Disaster – especially from behind.
Late last week, everyone was talking about Kim's awful interview in The Guardian. You can read the full piece here, if you're looking to waste 10 minutes of your life with an unnecessary rage stroke. The piece seems to be asking "Why is Kim Kardashian a thing?" And Kim doesn't really answer it. Some highlights (including some dry asides from The Guardian writer):
She's like Lucille Ball, only not: "When I hear people say [what are you famous for?], I want to say, what are you talking about?" she says slowly, her eyes wide as a bushbaby's. "I have a hit TV show. We've shot more episodes than I Love Lucy! We've been on the air longer than The Andy Griffith Show! I mean, these are iconic shows, so it blows my mind when people say that."

But it's a reality show…? "But to be able to open up your life like that and to be so… if everyone could do it, everyone would. It doesn't make sense to me."

Kim on her fans and what they expect of her: Kardashian characterises her typical fan as "a younger girl, like 15 or 16, who loves fashion, loves to be a girly girl, loves beauty, glam", and whom she respects as a backwards projection of herself. If you can overlook the vacant materialism, she is in some ways not a bad role model. She points out that she is not "your stick-skinny typical model"; that she doesn't go out on benders; that she tries not to swear too much. "I remember this one time when I used the F-word – and everyone was like, I can't believe you said that! You never say that! I am really cautious about what I say and do. If I look at the message I'm portraying, I think it definitely is be who you are, but be your best you."

She's super-busy and important: "Yeah. I have no idea why. I work really hard – I have seven appointments tomorrow before 10am. I'm constantly on the go. I have a successful clothing line. A fragrance. I mean, acting and singing aren't the only ways to be talented. It's a skill to get people to really like you for you, instead of a character written for you by somebody else."

Rap stars and soap operas. "When rap music first started," Kardashian says, "rappers were not respected and people thought it was just a fad. And people thought reality shows were going to come and go. They have taken over the soap operas. So it's a modern version of a soap opera."

For the record then, what is Kardashian's talent? "What is my talent?" She cocks her head to one side. "Well, a bear can juggle and stand on a ball and he's talented, but he's not famous. Do you know what I mean?"

Her marriage was a learning experience, like cancer (for real): "We had done filming our season at that point, so we decided to film for the wedding. And that was a decision [to air our wedding] that he and I made together. But I think that, with any decisions in life [brace yourselves], like, I spoke to a girl today who had cancer and we were talking about how this is such a hard thing for her, but it taught her a big lesson on who her friends are and so much about life. She's 18. And I was like, that's how I feel."

Getting divorced quickly was not her goal all along: There is no ethical dimension to Kardashian's defence of her marriage, merely the rationale that it would have made bad commercial sense to have faked it. "Getting married and divorced quickly, if that was my goal the whole time – I'm not an idiot, I obviously know that that would be a bad business decision. If anything, I probably would have left sooner had I not been filming, because I didn't want to end the relationship on TV." The sums of money she was said to have made are "completely outrageous and not true", she says. "No, I mean even with the money we made, we still had to pay for the wedding. We didn't even make enough for that."

So if you married again, would you sell the rights? "I would definitely do it differently. Just all the scrutiny that I got. You don't plan to go through all of that willingly. For money." Her voice rises out of its Californian drawl and sounds momentarily urgent. "That's just not what a sane person would do. So. Would I get married on TV again? No." She thinks about it for a moment. "Well, I guess you never say never. Because who knows? So many other people I know have gotten married on TV and it has worked out amazing for them." There is a pause. "William and Kate got married on TV," Kardashian says thoughtfully.

Politics: Her pairing with Kanye West is odd; he so outspoken and political, Kardashian so neutral on almost everything. The first time she voted in her life was for Obama. "I loved being part of that decision-making process, but I never voted in prior years when I was legally eligible. I don't know why." She is, she says, a "liberal Republican", put off Mitt Romney because of his stance against gay marriage. This election, she says, "I don't know which way I'm going to go." Her favourite politician of all time is Kennedy.
People really went crazy with the my-marriage-was-just-like-cancer thing, but for my money, I LOL'd at the comparison between her marriage to Basketball Humphries versus William & Kate. On one side, she's making a really interesting point about modern celebrity and royalty. On the other side, I don't think she understands the point she's making. I also find her discussion of politics fascinating – she's not crazy about Mitt Romney (because of gay marriage) but she still doesn't know who she'll vote for? Oh dear God… Kim is the representation of the average independent voter, isn't she? *crosses self*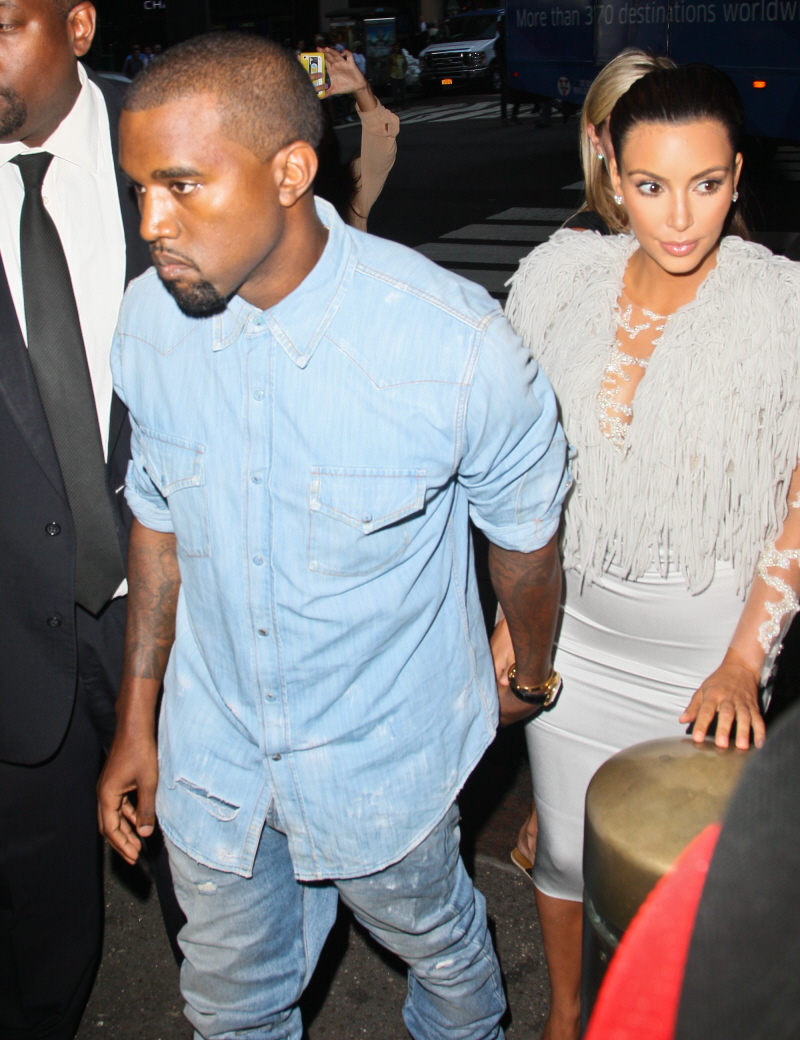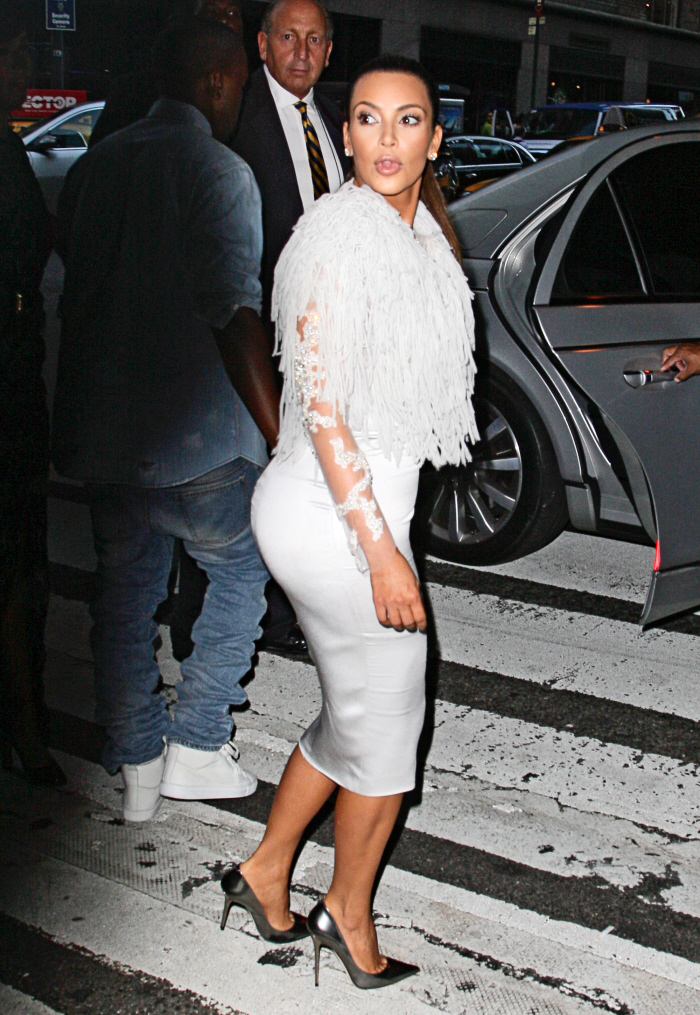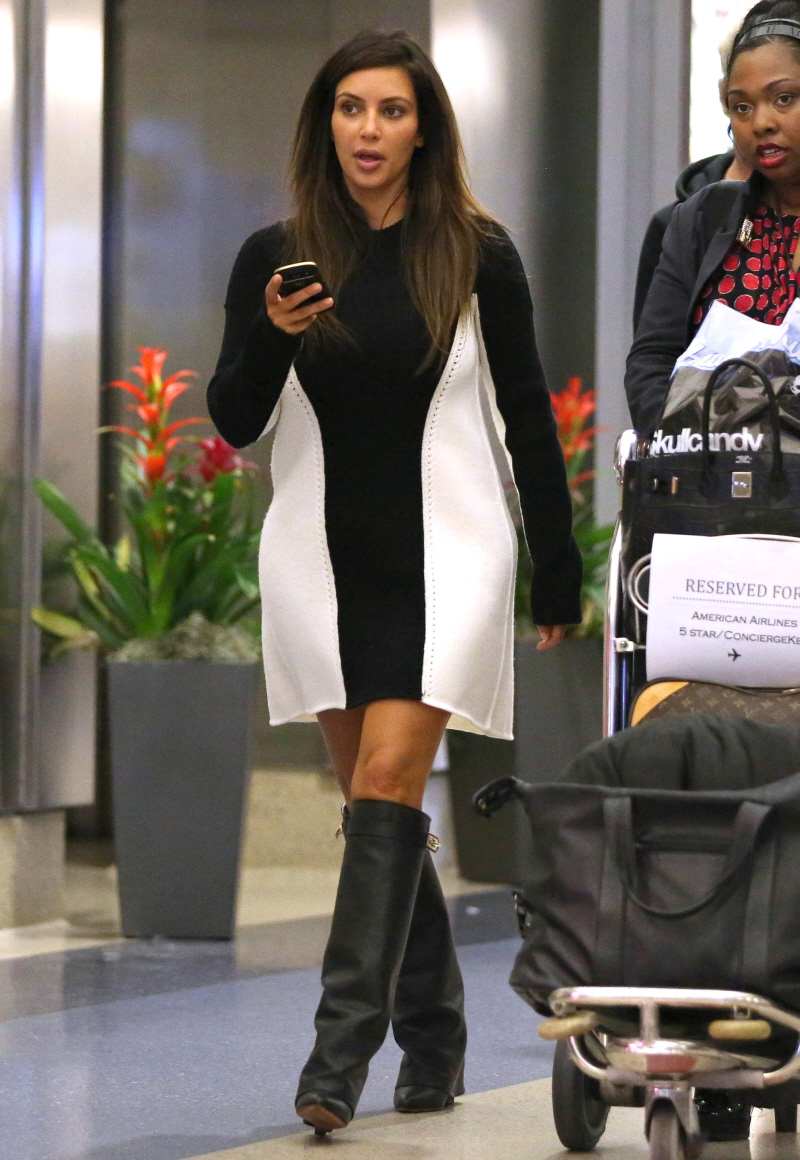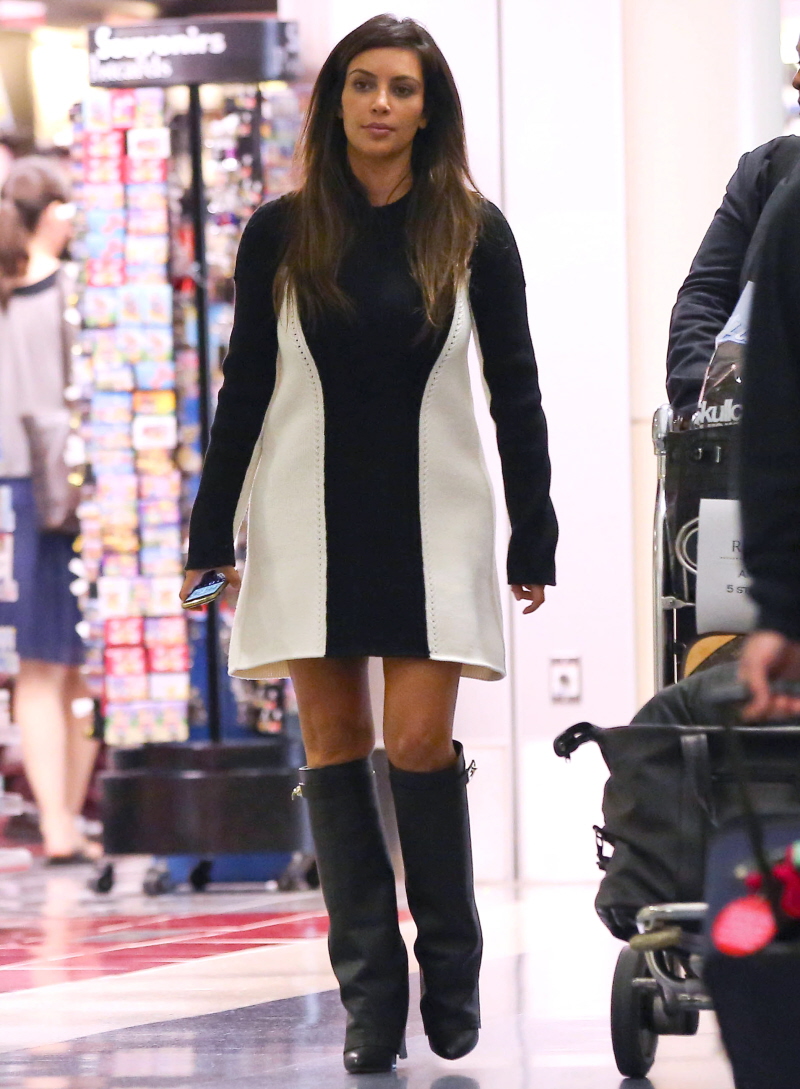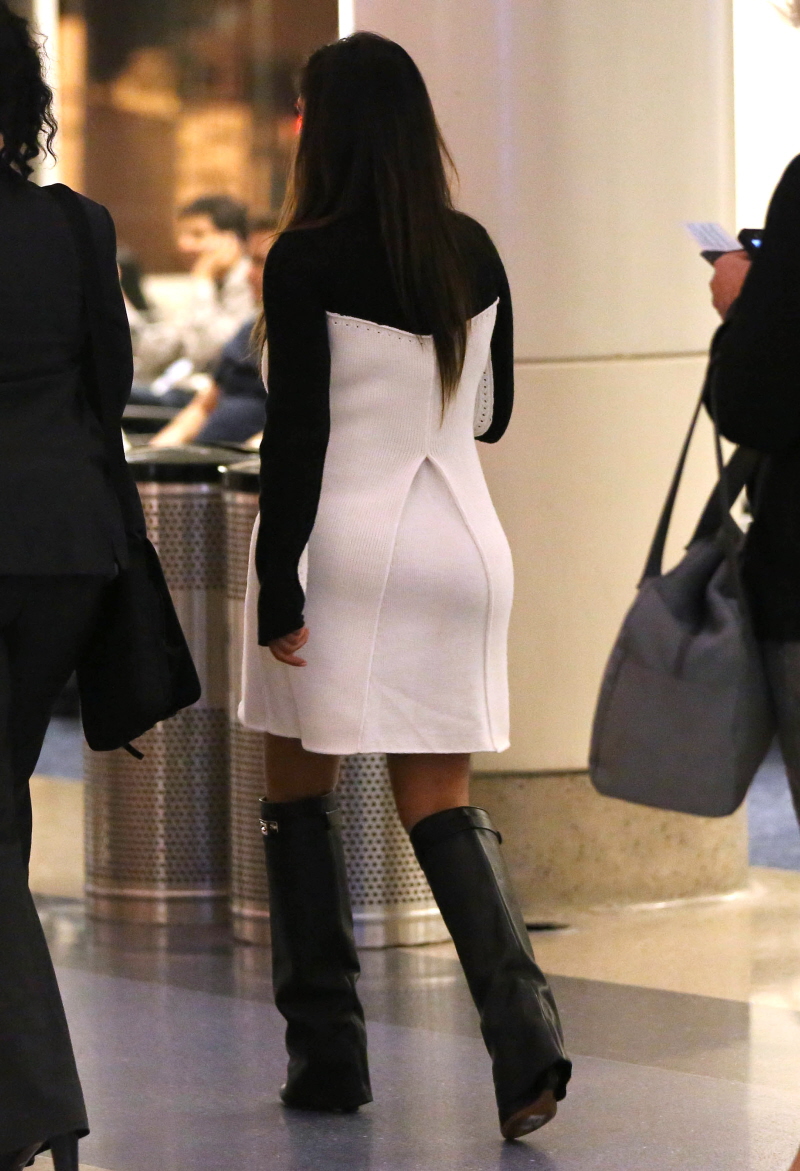 Photos courtesy of WENN, Fame/Flynet.