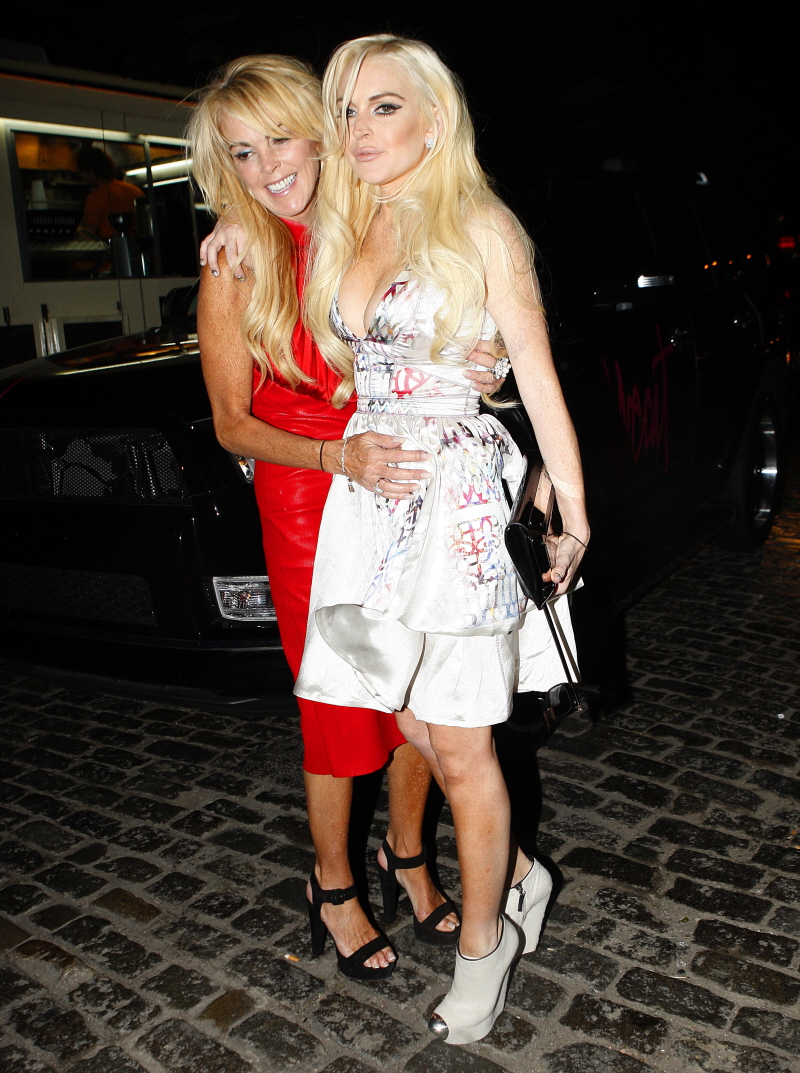 Dina Lohan, also known as "Steve Honig," is going to have a (prerecorded) sit-down interview with Dr. Phil airing next Monday. I'm not a Dr. Phil fan or anything – I don't think I've ever sat down and watched more than a few minutes of his solo show, but I do remember his general vibe from his old appearances on Oprah. Dr. Phil has the same problem as Dr. Drew I think – they're exploitative celebrity "doctors" who feel the need to "diagnose" people with limited access, and at the end of the day, it's a matter of trust. I don't trust Dr. Drew. I don't trust Dr. Phil. I don't trust that they have anyone's best interests at heart, I don't trust that they've adequately assessed the situation, and I don't trust their "diagnoses".
Now, that being said, I will watch the crap out of Dr. Phil's interview with Dina. Because we all "diagnose" the Lohan family. We know more about Lindsay Lohan and her narcissistic, delusional, tequila-and-blow issues better than the California court system, better than the LAPD, better than Lindsay's coterie of crack enablers. And while I feel very strongly about Lindsay being responsible for her own bulls—t at this point, I can't ignore the fact that Lindsay is a rotten apple that fell from one drunk-ass, vagina-kicking tree. Michael Lohan's issues are obvious – he's a violent abuser, a liar, and a horrible person. But what about Mother Crackhead? Enjoy the funniest 60 seconds you'll have all day.
I want to marry this commercial and have its drunk, delusional babies. I love the cutaways to Dr. Phil, who seems to be looking at Dina with a constant expression of "This bitch is CRAY." And how much do you love that Dr. Phil had the list, the timeline of Lindsay's crimes and court cases pre-prepared on the flatscreen? Epic. OK, I'm going to re-watch it again.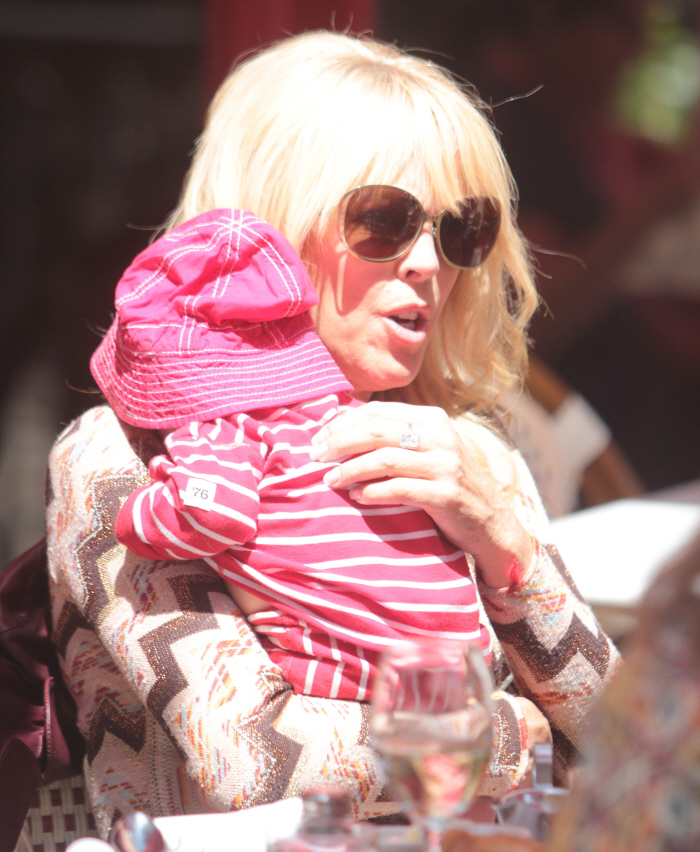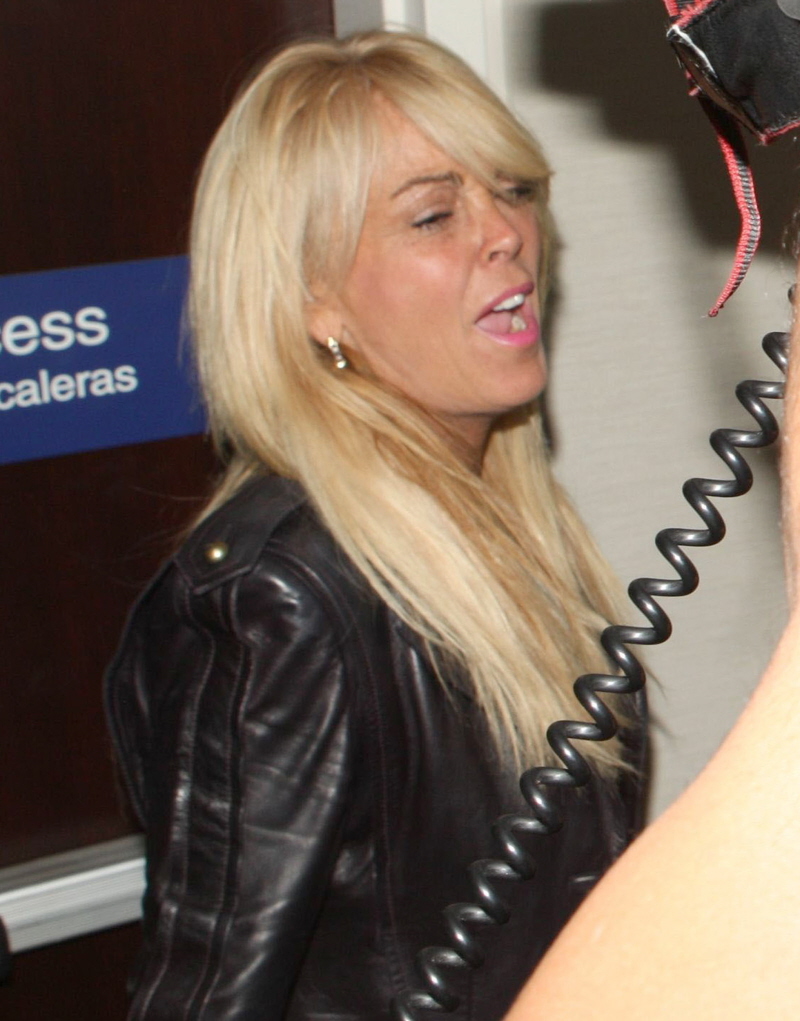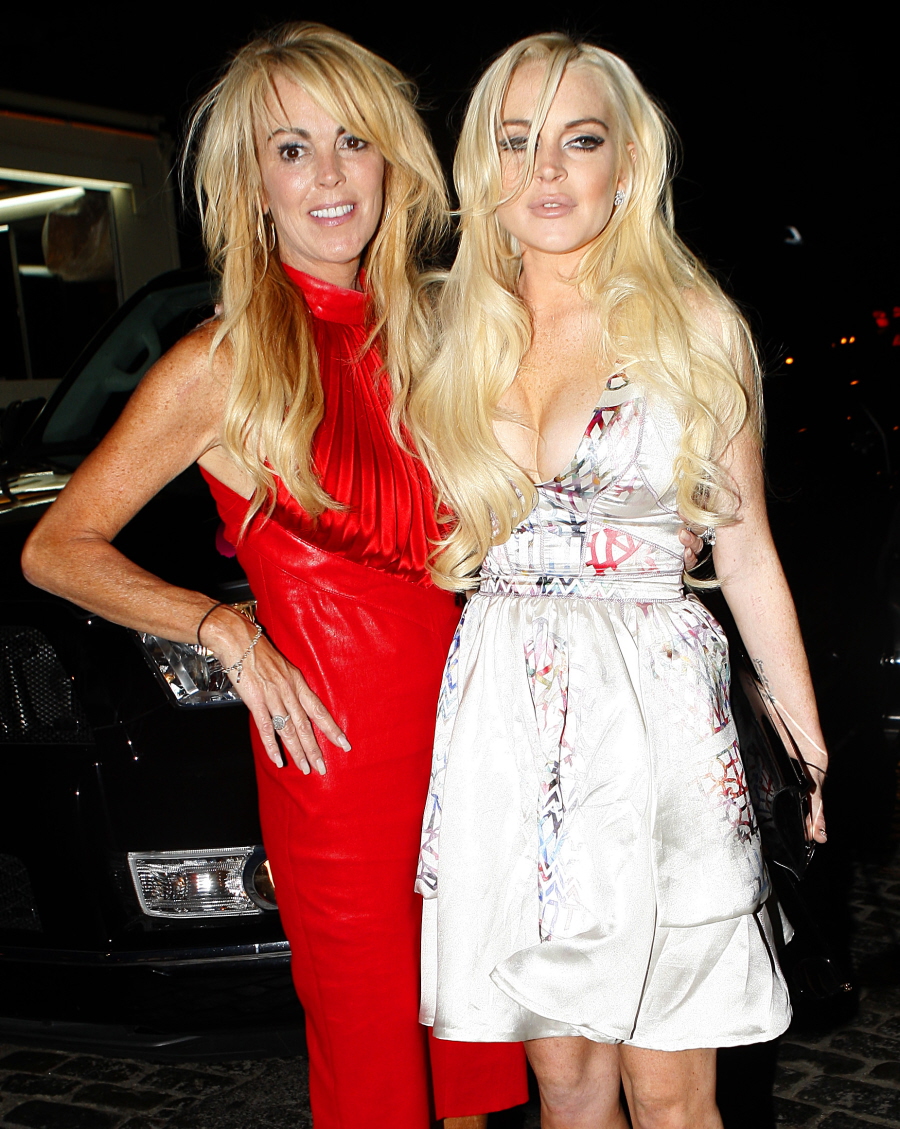 Photos courtesy of WENN, Fame/Flynet.