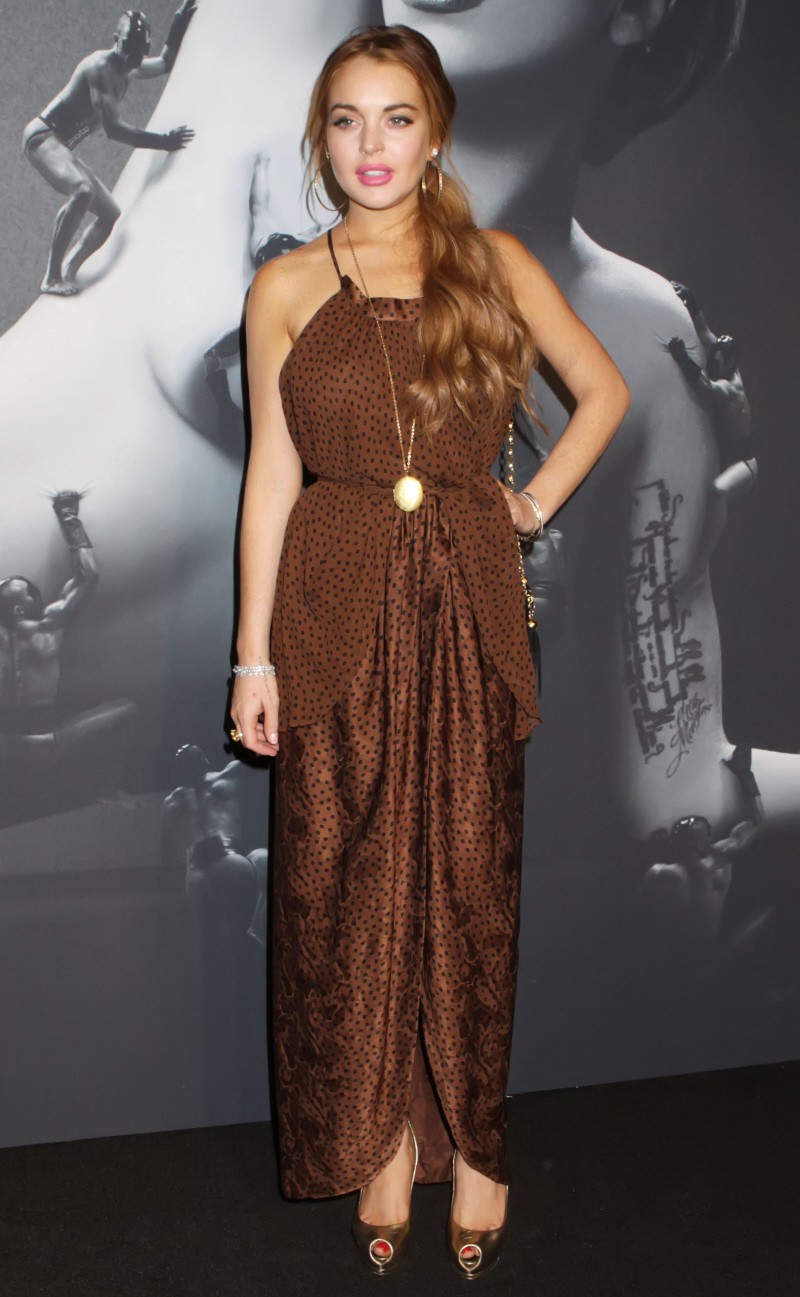 Here are some more new photos of Lindsay Lohan yesterday in NYC. I already covered the other photos of The Cracken's Double Chin here, in a story about Lady Gaga offering to pay for Lindsay's Marmont bill. Speaking of Lindsay and Gaga's friendship (ugh!), these pics are of crackie attending the launch of Lady Gaga's 'Fame' fragrance at the Guggenheim. The dress is extremely budget, and it does not flatter Lindsay whatsoever. That being said, I don't think Lindsay looks completely awful here. Does she look crackie? Of course. But she doesn't look like she's been on a week-long vodka-and-coke bender, you know?
Lindsay is in New York after a quick stop in Atlanta to film her cameo in Scary Movie 5, with Charlie Sheen. Incidentally, this seems to be Lindsay's latest M.O. – one day of work, followed by weeks of partying to "celebrate" said "work". Anyway, according to Page Six, Lindsay got along with Charlie. Of course she did:
Legendary ladies' man Charlie Sheen and Lindsay Lohan shared a bed this week on the set of "Scary Movie 5" — as well as playful pillow talk between takes, Page Six has learned.

"Charlie and Lindsay filmed a love scene," said a spy. "The scene they were shooting for the movie was of them in bed together."

We hear the "Scary" script called for Lohan to kiss Sheen, and also to slip into a kinky collar.
Lohan got cold feet about shooting the scene, Page Six reported, and had blown off a string of meetings and flights because she "freaked out" about mocking her public image.

However, "Lindsay was a great sport," a spy told us. "She was poking fun at herself, and she really got into it and seemed to enjoy it."

The spy added that the two actors with Hollywood's most infamous off-screen reputations even "shared some playful pillow talk during shooting."

"They were ad-libbing," a source said, and bonding over their reputations between takes. "They were joking that they've both had a lot of issues over the past couple of years."

At one point while filming the horror spoof, Lohan got scared and turned to Sheen: "Lindsay was scared by a sound effect, and actually jumped into Charlie's arms," our spy added. "But everything went smoothly and surprisingly on schedule."
So, did they hit it? My general thought is… YES. They hit it. And it was probably epic. Meaning that it was incredibly gross and I can't even imagine how disgusting it was, but I bet both of them enjoyed it immensely. It's like when FDR met Winston Churchill for the first time, only with two crackheads and a mountain of coke and lube.
By the way, Lindsay also tweeted this yesterday: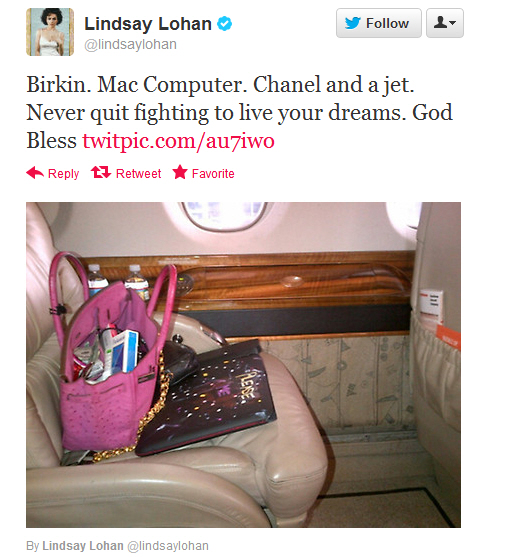 A "Birkin. Mac Computer. Chanel and a jet." Because Lindsay's "dreams" are all materialistic and delusional, and "never quit fighting" means "never quit crack heisting".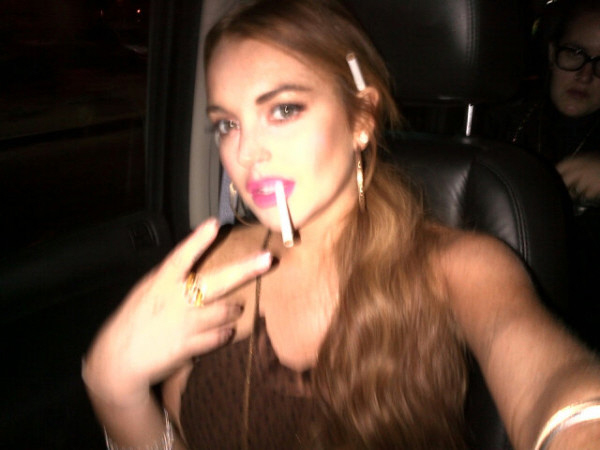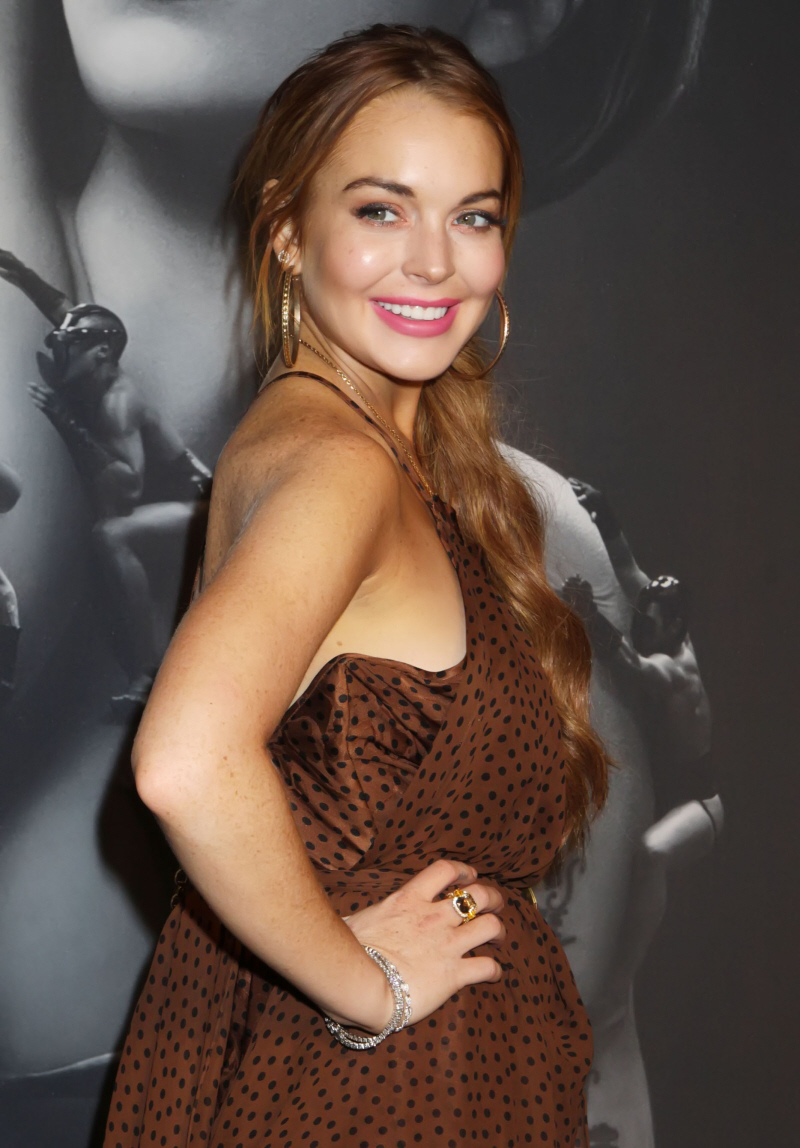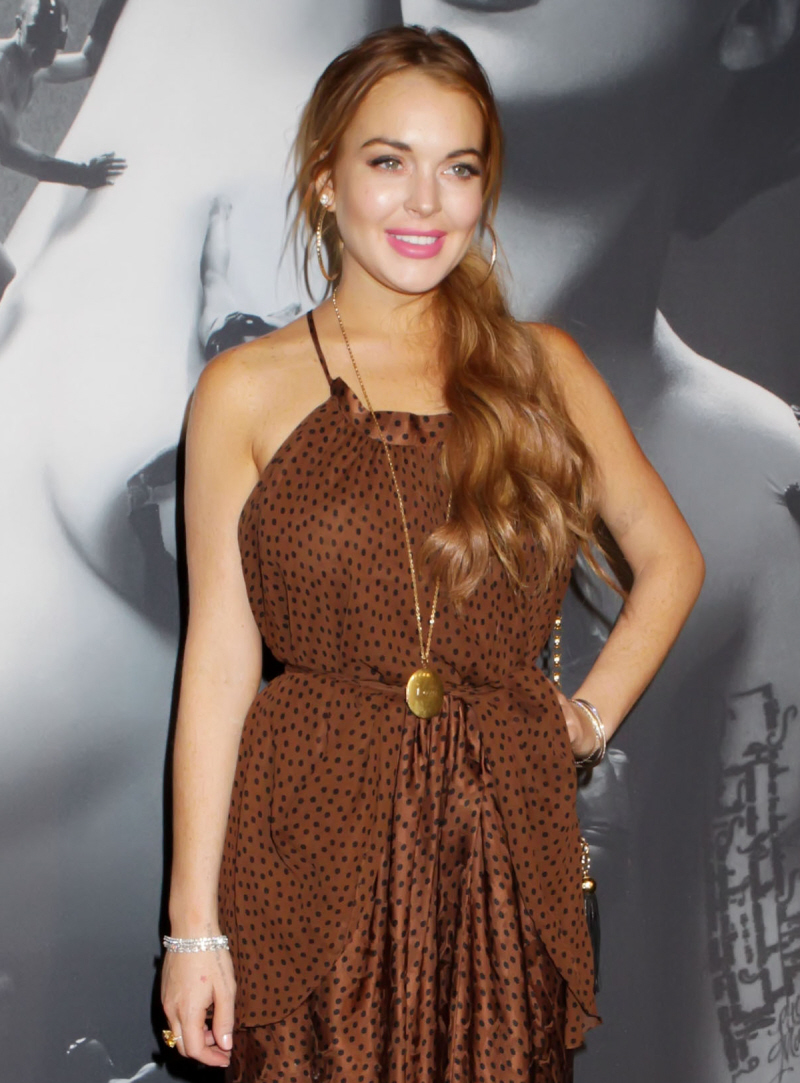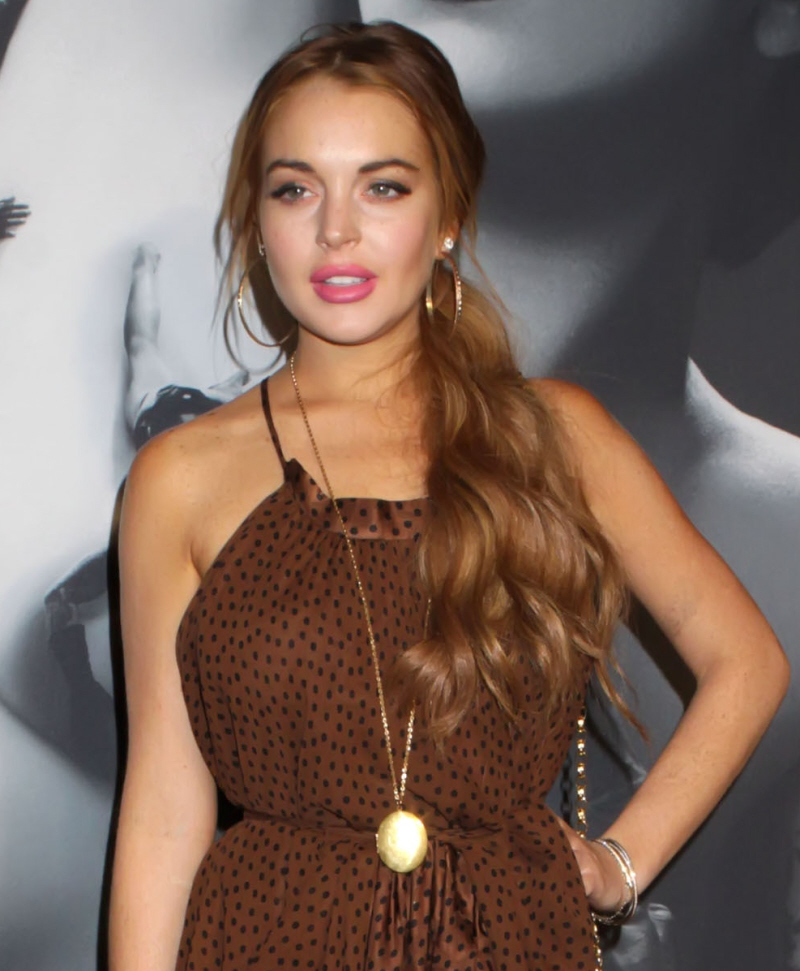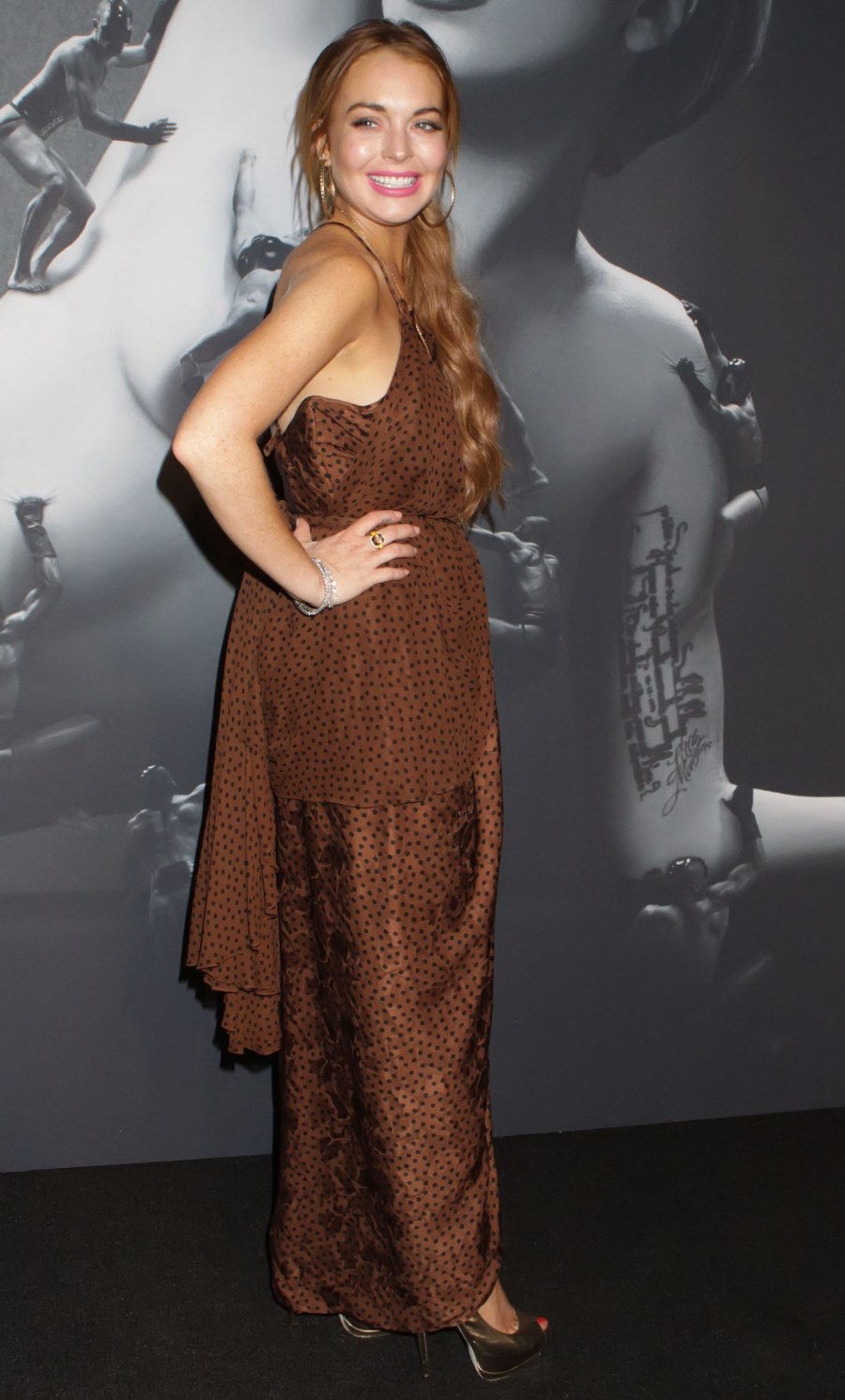 Photos courtesy of WENN, Lindsay's Twitter.