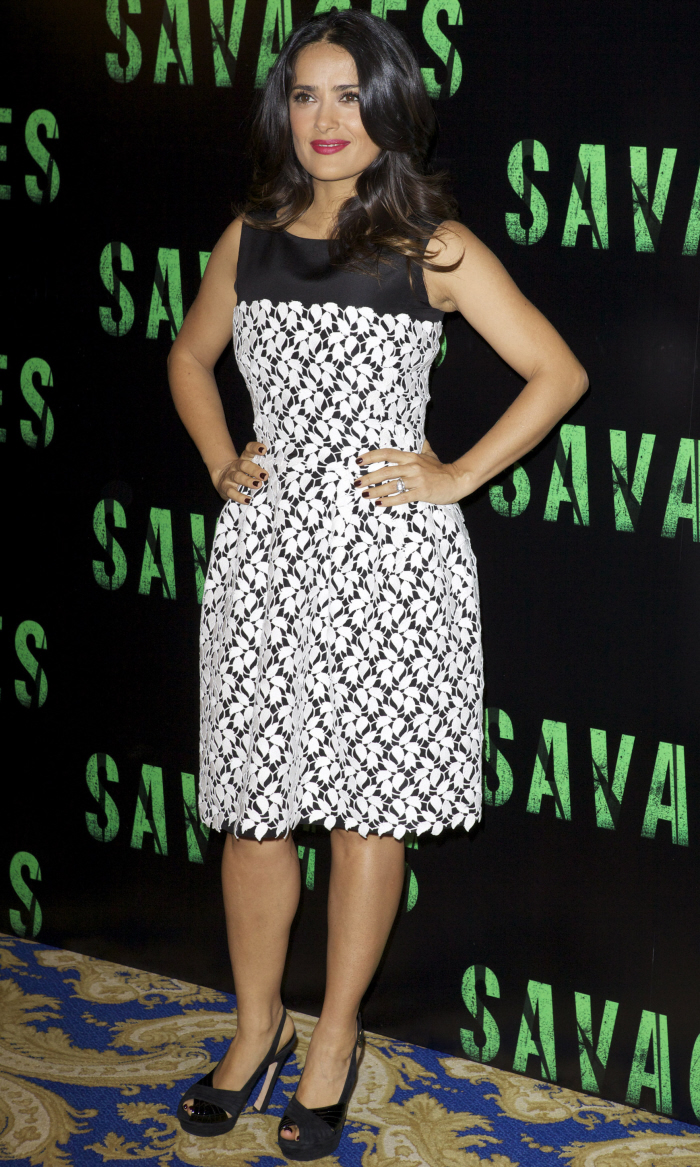 These are photos of Salma Hayek and John Travolta in France, where they were doing some kind of photocall for Savages, the Oliver Stone film. I was going to talk about Salma Hayek and her unflattering dress, but I can't find the designer ID, and the dress really isn't that exciting, good or bad. It's just kind of dull and poofy and someone with her amazing figure should be able to find better clothes with ease, so it's a shame.
But I really want to discuss John Travolta's wiglet situation. It's getting worse, right? Granted, I think this is the same wiglet he was wearing in New York when he promoted Savages – this must be his offical "I worked with Oliver Stone" Wiglet. So even though I've seen it before, it never stops being amazing. It never stops being hilarious. I can't even imagine what it's like to be John Travolta, with all of those secrets and hidden psychological compartments, so many desires and urges to keep tamped down. And in the end, people are just looking at his wiglet in bewilderment. Carrie Fisher once said about John, "My feeling about John has always been that we know and we don't care. Look, I'm sorry that he's uncomfortable with it, and that's all I can say." She said that about his sexuality. But should could have also been discussing his hair situation.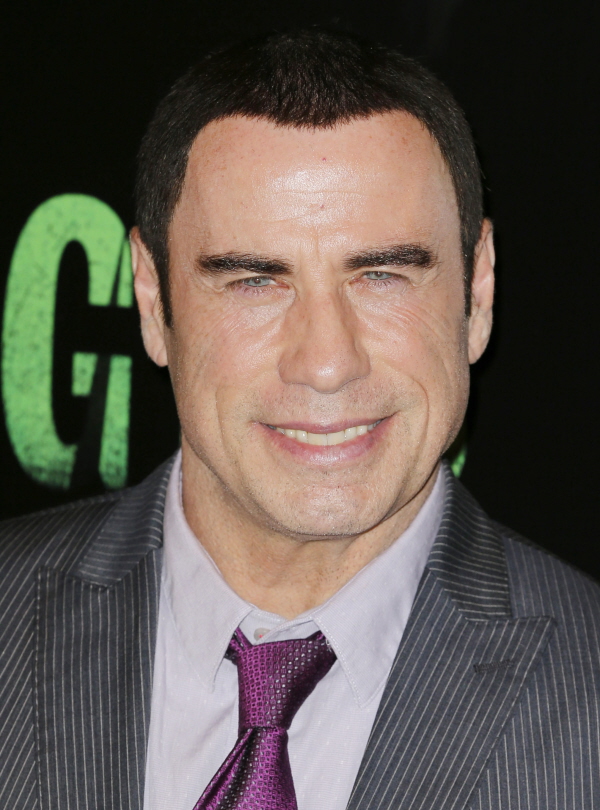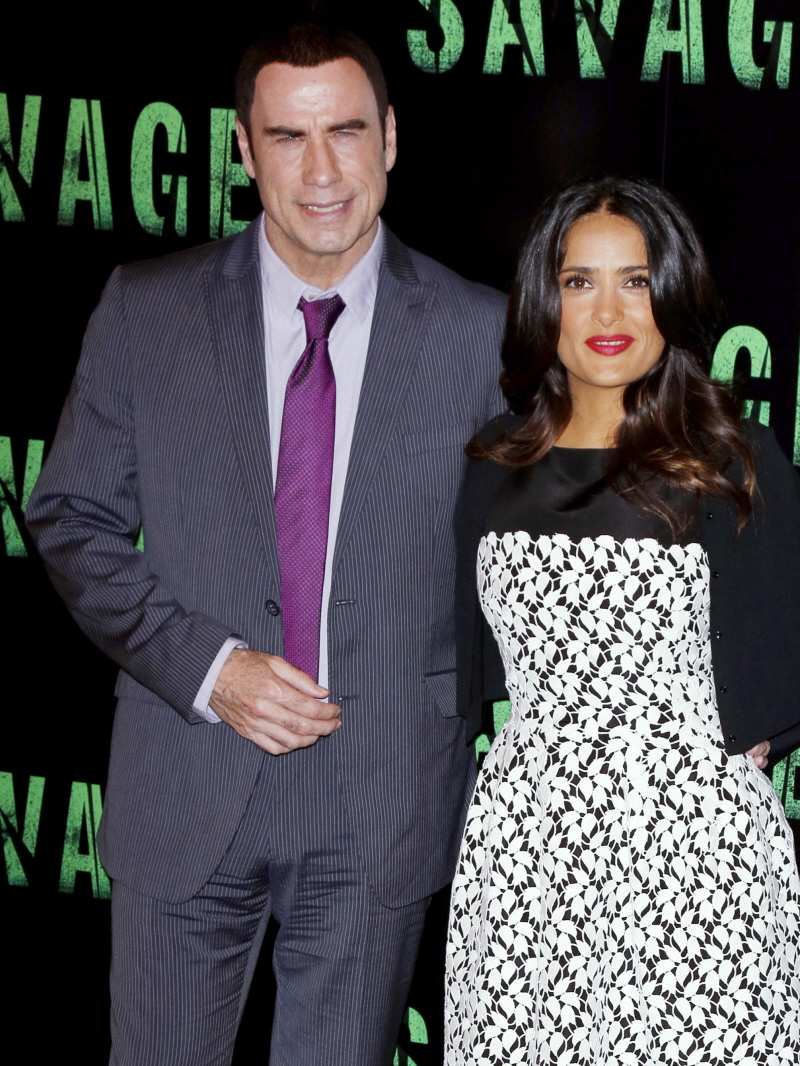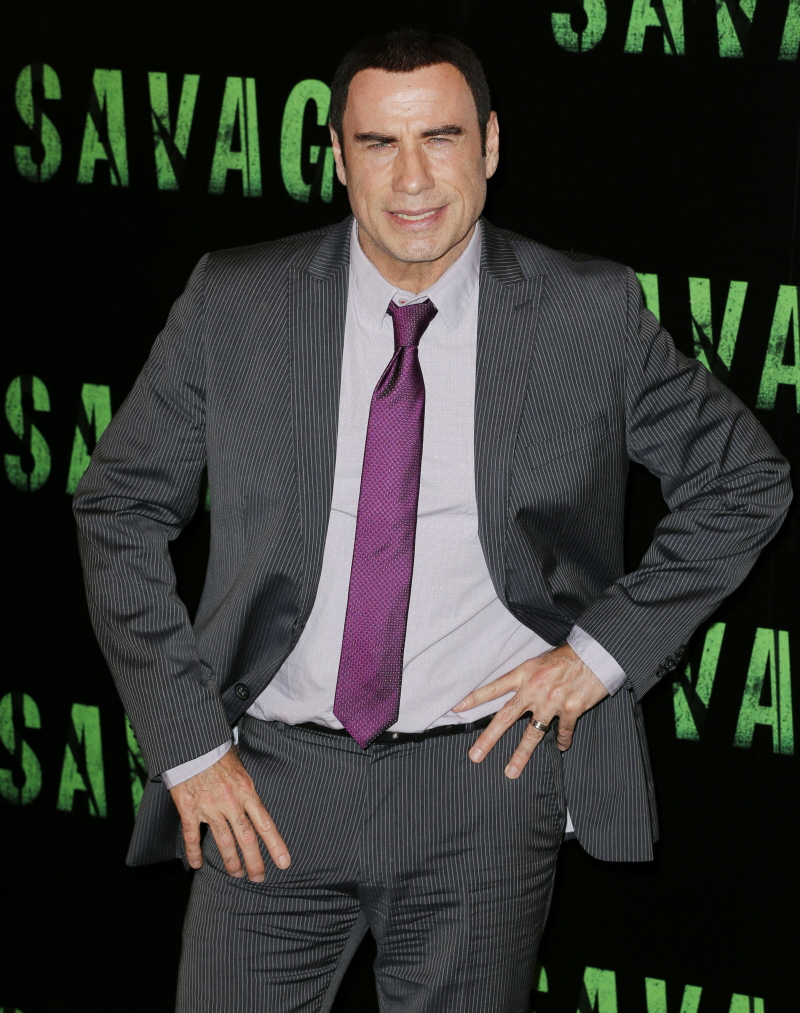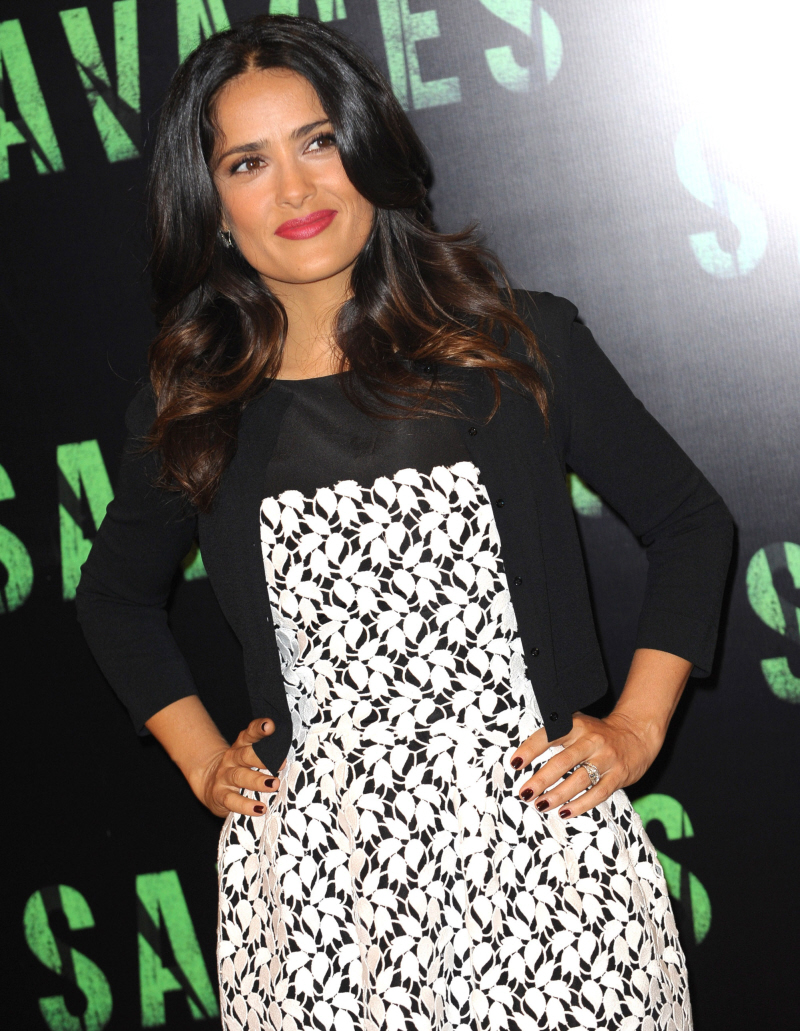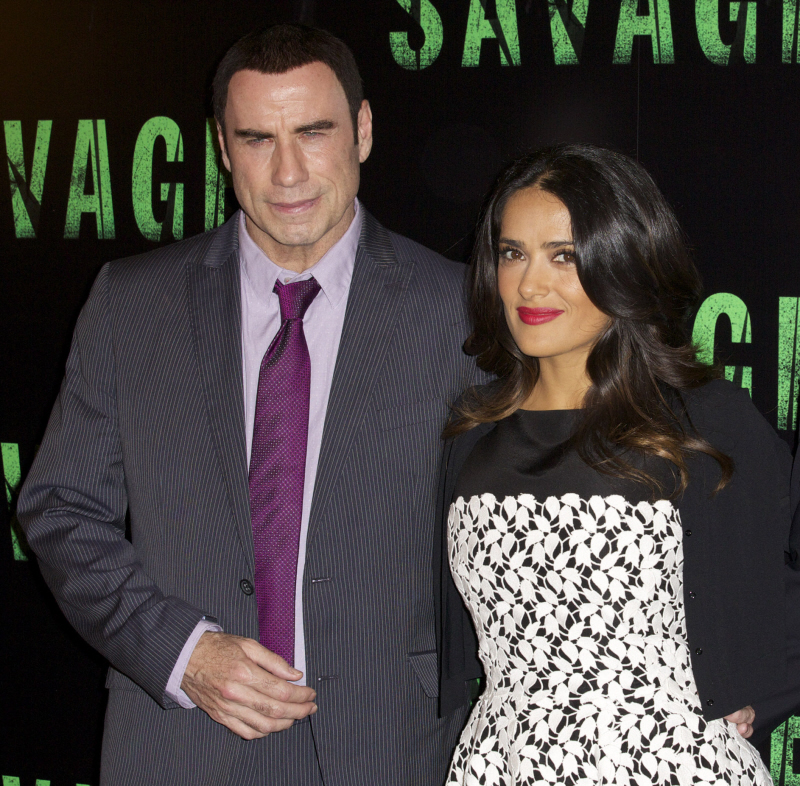 Photos courtesy of WENN, Fame/Flynet.